While the internet is still on fire with rumors of Ghost of Ikishima, the news of Ghost of Tsushima Directors Cut may also be worth turning an eye to. It recently got rated by ESRB and while the game didn't have any post-launch story DLC, it did launch with a stellar multiplayer mode by the name of Legends.
Ghost of Tsushima Directors Cut Has Been Rated by ESRB
Ghost of Tsushima was one of the bigger hits for Sony in 2020. Going against other console exclusive titles like Final Fantasy 7 Remake, and The Last of Us Part 2. The game saw tremendous success and even spawned a brand new multiplayer expansion out of nowhere called Legends.
While there was no follow-up for story DLC or the likes, and we have heard rumors of Ghost of Ikishima, it seems that Ghost of Tsushima Directors Cut has been rated by the ESRB, yet another surprise we can expect from Sony to reveal at their upcoming show.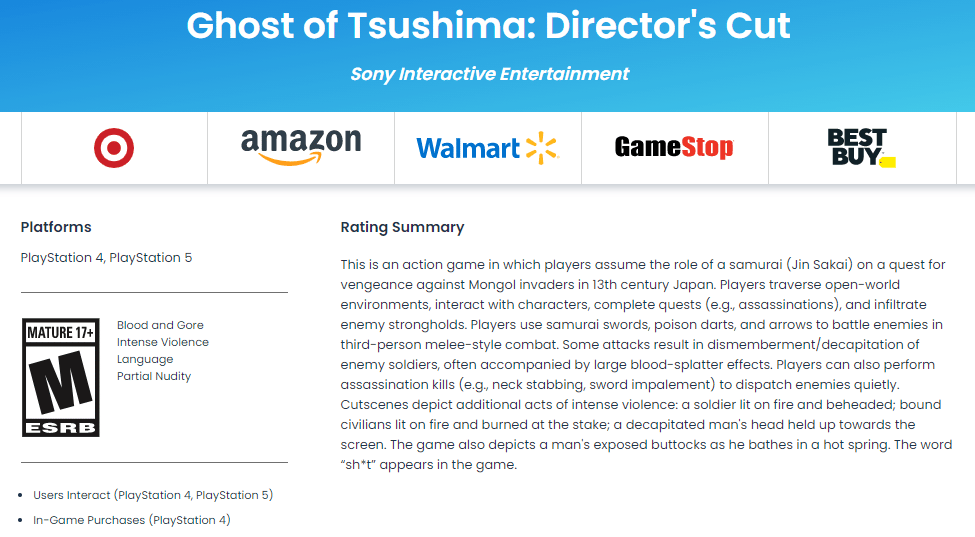 Similar to Death Stranding Directors Cut, the game is going to be repackaged and made for the PS5.
It is curious to note that both games had no follow-up DLC after their release, so the bonus content bundled with the game could be a true mystery.
We did see some new footage of a new place in Death Stranding Directors Cut trailer, perhaps we might see the same occur for Ghost of Tsushima?
Currently, Sony's show is rumored to take place on July 8th.
While fans are eagerly waiting for Sucker Punch or Sony to announce their next big project, all we can do is wait and see what's next.