God of War on PC could potentially be a beefy port if the early demo reel of AMDY FiedelityFX Super Resolution demo reel has anything to say. The brief reel shows us a look at some currently available and coming soon titles, but one of the most sought-after titles is also part of the reel, God of War on PC.
God of War on PC – Boy, what a port.
God of War on PC was announced some time ago, and fans are eager to play the 2018 blockbuster hit on their computer systems in early 2022. While there are an array of features that God of War will feature on the PC, one of those includes AMD FSR support, which was shown off in a demo reel on the hardware's official YouTube channel.
You can see God of War running at 57FPS at 4K.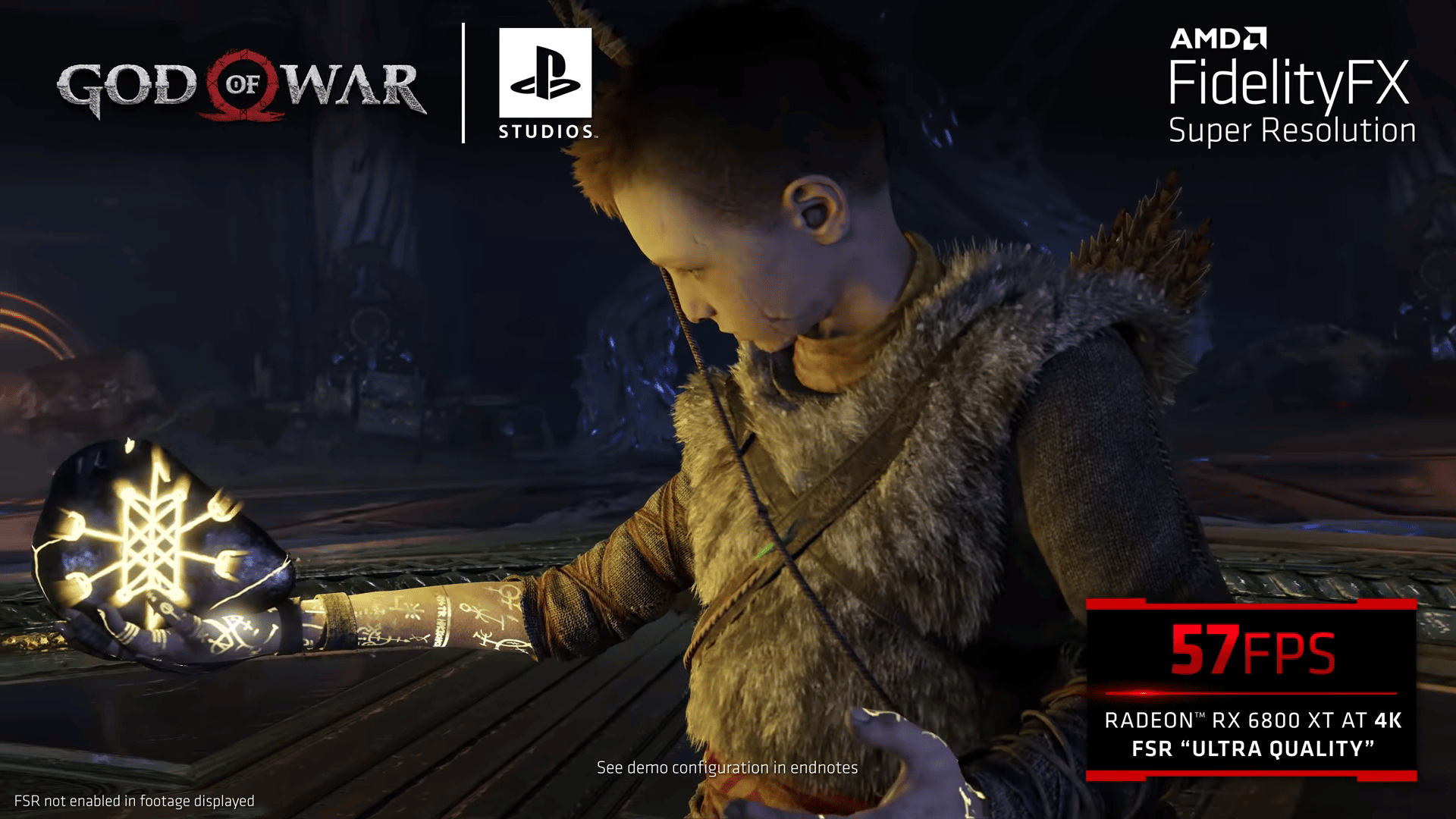 Accordign to the fact-sheet at the end of the video, these are the system specs:
The game was running on Ultra Preset at DX11.
AMD Radeon RX6800XT
AMD Ryzen 9 5900X
16GB DDR4-3200 RAM
QOGI AM4 Motherboard
Windows 10 Pro on May 2020 update.
The hardware itself is quite beefy and perhaps the game will get further optimized on release, and perhaps when running in DX12 mode, can yield better results.
We have yet to see how the game will perform with the help of DLSS, NVIDIA's competitor to AMD's FSR.
Keep in mind, this is nothing final as of yet, but it is an early look at the potential game that has yet to be buffed out and given proper driver support.
For a game like God of War which has a lot of particle and open-world effects, this seems like the reasonable performance so far.
What are your thoughts on how the game is running? Let us know in the comments section below.