Godfall was one of the launch titles on the PS5 but unlike Demon's Souls or Spider-Man: Miles Morales, was met with lesser critical and commercial acclaim. If you wish to find out why, a few YouTube reviews will help give you an idea, but it seems that Godfall PS4 has just been rated by PEGI, but we have seen some weirder listings recently made by them too.
Godfall PS4 – Are you excited?
Godfall is a breakaway from what Gearbox Publishing is traditionally known for. While the company's greatest product, Borderlands, is what put them on the map, they tried to repeat the same magic with a looter shooter that wasn't part of their own studio.
This is where Godfall came in and despite being a launch title for the PS4 and also on the PC, the game failed to capture the attention of players and critics alike.
While the game is definitely very visually appealing and offers a lot of unique features as a multiplayer title, the game just didn't have enough to offer fans.
While PEGI has made weird listings recently, such as Microsoft Flight Simulator for the Xbox One, and Borderlands 3: Director's Cut for Nintendo Switch.
However, PEGI's job is just to rate the game presented to them. The delivery and platform choice is reliant on the publisher. Whether or not all the games rated by them do surface or not is only a matter of when, and not an if.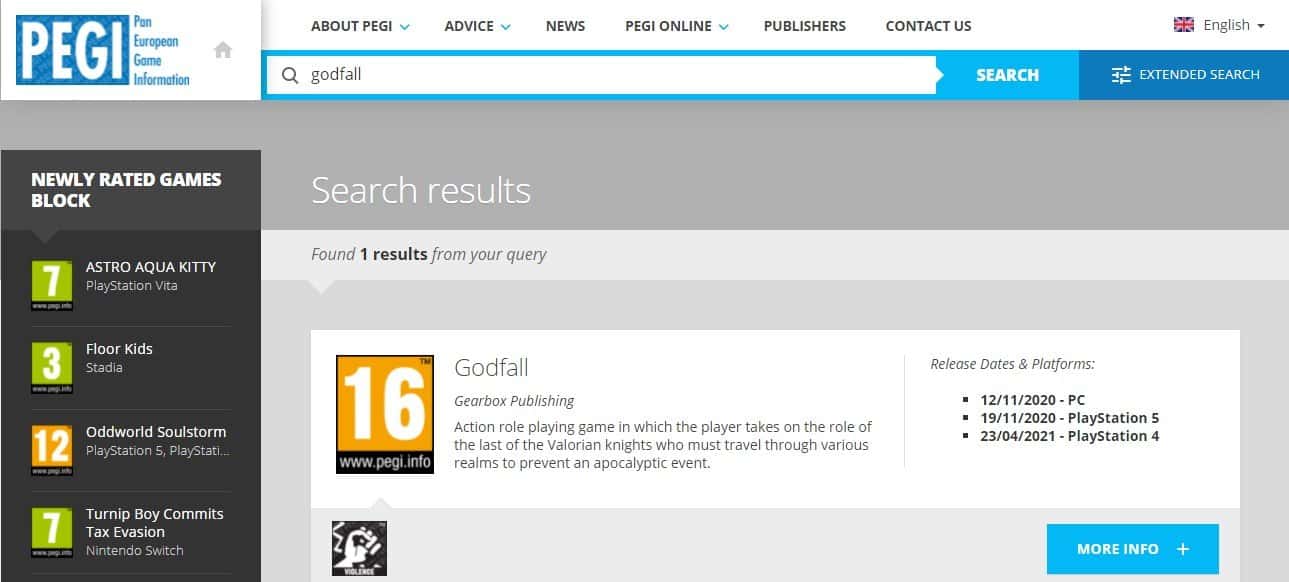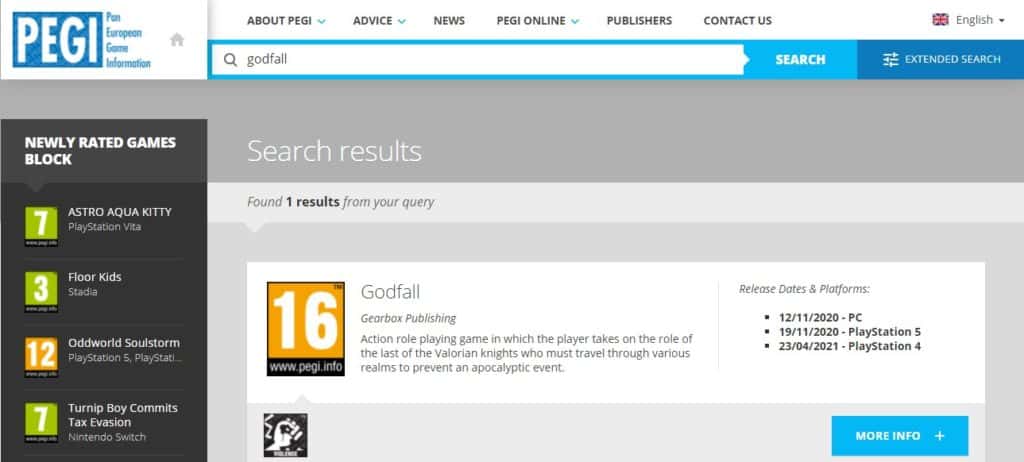 You can find the listing for it here.
While this is easily one of the more odd listings that we have come across in covering PEGI recently, Godfall on the PS4 would be a massive downgrade. In terms of visuals and performance.
Considering how the game looks and works, players will sit through endless loading screens, slugged down visuals, and potentially struggle to make the game reach a 30FPS, similar to Cyberpunk 2077.
We have seen how the 8th generation of consoles is showing its age, so Godfall on PS4 is definitely not going to be a title you will want to put money in.
What are your thoughts on the listing? Let us know in the comments section below.