In a fresh batch of news today related to Gotham Knights, we have gotten some fresh 14-minutes of gameplay that shows off Red Hood and Nightwing, Warner Bros has also confirmed that Gotham Knights PS4 and Xbox One Versions are no longer planned for release and that the game will only have the PS5, Xbox Series, and PC version.
Gotham Knights on PS4 and Xbox One calls it a night
Gotham Knights is one of the more tricky titles that fans are expecting to play later this year. For the first time in the series, fans will not be playing as the iconic hero of the night and instead playing as his sidekicks.
Warner Bros. released some fresh gameplay a few moments ago on YouTube to show 14-minutes of Red Hood and Nightwing footage as they bust crime around Gotham city, but the blog post also highlights how the PS4 and Xbox One Version of the game has been quietly shelved.
This was initially confirmed at the end of the latest gameplay trailer, where the PS4 and Xbox One logos are no longer visible.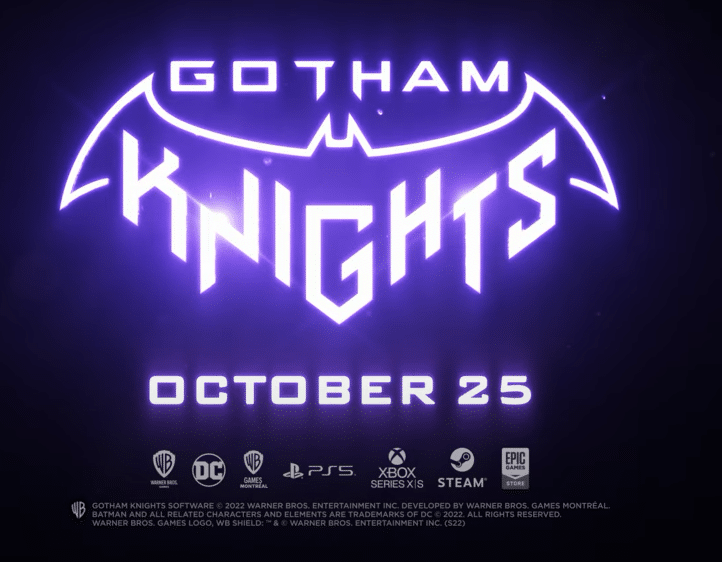 It's further confirmed in a report by VG24/7 where they have a statement from WB.
This is unfortunate news for fans who may have pre-ordered the game on either console, and while they will get refunded for the amount on their relevant stores, this is still a harsh reminder that the last days of the PS4 and Xbox One are imminent, but with the PS5 and Xbox Series consoles now getting more time on the shelves, making it easier than before to buy one – this is the sign you need that its time to upgrade.
Gotham Knights are now slated for release on the PS5, Xbox Series X|S, and PC on October 25th, 2022.
What are your thoughts on the change? Let us know in the comments section below.