It seems like Gotham Knights release date has been hinted at by an Irish game store, and while Warner Bros. and Warner Bros. Montreal are hush on a fixed release date, the video game store may have given us a hint that the game could be releasing as early as 24th of April this year.
Gotham Knights Release Date – What do you think?
Gotham Knights is the anthesis of Suicide Squad: Kill the Justice League, which is being developed by Rocksteady. Warner Bros. has recently confirmed that Gotham Knights, Hogwarts Legacy and Suicide Squad: Kill the Justice League, are all on track for a 2022 release date, but have yet to share a specific release date for any of the titles.
24th of April is a Sunday, which is an unusual date for a release. It could also be a placeholder, but most placeholder dates are for the end of the month such as 31st of March, not a week before.
However, a video game store in Ireland may have accidentally let the cat out of the bag with this one. In a tweet shared by HogwartsLegacyNews on Twitter.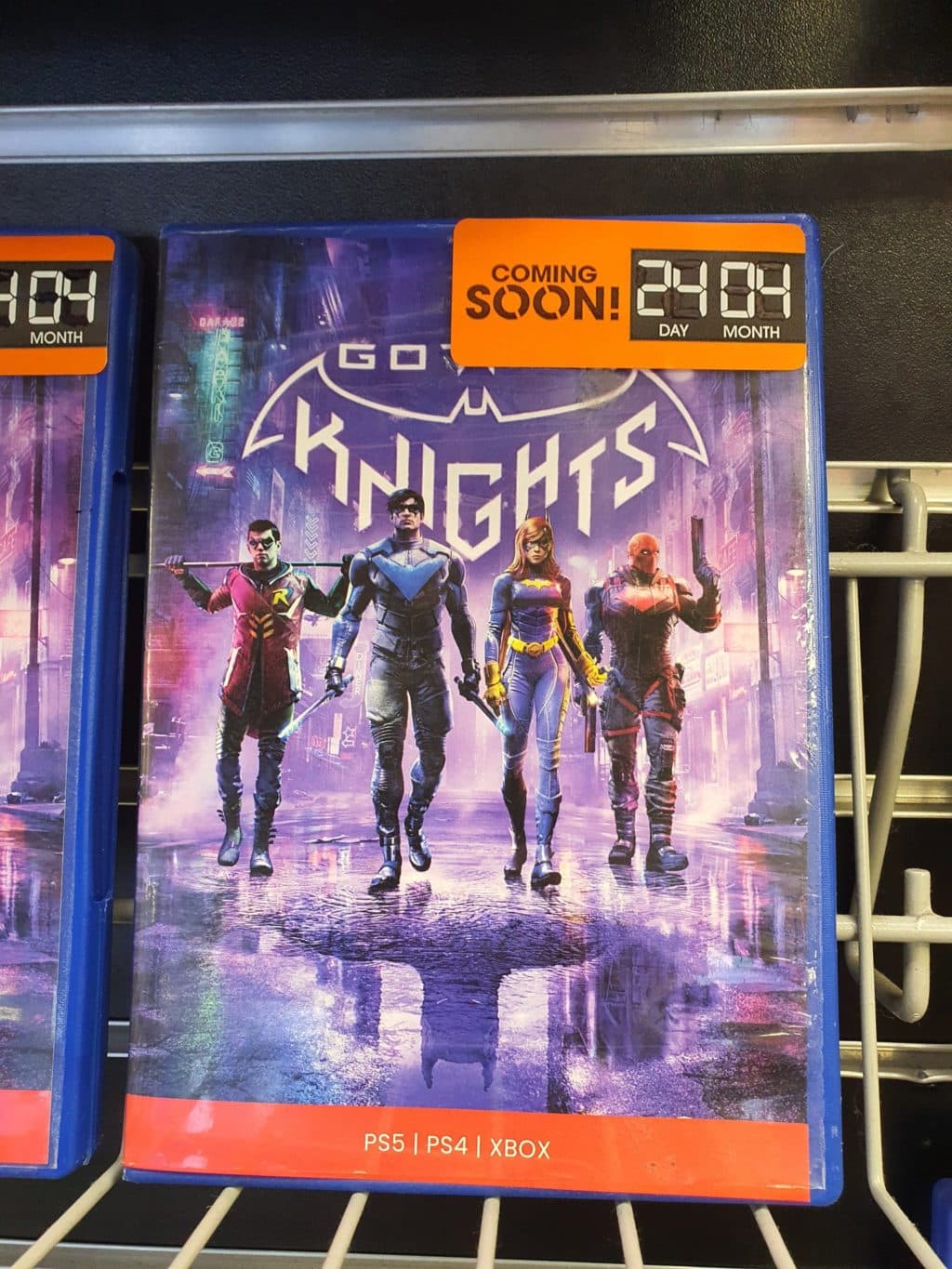 Keep in mind, this is still unconfirmed news, however, there is also word that there is supposed to be some news pertaining to Gotham Knights set for reveal next week. This was posted by the same account that posted the news:
It has been a long while since Warner Bros. has talked about any of the 3 games in any detail, so at this point anything is possible. However, we will have to wait for the publisher to come forward with more concrete news or details regarding their titles set for later this year.
Here is some gameplay of the game to remind you what to expect when it does release.
Gotham Knights looks like a promising title that is absolutely up the alley for people who enjoy cooperative gameplay, and we know we are eager on trying the game out! Let us know what you think in the comments section below.