GRID Legends is an upcoming racing game from Codemasters, and Electronic Arts. This is the fifth entry in the series and is coming to both last and current-gen consoles, as well as PC. Over the years, the series has been released on various platforms, including mobile making it one of the most recognizable franchises in the genre. Now, with GRID Legends, Codemasters aims to create the best entry yet. The game is up for pre-purchase, and here are all the Grid Legends Pre-Order Bonus Content you'll be getting.
While you're here, make sure to check out the system requirements if you are interested in the PC version. If you are interested in playing with your friends online, make sure to read the details about crossplay support as well.
Grid Legends Pre-Order Bonus Content
GRID Legends is now available for pre-purchase across all platforms including PC via Steam, or Origin, Xbox One, Xbox Series X|S, PS4, and the PS5. If you pre-order the game now, you will get the following content, which is the same across each platform.
Seneca & Ravenwest Double Pack
4 bonus cars

Aston Martin Vantage GT4
Porsche 962C
Ginetta G55 GT4
Koenigsegg Jesko

Bonus Career events
Exclusive team icons, liveries, and banners
You can see these below.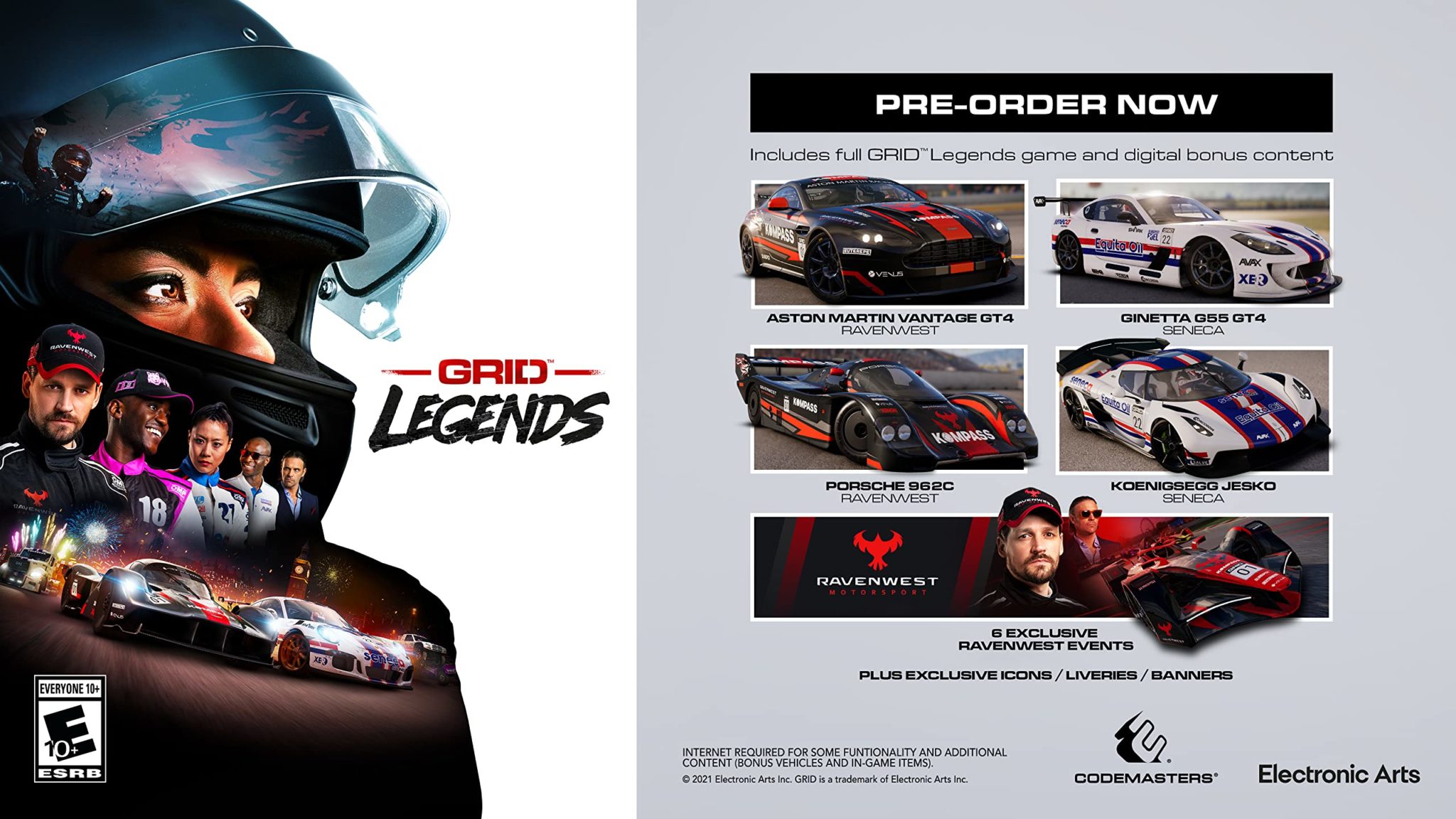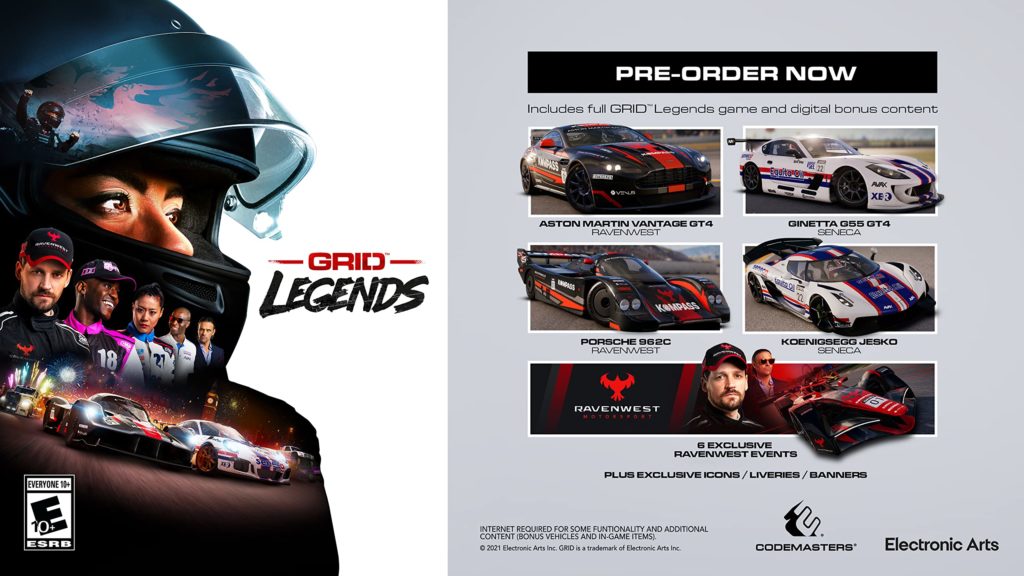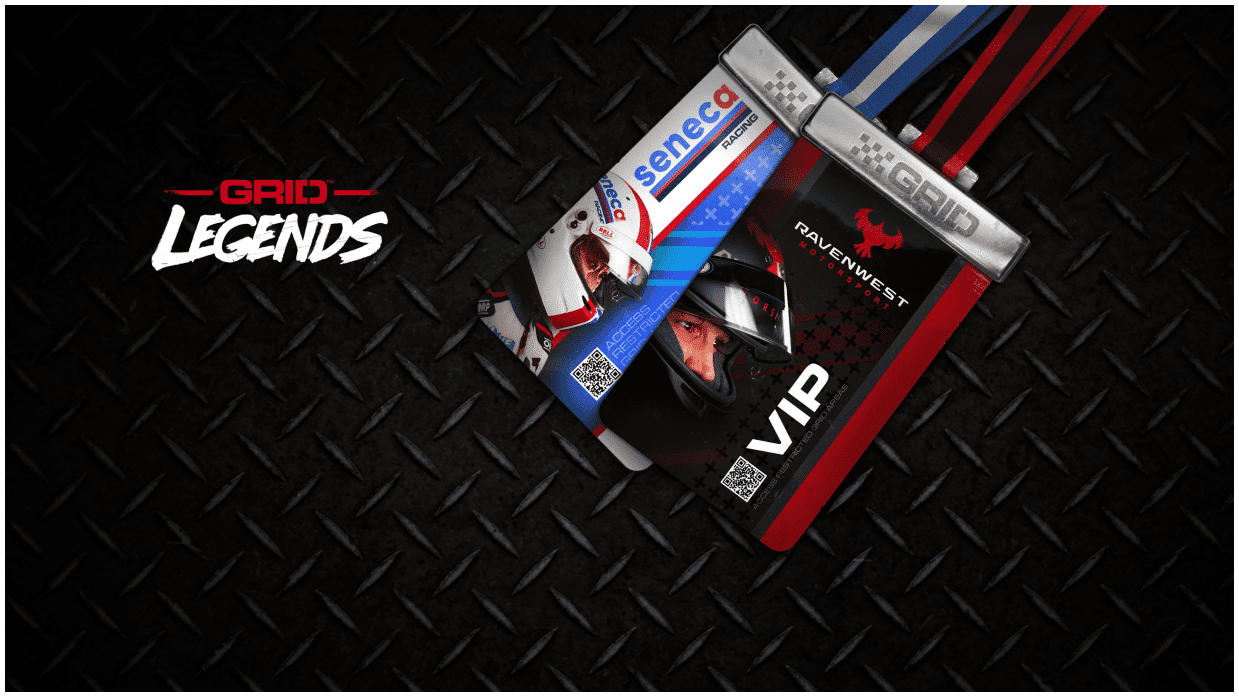 Like many other modern titles, buying the game before its release date usually has some bonus content. The quality of it varies from different games, but it's usually something cosmetic in nature.
However, with GRID Legends, you are actually getting 4 extra cars, alongside various cosmetic items. Players will also get exclusive career events if they wish to pre-order the title early.
Pre-Order GRID Legends
You can now pre-order the title on various platforms from the links below.
GRID Legends Release Date
The game is coming to the platforms mentioned above on 25th February 2022.
What do you think of the Grid Legends Pre-Order Bonus content? Is it enough for you pre-order the game? Share your thoughts in the comments below, and let us know.