Halo Infinite just announced the Season 2 roadmap, and despite promises that future seasons of the game will only be three months, the Season 2 roadmap announced just minutes ago appears to be another 6 month long season that will span from May 3rd to November 7th. However, there is even worse news.
Halo Infinite Campaign Coop news is not good
Halo Infinite is the first and latest Halo game to grace the Xbox Series consoles late last year. For the first time in the series, Halo launched with a free to play multiplayer, and while the game has a steady and committed playerbase with respectable numbers, the fans are still irked by the lack of content and updates, particularly with how slowly the season progresses.
Halo Waypoint just released the roadmap for Season 2, but it seems that this will be another prolonged season, spanning another 6 months.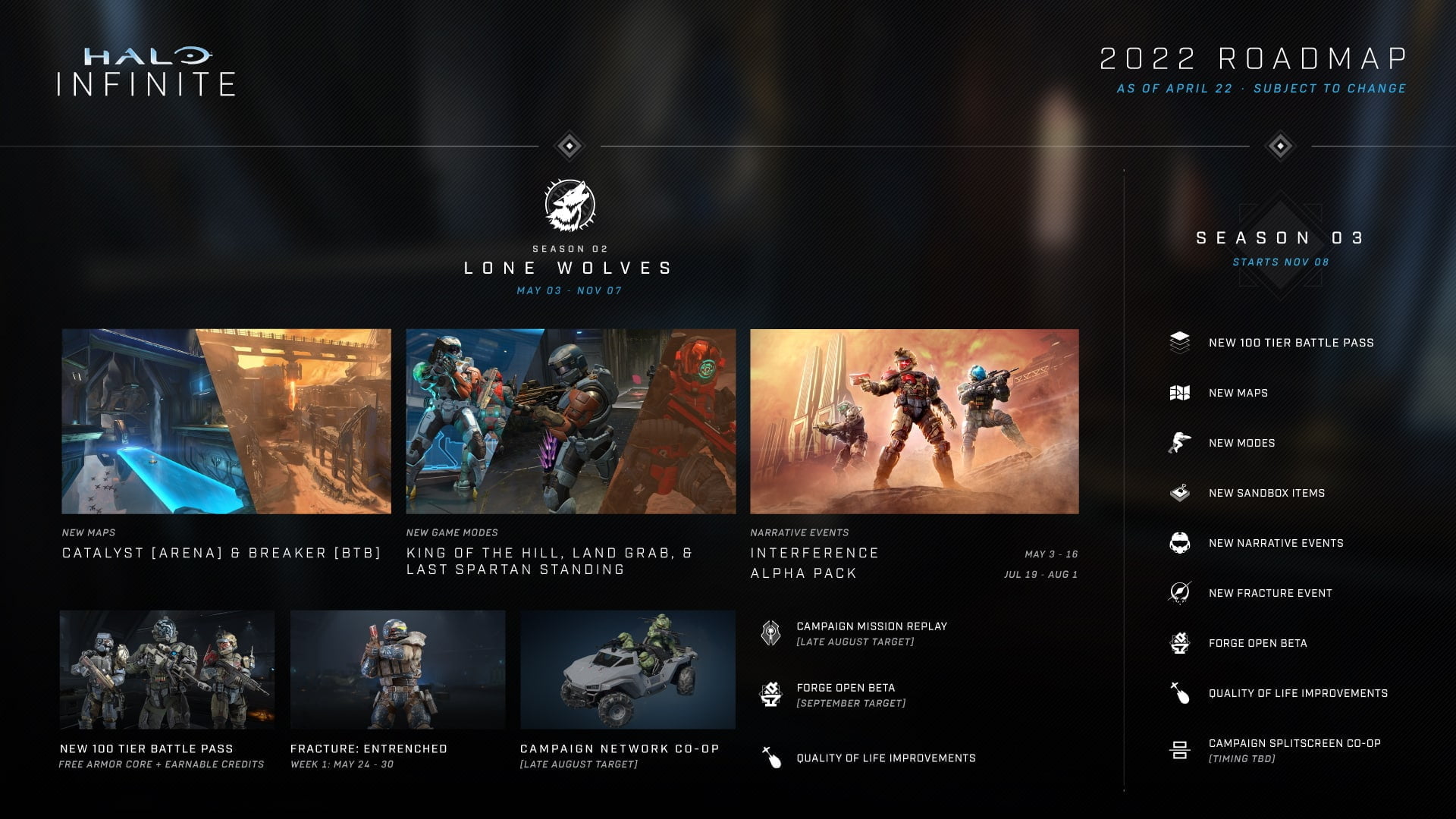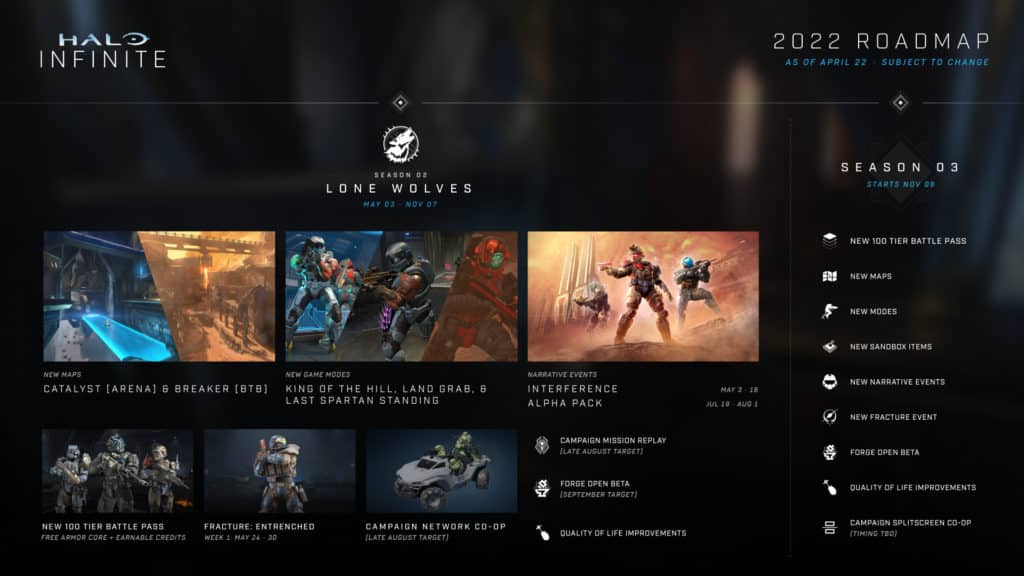 While the roadmap talks about future content for multiplayer, one of the more annoying aspects of the roadmap is pointing out a vague future for Forge, and in addition, the ability to play the campaign with a friend, or replay select missions is said to launch in Late August 2022.
There is news of seeing a Forge beta when Season 3 launches in September, so we can hope that this open beta has fans who can opt-in for and voluntarily enjoy it as opposed to a selection-based one.
While the first season of Halo Infinite is just beginning to wrap up shortly, fans are now disappointed with the new update and understand that as a free to play game there were going to be some bumps in the road, but the problems with the campaign are only further irritating players who have been waiting for quite some time to play the campaign with a friend.