343 industries has just confirmed that Halo Infinite Delayed to 2021 due to the circumstances caused by COVID-19 severely impacting the development of the game. This means that the titular launch title for the Xbox Series X is now off the table for a launch along side the console.
Halo Infinite Delayed to 2021 – Down but not out.
As unfortunate as it seems, Halo Infinite has indeed become another victim of COVID-19. We saw the recent footage of the game in July's presentation, and while the fans were divided with what was shown, it seems that 343 industry is not taking chances with the iconic mascot.
Here is a closer look at the image if you don't want to open the full tweet.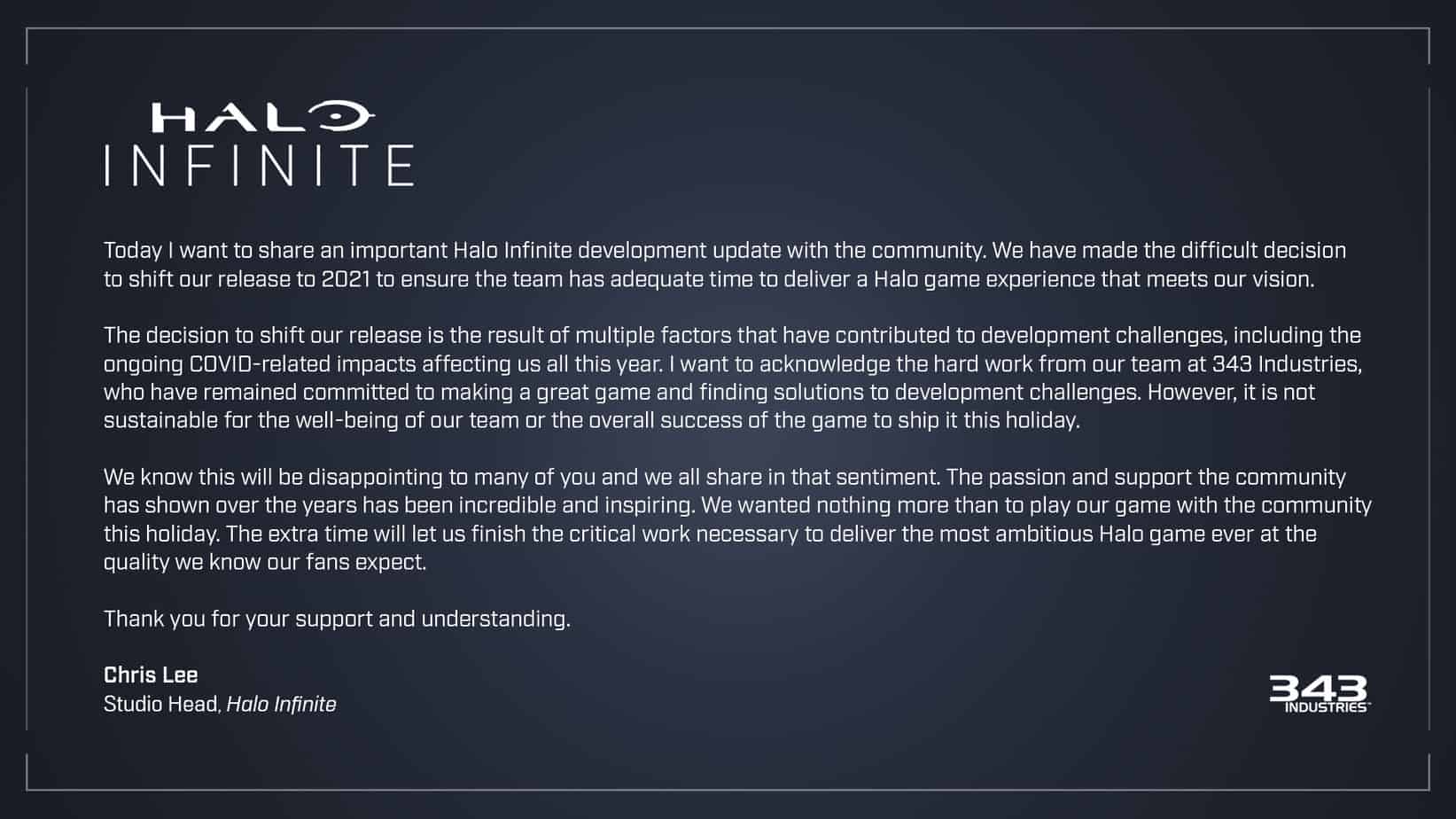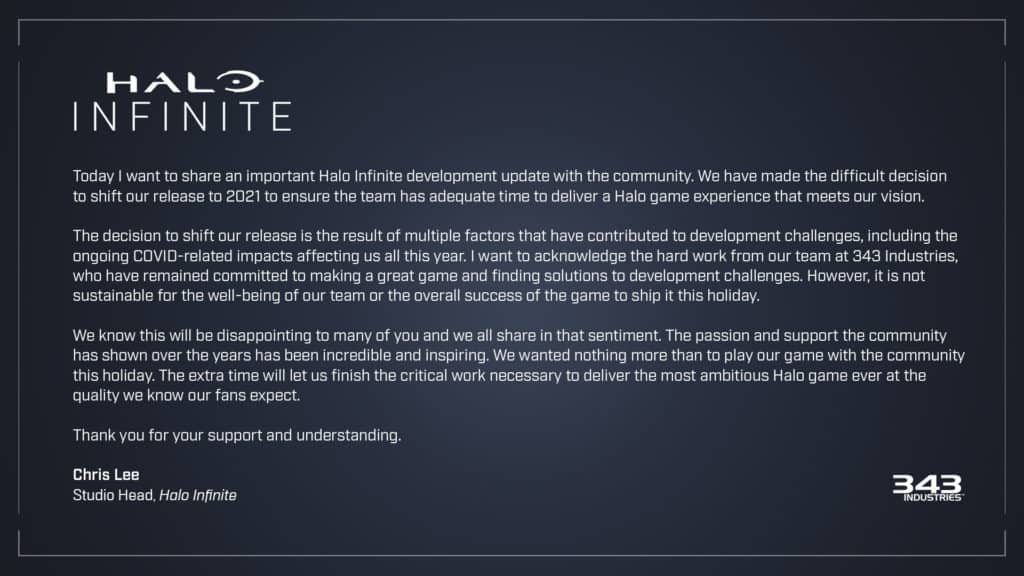 Whats more pressing is how Halo Infinite was supposed to be a launch title on Microsoft's upcoming console, the Xbox Series X.
Without Halo Infinite, the Xbox Series X launch titles is severely cut down, and while it will still launch with a lenient library of Xbox Game Pass games among other launch titles, Halo is one of Microsoft's biggest titles.
Fans are already speculating that the delay could impact the success of the Xbox Series X launch, unless Microsoft offers an appeasing first-party title.
Microsoft has already put out a statement earlier this week where they said they're discontinuing the Xbox 20/20 program and will instead focus on delivering timely announcements as opposed to monthly updates.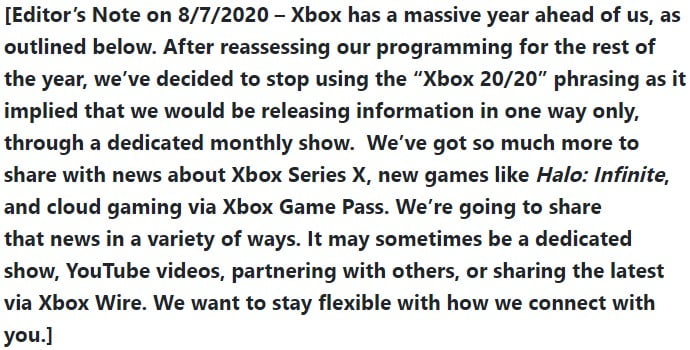 The next few months look very difficult for Microsoft. For their future shows, Microsoft will have to show a promising line-up of succeeding launch titles for the Series X to compensate fans eager to buy the new console.
While there are plenty of other games coming out, Halo and Gears of War series are counted as Microsoft's biggest IP's. Fable and other titles are still going to be a while before they release on the console.
While Microsoft has State of Decay 3, Hellblade 2 and many other promising titles coming out for the Xbox Series X, the next few months are crucial for Microsoft to make or break the console.
What are your thoughts on the Halo Infinite Delay? Let us know in the comments section below.