Halo Infinite is without a doubt the single most highly anticipated Xbox Series title slated for release later this year. After a very successful test flight on PC, the game has earned the praise and confidence of the community. While fans were hopeful of the game having a moderate Halo Infinite File Size, a leaked image may hint at otherwise.
Halo Infinite File Size – You're gonna need a bigger Warthog
It seems that Halo Infinite File Size could be something that fans are going to have clear a significant chunk of their hard drive. Currently, games journalists are reporting the build they have to be at 18GB, but a new leaked image could hint that the game is more than 5 times that size.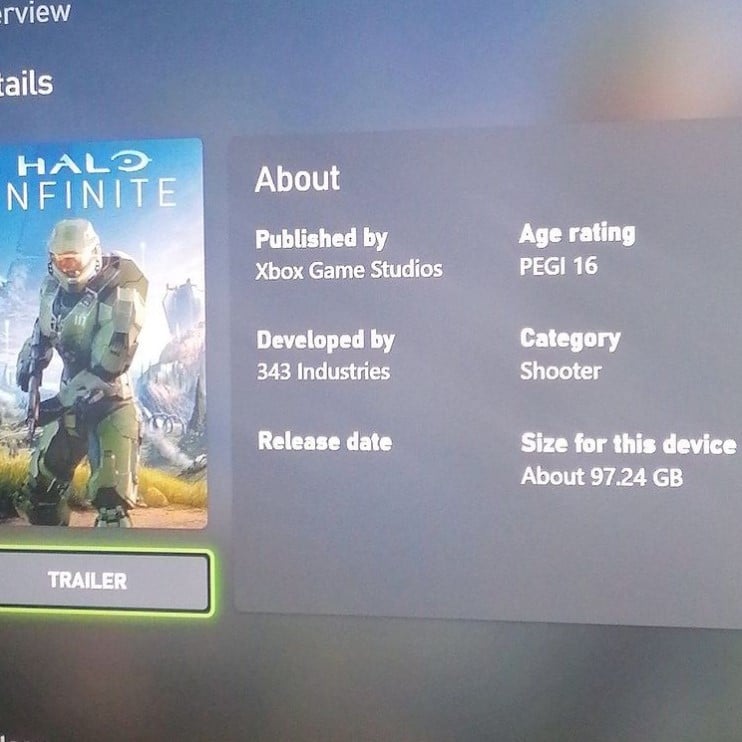 While the image originated from WiredUpReport, we don't know the actual source of the image.
While the file size game journalists have could be single-player, there is speculation that Halo might be taking a page from Call of Duty and allow players to build their own game as they please.
It is speculated that the game will let you individually install Forge, Multiplayer, and single-player by downloading packages.
While this is just a wild guess on our part, it would be the only way this makes sense.
It's also worth mentioning that this is the Xbox Series X size mentioned. We do not know or can be sure if the Xbox One or PC version will have similar file sizes for the game.
While Xbox Series consoles do have expandable storage readily available for purchase. Should players run out of the internal 825GB or fall short, the storage is definitely a good option if you are looking to up your ability for playing games.
Halo Infinite still doesn't have a definite release date with the last date known to fans as Holiday 2021. Hopefully we get an idea of the file size by then.
For now, let us know what you think in the comments section below? Considering the massive scope and scale of the game, and how the game will have a semi-open-world setting, the file size is indeed plausible.