Headbangers: Rhythm Royale is one of those funny games you never thought you needed. Whether you want to play alone or with your friends, I'm confident that you'll enjoy this gem regardless. During my playtest, the devs had me play against a couple of challenging AI pigeons, where I actually lost at a couple of AI battles.
I even invited my partner over to play the game and we also had a hard time beating the AI. So should I say that Headbangers: Rhythm Royale is the "Dark Souls" of rhythm games? Not really. But I can say that it's worth adding to your game rotation. Let's dive into the review!
Graphics & Presentation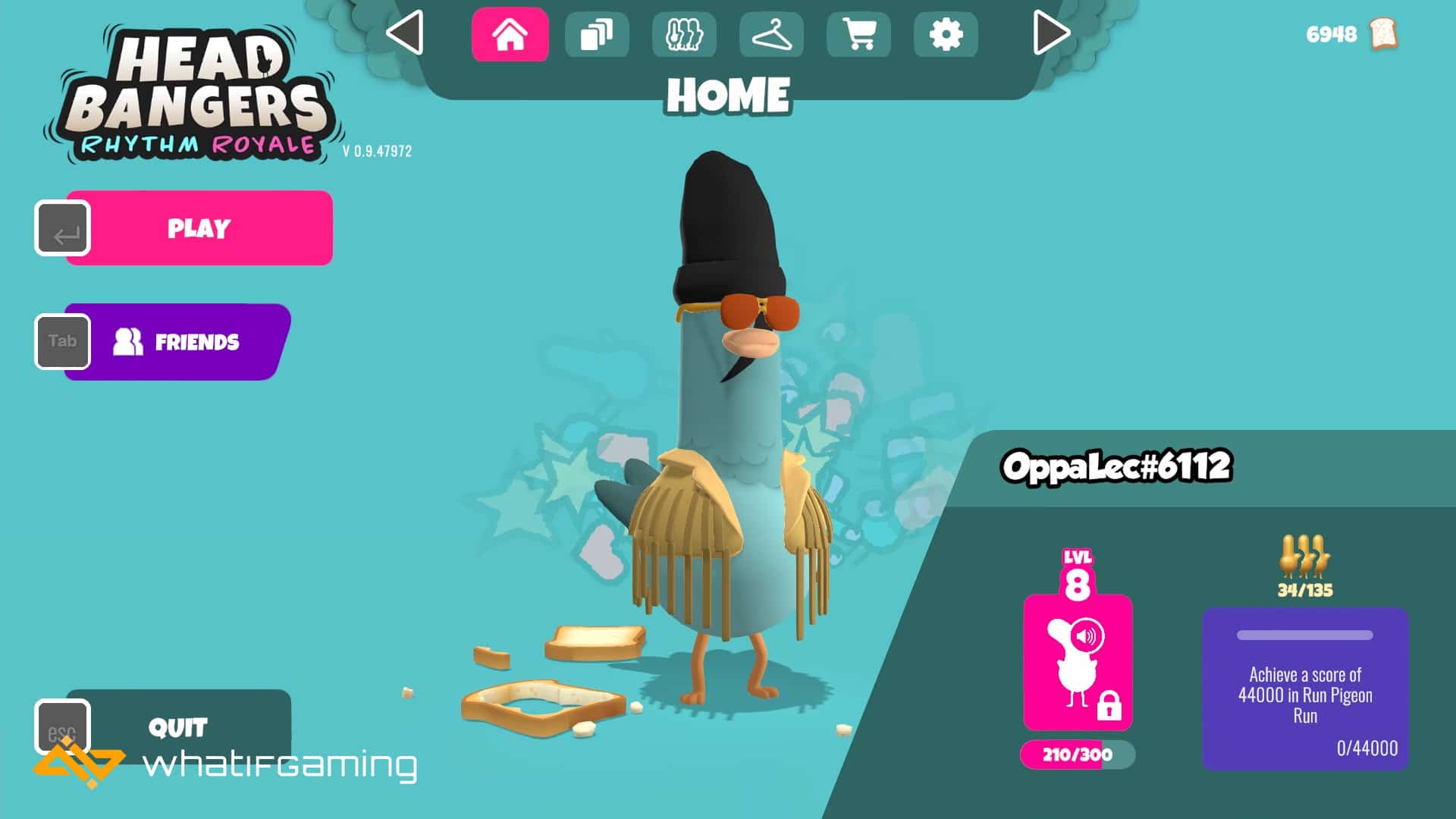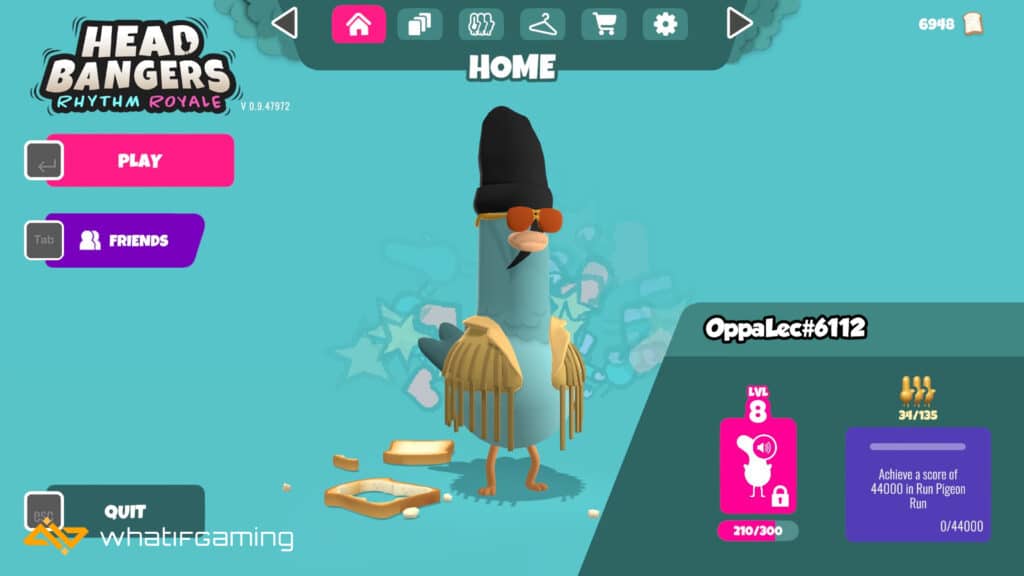 When I say that you don't need "fancy" graphics to make great games, I can say that Headbangers: Rhythm Royale fits right into that category. I would go as far as putting Headbangers and Fall Guys on the same pedestal.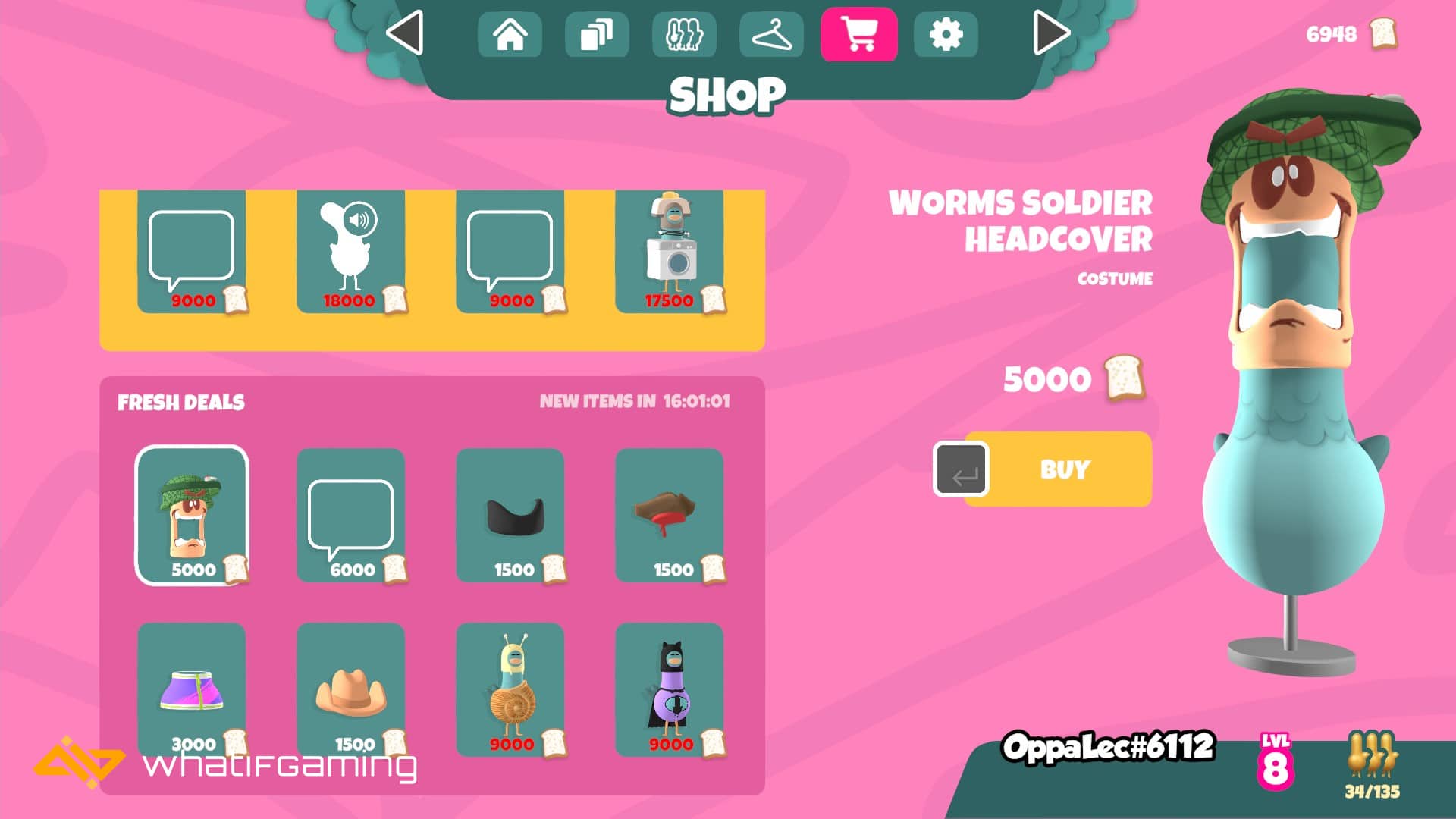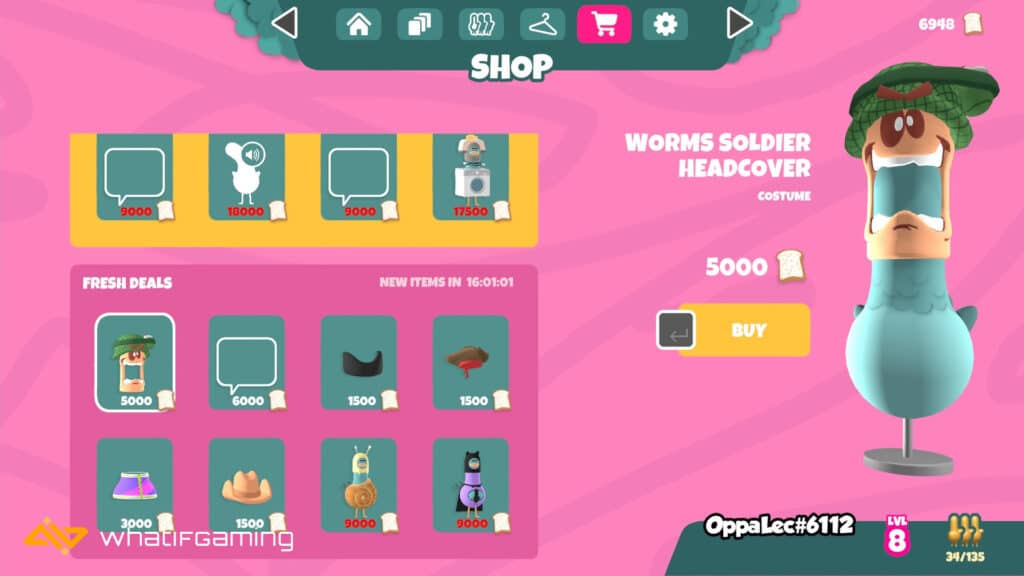 Most games nowadays put some in-game currency as part of level design to hook you to play longer. For Headbangers, Bread is the in-game currency and you can spend it on customization items. Don't worry, the game isn't pay-to-win so your wallets are safe. Not unless you're that type of gamer who's into cosmetic DLC.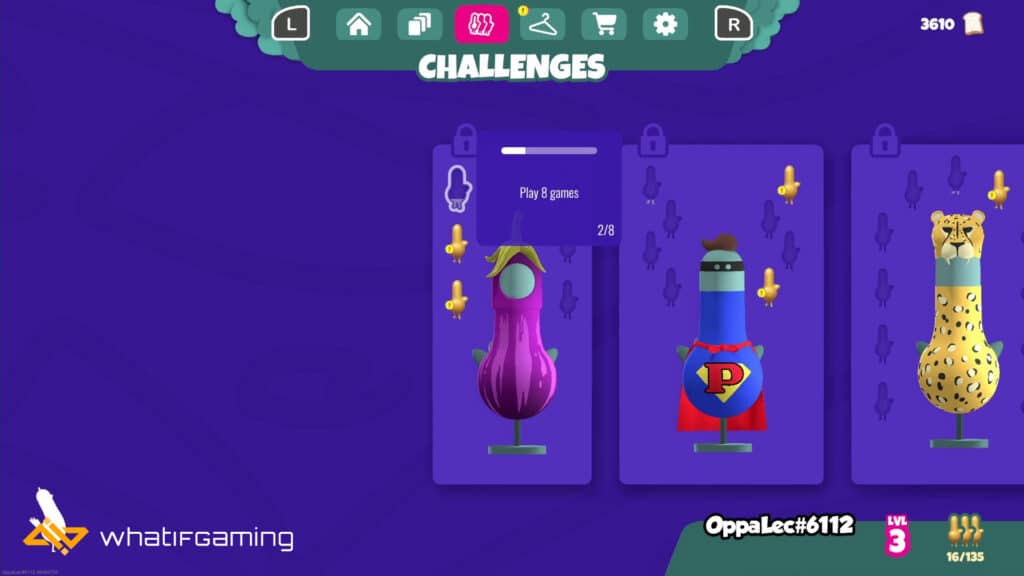 You can get free cosmetics through their seasonal battle passes and there are in-game shops as well where you can use your Bread to buy emotes, taunts, and other accessories for your pigeon.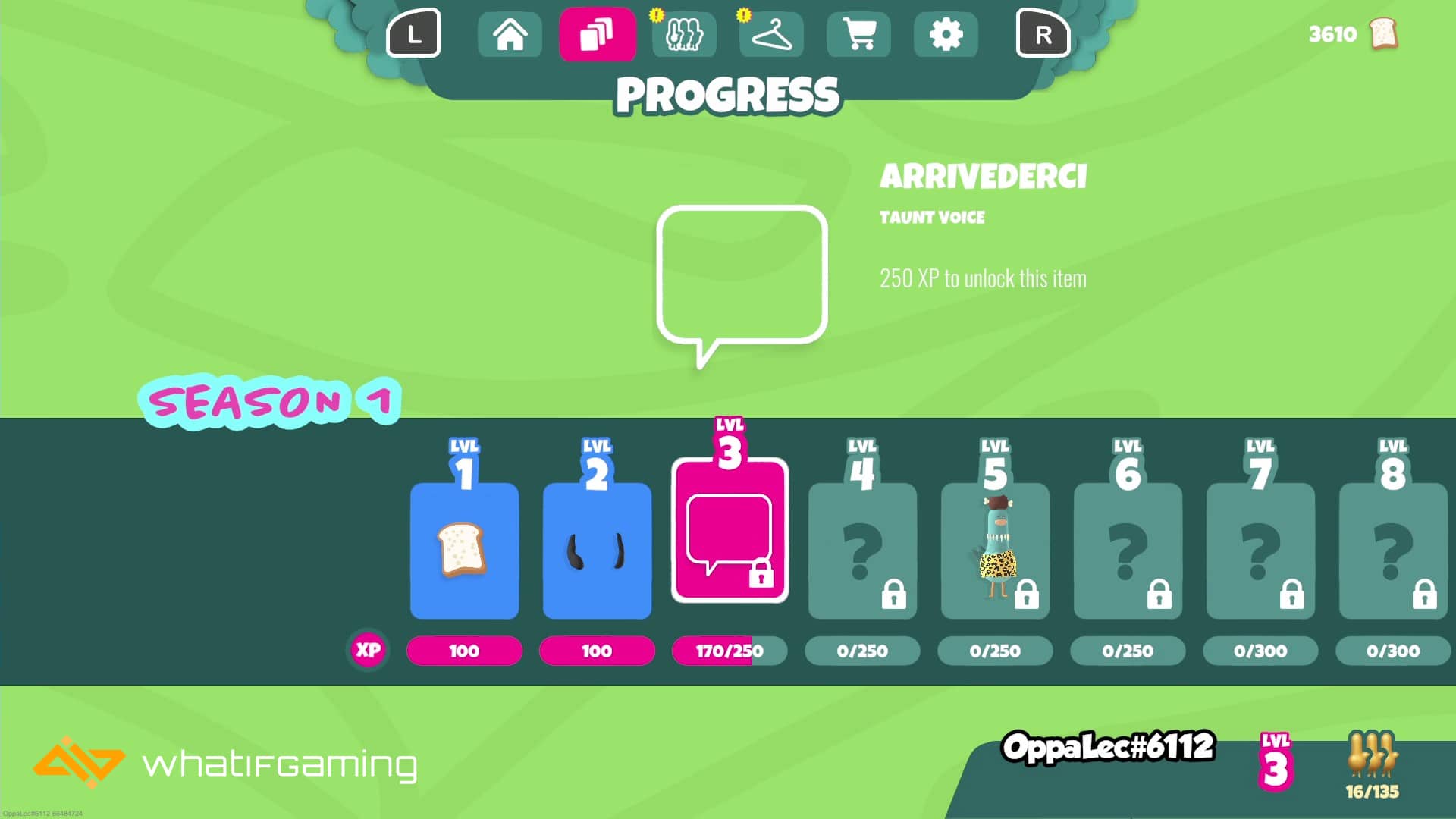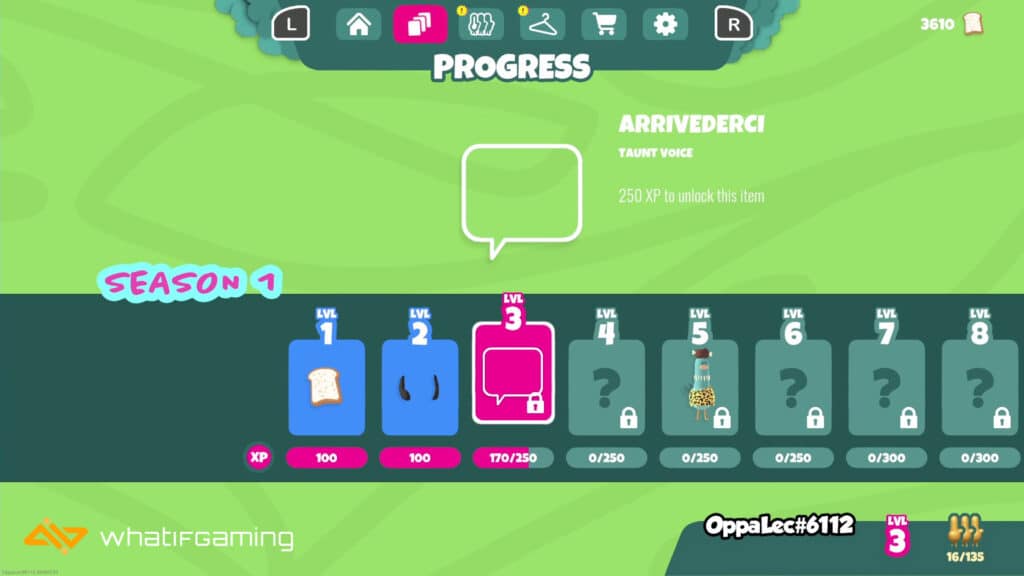 Audio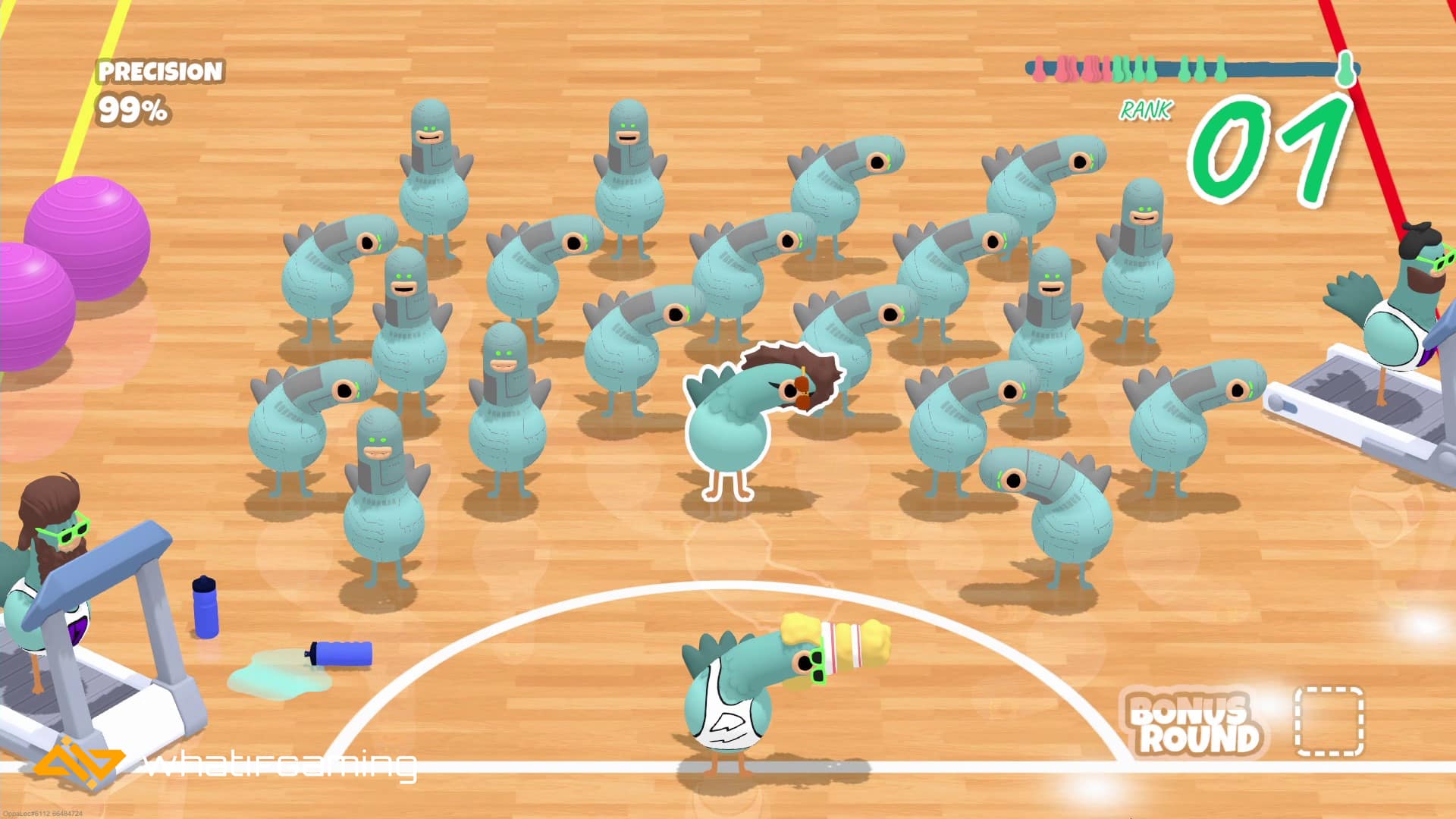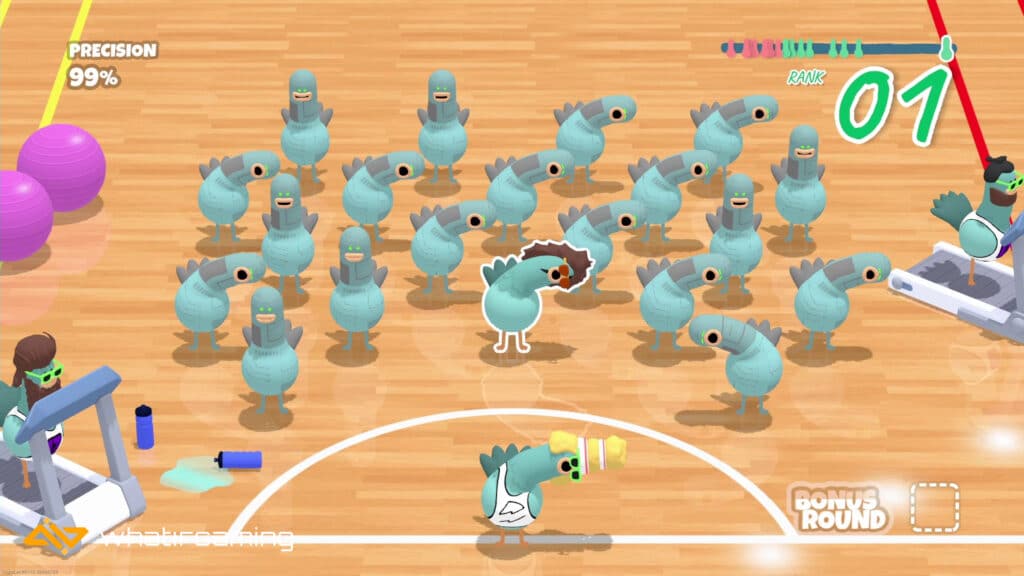 Whoever did the voice acting for the pigeons deserves an award. They found a way to amuse and annoy me at the same time. For someone who is musically inclined, I found some of the mini-games challenging even though it was built to be easy. But more on that later.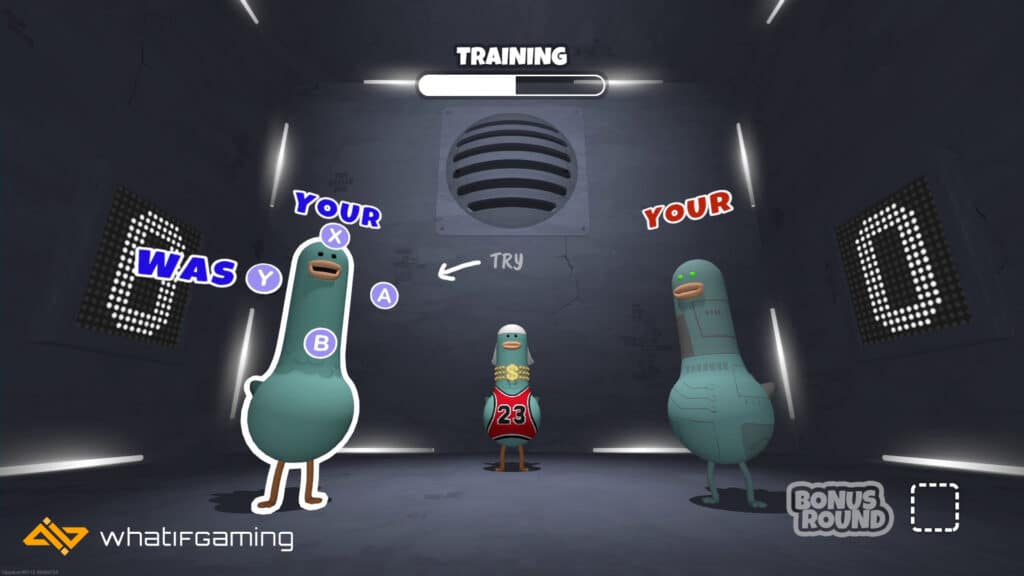 I found the Headbangers music to be well-designed. I didn't expect the musical choices to be so diverse and they tried to cater to every genre. There's a funny mini-game where you need to make your pigeon rap.
Controls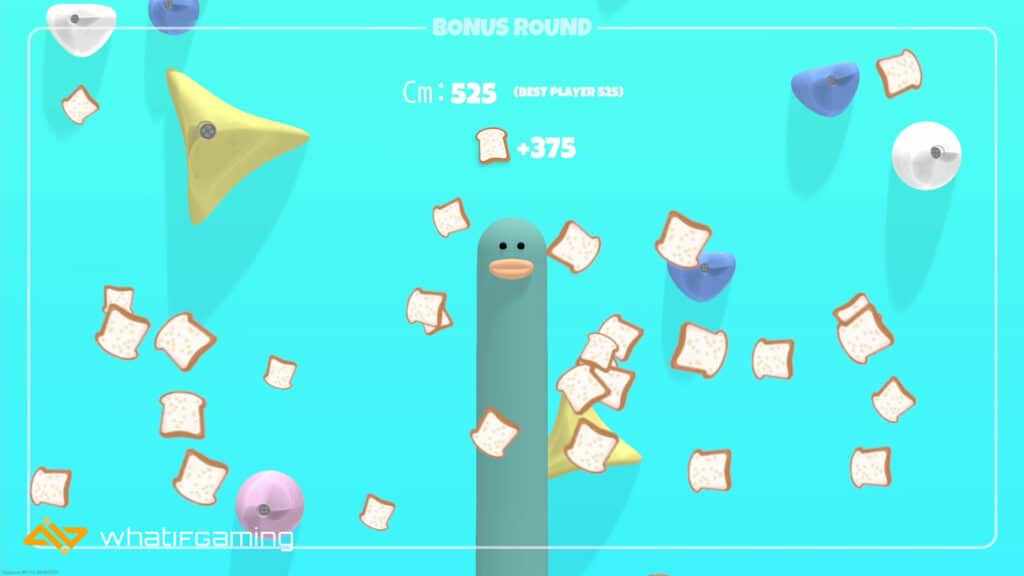 Headbangers: Rhythm Royale can be either played with a controller or a keyboard. The game recommends playing with the controller especially when you need to trigger a bonus round.
I found it harder to fill up my bonus meter when I used the keyboard. This is because you need to spam the arrow keys to make the pigeon's head spin. And let's just say spinning your pigeon's head isn't as smooth as I imagined it to be.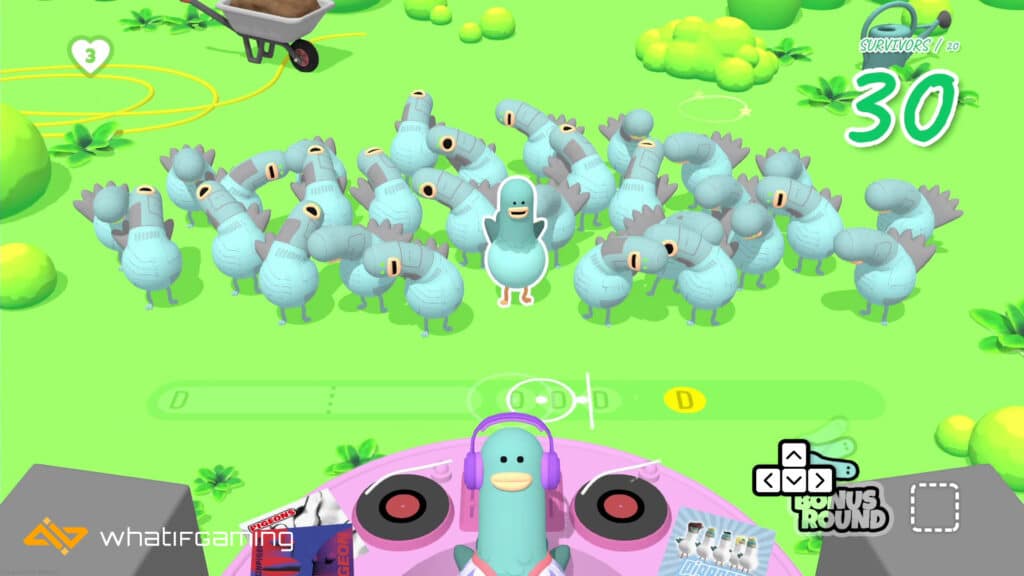 General Mechanics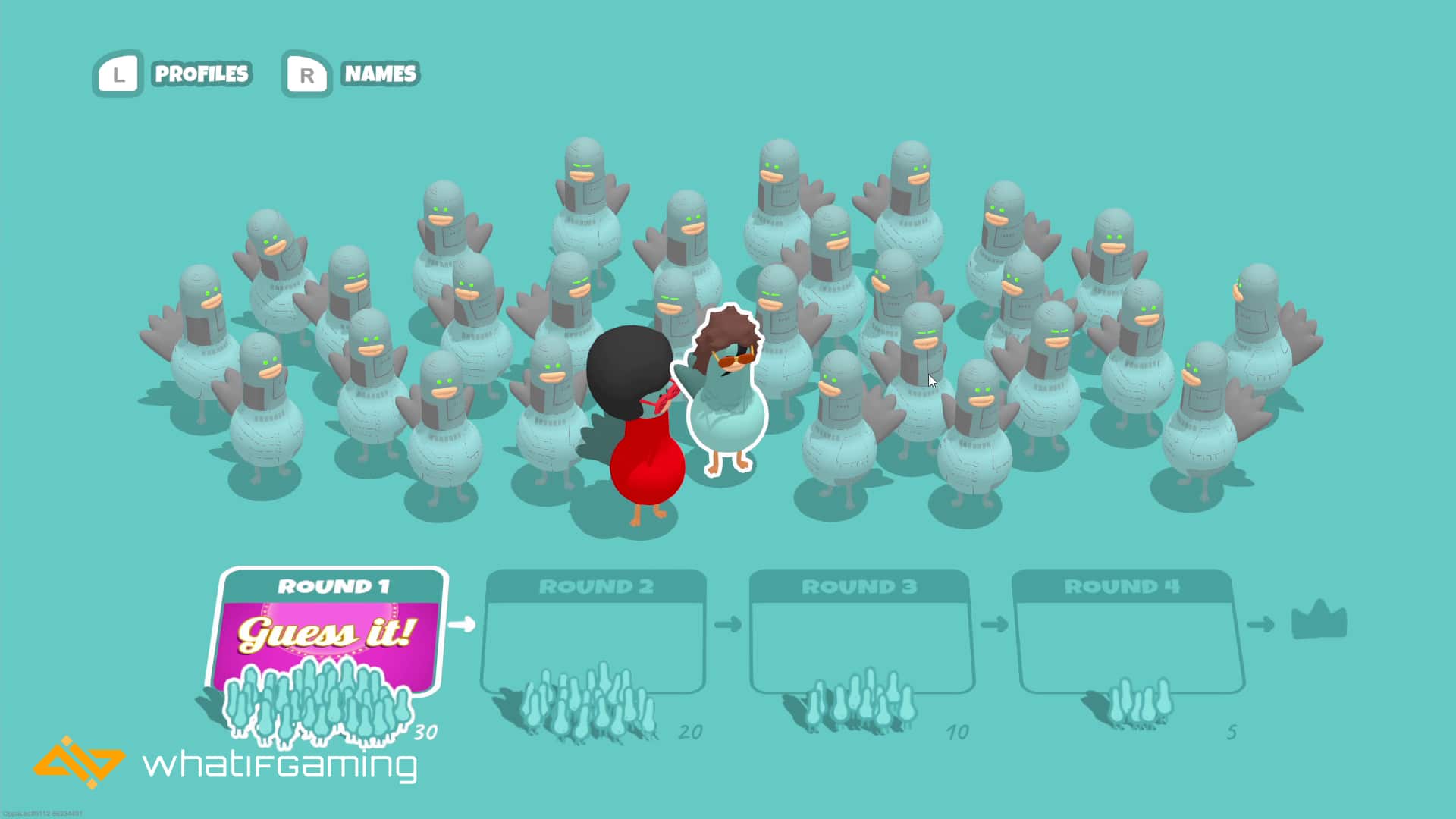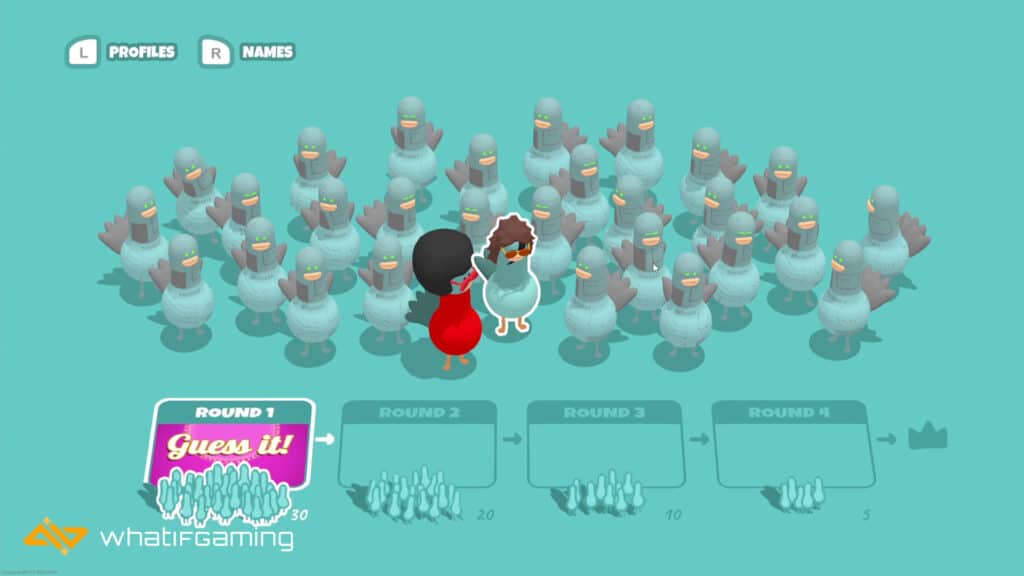 A single game session consists of four rounds starting with 30 pigeons, following an elimination format. 10 pigeons will be eliminated in the first two rounds followed by five pigeons in the third round. In the final round, only five pigeons will remain for a last-man-standing match.
Most of the mini-game mechanics involve listening to tunes and then trying to reproduce the tune from your side. Also, a lot of the mini-games here are reminiscent of popular rhythm titles like Hatsune Miku, Muse Dash, and Taiko to name a few.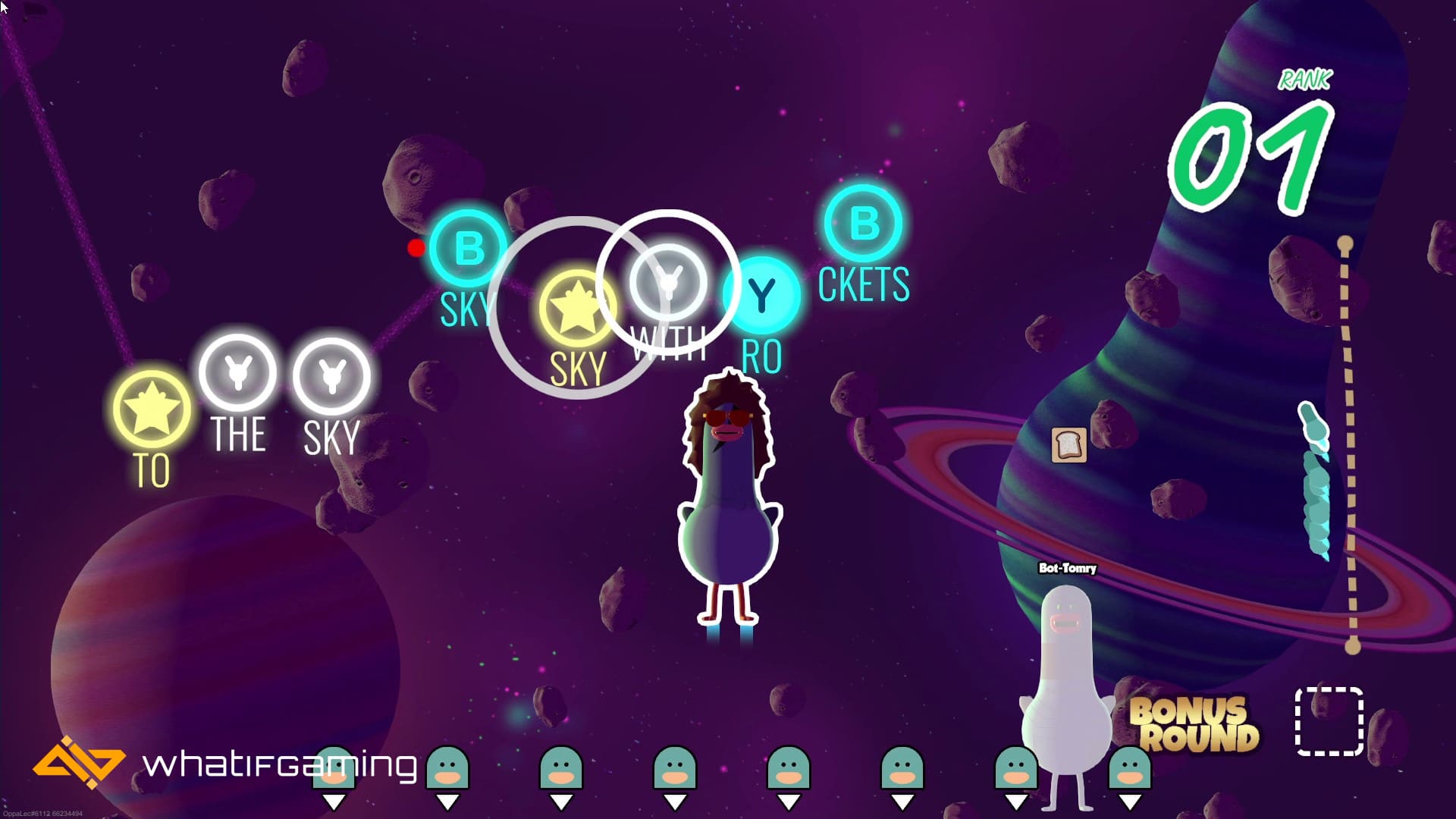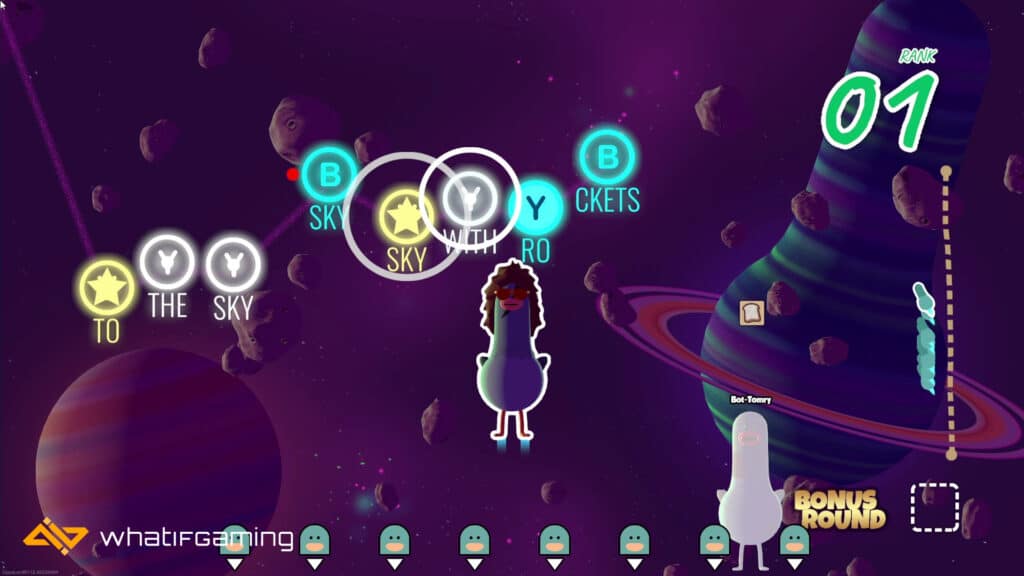 My Favorite Mini-games
After spending over three hours with the game, I was surprised at the variety of mini-games and I genuinely enjoyed each one of them. I already have a few favorites that stood out to me such as:
Guilty: This mini-game will let you guess which pigeon fits the theme for a certain sound. If you're a Brooklyn Nine-Nine fan, imagine yourself as Jake Peralta and you try to figure out who the suspect is for singing I Want It That Way.
Piano Shooter: Try hitting the piano keys in the correct order with a slingshot. As a pianist, I approve of this mini-game.
That 70's Race: This is actually one of my most hated mini-games especially when you get to play this in the final round. I can already imagine the pressure I'll get once I match with real opponents.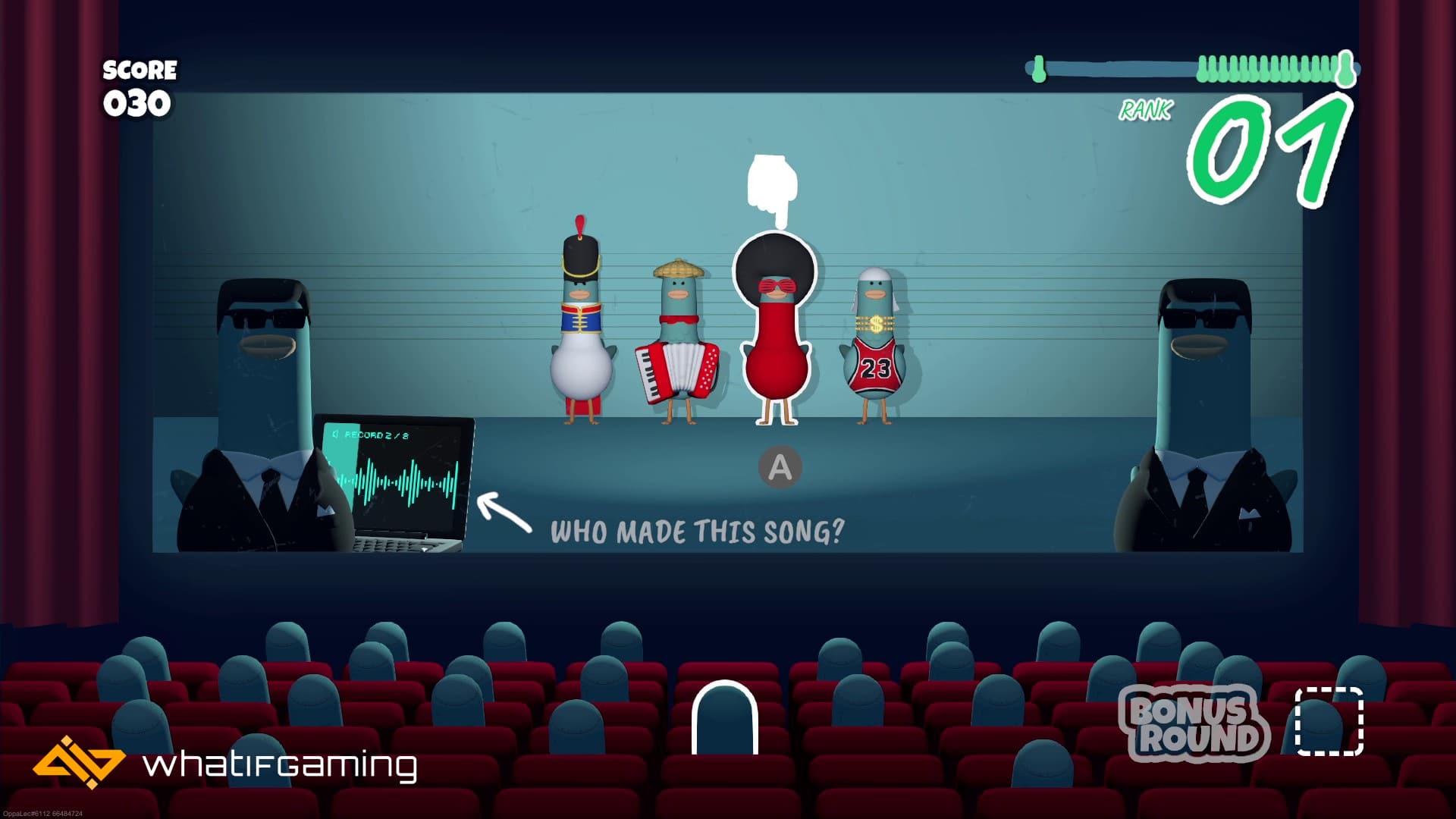 These are just three of the 23 mini-games that you can experience with Headbangers so you won't ever feel drained when you go on those long play sessions. I do feel like there will come a time when you're ears will itch and you're gonna look for more sound variety.
The Verdict
Headbangers: Rhythm Royale can make an excellent addition to your Steam library especially if you're a Twitch streamer. You can host community events with this game and you invite up to 29 players in one game session for a 30-pigeon rhythm royale.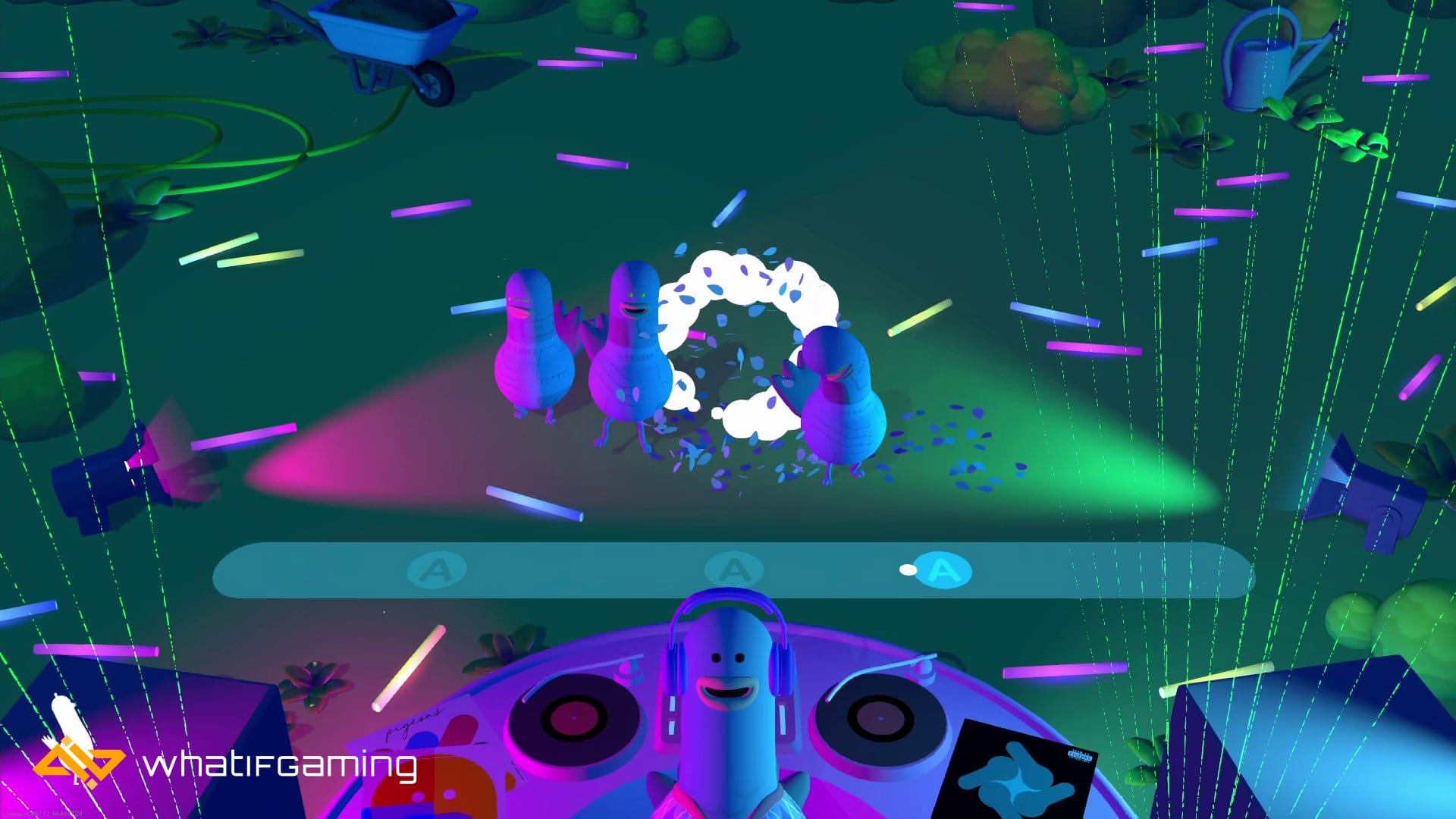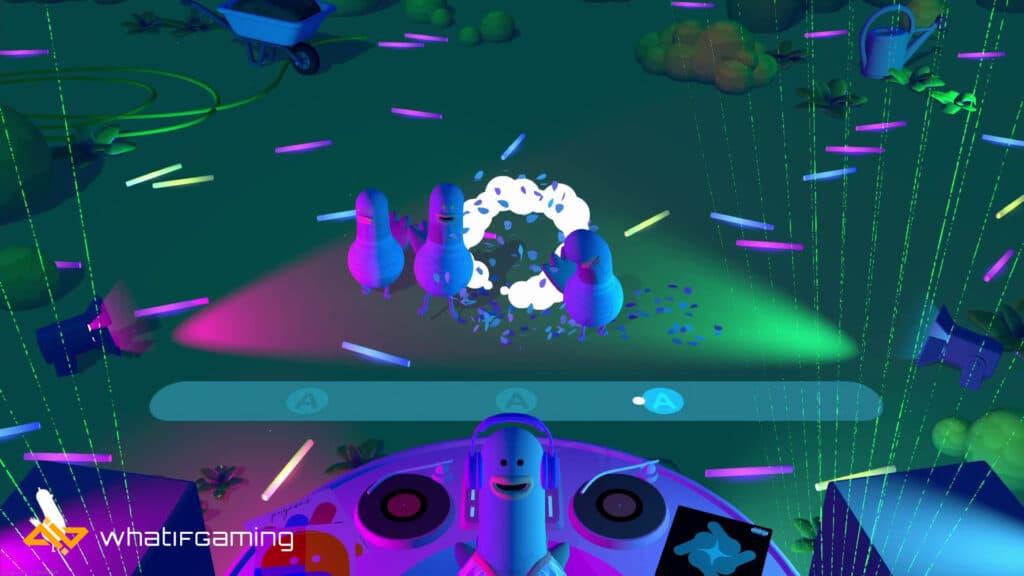 While I don't expect it to reach the same levels of popularity as mainstream titles, I do believe there's a dedicated audience for this game. I could see it at least hitting around the 5,000 to 10,000 average player count in the long term since it had over 50,000+ demo downloads in Steam Next Fest and it also supports crossplay.
If you're planning to bond with your friends or just hang out with your community over at Discord, definitely pick up Headbangers: Rhythm Royale. You can pick up the game on Steam, Xbox Game Pass, PS4/PS5, or on the Nintendo Switch.
What did you think of our Headbangers Rhythm Royale Review? Share what you think about it in the comments below.
This review is based on the PC version of Headbangers Rhythm Royale. The key was provided by Team17.