Helldivers was a brilliant and vastly overlooked title on the PS4. A top-down twin-stick shooter which had a lot of action, and difficulty, and truly made coop a fun experience almost on the level of Diablo 3 on the consoles. The original game was released on PS4 and PC back in 2015 and after 7 years of waiting, we might finally get the long-awaited sequel.
Helldivers 2 Leaked Trailer – Democracy is in danger
Helldivers 2 is a game that a niche audience will be excited for, but with prospects of a sequel on the horizon, and a new leaked trailer (or part of one), we might get a first look at Helldivers 2 at Gamescom next week.
At the 7 second mark, if you pause, you can see the iconic logo of the game and the universe itself.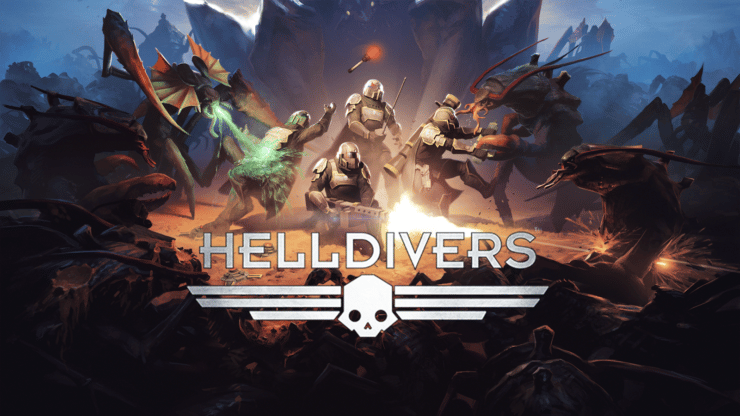 However, based on a Reddit thread 2 years ago from the game's subreddit, there is a possibility that the game will shift perspective from twin-stick to third-person.
Gamescom is already gearing up to be an exciting opportunity for gamers to enjoy some games that have been absent for a long time, with the recent leak of Dead Island 2, and New Tales from the Borderlands only a few to name.
Whlie this is all currently speculation and we can do little to verify the authenticity of the trailer in question, a new entry to Helldivers will definitely be welcomed by gamers, especially with the recent popularity of cooperative games over the years.
Games like Dead by Daylight, Evil Dead, and the upcoming Batman: Gotham Knights, and Suicide Squad will make friends come together more often than the time Helldivers was first released.
All we can do right now is wait and see what happens at the gaming event of the year for further news, but we have to also take this news with a grain of salt, as Sony may not be attending the show after all. Only time will tell, and it won't be a long wait.
What are your thoughts on the leaked trailer? Let us know your thoughts in the comments section below.