Helldivers 2 is coming to both PC and PS5 next year in February 2023. The title was recently delayed from its 2023 release, but that announcement came with a new date, and now you can now pre-order it on both platforms as well. Here is the Helldivers 2 pre-order bonus you'll receive for an early purchase.
Helldivers 2 Pre-Order Bonus
If you pre-order Helldrivers 2, you'll receive three armour sets. The TR-7 Ambassador of the Brand, the TR-62 Knight, and the TR-9 Cavalier of Democracy.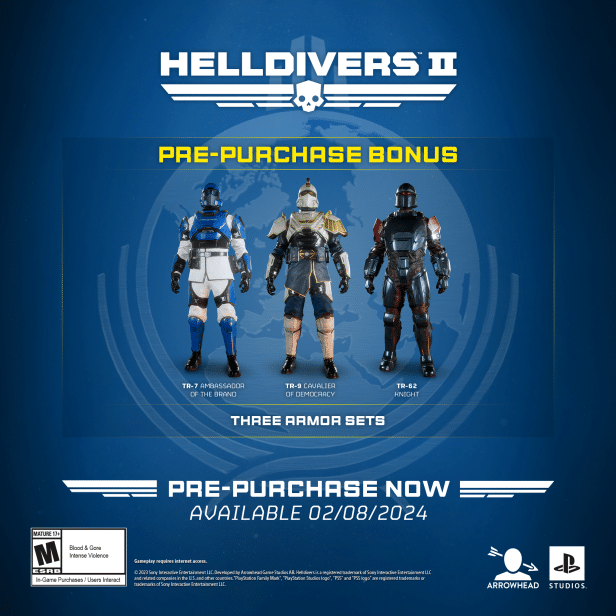 Here is the description provided for each set by the developers.
TR-7 Ambassador of the Brand: A promotional armor set for fans of SUMY Corp's frozen yogurt.
TR-62 Knight: Armor crafted to deliver justice to the darkest crevices of the galaxy.
TR-9 Cavalier of Democracy: Bearers of this armor ride no equine mount, but are nonetheless borne to battle atop the trusty steed of Liberty
All of these are cosmetic in nature and don't likely provide any additional gameplay advantage. I like how each of these looks quite different from one another, and it isn't the same armor with different color shades.
Pre-Order Helldivers 2
You can now pre-order Helldivers 2 from the following links.
Only the Steam page is up at the time of writing, even though the official tweet suggested that both should be live.
The Standard Edition costs $40, which is a welcome reveal for a modern 2023 title.
Helldivers 2 Super Citizen Edition
There is a Super Citizen Edition as well, which costs $60, and includes the following additional content.
DP-53 Savior of the Free Armor Set
'Will of the People' Cape
MP-98 Knight Weapon
Super Citizen Status
Stratagem Hero Ship Game
Steeled Veterans Premium Warbond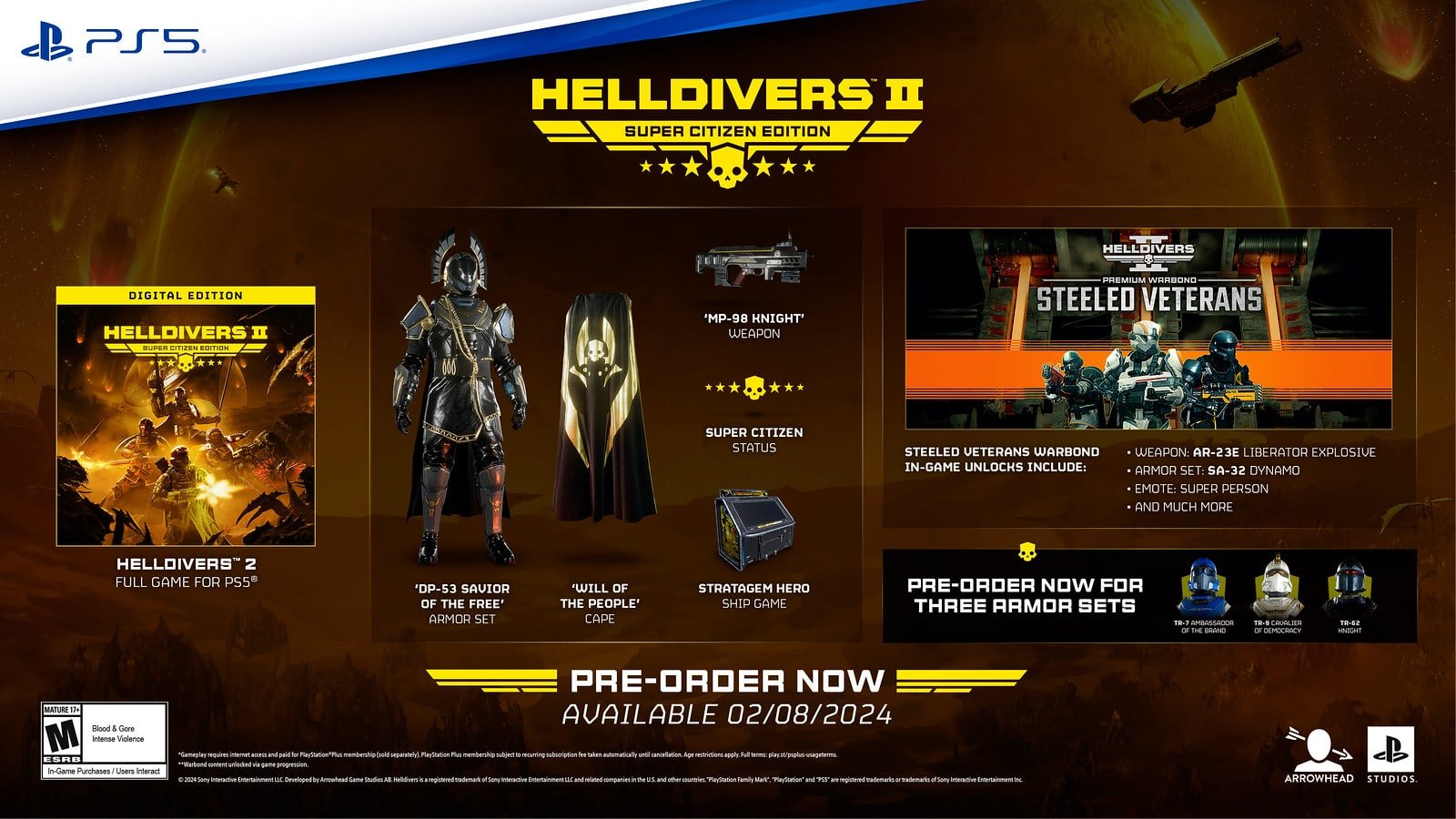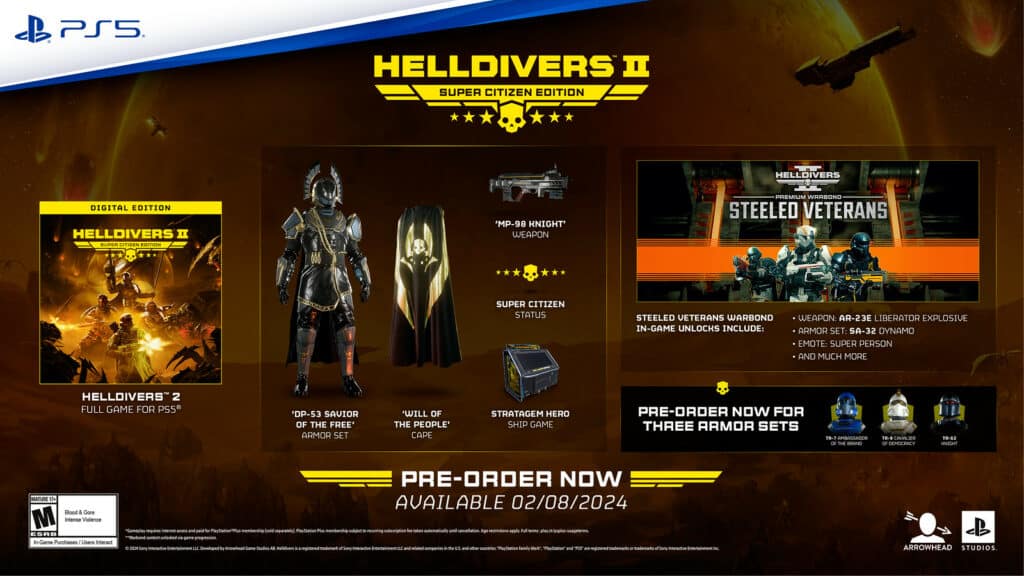 While you're here, make sure to check out our other pre-order guides for other upcoming releases, including Ghostrunner 2, Lords of the Fallen, and EA Sports FC 24.
What do you think of the Helldivers 2 Pre-Order Bonus content? Do you think it warrants an early purchase? Share your thoughts in the comments below and let us know.