Need for Speed Unbound is out in a few days, and while those who pre-ordered the Palace Edition can play the game right now from beginning to end. However, if you are looking to get almost the same benefit as the latter without paying for the pre-order, here's how you can play Need for Speed Unbound for 10 hours without paying anything for the title.
Here's how you can play Need for Speed Unbound for 10 Hours without paying
You can now enjoy 10 hours of Need for Speed Unbound, but the only catch is that it can only be done on an Xbox Series console and/or the PC. You will also need to have a subscription of Game Pass Ultimate to avail this.
On the PC, you will need the official EA App, which you can download from here.
On the Xbox Series consoles, you will have to navigate to the store, look for the game and you will see an option of starting the 10 hour trial.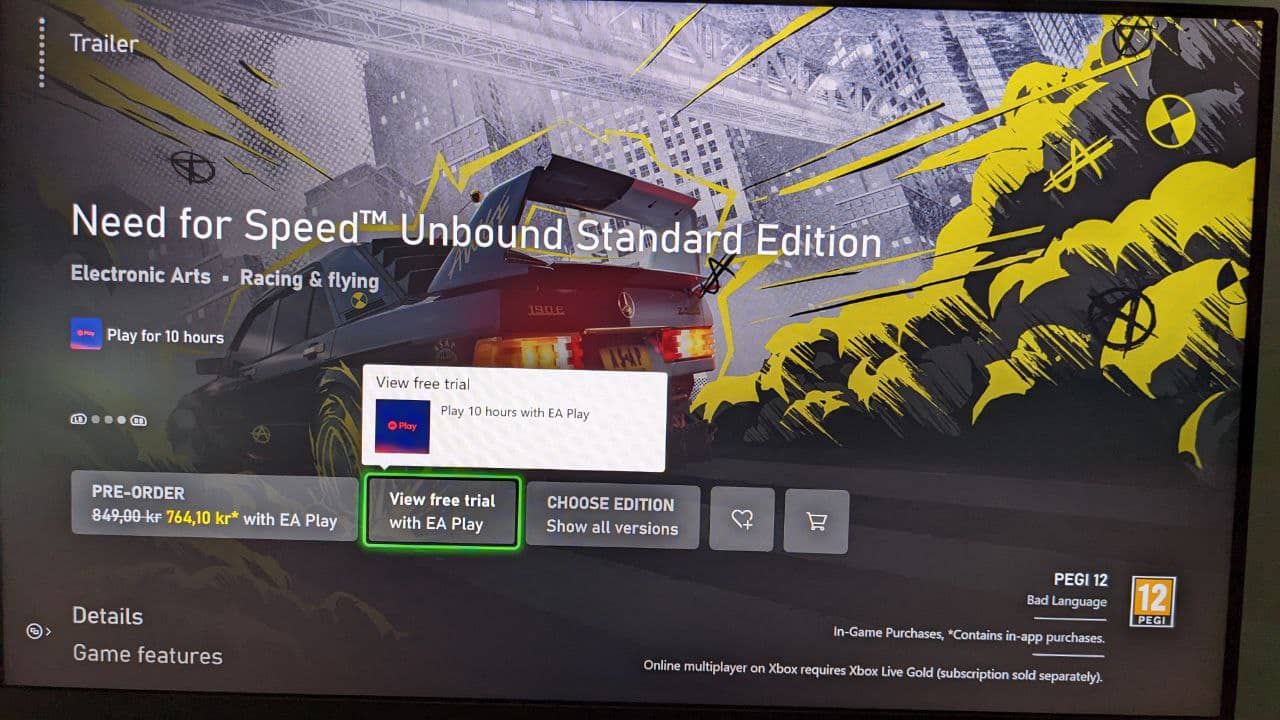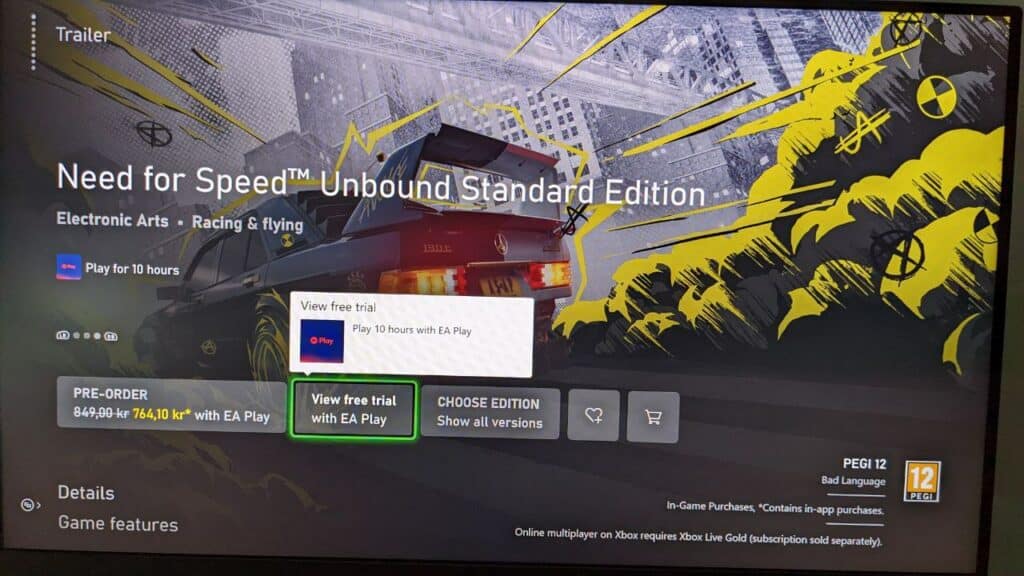 If you have Game Pass Ultimate, you automatically get EA Play. This entitles you to a 10 hour trial for the game, which means you can enjoy the game for that time.
Unfortunately, there is no trial for the PS5 version of the game, so you will have to wait it out, or find a friend with Game Pass ultimate.
10 Hours for a game like Need for Speed Unbound is a lot of time, especially when compared to a game like Battlefield 2042 where the same trial goes by in a few matches, with the quick and speedy races of the title, 10 hours can mean you spend a plethora of time indulging in races, customization, open-world exploration, and more.
It's also worth mentioning that whichever platform you choose to do the trial on, you can buy the title after the title, and your save will also carry over to the main title without any issue.
Let us know if you plan on taking advantage of the trial period.
Need for Speed Unbound launches on December 2nd for the PS5, Xbox Series consoles, and PC.