A mix of real-time and turn-based tactics, here's an underrated pixel game that immerses you into procedurally generated environments in this Hero's Hour review.
Don't be deceived by its potato PC graphics as this game gives you a lot of depth. With its great 8-bit soundtrack that reminds you of classic Final Fantasy games, it actually feels like you're playing a retro version of Civilization with a hint of Rome: Total War when it comes to grand-scale battles.
Other gamers might look at this game as a better version of the Might and Magic series (I've personally never played the game but I've seen some clips). But nevertheless, let's take a look at what Hero's Hour has to offer and if it's worth adding it to your game collection.
A Challenge Right From The Start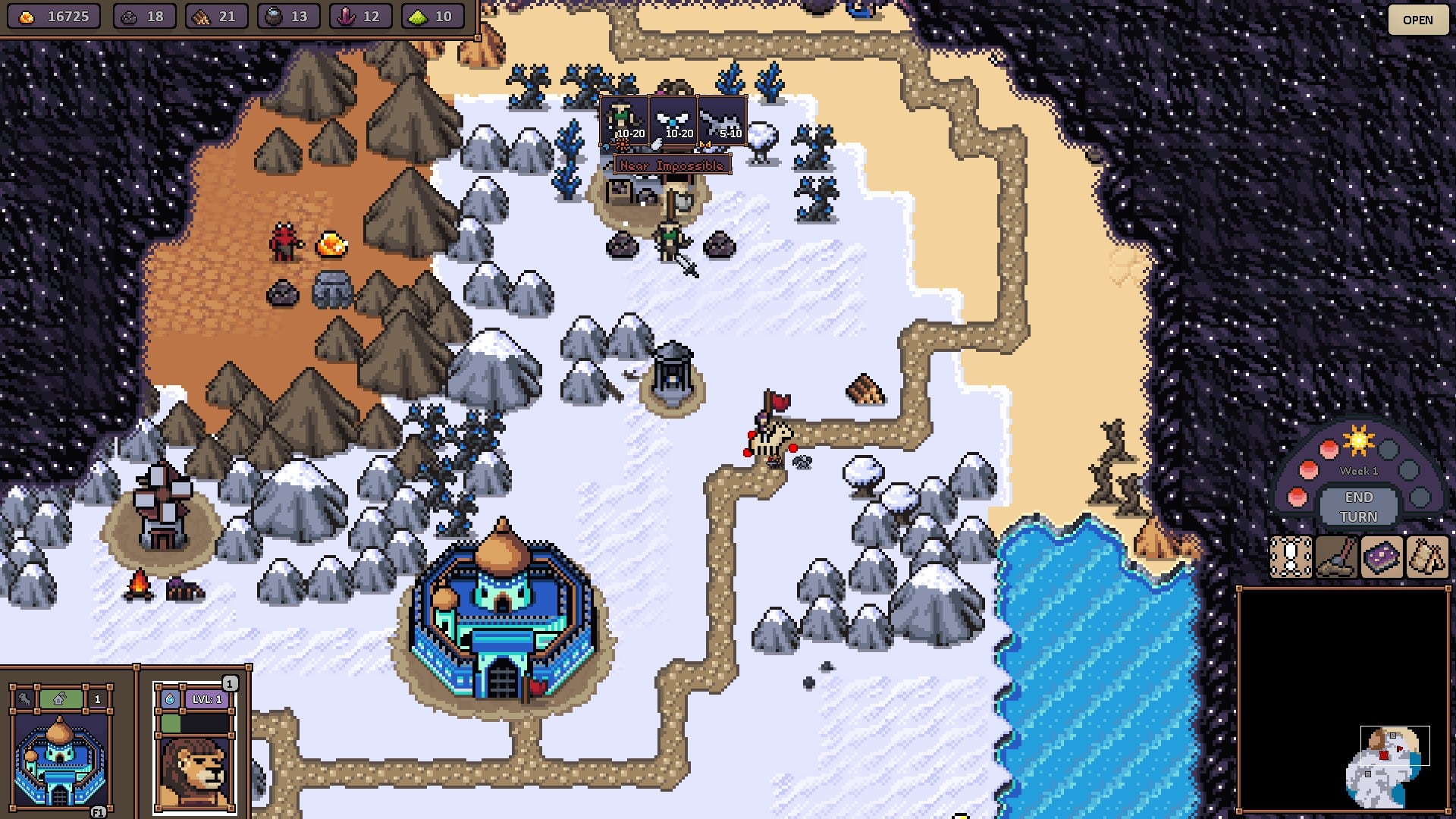 The first few minutes of Hero's Hour can be a bit overwhelming. especially if you're someone who's not yet familiar with turn-based strategy. However, the tutorial's more than enough to easily digest the gameplay.
Instructions were clear but the challenge here lies in how you spend your resources and explore the map as best as you can within your turn. Units will not spawn right away as you will have to wait one week in-game to replenish your troops.
This turn-based and RTS hybrid game gives you an easy-to-learn but hard to master approach once you get the ropes.
You also might need a couple of play-throughs to beat the tutorial. In my experience, I had to play it twice just to figure out how to win efficiently in Hero's Hour. I got defeated by the AI on my first playthrough but managed to finally win on my second attempt at beating the tutorial (git gud I guess).
Hero's Hour 101
To save you the headache that I went through with this Hero's Hour review, let me share some tips to give you a less stressful experience.
Prioritize having an Infirmary in your town so you can replenish your units.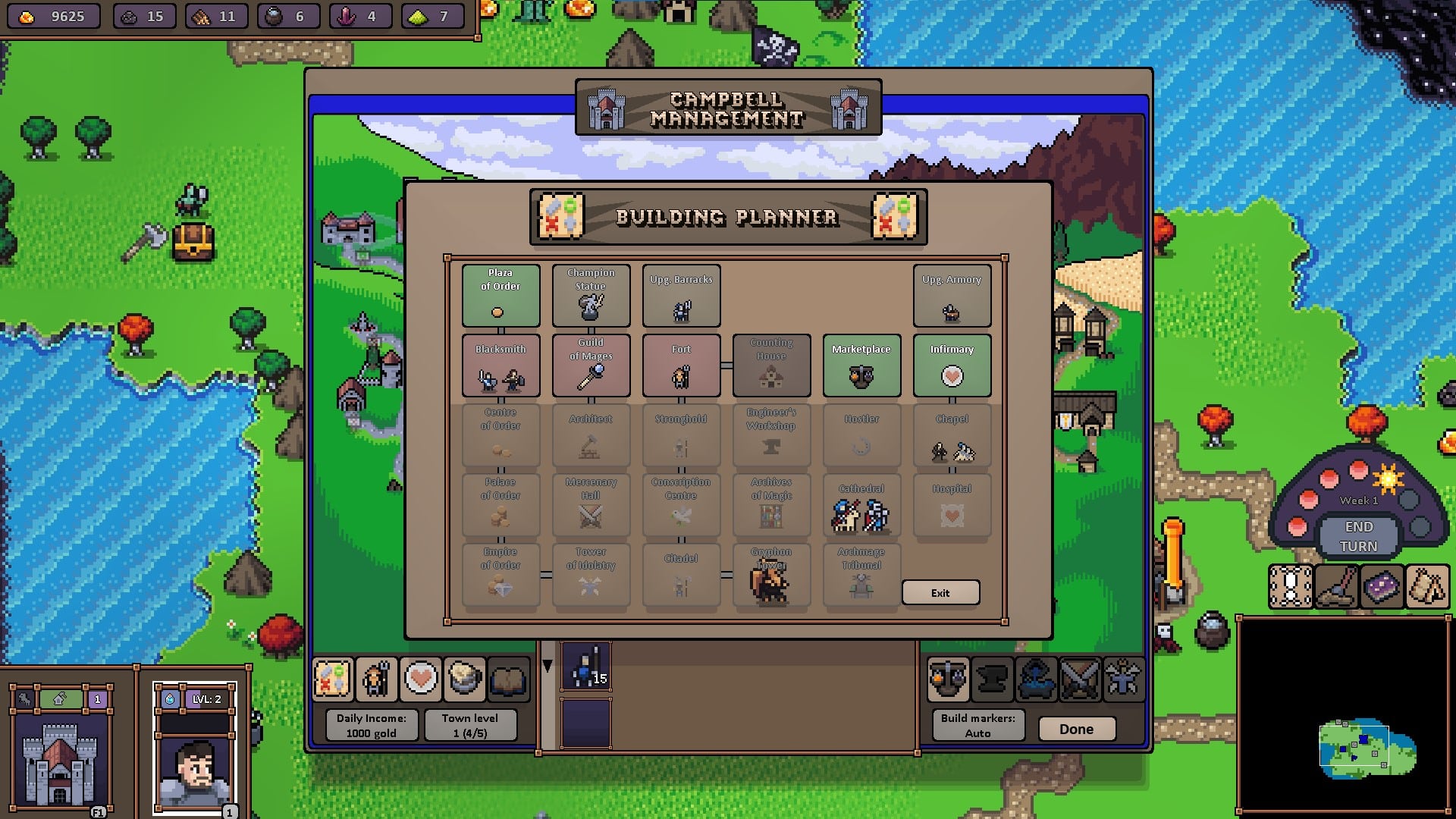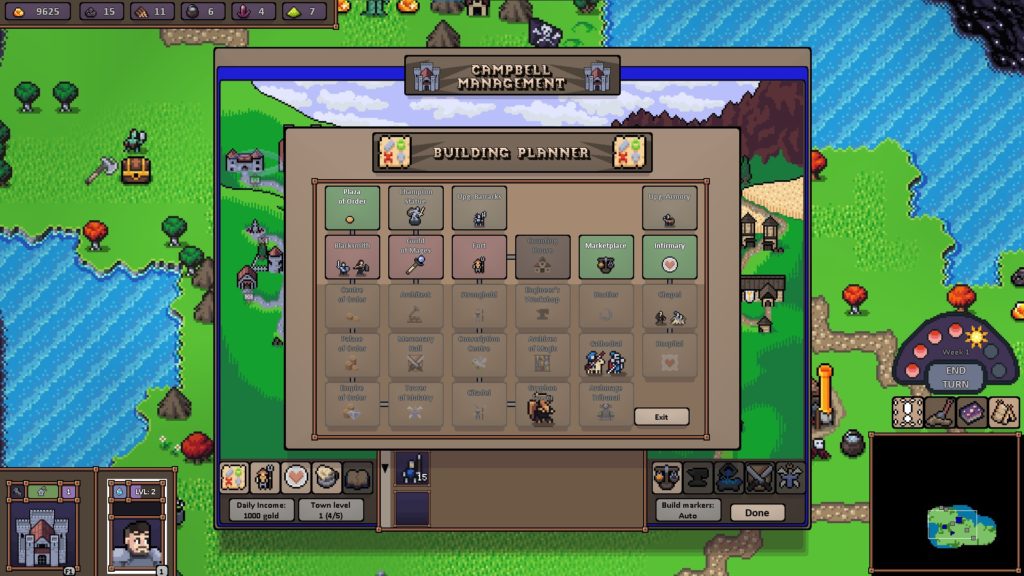 Maximize unit production at every start of the week to strengthen your hero during battles.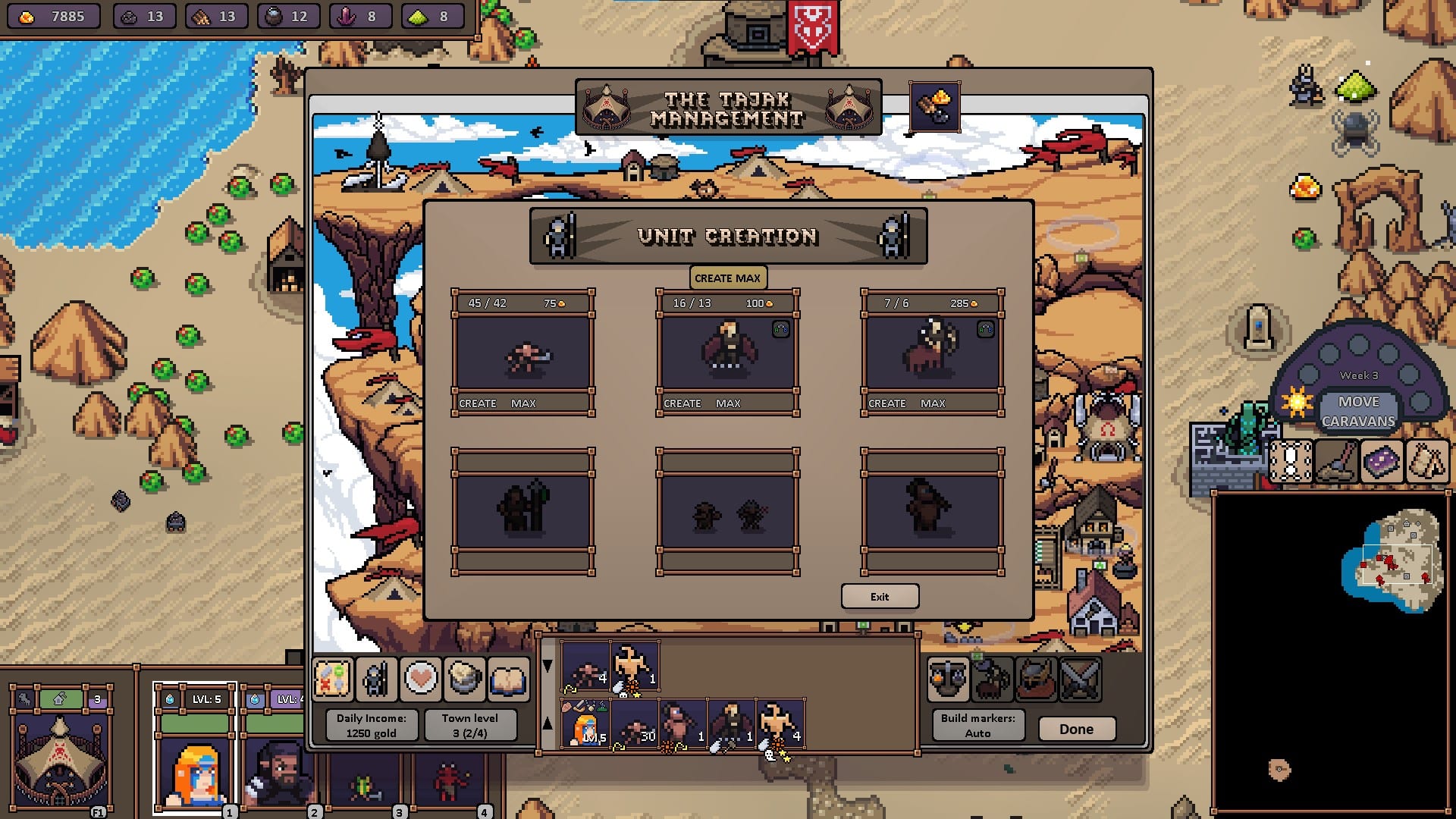 Hire more heroes when you're main hero has attained a high level. Usually Level 3 and above should be good.
Don't forget to spend your resources on town upgrades every turn whenever you're able. It's gonna help you a lot during the mid to late game.
Scan the map for any Easy to Moderate enemies and beat them as soon as possible especially if they're guarding resource buildings.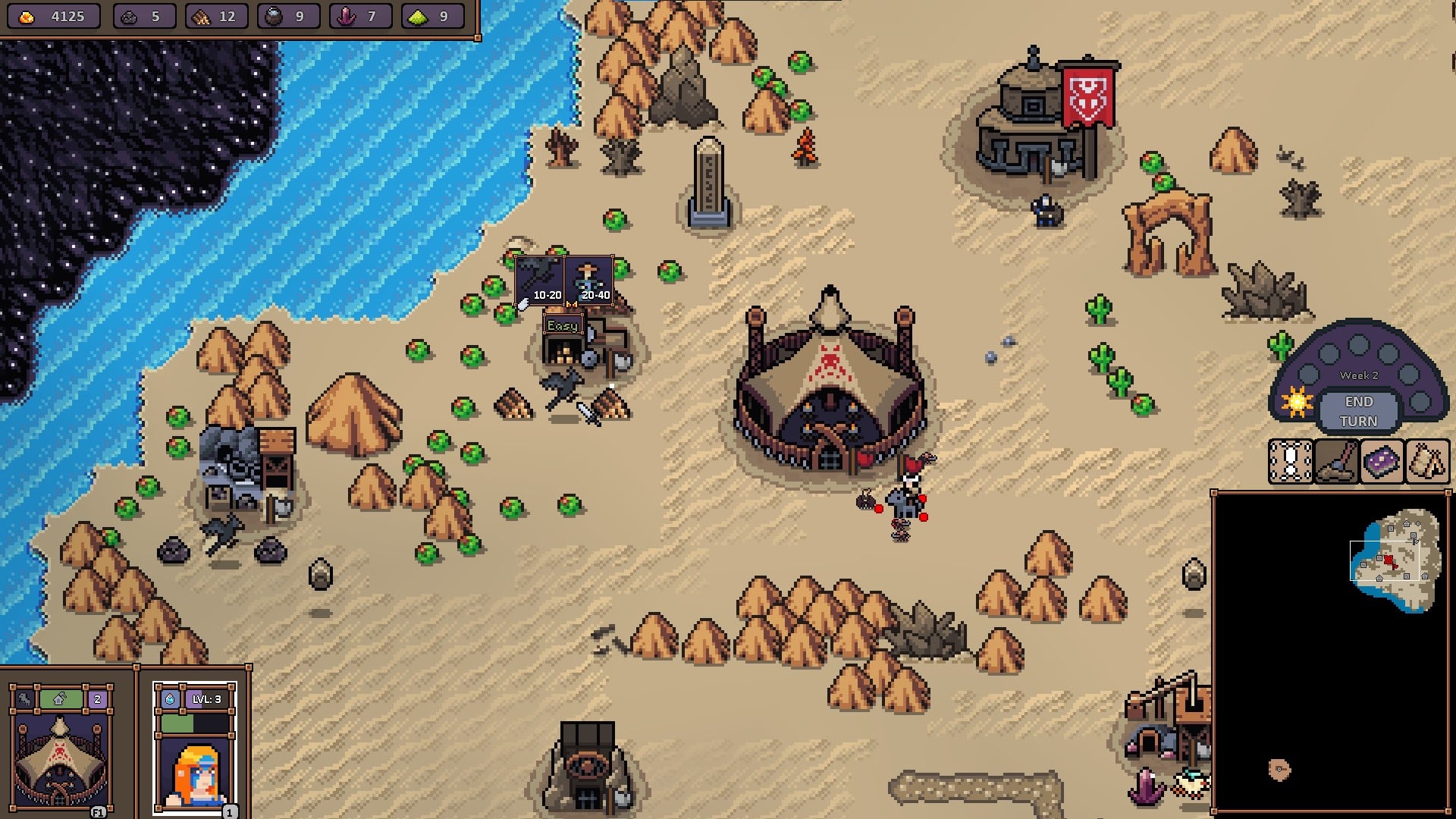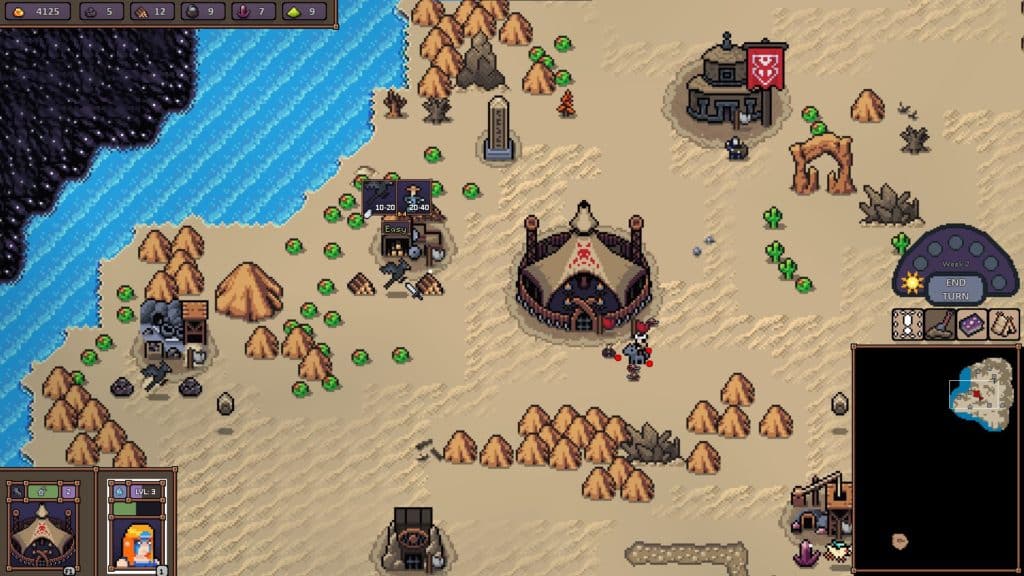 A Customizable War Sandbox Right At Your Fingertips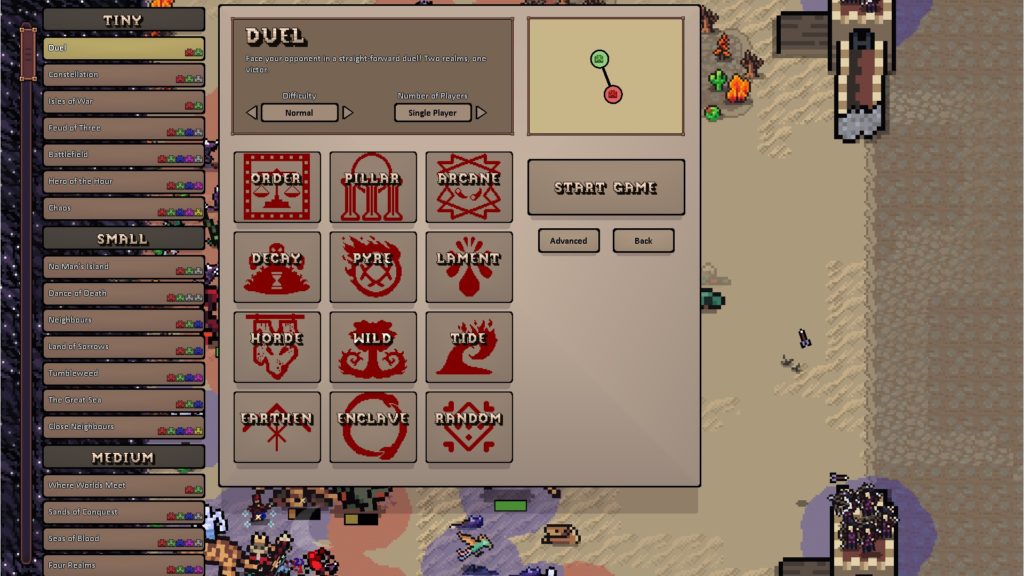 For a lightweight game, I'm surprised that Hero's Hour lets you choose from several factions. I haven't seen a pixel game well implemented since Eastward or any mobile game like Stardew Valley.
Here's a list of factions to choose from without spoiling you what's in store for each but from the names, you can already decipher what kinds of heroes, spells, and units you'll expect:
Order*
Pillar
Arcane*
Decay
Pyre
Lament
Horde*
Wild*
Tide
Earthen
Enclave
* – Recommended factions to play based on my personal playthroughs
While the movement in-game is turn-based, expect to watch real-time battles whenever you deal with an enemy encounter and try to turn the tides of battle through your spells. If you have the right spells and unit composition, you can even beat challenging enemy armies.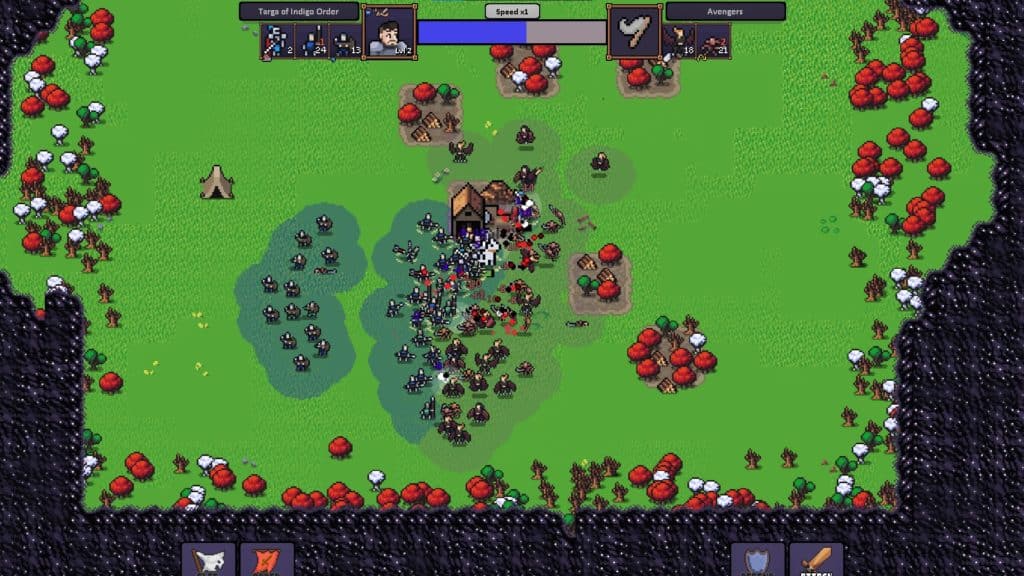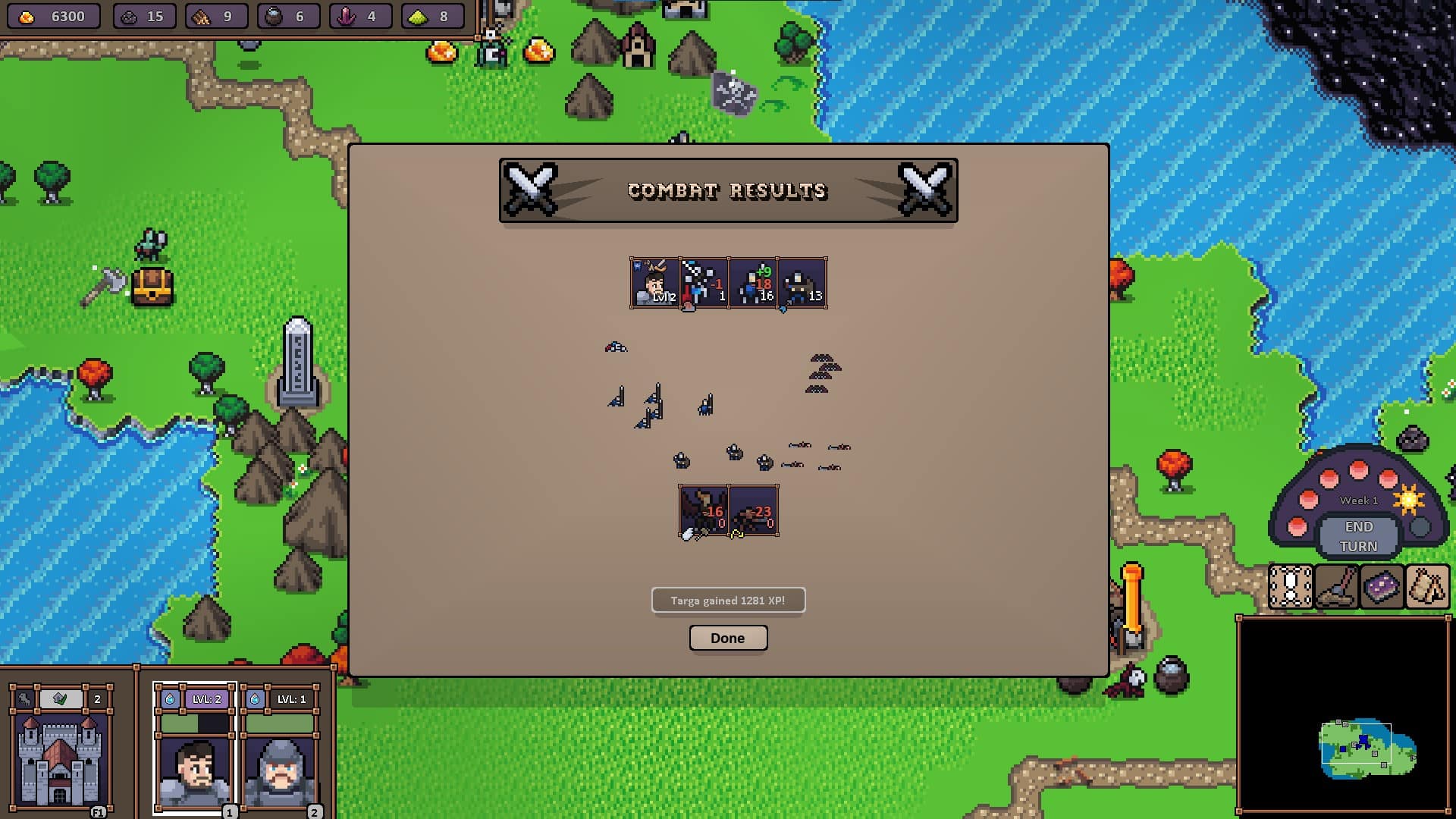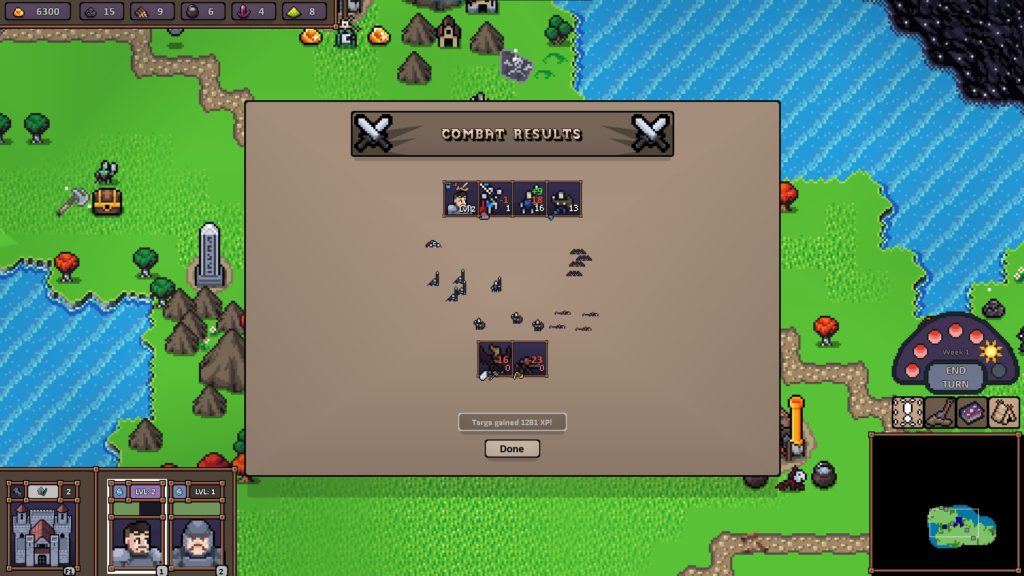 Play PvP (or Co-op) With Your Friends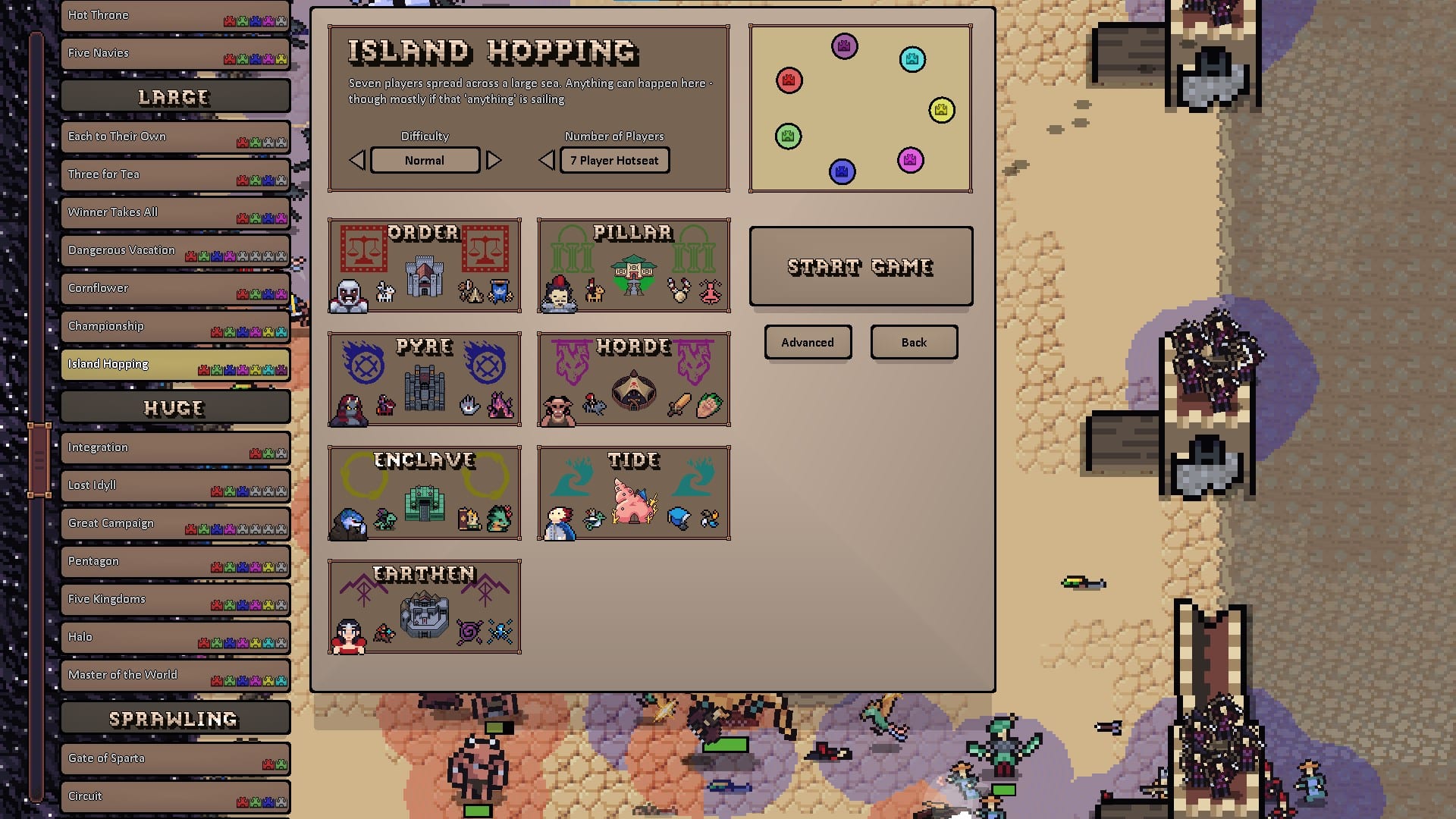 It's actually surprising for a pixel game that they've integrated multiplayer in Hero's Hour. This may be a perfect couch game to spend the entire day playing with your friends that are into strategy.
You might be even able to finish a game session in one sitting. Using a pass and play mechanic, it is possible to play Hero's Hour on a single PC. There's no online multiplayer however, you can use Steam's Remote Play to co-op or PvP with your friends.
Creating your game session can range from a tiny two-player map to a huge map of up to seven players that will make you feel like playing a low-budget Civilization game in your quest for domination in a procedurally-generated world.
Fire up your Discord server and start working together against the AI or trash-talk your way to victory.
Verdict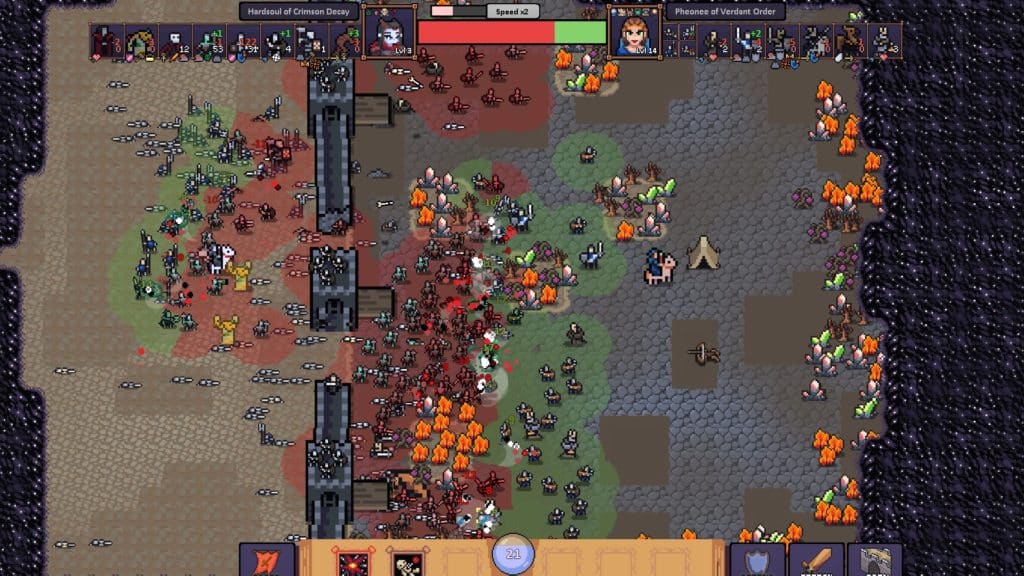 There are tons of strategies in Hero's Hour and I feel like I barely scratched the surface. I really enjoy watching armies battle it out despite its steep learning curve at the beginning. But you'll get the hang of it after hours of playing it.
This is one of those games that I can plug in during my streams if I just want to chill and play some solo strategy. I would consider getting this for my phone, to be honest. If the devs can figure out how to port this on mobile, with the right attention, I can see it perform well in the long term.
We hope this Hero's Hour review gave you enough insights to decide if you want to get this or not. Also, have a look at our Wartales review if you want a strategy game that's more immersive and open world.
This review is based on the PC version of Hero's Hour. The key was provided by Goblinz Studio.