Hideo Kojima released his studios first major title, Death Stranding on November 2019. The studio was founded by him and was where he conceived the concept of the title with the help of Sony funding the project. The game had positive reception and satisfactory sales, but it seems that Hideo Kojima could already be at work on Death Stranding 2.
Death Stranding 2 – Going to space?
It has been a few months since the release of Hideo Kojima's project title from Kojima Productions, and it seems that Kojima-san could already be hard at work on a sequel.
In the following tweets he breaks down his working schedule amidst COVID-19 and working from home. The images he attaches have some cleverly hidden details in them:
The first image features BB-28, who needs no introduction. Below BB-28 you can see the image of a spaceship. It's the next tweet where there is some strong hints.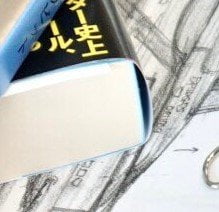 You can faintly see the word Bridges above the book, upside down. Bridges is the name of the organization that Sam, the games main protagonist is employed by.
The game currently has no structures that resemble what is shown in the images, so with the Bridges branding it could suggest that these are some early concepts for a Death Stranding sequel.
While there is still no confirmation from Hideo Kojima or Kojima Productions on what his next project could be, it is curious on what he could be working on. Fans are well familiar with Kojima-san due to the Metal Gear Solid series which he helped create with Konami, but with a departure from the company in 2015, the famous creator would go on to start his own studio.
Death Stranding was funded by Sony, and while it was exclusive to the PlayStation 4 for a while, the game is now headed for the PC in July on the Epic Games Store and Steam with publishing being handled by 505 games.
For now, all we can do is keep our eyes peeled on what Hideo Kojima could be working on next. Hopefully we can expect a teaser or something close to one before the end of the year.
What are your thoughts on a potential Death Stranding 2? Let us know in the comments section below!