Hindsight is a narrative adventure from Team Hindsight and Annapurna Interactive. It follows Mary, as she looks back at her life, sifting through memories, especially ones with her mother. It reminded me a lot of A Memoir Blue, also published by Annapurna Interactive, which explored very similar themes. In our Hindsight review, we see if it's worth your time to take this trip.
Story and Writing
Hindsight is almost entirely a narrative-driven title, and that's mostly the main draw. You follow Mary, who goes through memories from her birth to where she is now. During the game, she explores key moments in her life that shaped who she is. A lot of it has to do with her difficult relationship with her mother. The self-reflection and deeper perspective give her opportunities to understand why her mother was the way she was, and what moments played part in the distance created between them.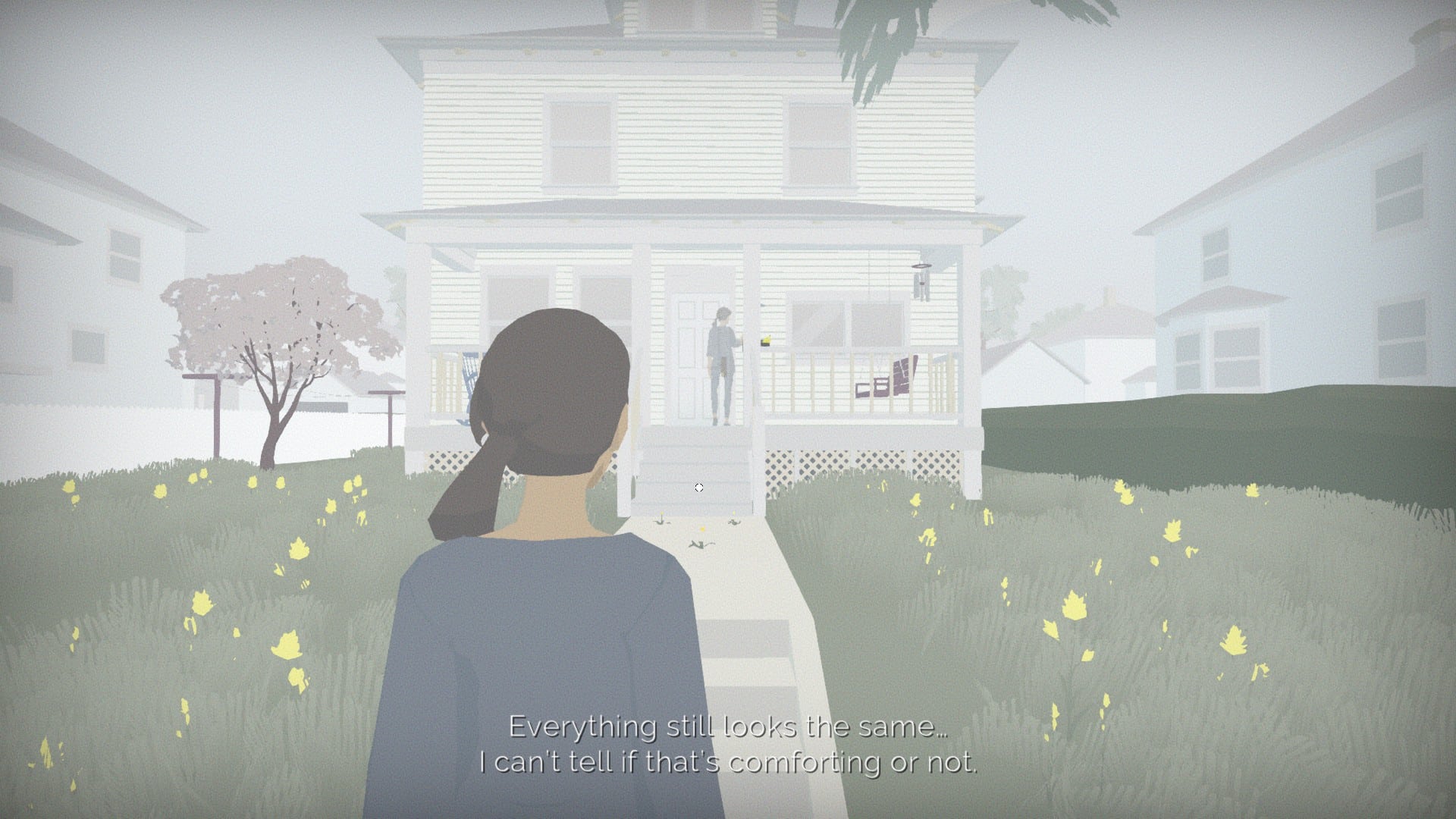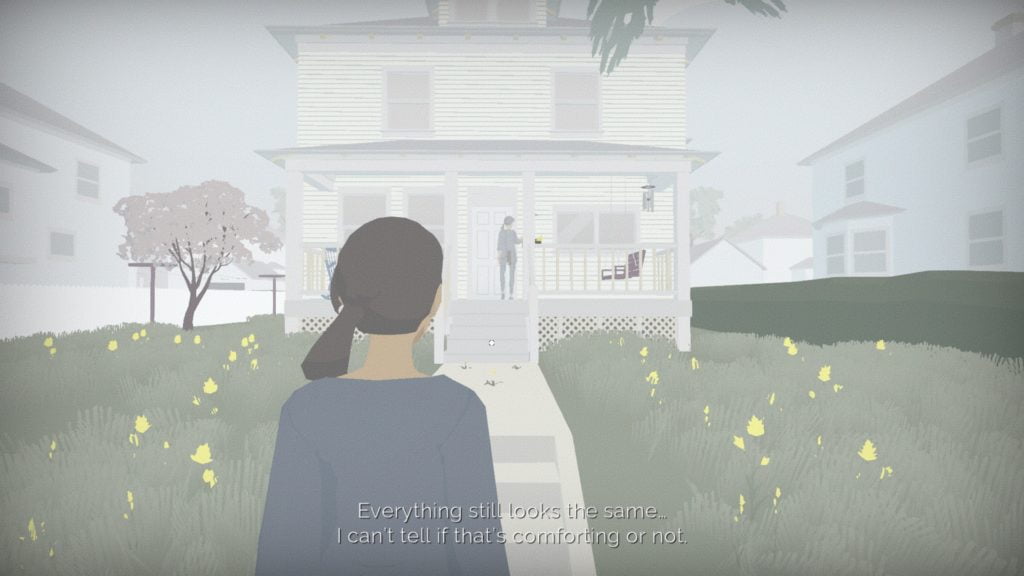 Her journey is presented in a non-linear fashion, and while it isn't apparent why they went with this approach at the start, it pays off when everything concludes. This isn't exactly a complex story, but it's told with a lot of honesty, and vulnerability. Again, even though the father is a crucial part of the story, most of it is addressed to the mother. The narrator comments on a lot of scenes you'll see, and while it starts off by letting you see things for yourself, the more traumatic, and emotional parts have continuous commentary, for added effect.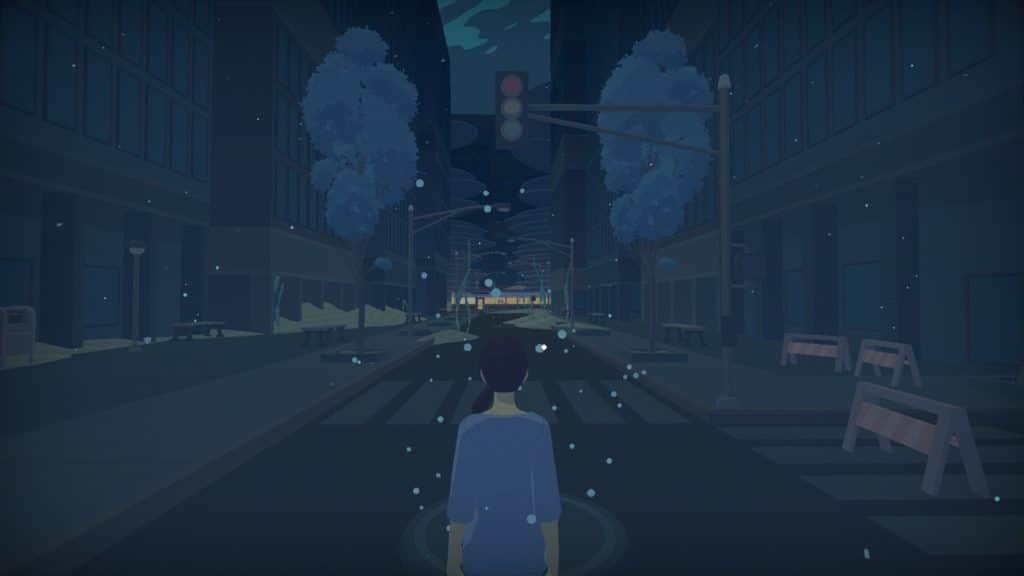 This is the strongest part of the game, and the honestly lends to a deeply personal story, and one we can relate with. Uncomfortable silence, awkward conversations, expressing guilt without any retort, anger, the frustration we share with our parents, and dealing with trauma that involves more than yourself. It's a human story, that can make you feel uncomfortable, but it's bound to make you rethink encounters from your own childhood and adolescence in a different light.
Gameplay
Despite some stellar storytelling, I was largely at odds with the gameplay. Hindsight has you going through past memories, that are largely still scenes that you can rotate the camera in. You'll line up other scenes inside objects to travel to them, and further the story.
The gameplay is barely there, and when it does try to increase interaction, it mostly leads to frustration. There were multiple times when I was lost as to how I had to progress the scene. Even though an object was glowing, interacting with it did nothing, which led me to believe that I had to interact with something else before. This would be fine, but in certain instances, other objects were so dimly lit that it became a bit hard to know what was interactive.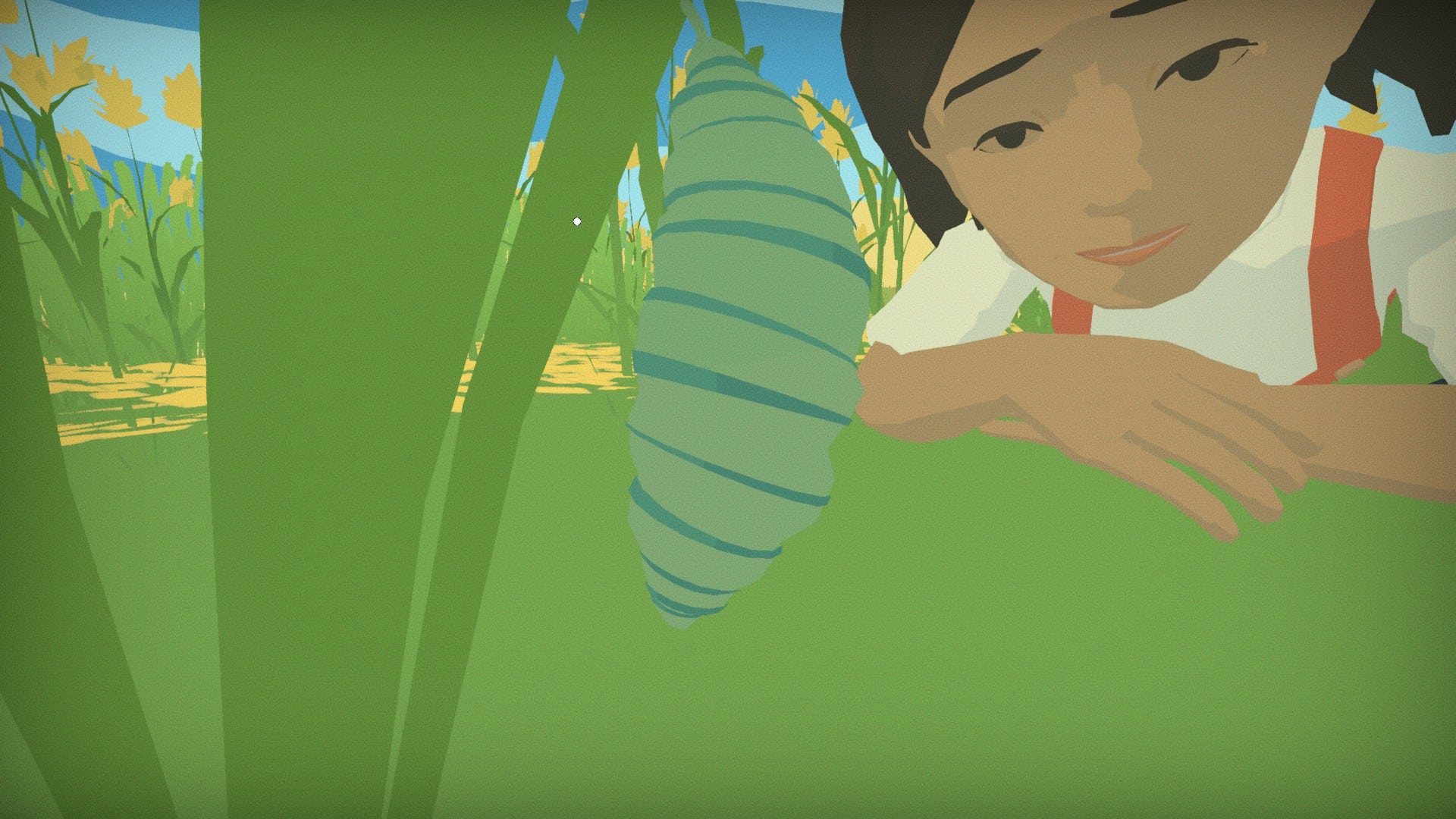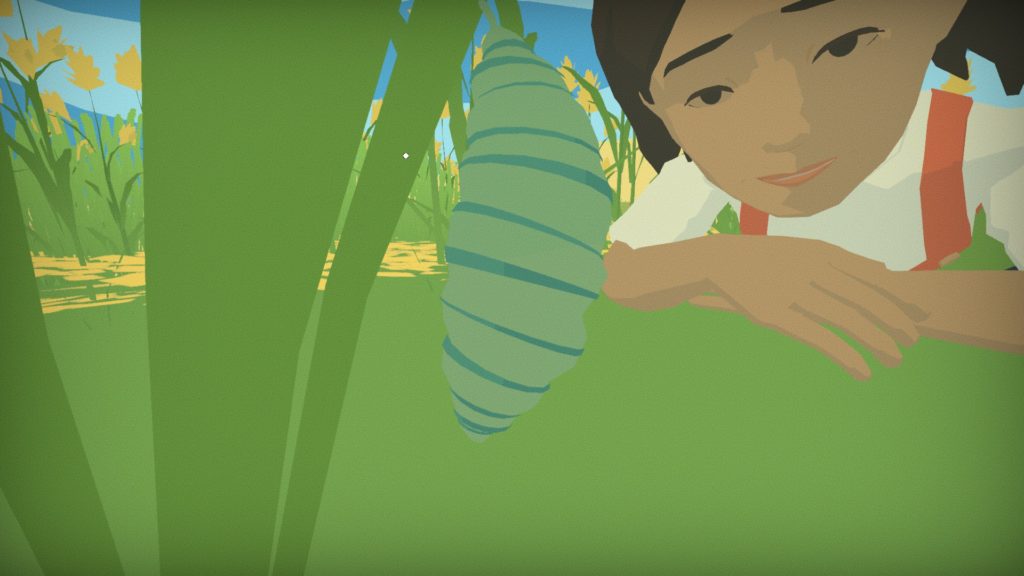 The camera felt wonky at times especially due to its rotating nature. Even though I was playing with a mouse, lining up some scenes posed some unnecessary challenge. For a game so focused on moving the plot, these moments of frustration didn't help the pacing.
It's mostly functional though, and I was only stuck a few times, but it's certainly the weaker aspect.
Presentation
Hindsight uses flat colors, and 3D models to create a variety of scenes. When everything is working, there are some incredible vistas, and transitions that stick with you and justify this style. However, it's a bit uneven at times, the flat coloring scheme can lead to some bland composition when there aren't many elements in a scene.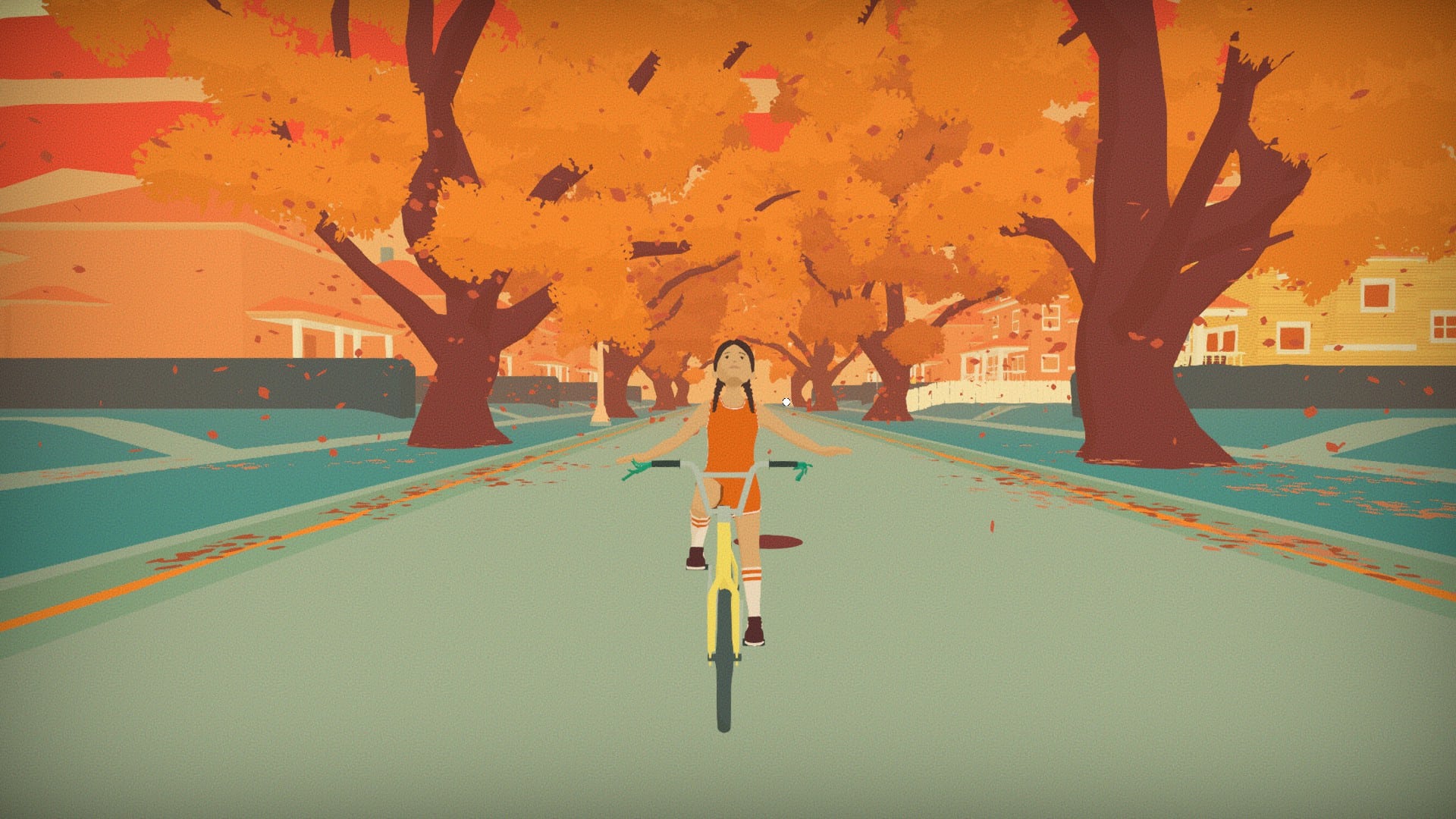 The narration is solid throughout and certainly doesn't feel stoic in important scenes. Somber and bittersweet music compliments the tone of the game and appropriately elevates in more emotional moments.
Verdict
Hindsight tells a deeply personal story and explores the relationship between a woman, and her mother with brutal honesty. Its strong storytelling is brought down by bland gameplay, and an uneven presentation, but largely feels well executed. It's certainly worth going through, and the level of self-reflection serves as one of the better narrative-driven games out there.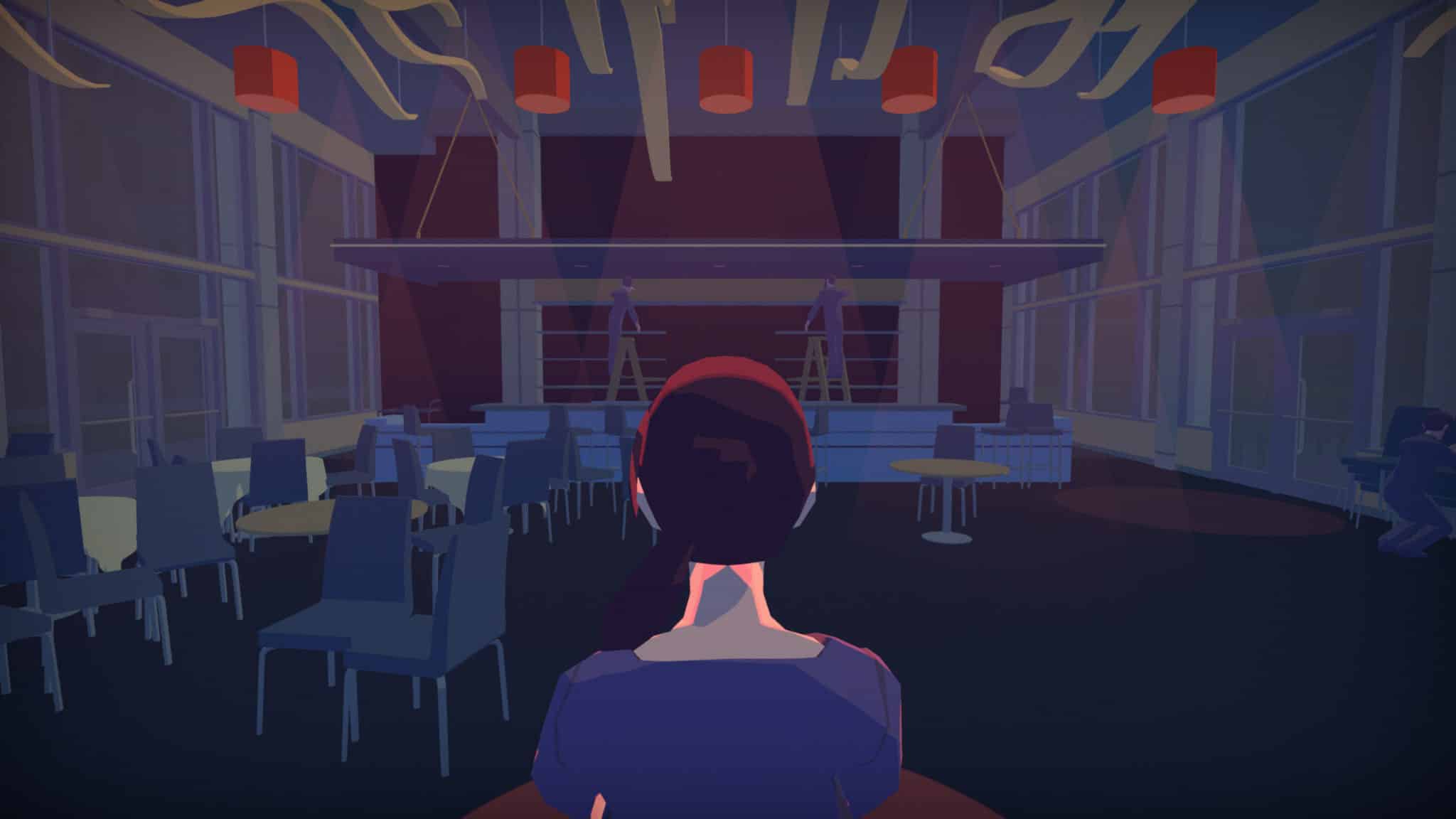 While you are here, make sure to check out our reviews for other Annapurna Interactive titles including A Memoir Blur, Solar Ash, and An Artful Escape.
Hindsight is coming to PC via Steam, Nintendo Switch, and iOS on 4th August 2022.
What did you think of our Hindsight Review? Share your thoughts in the comments below.
This review is based on the PC version of Hindsight. The key was provided by Annapurna Interactive