IO Interactive has just confirmed that Hitman 3 is releasing globally on January 20th, 2021 for the PS4, PS5, Xbox One, Xbox Series X, and PC. Buying the digital PS4 version of the game will net you the digital version of PS5 for free, and the Xbox version will be a part of Microsoft's smart delivery program, giving players the Xbox One and Series X version for free, regardless which version you buy.
Hitman 3 – makes everyone a winner
Hitman 3 is going to be the first entry on the next-generation of consoles and it brings the original two entries released on the current-generation with it.
In their latest blog post, IO outlines that the game is now available for pre-order, and whether you buy it on the PS4 or Xbox One, you'll automatically get a free upgrade to the next-generation version when it releases.
This is good for gamers because everyone is a winner.
Even if you don't plan on buying the PS5 or Xbox Series X on launch, you will still have a good trilogy of games waiting for you when you do decide to purchase a console.
In addition, IO Interactive has also introduced a deluxe edition of the game.
In addition, if you pre-order the game you get the Trinity Pack.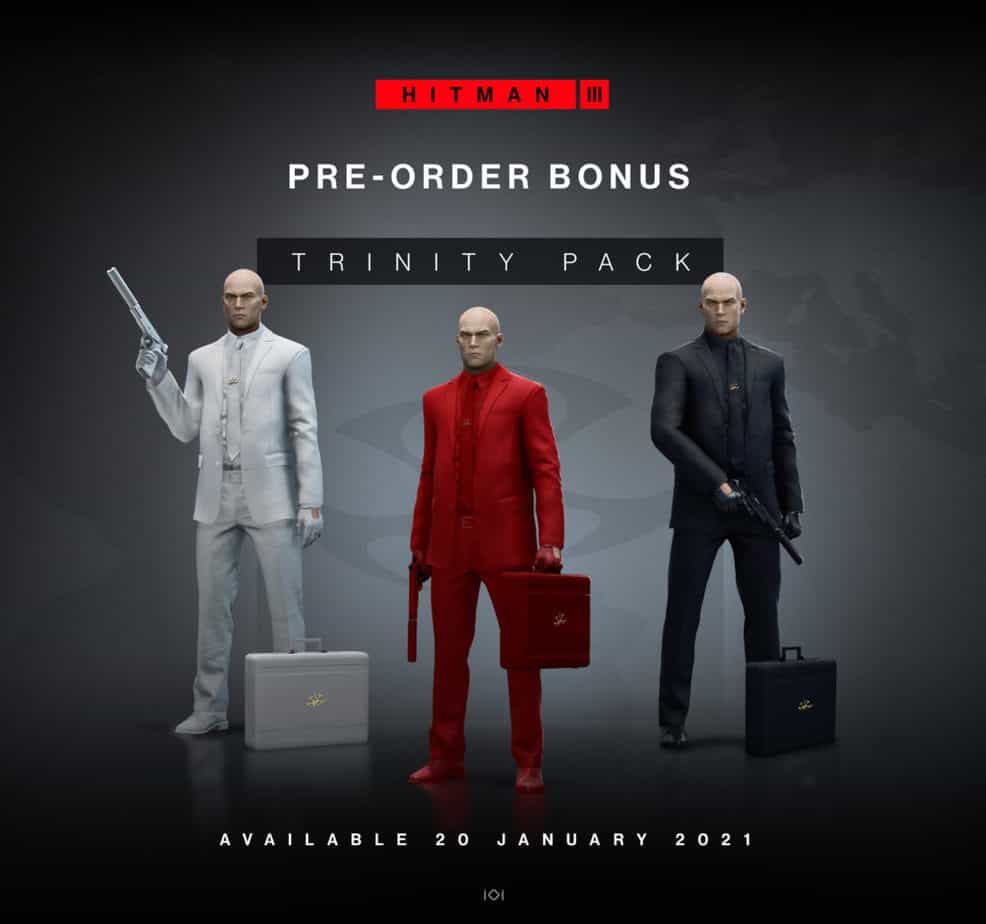 Lastly, a new location has been added to the world of Hitman 3.
We also know that Hitman 3 will be playable in PSVR, and this will include the original two versions of the game.
We aren't sure if the PSVR version will be available with the PS5, but we do know that the PSVR is compatible with the PS5.
Hitman 3 looks like the most promising and feature packed version of the game yet.
Fans all over the world are eagerly anticipating to play the game when it does launch, and it's also looking to make new fans along the way.
What are your thoughts on Hitman 3? Let us know in the comments section below.