Throughout Hogwarts, you will come across various doors that are locked behind some kind of puzzle. If you do not know how to solve this puzzle, it might seem like you have to come to these areas later. However, we will show you the Hogwarts Legacy puzzle door guide to make things easier.
You can unlock all of these doors by following this guide without any issues. We will show you the locations of them and exactly what you need. With that said, let's dive right in and get started.
Door Location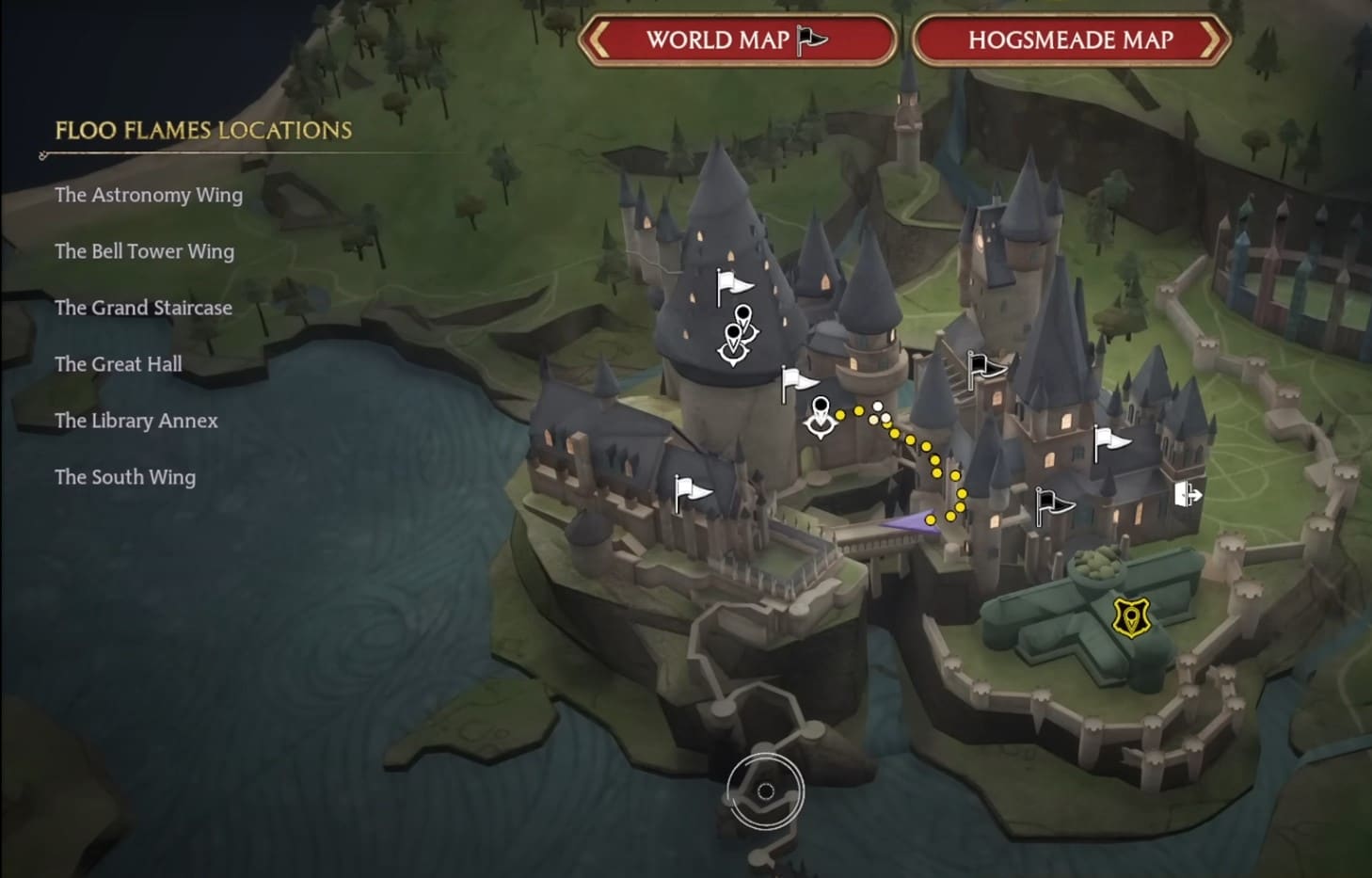 While there are tons of doors found all across Hogwarts, we will show you a few so that you can understand how this puzzle works. Since all of them have the same mechanics, if you understand how to unlock one door, you can unlock all of them.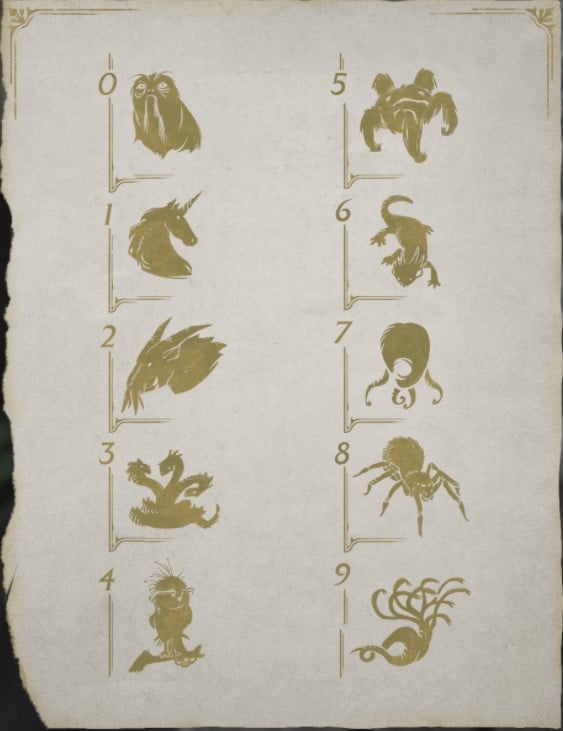 As seen in the image above, make your way to the first puzzle door found in the rafters of Hogwarts. Here, you will find a small paper that will show you the number value of each animal.
When you click "reveal" on a door, it will show a number and various animals in a circle. Whatever that number is, you need to add the relevant animal to add up to it. For example, if the number is 9 and there is a unicorn and hydra in the circles, you need to add the crab to make a total of 9.
Unlocking the Door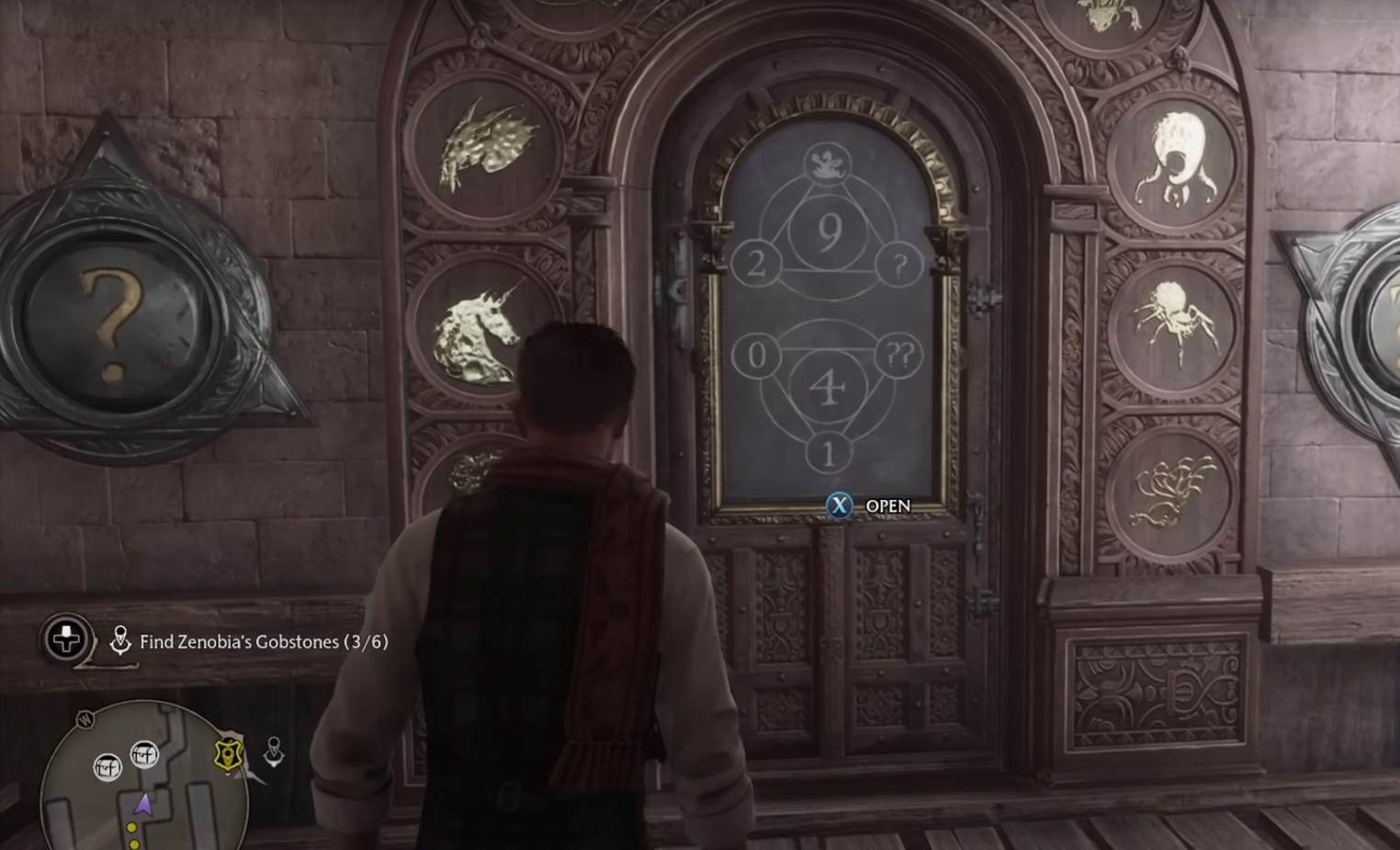 Since the first door has the numbers 9 and 4, you need to choose the animals that add up to these numbers. Roll the emblems at the side of the door to change the picture of the animals. For the number 9, you need to choose the owl, and for number 4, you need to select the hydra.
After opening the door, you can head inside to unlock a new area. Here, you can find various chests and even more doors. All of them work in a similar fashion so make sure that you check the paper to see which animal has what number.
Some of the doors won't have the answer triangles near them. So, make sure that you use Revelio to revel the nearby answer triangles.
Conclusion
That's everything you need to do to unlock the puzzle doors in Hogwarts Legacy. While the process is quite simple, it can be a bit confusing if you don't know what to look for. However, with this guide, you can unlock all the puzzle doors easily.
Did you manage to unlock all the puzzle doors? There's a lot more Hogwarts content on its way so make sure that you check it out as well!