Discord is a popular communication platform. Have you ever wondered, if downloading the app is free, How exactly does Discord make money?
Initially, Discord was created as a way for gamers to communicate while playing. Today, Discord is an extremely popular platform used by communities and friends to hang out and chill.
Discord is a unique platform because of features like creating servers, adding in different bots, the Discord overlay, and many other features that aren't available on other platforms. This is one of the reasons why Discord has more than 140 million active users every month.
Let's take a closer look at how Discord makes money even though it's completely free to download and use.
How Exactly Does Discord Make Money?
Even though Discord is a free app, it's still a business, and it needs to make some money. The company actually has a few different sources of revenue and earned an estimated $130 million in 2020.
Let's explore each revenue source and find out how Discord makes money.
Discord Nitro Subscription – The Main Way Discord Makes Money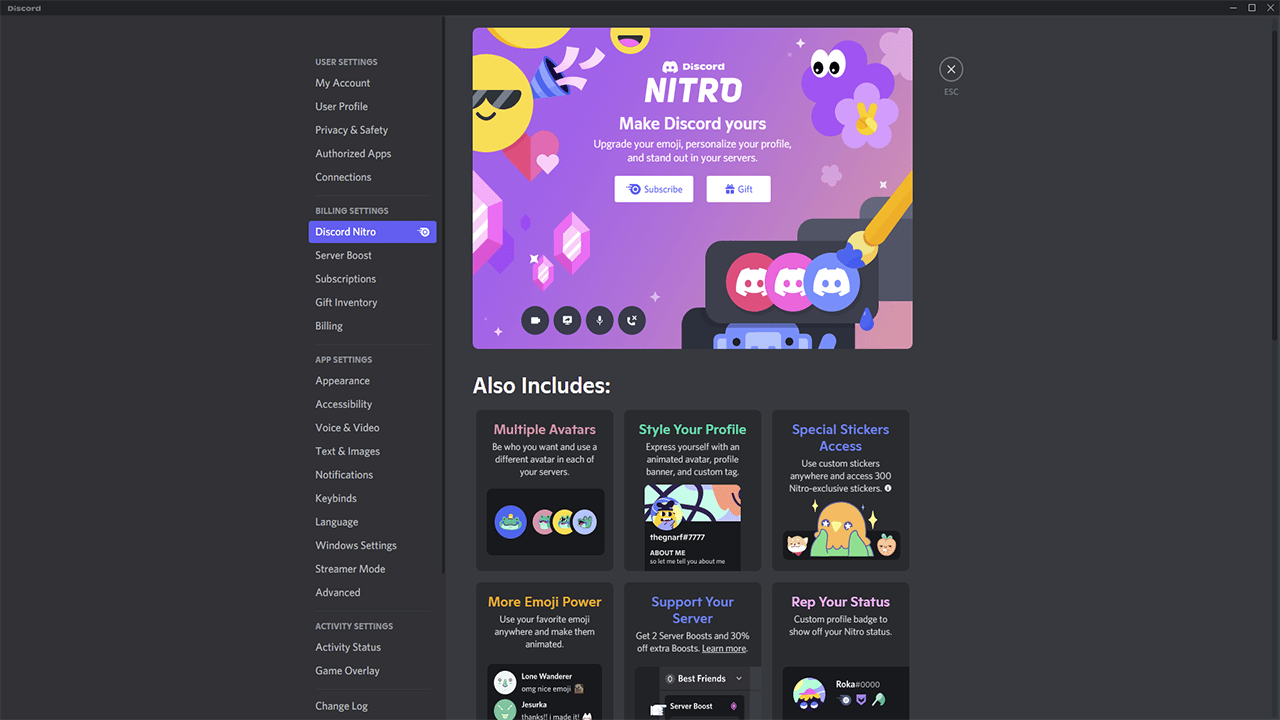 The core app is free to use, but it has some additional premium features. Features such as using animated Discord pfps, better stream and screen share qualities, and better emojis. All of these are only available if you subscribe to Discord Nitro.
Discord Nitro has two different versions. Nitro classic is a cheaper version of Nitro for only $4.99 a month or $49.99 annually. It's a lighter version of Nitro with some fewer perks compared to its more expensive version.
The enhanced version of Discord Nitro is available for $9.99 per month, or you could subscribe annually for only $99.99. It's estimated that in 2020 around 1 million users were subscribed to Discord Nitro.
Discord Nitro features include HD video streaming, increased upload size limit, over 300 nitro-exclusive stickers, multiple avatars, additional customization options for your profile, use emojis anywhere, among a few other features.
Additionally, you get a 30% discount when buying extra server boosts if you are subscribed to Discord Nitro. This brings us to the next way that Discord makes money, server boosts.
Server Boosts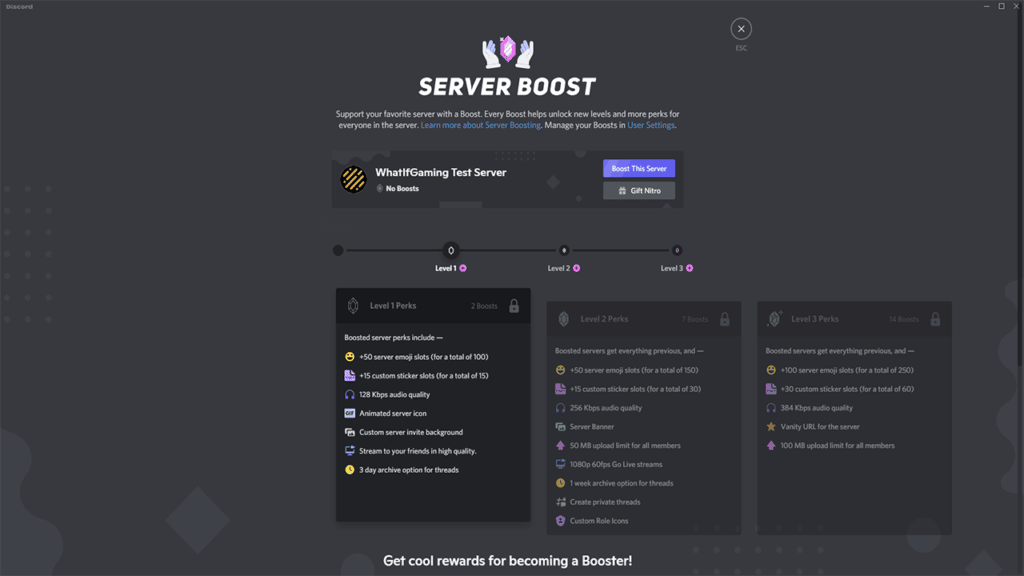 Server boosts are meant to improve and add extra features to servers. Creating servers, creating channels, adding Discord bots, inviting people to the server, and adding roles are free. However, there are a few features that can only be unlocked by users boosting the server.
You can buy server boosts for $4.99 per boost, and you can use it on any server you are a member of. If you are subscribed to Discord Nitro, you get 2 free boosts to use on any server you choose and a 30% discount for every additional server boost you buy.
On the other hand, if you are subscribed to Nitro Classic, you only get the 30% discount and don't get the free server boosts. You can also buy server boosts without subscribing to Discord Nitro at all.
Server Boost Levels
Each server gets additional perks depending on its server boost level. Here is the list of perks that each level gets you.
Level 1 – 2 server boosts
The level 1 server requires at least 2 server boosts. This unlocks a total of 100 usable server emojis, 128 KBps audio quality, animated server icon, custom server invite background, 15 new custom sticker slots, and better stream quality up to 720P 60FPS.
Boosting your server to level 1 is perfect for small servers and groups of friends who want a bit more out of their server.
Level 2 – 7 server boosts
To achieve the level 2 server, you need at least 7 boosts. This adds another 50 emoji slots, 256 Kbps audio quality, a server banner, 50MB upload limit, 15 additional custom sticker slots, the ability to create private threads, and stream quality up to 1080P 60FPS.
Server level 2 is perfect for small groups of friends.
Level 3 – 14 server boosts
Finally, we have the level 3 server, which requires 14 server boosts. This unlocks another 100 emoji slots for a total of 250, 384 Kbps audio quality, 100 MB upload limit, a vanity URL, and 30 more custom sticker slots for a total of 60.
Server level 3 is perfect for huge communities and groups.
Additionally, you get an evolving badge when you boost a server. As long as you continue to boost a server, the badge will evolve after reaching certain milestones. Everyone on the server can see the badge and will know that you support the server.
Game Sales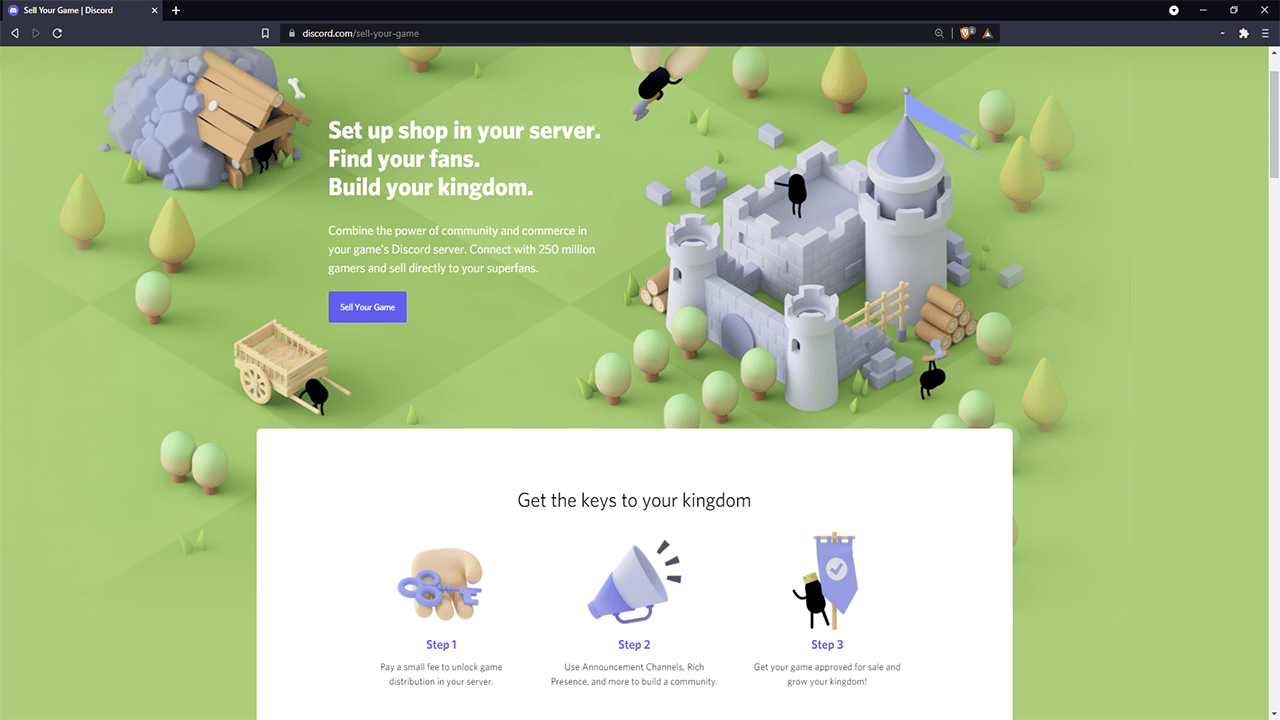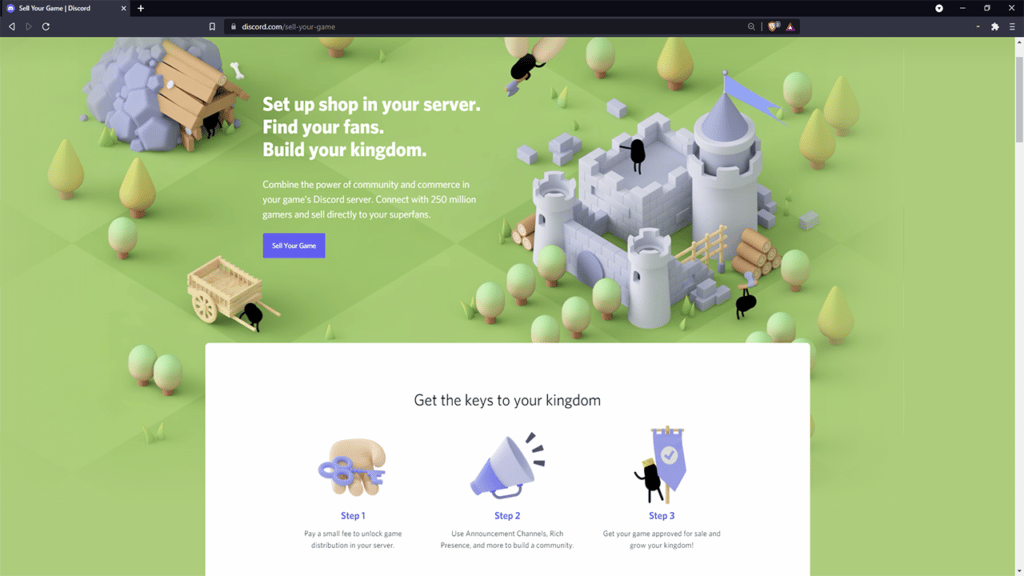 Did you know that Discord used to distribute games? Back in 2018, Discord launched an online video game distribution platform similar to Steam. Their store offers exclusive games to their users, such as Into the Breach and Dead Cells.
Unfortunately, it didn't gain much popularity and didn't meet Discord's expectations for the store. They decided to scrap the store a year after launch and switch to a new idea that involves partnering with game developers instead.
This new model allowed developers to sell games exclusively on their servers. Developers need to get their servers verified before starting out. Next, Discord will promote the game and server on the platform and give the developers some pretty great exposure.
The developers can connect to the over 250 million Discord gamers and sell directly to their superfans. They also get access to the developer portal to create teams, create applications, and better manage their games and servers.
Developers also get daily metrics that show how the game is doing and where the players are coming from. This includes metrics such as revenue, impressions, and conversion rate, among other things.
In exchange, Discord gets a 10% cut for every game that gets sold. For example, Into The Breach is priced at $14.99, Discord gets $1.49 for each person that buys the game. This is another way how Discord makes money.
Discord is a pretty big company and is valued at around $7 billion in 2021. They make a pretty hefty income, even though Discord can be used for free.
Those were all the ways that Discord makes money. If you know that Discord has another source of income, feel free to leave a comment below.