Kena: Bridge of Spirits is an action-adventure game from the studio Ember Lab. It is out now on PC via Epic Games Store, PS4, and PS5. The game has been met with very positive critical reception, and currently has a Metacritic score of 82. Many reviewers have described it as a game similar to PS2 titles, but with the polish and visuals of modern consoles. If you want to adjust the Kena Bridge of Spirits FOV, in the PC version, here is how you can do that.
Steam users will have to wait for a year though (most probably), as Kena: Bridge of Spirits is a timed exclusive on the Epic Games Store. The actual duration hasn't been disclosed yet, but going by their previous deals, it's most likely a year.
Adjust the Kena Bridge of Spirits FOV
At the moment, the game doesn't allow you to adjust the FOV through in-game settings. To do this, you will need to access the developer's console. To do this, follow the steps below.
For this to work, you will need the Unreal Universal Unlocker from the following link
Now, extract the zip file using compression software like 7zip or Winrar
Launch Kena: Bridge of Spirits
Now that you are in-game, Alt+Tab to get back to your desktop
Launch UuuClient.exe that you extracted earlier
In the General tab, click on Select, as shown below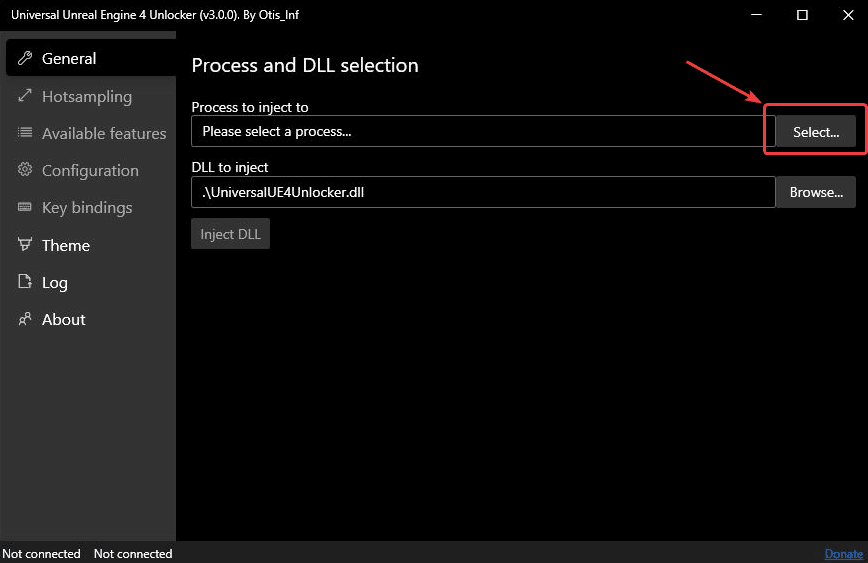 Here, select the Kena: Bridge of Spirits process, and then press Inject DLL
Alt+Tab back into Kena: Bridge of Spirits, and press the ~ key on your keyboard (It is the left-most key, right before 1)
This will open the console, where you can enter different commands
To adjust the FOV, simply type FOV followed by the value you desire. As an example, here is what you will have to type if you want the FOV set at 90
FOV 90
To reset the FOV value, simply type in just FOV, and press enter
Now, keep in mind, to make sure this works, you will have to launch UUU every time. This is the only way to adjust FOV for now, and we hope developers add an option to do so without having to download additional software.
While you are here, make sure you check out our other guides for Kena, like adjusting the camera sensitivity, or how you can get rid of the black bars on ultrawide setups.
We hope this guide was helpful, and you were able to adjust the Kena Bridge of Spirits FOV on PC. If you have any questions, feel free to ask them in the comments below.