Ads are a core part of any free-streaming service. Everyone has to make money in some way, right? But the annoying part of Twitch is that you have no way to skip ads. You can buy Twitch subs, but it only lets you skip ads on the specific channel that you have a sub for.
Other services offer subscriptions to remove ads such as Spotify Premium and YouTube Premium. But, on Twitch, there's no such option. There's no legit workaround like a Twitch bot or something to fix the problem. This is a major inconvenience since Twitch gives you an ad every time you open a stream, and as you're watching, there is an ad played frequently based on the streamer's channel settings.
So, if you're looking for ways to work around Twitch's Ads, here are a few ways to do just that.
Using an Ad Blocker for Twitch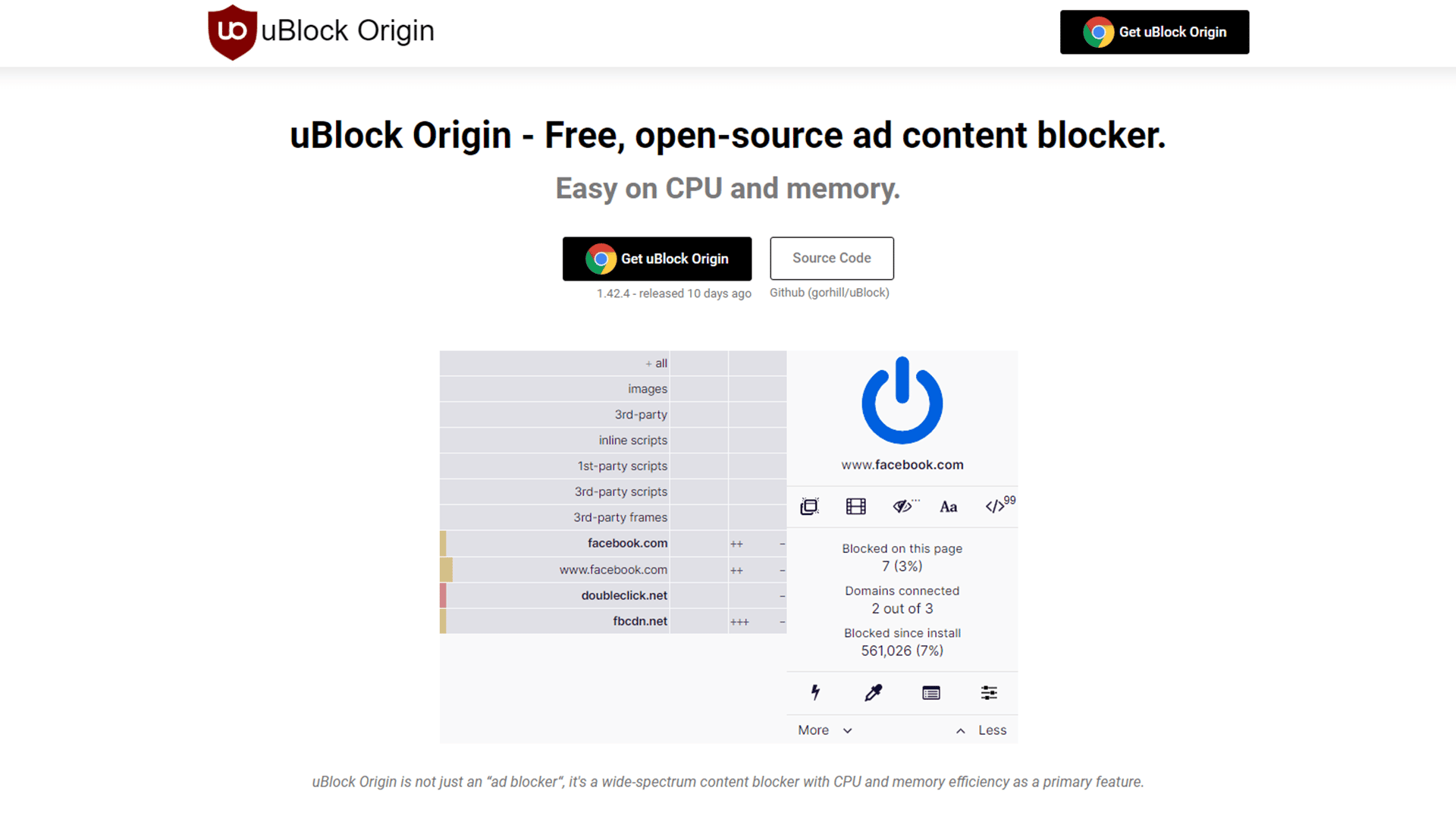 Twitch's ads work differently as compared to other streaming services like YouTube. YouTube has a separate video module for ads which makes it easier for adblockers to effectively remove them from your end.
However, Twitch's ads are played directly into the streamer's video feed, almost like an overlay to their actual streams. Because of this, not every ad blocker is able to get rid of the ads.
You can use something like uBlock Origin to get rid of Twitch ads. It is important to note that you won't be able to directly install and use it from the get-go. Twitch is smart, and they've been using ways to reduce the effectiveness of these ad blockers.
Simultaneously, the community for these blockers is smart, too, and they've been formulating a lot of ways to bypass the security features put in place by Twitch.
Using a VPN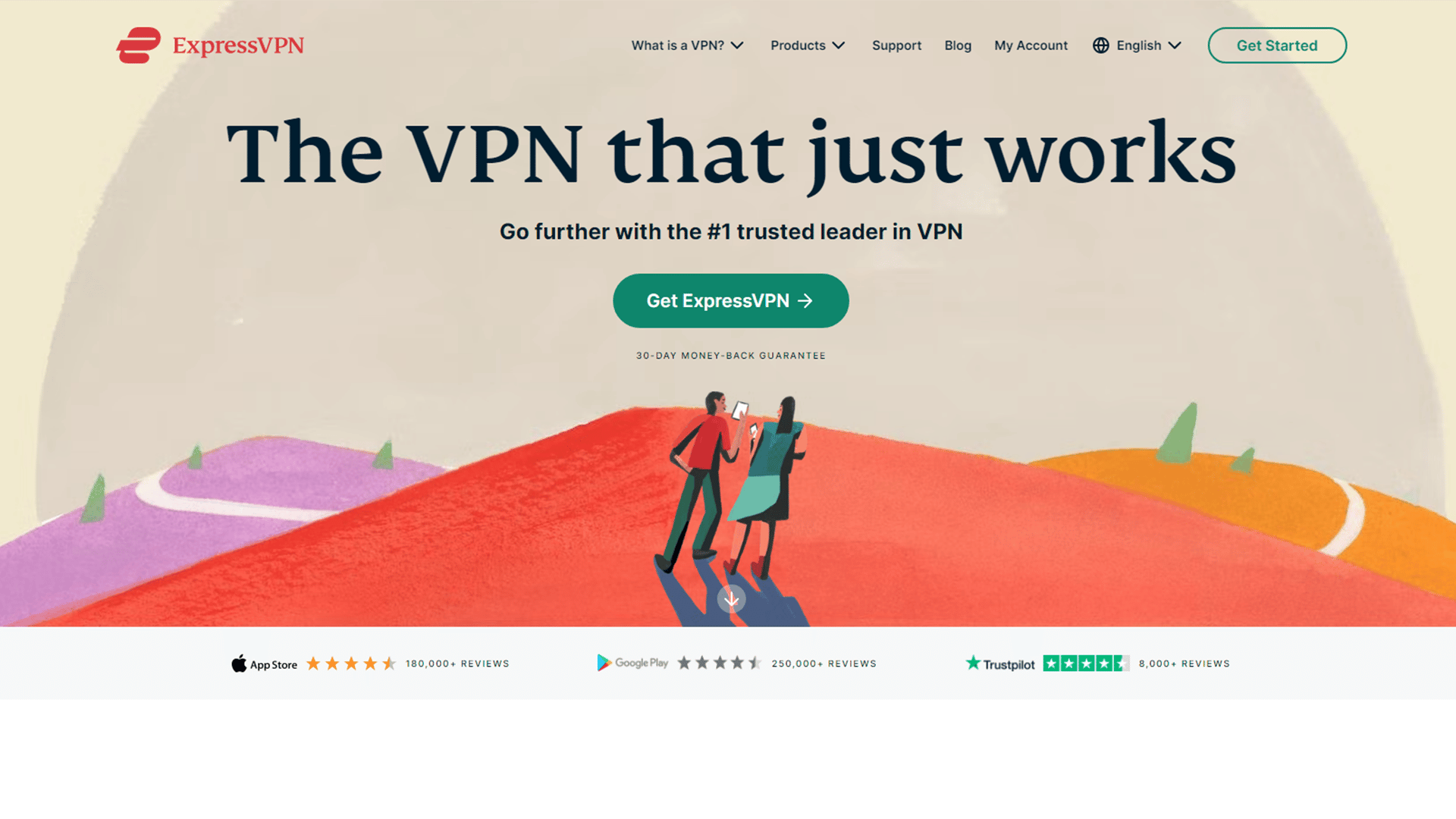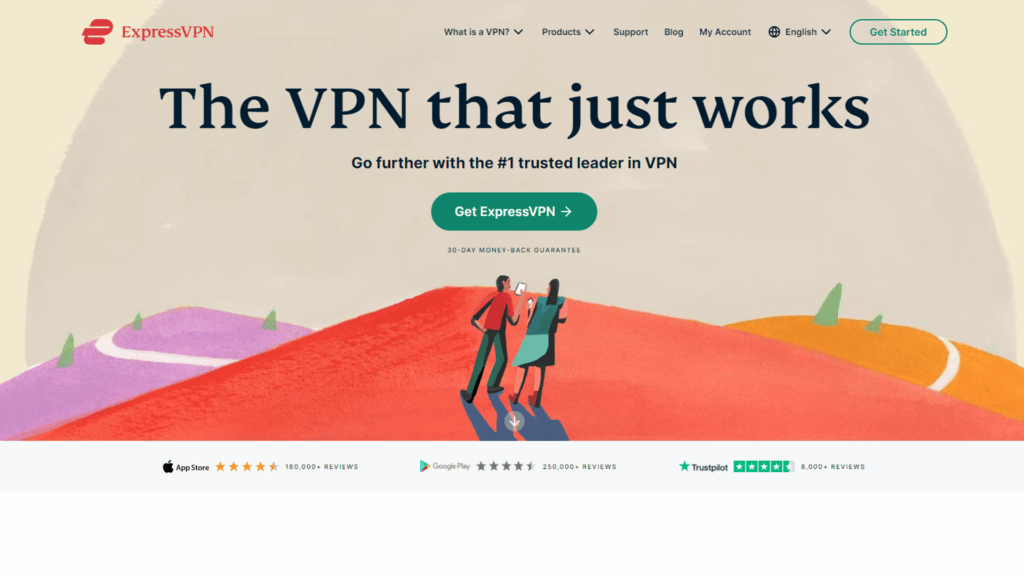 A VPN is also a great way to work around Twitch's obnoxious number of ads. VPNs, or Virtual Private Networks, allow you to switch your location virtually to the location of the server you're connecting to. This modifies your IP address in a way that lets Twitch think that you're in a different country instead of the country you're actually in.
The thing about Twitch ads is that the policies vary based on the geographical location of the viewers. For instance, in a country like Poland, Twitch does not run any ads. In countries like Pakistan, Twitch doesn't have advertisers that would cater to the audiences there. So, if you connect to such countries, you'll conveniently be able to bypass all Twitch ads without any tech-savvy solution.
However, there are some pros and cons to using VPNs. First off, if you need a decent streaming experience, you will most likely need to invest in a VPN, which can be a pretty costly ordeal. Furthermore, if you don't have good, high-bandwidth internet, you might notice a lot of stuttering during streaming. This can ruin the experience even more than ads, so this method is not a solution for everyone.
ExpressVPN and NordVPN are two great options to use for Twitch. However, both are premium VPNs and will cost.
Using Twitchls and Multistre.am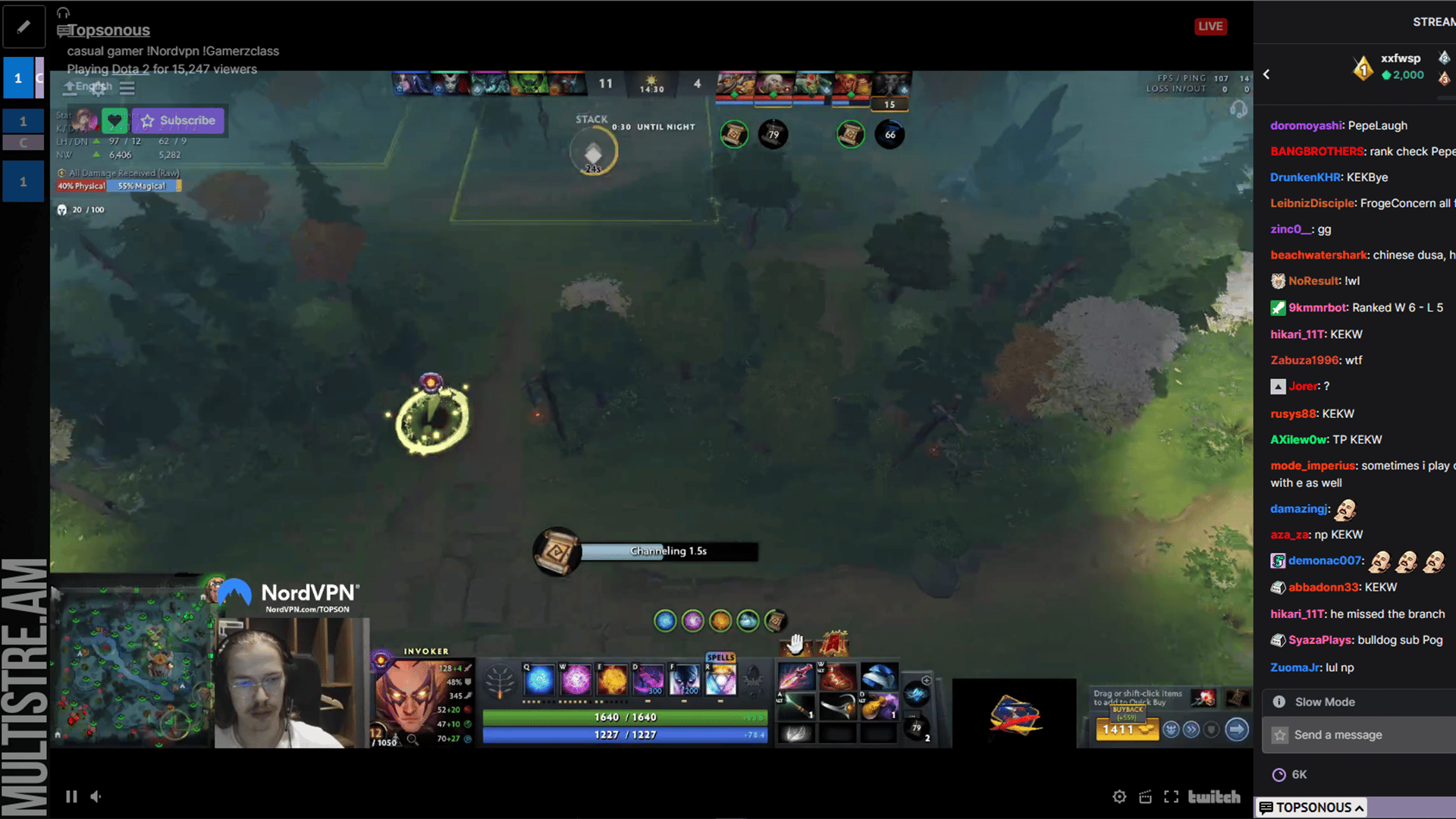 There are platforms out there that are using the content from Twitch and streaming it directly to a third-party website. Websites like Twitchls and Multistre.am are fully capable of blocking all sorts of ads on Twitch. However, there are some restrictions that you're going to have to buckle up and bear.
Firstly, both platforms completely restrict you from accessing channel points and Twitch drops. As far as Multistre.am is concerned, it also restricts you from accessing the streamer's chat. Twitchls is a little better in this regard since it allows users to log in with their Twitch IDs and access chat.
Using Twitchls is extremely convenient. If you're looking to watch xQc, one of the biggest streamers on Twitch, you just have to do one simple step. His usual Twitch URL is twitch.tv/xqcow. To access his stream through Twitchls, you only need to switch the '.tv' from the URL to ls.com, and you're good to go.
To use Multistre.am, you need to go on their website, search the Twitch channel name, and you're good to go.
Using Ad Block Proxies (Not Recommended)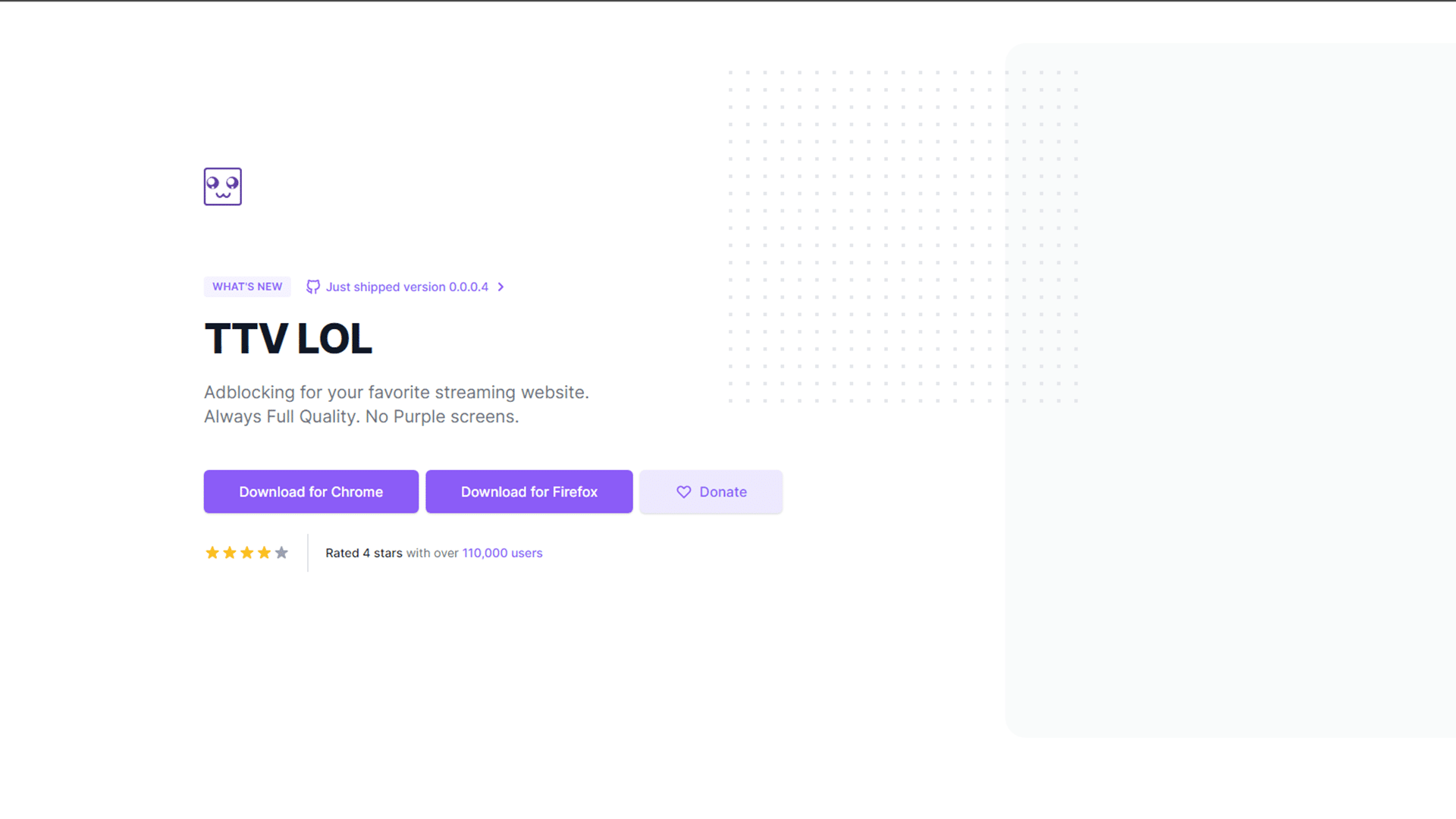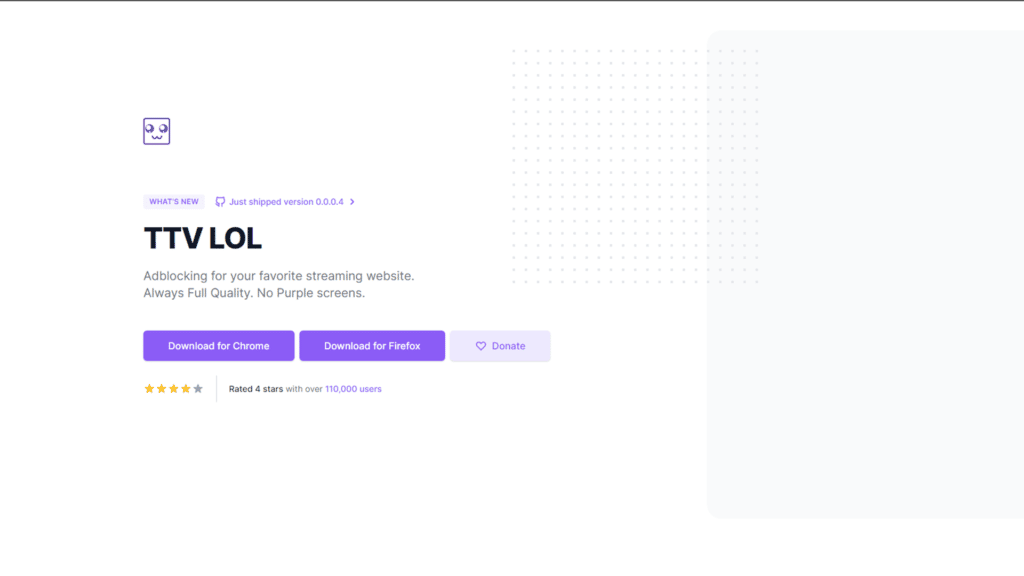 A proxy works similarly to a VPN. It acts as a middleman between you and the website you connect to and allows you to spoof your IP before reaching Twitch. However, there are some serious privacy concerns while working with ad block proxies. Firstly, popular Twitch proxies like TTV LOL and Purple Ads Blocker have very shady privacy policies where they simply say that the user is responsible for any and all data breaches that take place.
Furthermore, if you ignore the privacy concerns completely, their usability is mediocre at best. You cannot pick your server location with ad block proxies as you can with VPNs. There's a good chance that they might reroute you to a distant server that can end up impacting your experience.
Twitch Ad Blocker FAQs
What is the Best Ad Blocker to Use for Twitch?
Every ad blocker for Twitch comes with its own set of pros and cons. However, if we had to recommend one, we'd definitely go with uBlock Origin. Twitch has sort of declared war on uBlock Origin, but the devs are constantly making attempts to help it remain as the best workaround for Twitch ads.
Will Blocking Ads Get My Twitch Account Banned?
No, Twitch is not banning accounts for using the methods we've mentioned above. Most of them are completely safe for your Twitch account. However, as far as Twitch proxies are concerned, we would not recommend using them. They will not get your account banned, but your Twitch credentials might end up getting stolen.
Can You Block Twitch Ads on Mobile?
No, you cannot. Both iOS and Android devices have security systems in place that prevent the usage of ad-blocking tools. So, there's no way to block ads on mobile without jailbreaking/rooting your smartphone.
Final Thoughts
Twitch ads are extremely annoying. The frequency of these ads is absurd and will completely ruin your experience. So, if you're looking to relax with some Twitch after a long day at work and don't want to be bothered by ads, any of the four methods mentioned above will fix the problem at hand.