Paul Walker's Skyline GT-R R34 from the blockbuster movie 2 Fast 2 Furious is one of the most iconic cars in the history of cinema. If you're a fast & furious fan, you'll be pleased to hear that you can create Paul Walker's iconic car in GTA Online. So, we're going to show you exactly how you can create your very own Skyline GT-R R34.
Without further ado, it's time to hit Los Santos Customs!
The Elegy Retro Custom and Modifications
Total Cost: $1,311,933
To begin, you need to purchase the Annis Elegy RH8 from Legendary Motorsports for $95,000, then head to Benny's Motor Works and upgrade it to the Elegy Retro Custom for $904,000, you can customize this vehicle at the same place, so no need to travel from location to location for this one.
To successfully create the Skyline, you'll have to purchase these upgrades and customize accordingly:
Exterior and Paint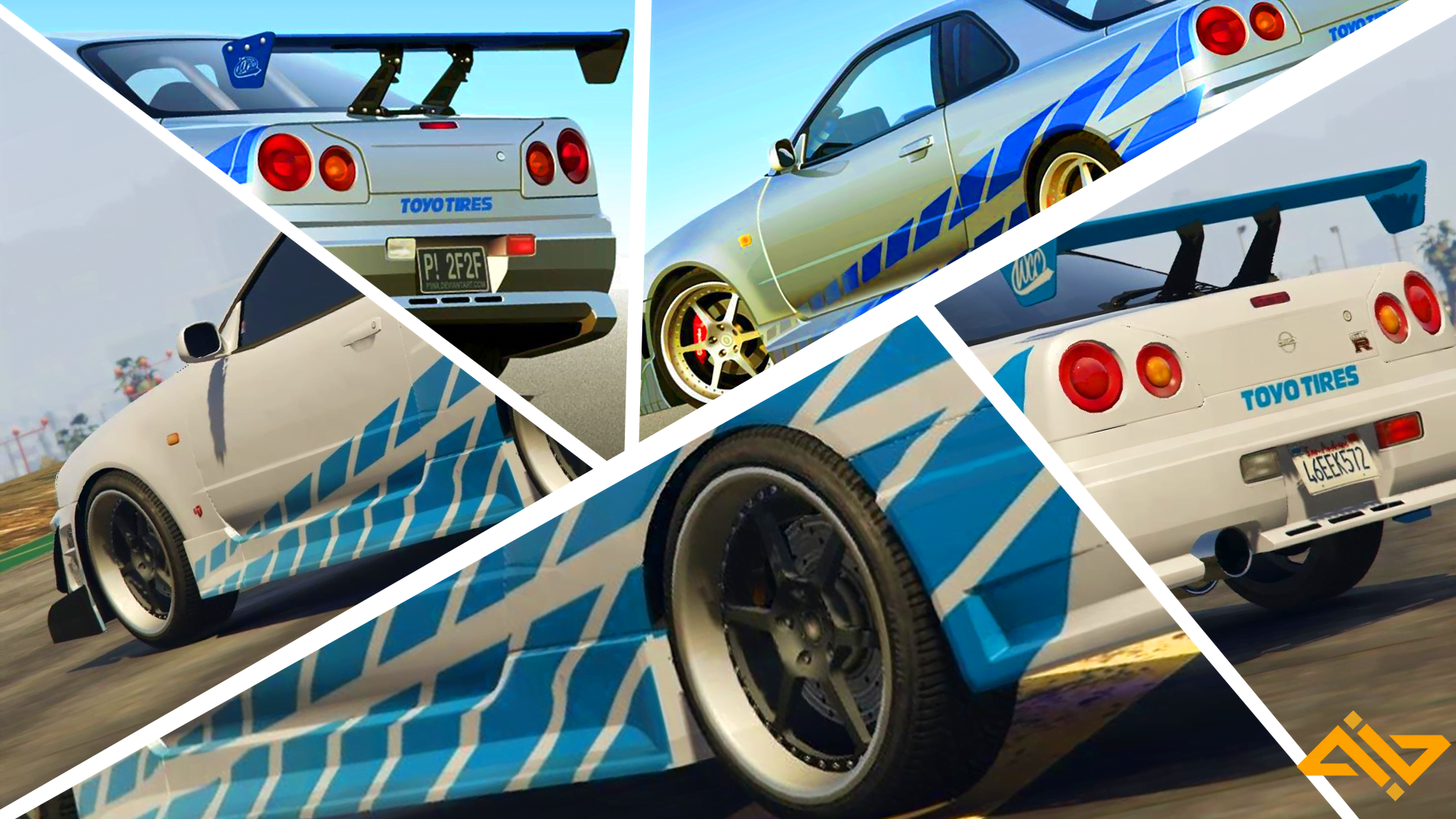 Respray:
Primary Color: Pearlescent Bluish Silver – $3,200
Secondary Color: Metallic Bluish Silver – $670
Livery and Lights:
Midnight Racer Livery – $34,200
Headlights: Xenon Lights – $7,500
Neon Layout: Front, Back, and Sides – $30,000
Neon Color: Blue – $6,150
Interior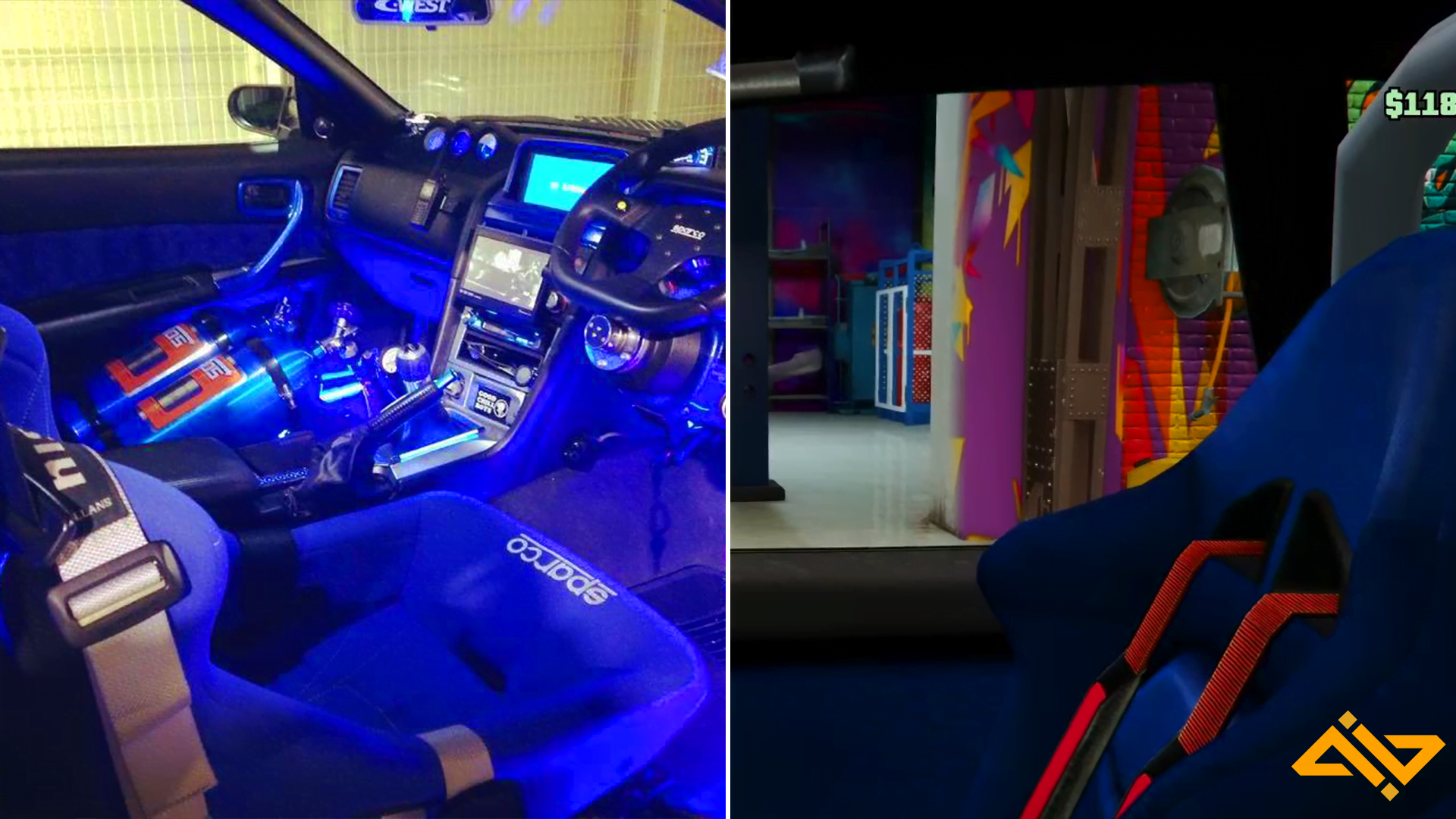 Trim Design and Color: Sunstrip in Ultra Blue – $10,460
Dash: Carbon Dash – $36,600
Dials: Pod Tacho and Dash Gauges – $22,000
Doors: Stock
Seats: Carbon Track Seats – $18,565
Steering Wheels: Formula Clubman – $18,450
Lights: Diamond Blue – $4,325
Roll Cage: Padded Full Roll Cage – $3,600
Mechanics and Cosmetics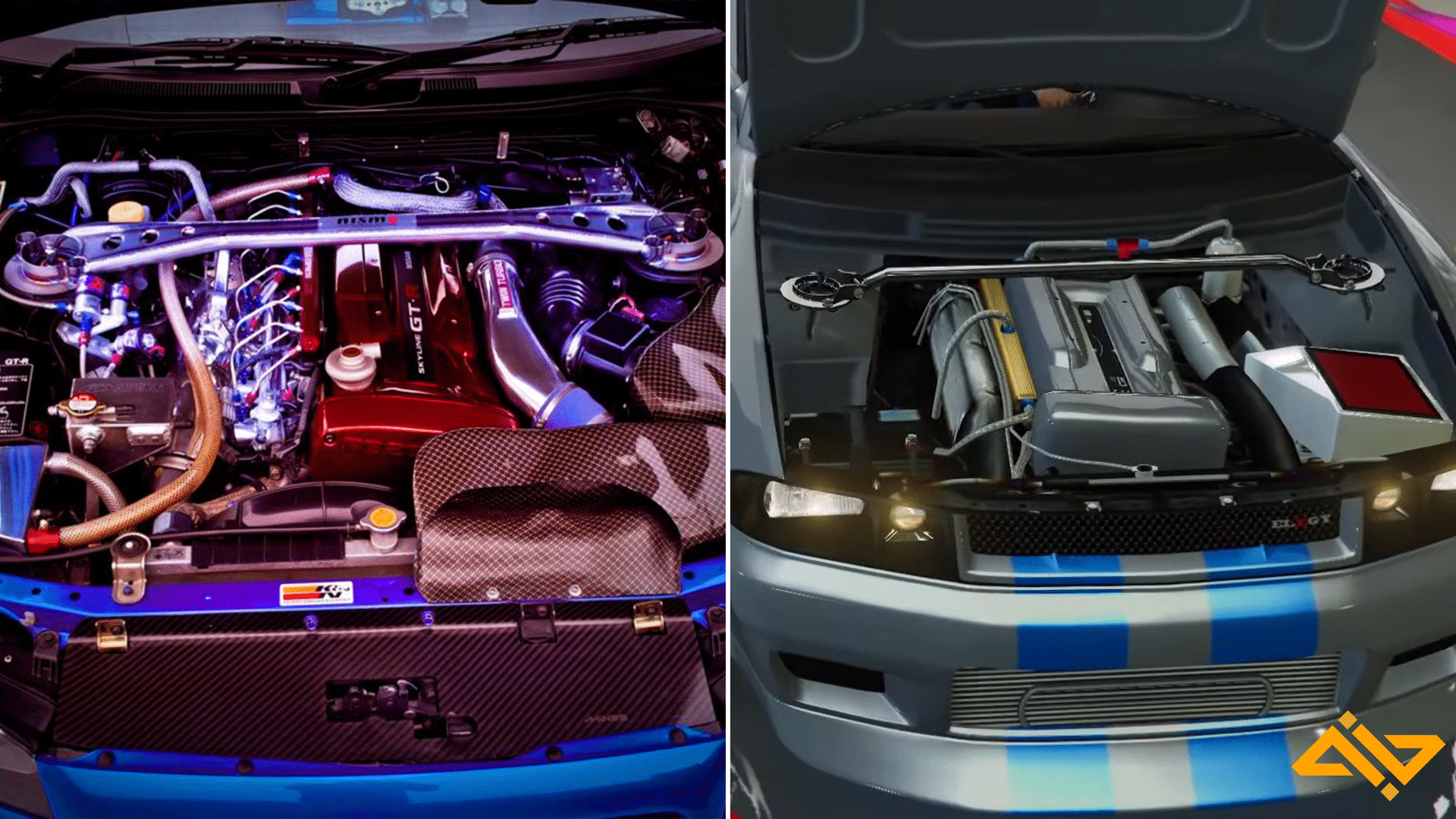 Horn and Plates:
Cop Horn or personal choice – $3,000
Plate holder: Remove Front Plate – $5,280
Roof, Skirts, and Spoilers:
Roof Accessories: Roof Vent – $6,240
Roof: Roof Spoiler – $700
Drift Skirts – $14,000
Spoiler: Extreme Downforce BGW – $20,500
Bumpers, Chassis, Engine, and Exhausts:
Front Bumper: Painted Extended Splitter – $11,700
Bumper Meshes: Debadged Grille – $11,040
Rear Bumpers: Stock
Intercooler: Logo Monster intercooler – $12,000
Headlight Trim – Stock
Doors: Painted Wind Deflectors – $6,080
Fenders: Wide Angular Rear Fenders – $1,700
Engine Block: Carbon Valve Cover – $47,500
Cam Cover: Blue Exposed Vernier Pulleys – $27,470
Strut Brace: Lightened Racing Strut – $24,674
Titanium Tuner Exhaust – $10,500
Grilles, Hoods, and Wheels:
Grilles: Secondary Grille Surround – $750
Hood Accessory: Painted Hood Lip – $4,640
Hood: Raised Extreme Hood – $11,600
Wheel Type – Chrome Rims – $4,850
After upgrading your vehicle and customizing it according to our guide, your total cost will be $1,406,933, which is pretty damn cheap to drive one of the most iconic cars in the world.