Star Wars Jedi: Survivor introduces something new yet familiar to the sequel that was also in the original – stances. Where the original game had two stances, Survivor lets you leverage five different stances and you unlock them as you progress through the story. Unfortunately, you can only have two stances active in your playthrough and can not change across all five, like in Devil May Cry.
How To Change Stances
While you change stances by pressing left and right on the D-pad on the Xbox Series/PS5, we are going to walk you through how to change the stances you want to play with. As you can only have two active stances equipped at a time, here is how you can equip the stances.
Unlike Lightsabers and BD-1, you can experiment with Stances at meditation points. You can also do it at a workbench if one is closer to you, but both locations allow you to change your stance preference.
Meditation points are places where you can replenish your health, add to the skill tree and more, but you can also use these to fast travel and change your stances should you feel taking a different approach to your current mission. With the addition of a blaster in the game, you will want to experiment with stances now and then.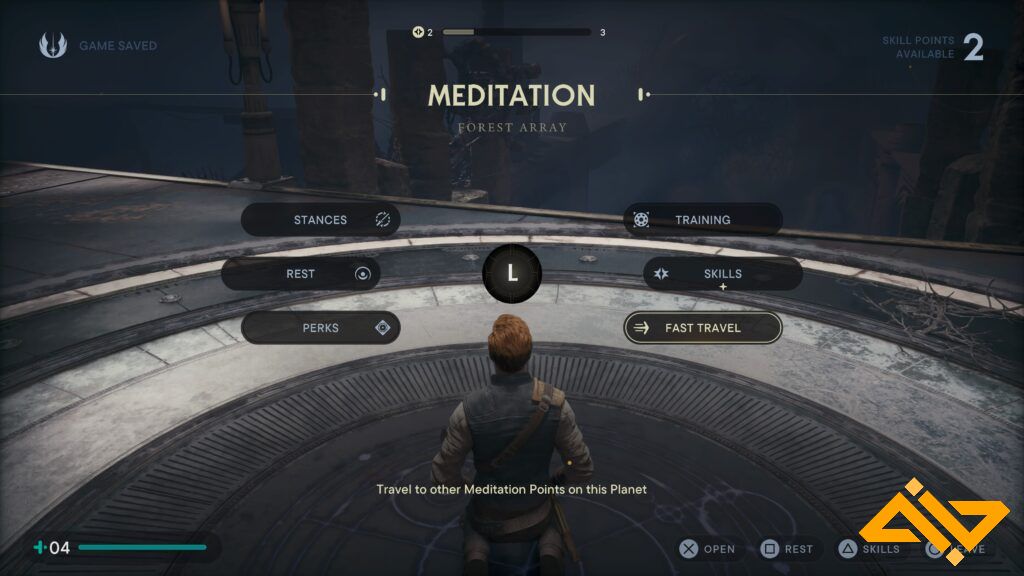 When you are at the workbench or meditation point, just choose Stances and from there, you can freely choose the stance that best fits your play style. Keep in mind, you won't start the game off with all five, you will unlock them as you progress.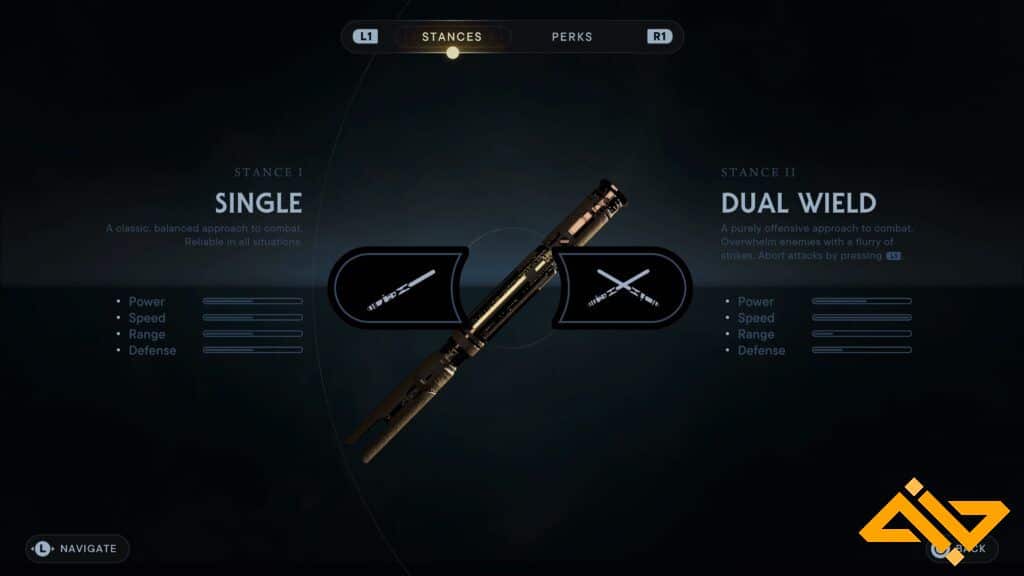 Choose the stance you wish to change and replace it accordingly.