Like in other The Sims games, traits can help shape the personality of your characters. While creating your Sim, you will have to choose their traits or randomize them. However, once you leave the character creator, you cannot alter them.
If you want to learn how to change traits in The Sims 4, you've come to the right place. With that said, let's dive right in and get started.
How to Change Traits
Unfortunately, there is only one way to change your character's traits once you leave the CAS menu. For that, you must collect at least 5000 Satisfaction Points. These points are earned by completing activities that your sim enjoys.
The more you play the game, the more points you'll accumulate. Chances are that you will already have enough points without even realizing it. Once you have enough points, go to the Aspiration tab (press G on PC) and open the Rewards Store.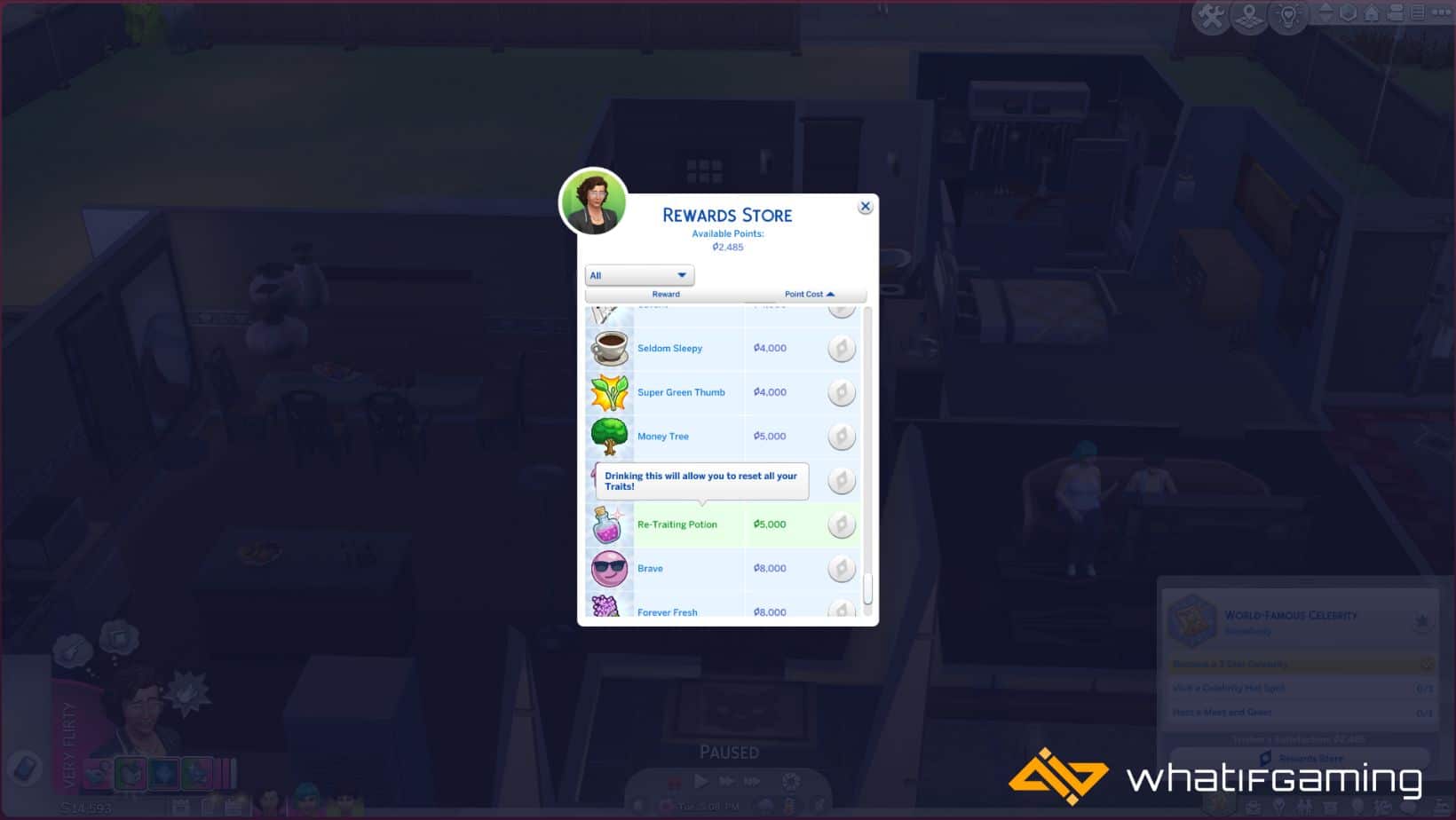 From there, scroll down until you find the Re-Traiting Potion. Spend 5000 Satisfaction Points to redeem it and have your sim drink it. This will open the CAS menu where you will be able to change all the traits of your sims.
Use Cheats to Change Traits
If you are having issues collecting 5000 Satisfaction Points to change trait in Sims 4 or just want to make the process quicker, you can use cheats to speed things along (don't worry, we don't judge). To use cheats, you need to open the cheat prompt by pressing:
PC: Ctrl + Shift + C
Mac: Cmd + Shift + C
PlayStation: R1+ R2+ L1 + L2
Xbox: RB + RT + LB + LT
Now, type in "testingCheats true" to enable cheats. You will get a message saying that you enabled cheats after typing it.
Once the cheats are enabled, you will have to type in "cas.fulleditmode" and press enter. After that, you can click on your sim while holding Shift and choose 'Edit in CAS'. This method is the same if you want to change your work outfit as well.
On consoles, you'll have to press R1/RB, R2/RT, L1/LB, and L2/LT at the same time.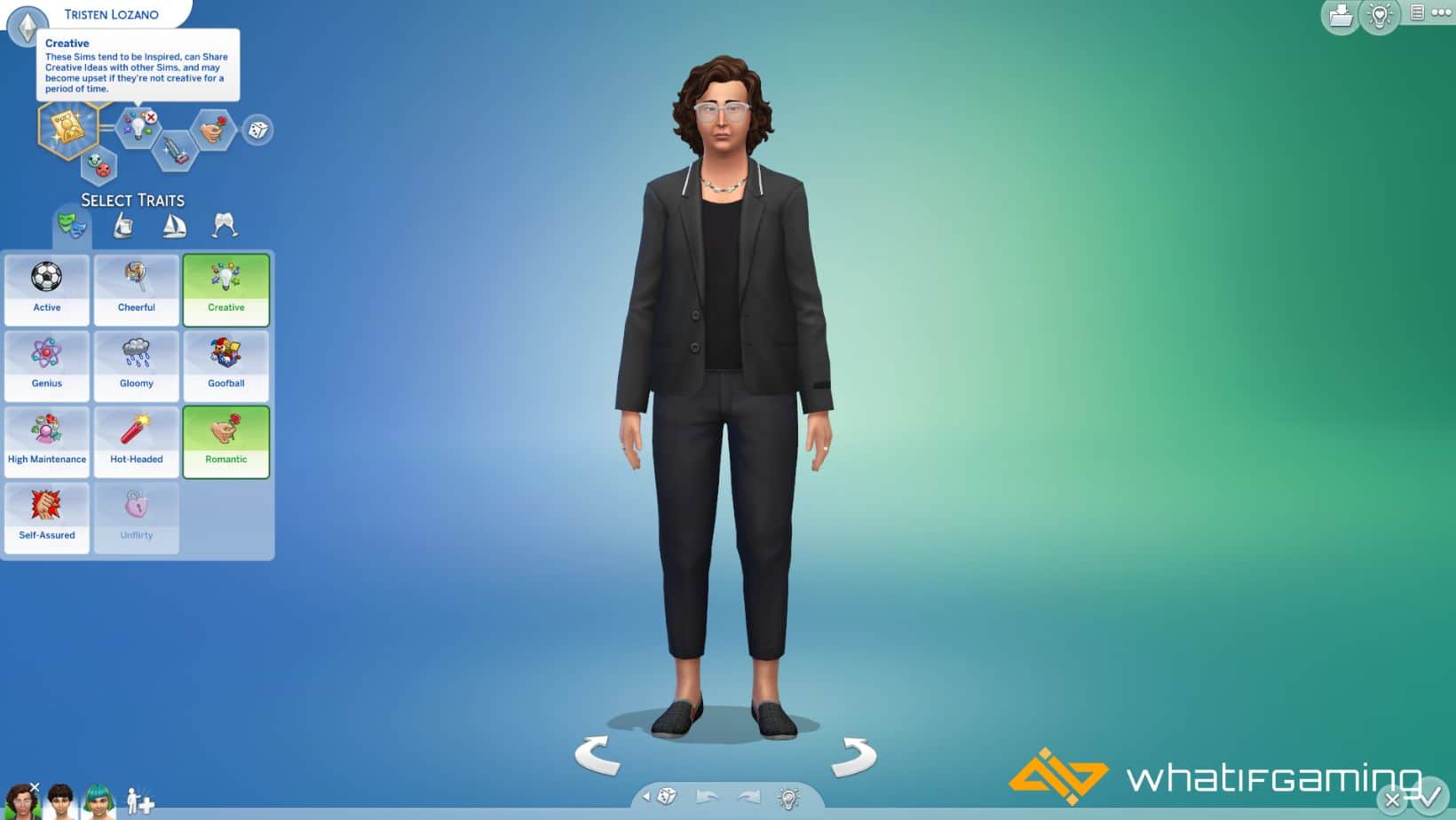 Doing so opens the CAS menu, where you can freely alter the traits of your sims.
Alternatively, you can also use "sims.give_satisfaction_points x" to gain as many Satisfaction Points as you want. Replace the 'x' with a number (for example, 5000) and press enter. This will give you the required Satisfaction Points, and you can easily purchase the potion.
Conclusion
And there you have it; that's everything you need to know about how to change Sim traits. Once you have enough Satisfaction Points, you can get the Re-Traiting Potion to change all the traits of your sim.
Did you manage to collect the required points for the potion? Which traits are your favorite? Let us know your thoughts in the comments below!