Valorant is a game filled with tons of colorful and eye-watering weapon skins. Buying that first Vandal skin is a satisfying feeling like no other. Your aim feels crispy, your confidence is off the charts, and you can't stop pressing inspect in-game. However, the money you've spent on Valorant can quickly pile up after buying a few skins.
We're all curious to see how much money you've spent on Valorant. Here's how you can check it.
How to Check Your Valorant Purchase History
It can be hard to keep track of how much you've spent on Valorant because of their own Valorant Points currency. Fortunately, Riot has an available Valorant purchase history that allows you to see everything you've spent on the game.
Accessing your purchase history is the only way to check the total money you've spent on Valorant. Luckily, this is a very easy thing to do since Riot makes it easily available to anyone who wants to view your Valorant money spent.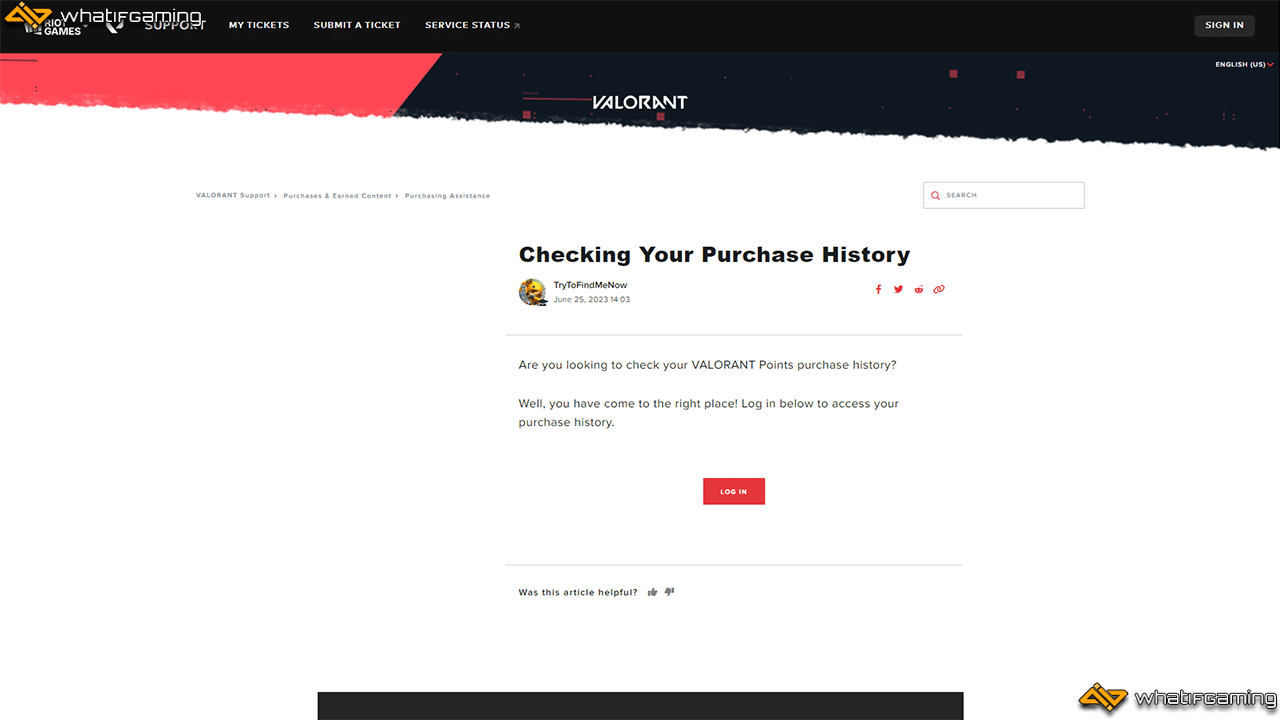 Click on the red Log in button located on the page and enter your account credentials.
Once signed in, click the Get my purchase history button and wait for all your purchases to load.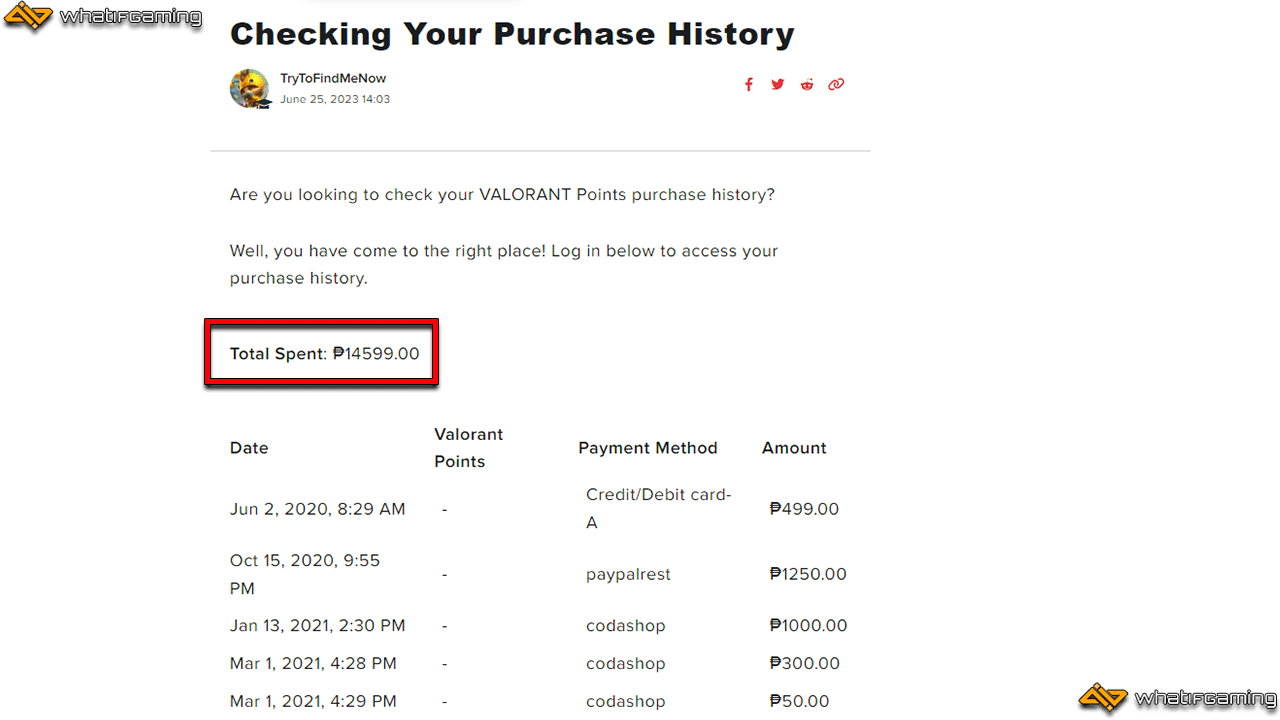 From here, you should be able to see a list of all Valorant Point purchases you've made. This includes things such as time and date, payment method, and the amount in your local currency. It also displays the exact number of Valorant Points you received, but it isn't available for all users.
At the top, you should also see a summation of the total amount you've spent. Unfortunately, your purchase history doesn't include your Valorant store purchases like individual skins, weapon bundles, or Battle Passes. However, it should mainly be used as a reality check on how much money you spend in Valorant.
FAQs (Frequently Asked Questions)
Is There a Different Way to Check How Much I Spent on Valorant?
No. Using the official Riot support page to access your purchase history is the only way to check how much money you spent on Valorant.
What Purchases Does Valorant Show in the Purchase History?
Riot displays all Valorant Point purchases ever since you created your account. The list starts from your first purchase, and the more recent ones will be at the bottom. It includes all small and big VP purchases.
Can I Get a Refund for My Purchases?
Yes, you can. However, Valorant has a strict skin refund policy and an even tighter VP refund process. It only applies in very specific situations, so any of your past purchases will likely not be approved for a refund.