Here's the best way to get in touch with Apex Legends customer support for anything from issues with your account or bugs in your gameplay. Easily get in touch with them so you can be on your way to being a ruthless predator in the arena.
Apex Legends Support for Players
With the release of so many updates, new content, and the exciting new foray into the mobile industry, Apex Legends players have seemingly increased worldwide. With this growth in player base, the number of players in need of support has also gone up.
Therefore, customer service is there to help players navigate through any bugs in-game or issues with payment or battle pass purchasing problems, amongst other things. The support team for Apex Legends is readily available to help resolve problems or to just provide reliable information.
Hopefully, our guide will guide you through the process of reaching out to them through official channels and authentic social media accounts.
How to Contact Apex Legends Support for PC / Consoles
The official website for Apex Legends support is the same for all EA games, providing assistance and support services to players of all titles under the publisher's umbrella. To get help with your game, head on over to the EA Help website and follow these steps:
Firstly, choose whether you need support for your game or your account on the main home page. Players having issues with their EA account will want to select Accounts while others facing problems with the game itself will choose Games.
After clicking on Games, you'll see a list of games pop up. Choose Apex Legends from that list and continue forwards.
Here you will find a list of FAQs and common issues, with solutions and feedback from community members. You can narrow down results by selecting specific topics and selecting the platform you're on. You can also add the keywords of your query or problem to further filter results.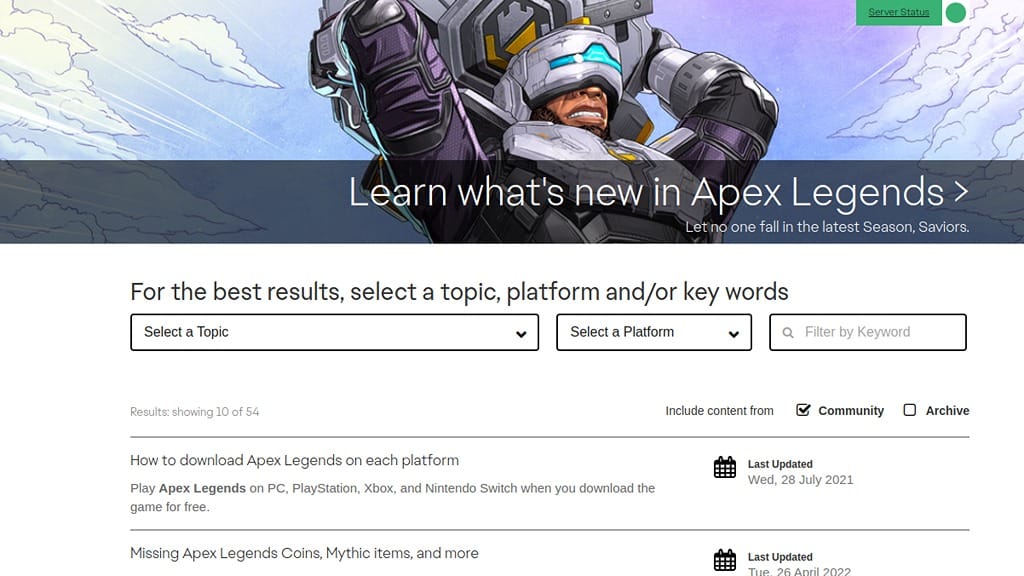 Additionally, you can scroll down and access the Answers HQ section of the website. It encapsulates the entire community discussion of Apex Legends with topics such as News, Bug Reports, Technical Issues, Feedback, and even General Discussion.

There's a high likelihood that you'll find the solution to your problems here. From either the developers and members of the EA support team or just other experienced players.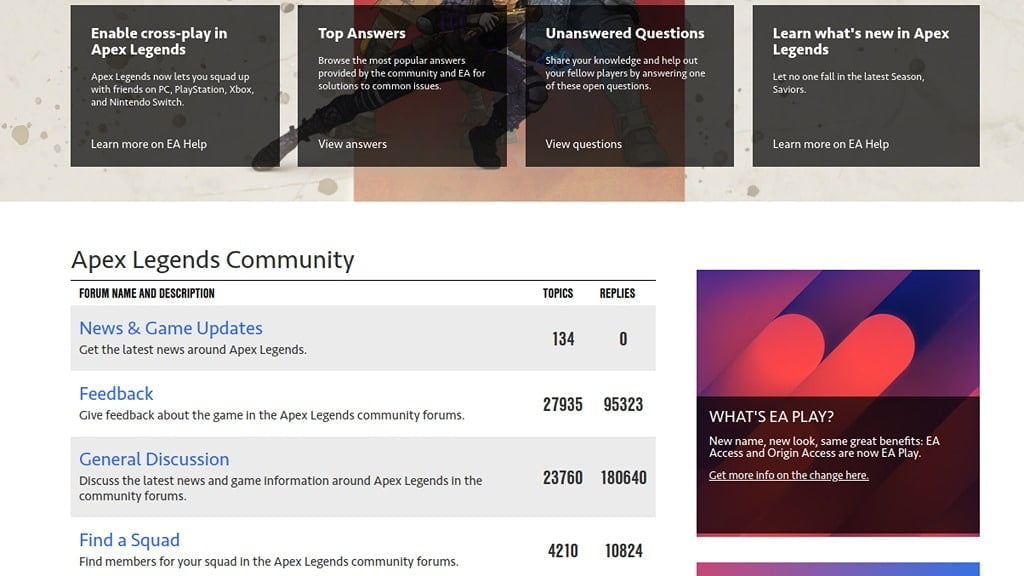 In case you still need more help, scroll to the bottom of the previous page and select Contact Us. You'll be redirected to a page and then asked to select options regarding platform, topic, and issue. After doing that click on the now-available Select Contact Option, which will lead to a Case Information page.

Depending on the time, you will then be connected to a chat with a member of the support team for any assistance and help.
How to Contact Apex Legends Support on Mobile
You can access EA's help website from an in-game menu within the mobile version of Apex Legends as well. Just launch the game and follow these steps:
From the main home screen, tap on the settings option in the corner which will take you to the main Settings menu.
From there, you will find an icon on the top right of the screen near the settings tabs for Help. Tap on it and it will automatically redirect you to the EA help page mentioned previously.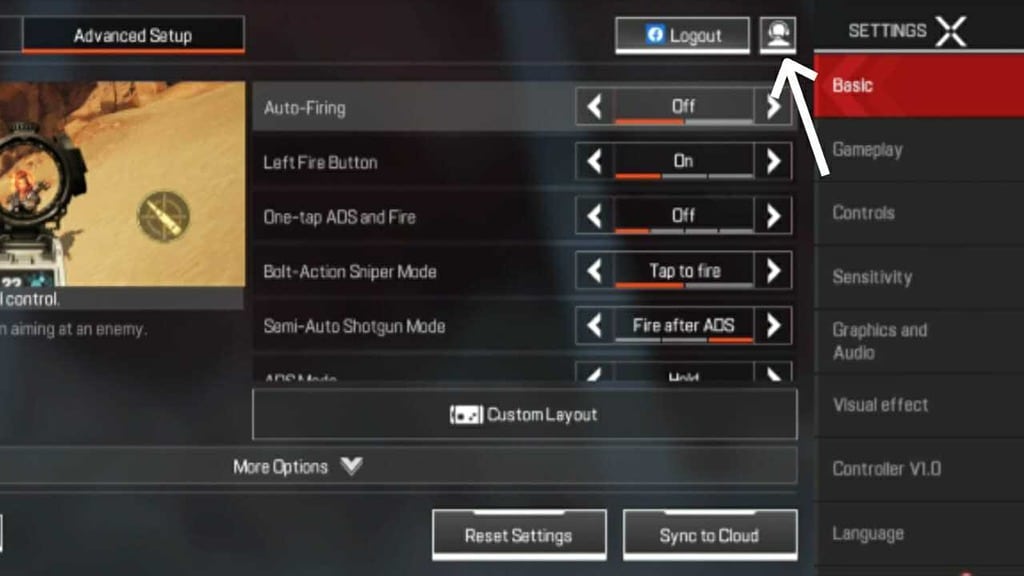 From there on, the process is the same as before where you can either browse through the FAQ and Answers HQ section and filter through results to find what you're looking for. Just remember to select Apex Legends Mobile instead of the main game.
If you're unable to find a solution you can submit a query or report your problem through the Contact Us section for more assistance. Just be sure to log in with your EA account for better help.
How to Contact the Apex Legends Developer Team
As a last resort, if any of your problems do not get to be resolved or there's a bug that simply won't go away then this is the approach for you. You can take screenshots of your particular issue and email them directly from their official help website. Head on over to their "Contact Us" or "Answers HQ" page and follow the instructions as mentioned previously to reach out directly to them regarding any persisting issues with the game.
Alternatively, you can also reach out to Apex Legends Customer Support through the official Twitter accounts @EAHelp or @PlayApex and get help there. They routinely respond to user queries and problems regarding their games, which could help you with your case.
Along with Twitter, players can join the Apex Legends discord (run by Respawn Entertainment themselves) where scores of fans and players alike have a great community. You could seek help there and even find players with similar issues and quite possibly fixes for them.
And that's all there is for reaching out to Apex Legends customer support to resolve issues with anything ranging from gaming bugs to account problems.

Head on over to our guides section for more Apex Legends content and, in the meantime, tell us what you think of Apex Legends Mobile down in the comments below.