Want to have more fun on your Discord server? Today, we're gonna talk about how to create custom Discord Emojis for your server.
Most popular servers have custom Discord emojis that their community can use. These emojis can include memes, characters, icons, and inside jokes within the community. They can even include product placement or advertisements in some cases.
Generally, custom Discord emojis are made by admins and moderators so that the community can enjoy using some personalized emojis. These can then be used by members to have fun and share within the server.
Most people don't know that you can actually create custom Discord emojis for your personal server as well. Discord servers with your group of friends, families, or gaming buddies can support custom Discord emojis.
Today's guide is all about how to create custom Discord emojis for your server.
How to Create Custom Discord Emojis for Your Server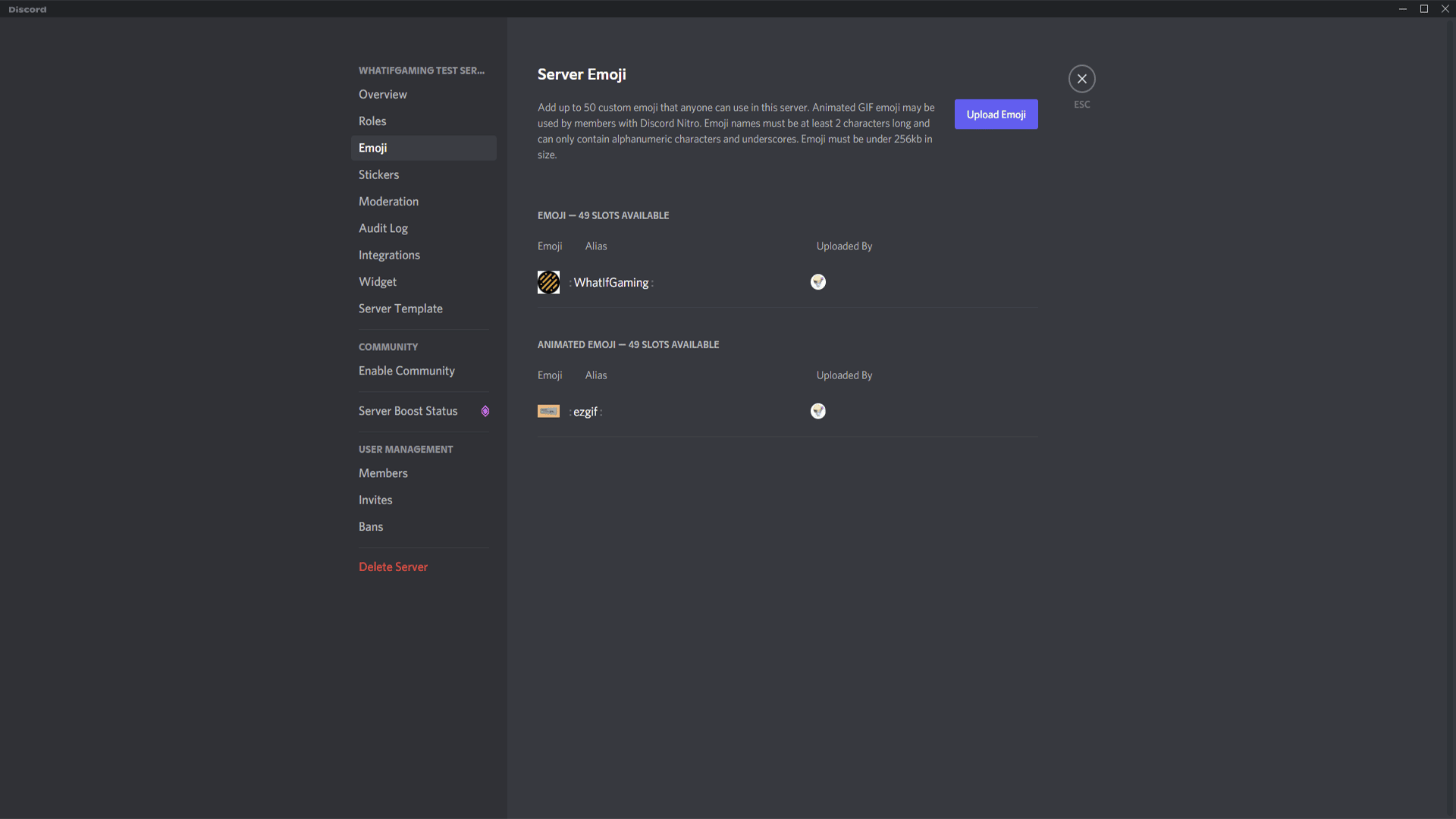 Follow the guide to find out how to add custom Discord emojis and the rules regarding the emojis.
How to Add Them to Your Server
Adding custom Discord emojis is surprisingly easy. It's as easy as posting a photo on Instagram, Twitter, or Facebook.
1st Step: Open Discord and head over to the server where you want to add the emojis.
2nd Step: Click on the drop-down arrow close to the server name and go to Server Settings.
3rd Step: Go to the Emoji tab and click on Upload Emoji.
4th Step: Choose your preferred photo to make into an emoji and click Open.
5th Step: Enjoy your new custom Discord emoji!
Additionally, you can also rename or remove emojis from this tab. To rename an emoji, simply click on the Alias and start typing. Once you are satisfied with the name, press Enter to save. To remove an emoji, just press on the red cross on the right side of the emoji.
Custom Discord Emoji Rules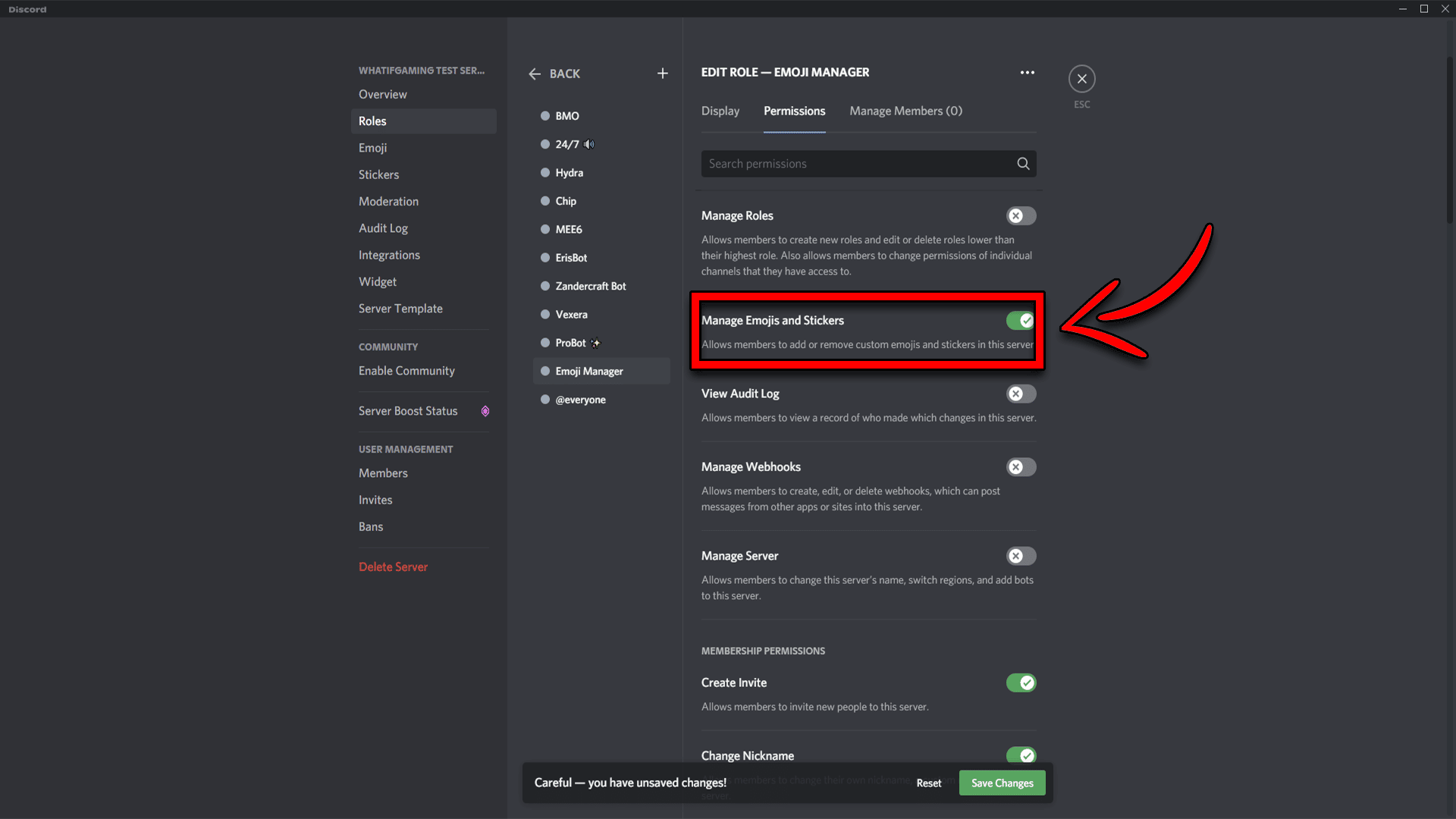 The first rule is that not everyone can add and manage custom Discord emojis. Admins and the owner of the server can manage Discord emojis by default. However, everyone else needs to be given access by the admins.
To do this, simply go to your server, click on the drop-down arrow next to the server name, and go to Server Settings. From here, select Roles and find the role that you'd like to give emoji permissions to.
After you've selected the role, click on the Permissions tab and find the option to manage emojis and stickers. From now on, all members with that role can edit, add, and delete emojis and stickers.
The next set of rules are concerned with the file size and dimensions of your emojis. By default, all photos you upload will get resized to 32×32 pixels once they become emojis. It's better to upload images with a 128×128 pixels ratio for better emoji quality.
All emojis you upload shouldn't exceed 256 KB in size, so make sure your file remains small. If you happen to exceed the 256 KB limit, you can use image compressors such as compressjpeg.com or iloveimg.com to lower your file size.
Each emoji you upload requires a name. All names should at least be 2 characters long, containing only alphanumeric characters and/or underscores.
Additionally, each server is only allowed 50 custom Discord emojis unless users boost the server using server boosts. Server boosts can either be bought individually or acquired with Discord Nitro.
What Photos Should You Use?
Now, let's get to the fun part. Finding the right photos to make into your own emojis. Generally, any image can be turned into a custom Discord emoji. It can be a funny photo of your friends, a meme that you all like, an emote, or even just be a name. It all depends on you.
Additionally, you can also upload GIFs and use animated emojis. But, they're only available to users who are subscribed to Discord Nitro, similar to animated Discord PFPs.
Just remember to use the proper size and dimensions.
Best Software and Sites to Create Custom Designs
If you want to create truly personalized Discord emojis, you'll need some help. Here are the best websites to design and create your own custom Discord emojis.
Emoji.gg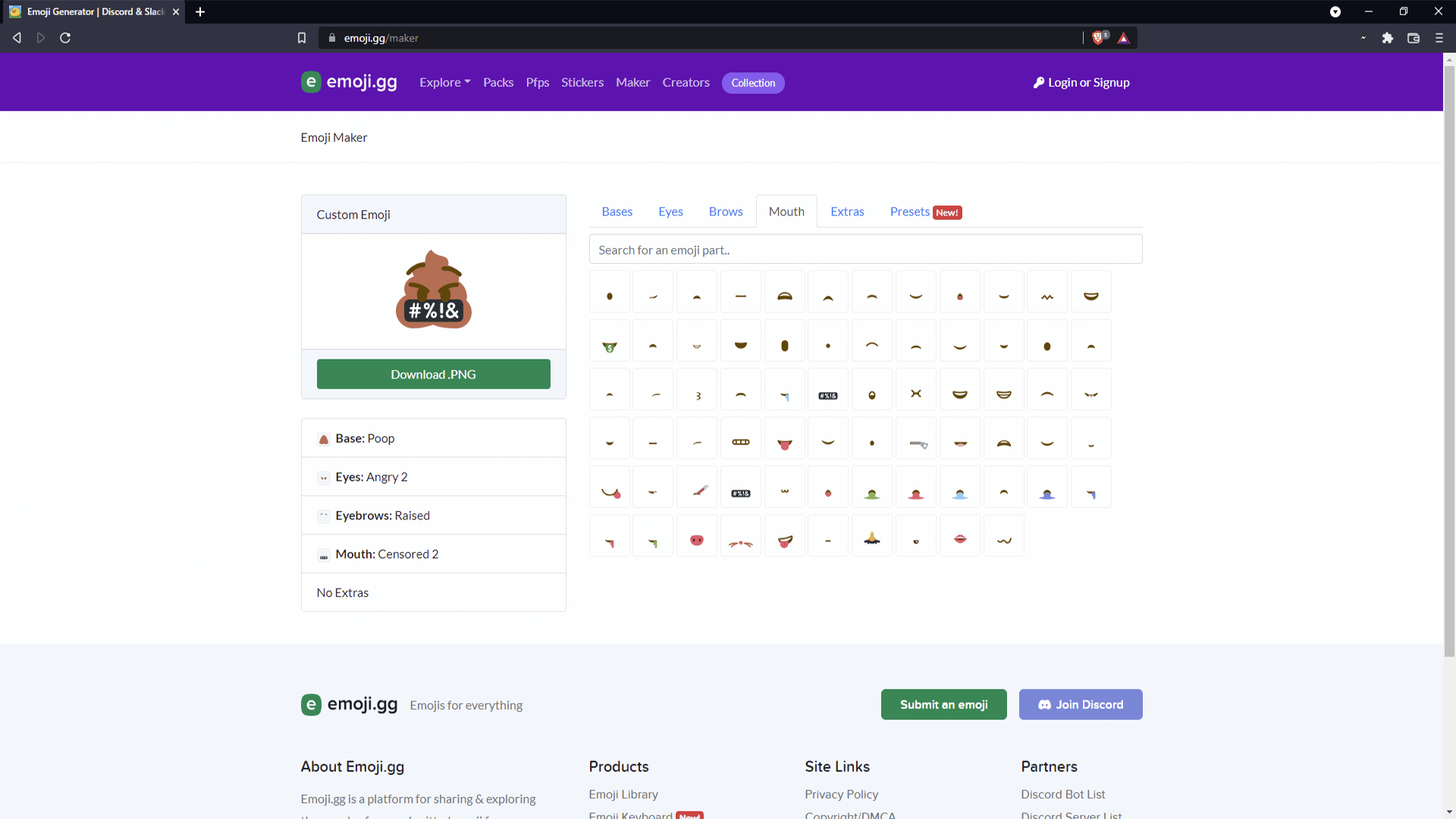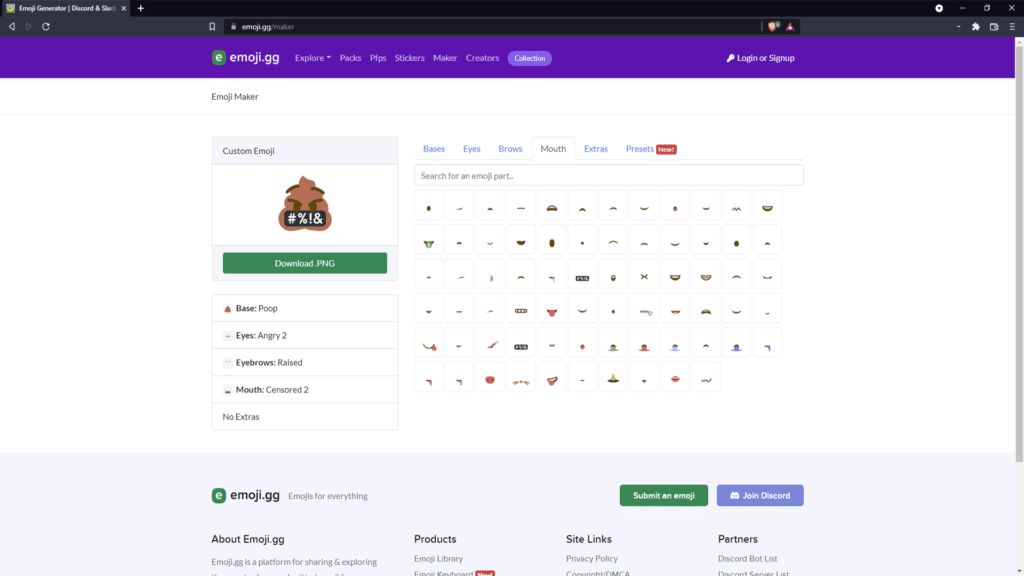 Emoji.gg is literally an emoji maker and generator. You get to pick the base of the emoji, its eyes, eyebrows, mouth, and some extras. You can create the ultimate emoji for your server. Add emojis that aren't available on Discord.
The downside is that some options are quite limited on Emoji.gg. Plus, you also can't add or edit any new images not available on the site. It's definitely a fun site to use but is limited if you want more personalized Discord emojis.
Kapwing.com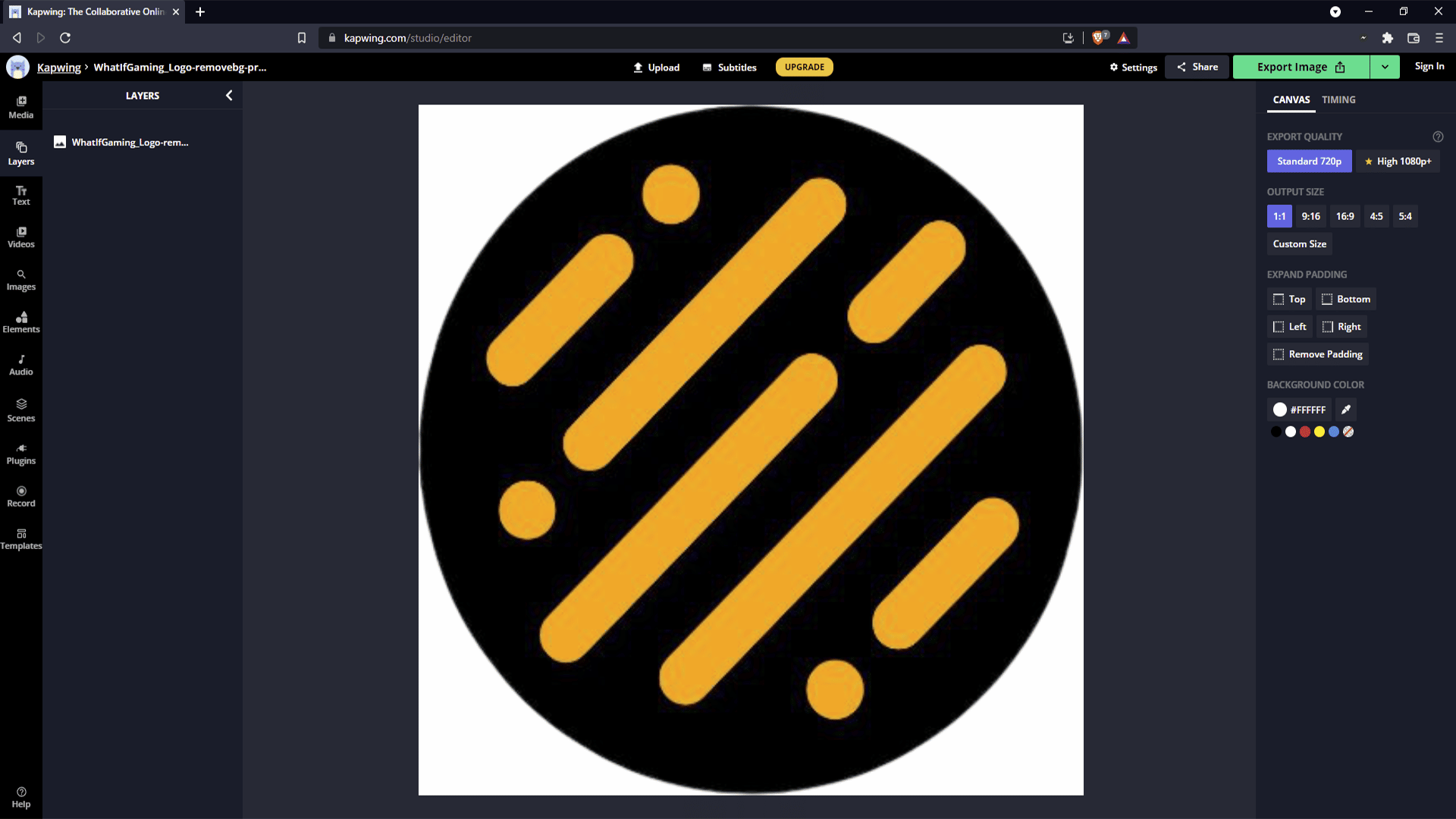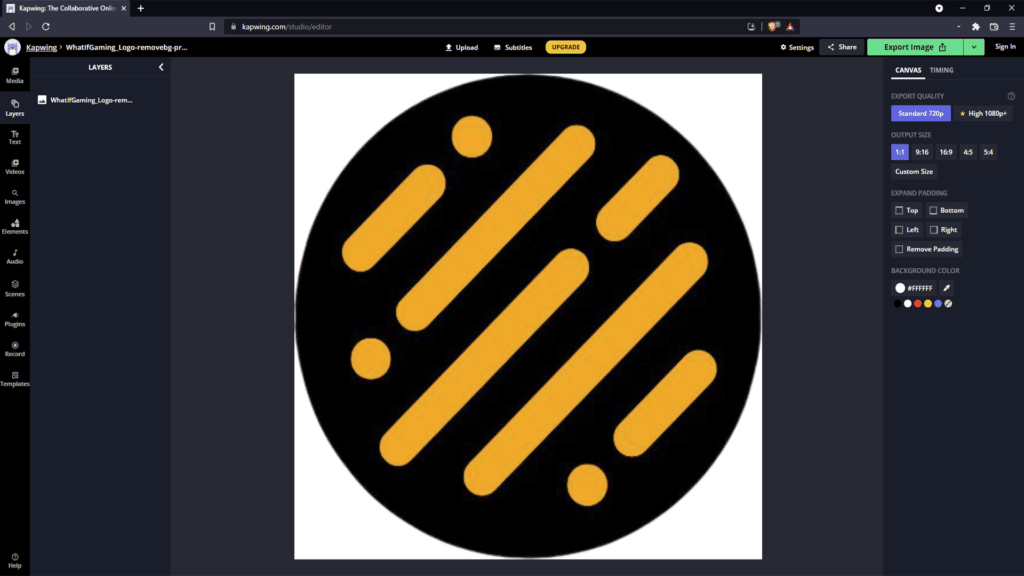 Kapwing.com is one of the more popular Discord emoji editors out there. It's a free-to-use editor that can work on both photos and videos. It's a robust editing site with support for adding texts, elements, audio, and new layers.
A good thing about Kapwing.com is the availability of additional images and shapes straight from the site. These are things that you can use to further improve and personalize your Discord emoji. Just make sure to create an account and sign in to remove the watermark.
Pixlr.com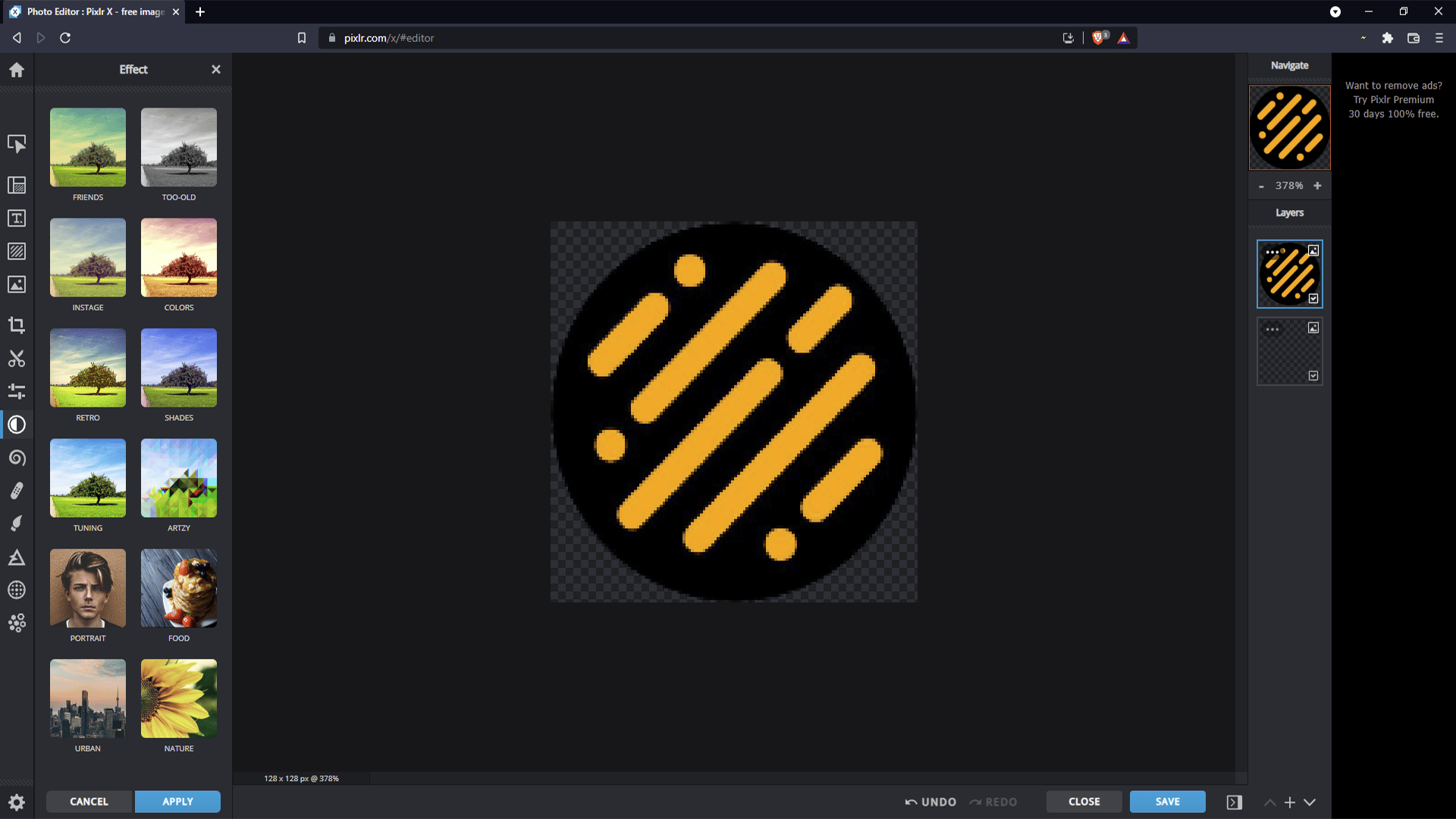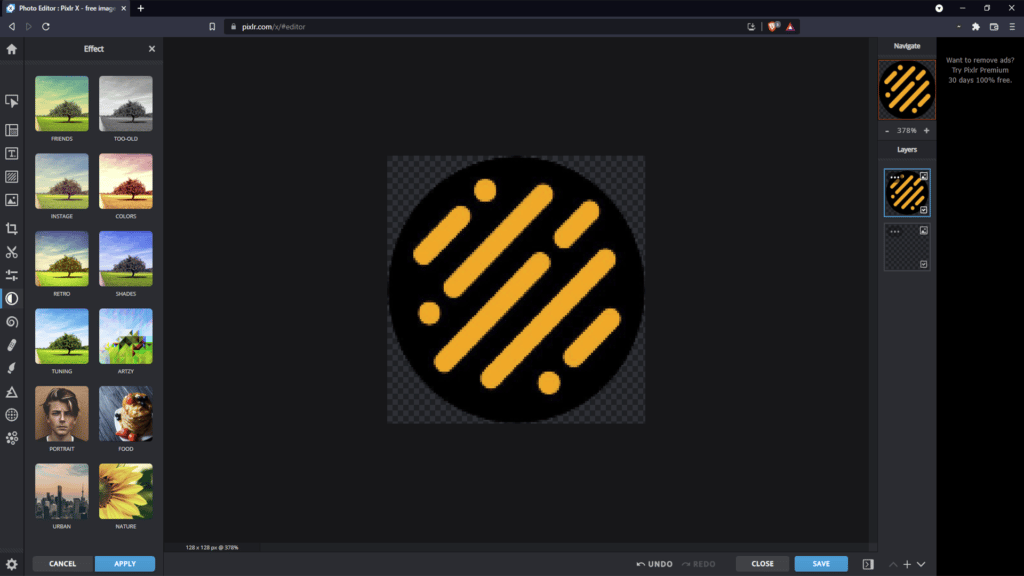 Pixlr.com is another excellent online editing application. It has two different modes, Pixlr E for advanced photo editors and Pixlr X for quick and easy graphic designs. Both modes are entirely free to use and available to anyone with a web browser.
You can also add different layers, apply effects, and adjust filters, among many others. It's a powerful online tool that is perfect for creating your own personalized custom Discord Emojis.
Adobe Photoshop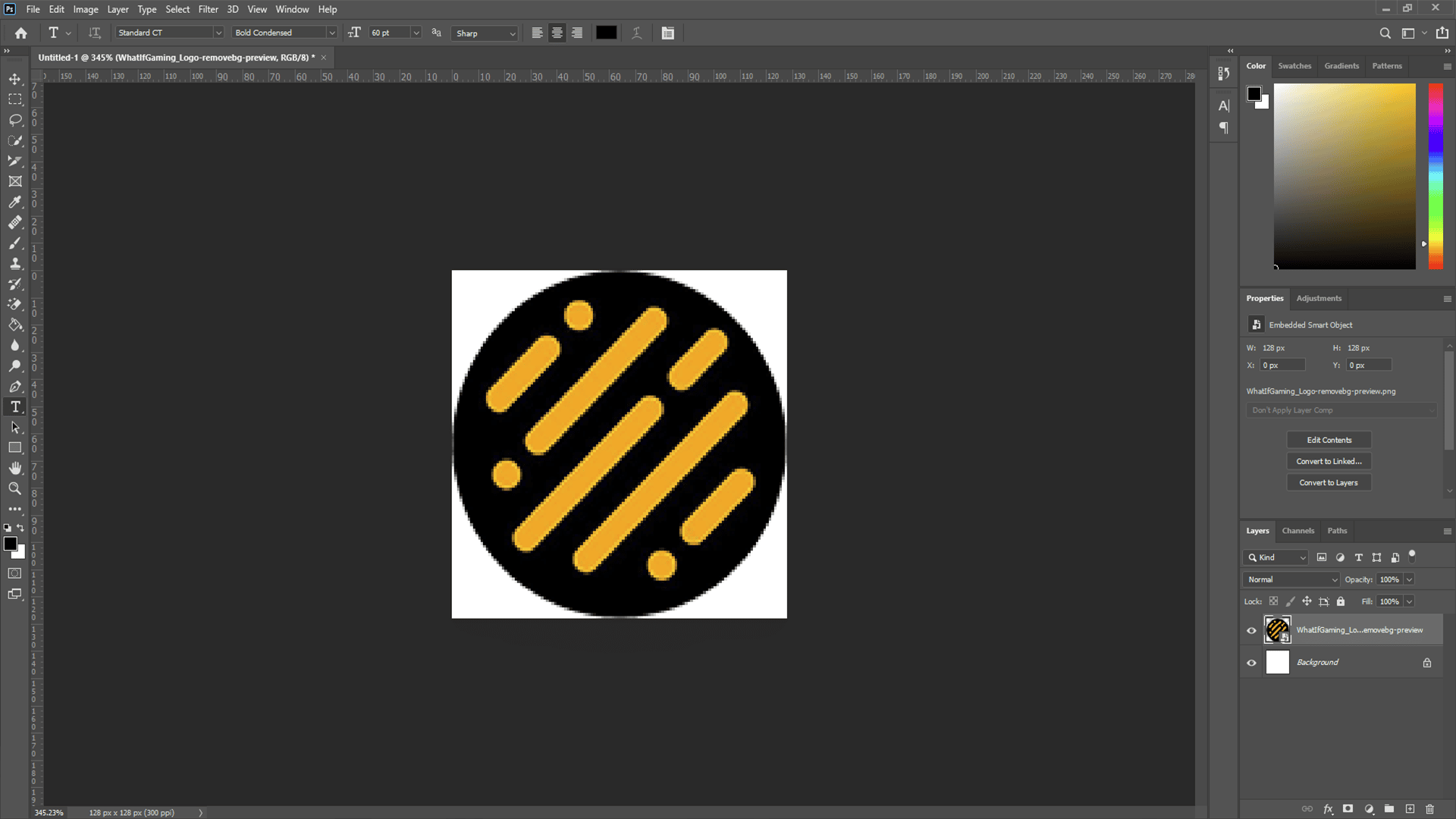 Adobe Photoshop is one of the best photo editors in the world. It's an editing tool used by professionals around the world. Adobe Photoshop will definitely be the one for you if you're looking for the most flexible and capable photo editing software.
Unfortunately, Adobe Photoshop is super expensive and definitely not worth it if you buy it only to create Discord emojis. However, if you already own the software, it's one of the best ways to create a custom Discord emoji.
Congrats! You know now how to create a custom Discord emoji and can share personalized emojis on your server. Make sure to