Atomic Heart is available now on PC through both Steam and Game Pass. Apart from a few issues, Atomic Heart's PC port runs quite well, especially if you have the hardware. However, a few key settings aren't available to toggle in the PC version. If you want to disable the Atomic Heart mouse smoothing setting, here is how you can do that.
Disable the Atomic Heart Mouse Smoothing Setting
Mouse smoothing is a setting that is almost never useful in first-person shooters and can cause a lot of accuracy issues. Atomic Heart doesn't have an in-game setting to disable it, so we need to tweak its configuration file.
Open Windows Run by either pressing Windows + R keys together or by searching for it in Windows Search
Enter the following address, and press OK
%LOCALAPPDATA%\AtomicHeart\Saved\Config\WinGDK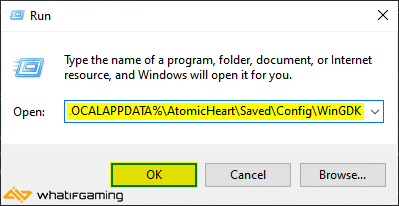 Here, open the Input.ini file using a text editor like Notepad or Notepad++
Add the following in the file
[/Script/Engine.InputSettings]
bEnableMouseSmoothing=false
Now, press "Ctrl + S" to save the file
Exit the file
That's all you need to do, and the next time you launch Atomic Heart, mouse smoothing will be disabled in-game. We hope the developers add an option in the settings, but this is your best bet for now. The game feels much better and more accurate without it, and we're surprised it was added in the first place.
If you want to save a few seconds while booting the game up, make sure to skip the intro videos, and if you're running into any crashes, go through our list of suggestions to fix that.
We hope this guide was helpful and you were able to disable the Atomic Heart mouse smoothing on your PC. If you have any questions, feel free to ask them in the comments below.