FIST: Forged in Shadow Torch is a platformer, and metroidvania title from TiGames, and Antiidelay. The title originally came out on the PS4, as well as PS5, but eventually made its way to PC after a month. This was a pretty short exclusivity period, and it isn't exclusive to the Epic Games Store either, as Steam users can buy the game at launch as well. If you want to disable the FIST Forged in Shadow Torch Motion Blur Effect, here is how you can do that.
September has been packed with a bunch of releases, and it seems October might be even bigger. Multiple indie and big-budget titles are finally coming out, a lot of which were previously delayed.
Disable the FIST Forged in Shadow Torch Motion Blur Effect
Motion blur is a visual effect that mostly comes down to user preference. In most cases, it doesn't have any effect on performance, which is why turning it on and off, doesn't exactly net you extra frames, but it can improve the visual quality. Sadly, FIST doesn't have an in-game option to disable it.
However, since this is an Unreal Engine 4 title, we can turn it off with an easy configuration edit. To do this, follow the steps below.
Open Windows Run by either pressing Windows + R keys together, or by searching for it in Windows Search
Enter the following address, and press OK
%LOCALAPPDATA%\ZingangGame\Saved\Config\WindowsNoEditor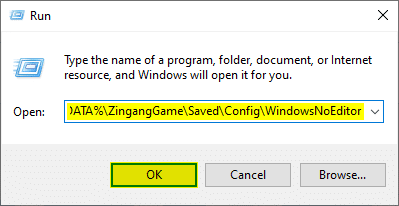 Here, open the Engine.ini file using a text editor like Notepad, or Notepad++
Add the following lines at the bottom
[SystemSettings]
r.DefaultFeature.MotionBlur=0
This will remove the motion blur from the game, and the next time you launch it, there will be none of that. Now, if you want to re-enable the effect, simply remove these lines by following the same steps.
Hopefully, the developers will add this option in future updates, since they are open to feedback on Steam. While you're here, make sure to check out our other guide regarding FIST, related to crashing.
We hope this guide was helpful, and you were able to disable the FIST Forged in Shadow Torch Motion Blur effect on PC. If you have any questions, feel free to ask them in the comments below.