Mass Effect Legendary Edition is a collection of science fiction RPG games released by Bioware and EA. These are highly rated titles, with some of the best storytelling in the medium. The legendary edition remasters each title and adds quality of life and additional features. The PC version isn't perfect, however, and there are a few annoying things that still remain. If you want to disable the Mass Effect Legendary Edition Depth of Field setting, here is how you can do that.
Despite the fairly basic port, the game is a success on Steam, with over 53K concurrent players, and a Very Positive rating. The highest for the series on the platform. This shows that people are still interested in quality Mass Effect titles, and we hope that the future one is even better.
Disable the Mass Effect Legendary Edition Depth of Field
Depth of field is usually an adjustable option in most PC games, however, it can't be disabled in Mass Effect Legendary Edition. It's pretty weird that an option like that has been left out in such a major release. It adds a blur to the game's background in certain instances like aiming, conversations, and such. A lot of gamers prefer to leave it off since it can be a bit distracting.
The solution is still pretty easy and requires a minor edit in configuration files. To do this, follow the steps below.
Head over to where you have the game installed
If you want to open the file directory in Steam, follow the steps below

Simply right-click on Mass Effect Legendary Edition in your library
Then Manage, and finally Browse local files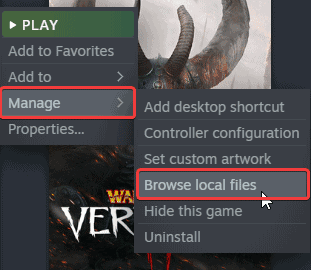 Now, navigate to the configuration location for either of the games

Game/ME1/BioGame/Config/
Game/ME2/BioGame/Config/
Game/ME3/BioGame/Config/

Here, open the GamerSettings.ini file, using a text editor like Notepad
Find [SystemSettings], add the following line at the bottom of this section
DepthOfField=False
Save the file (Ctrl + S) and exit
Just make sure you do this for each game's config file. It's that simple. If you want to enable the depth of field setting again, simply remove that line.
Thankfully, the game also has mod support, meaning you can enhance your experience with the quality of life improvements brought through modding. One of these includes the FOV mod, which is much needed since the game defaults at 75.
We hope this guide was helpful. Let us know if you have any questions in the comments below.