We've seen some excellent new releases in the year so far including Resident Evil 8, Nier Replicant, Outriders, and more, and now Mass Effect Legendary Edition is out. This includes the entire trilogy featuring the story of Commander Shepard and his allies. It also includes all DLCs that were fairly scattered and hard to obtain in a single platform (Steam/Origin) on PC. This collection isn't perfect and has a fair bit of problems too. If you want to disable the Mass Effect Legendary Edition Mouse Acceleration on PC, here is how you can do that.
Even with the problems, this is still the best new way to experience the trilogy. You can still get a great experience on the regular versions, but a lot of modding is required for those to look, and feel modern. Either way, the edition is a hit on Steam, with the highest number of concurrent players for the series.
Disable the Mass Effect Legendary Edition Mouse Acceleration
If you followed our previous guide for Depth of Field, this follows the same method. You will have to make small changes to the config file, and you can disable the acceleration in each title. Mouse Acceleration is a setting that is never recommended for precision shooting, as it constantly adapts to the way you move your mouse around.
To disable it, follow the steps below.
Head over to where you have the game installed
If you want to open the file directory in Steam, follow the steps below

Simply right-click on Mass Effect Legendary Edition in your library
Then click on Manage, and finally Browse local files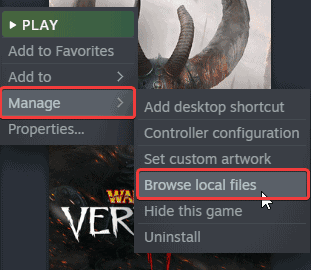 Once you are in the main folder, navigate to the configuration location for either of the games

Game/ME1/BioGame/Config/
Game/ME2/BioGame/Config/
Game/ME3/BioGame/Config/
Open the GamerSettings.ini file using a text editor like Notepad
Now, find [SystemSettings], and add the following line at the bottom of this section
UseMouseDampening=FALSE
Save the file, and exit out
This will disable mouse acceleration in-game the next time you launch it. If you want to revert back to it, simply remove the line from the GamerSettings.ini file. The game has mod support as well, and we recommend checking out the FOV mod to further improve your experience.
We hope this guide was helpful. Let us know if you have any questions in the comments below.