A Plague Tale: Requiem is an action-adventure game from Asobo Studio and Focus Home Interactive. The title is out now on PC through various clients, as well as current-gen consoles, including PS5 and Xbox Series S|X. This is one stunning game and one of the most demanding titles we've seen in a while. While there are way more options to adjust compared to the first title, there are a few settings not available. If you want to disable the Plague Tale Requiem film grain effect, here is how you can do that.
Disable Plague Tale Requiem film grain effect
Film grain is a post-processing effect that many titles use to enhance the cinematic presentation of a scene. A lot of games allow players to disable it from the in-game settings, but it's something we're starting to see less now in modern PC ports. Thankfully, you can turn this off by editing the configuration file.
Open Windows Run by either pressing Windows + R keys together or searching for it in Windows Search.
Enter the following address, and press OK
Steam
%APPDATA%\A Plague Tale Requiem\
GOG/Xbox App
%USERPROFILE%\Documents\My Games\A Plague Tale Requiem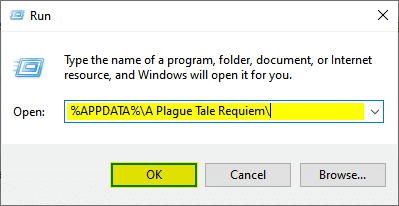 Here, open the ENGINESETTINGS file using a text editor like Notepad, or Notepad++
Now, look for the PostProcess section, and locate the following option
FilmGrain
Set its value from 1 to 0
Save the file (Ctrl+S), and exit out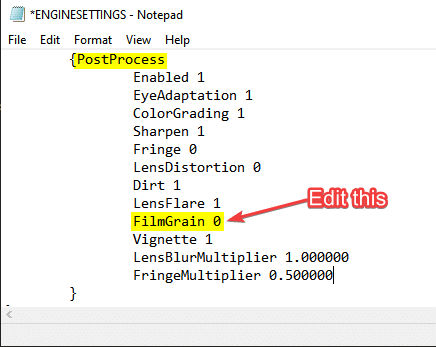 Make sure to save the file as "Read Only", but only after you're done changing these variables. If you want to edit it again, you'll have to uncheck that again.
Right-click on the ENGINESETTINGS file, and select Properties
Here, check the Read Only option, and save it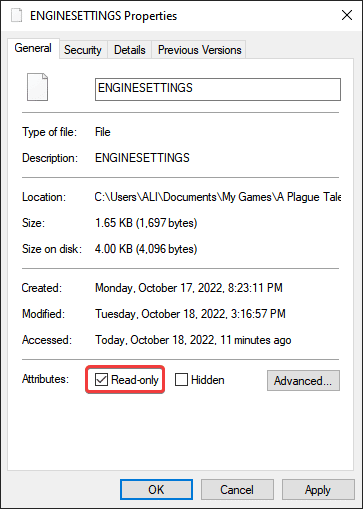 This is all you need to do, and the next time you launch the game, film grain will be completely removed from the title. The first entry had even more settings hidden away in the ENGINESETTINGS file, but it's nice to see them give some options here.
Turning Film Grain back on
If you wish to turn the setting back on, you can easily do so by following the steps above again, and changing the value of FilmGrain to 1, instead of 0.
While you're here, make sure to check out our guide on how you can fix crashing issues, disable vignette, and skip the intro videos.
We hope this guide was helpful and you were able to disable the Plague Tale Requiem film grain effect on PC. If you have any questions, feel free to ask them in the comments below.