Redfall is out now on PC through Steam, Epic Games Store, and Game Pass, but it isn't off to a great start. This is sadly another disappointing PC port with a host of technical issues. It's also a bit lacking when it comes to graphical options, especially post-processing effects. If you want to disable the Redfall chromatic aberration effect, here is how you can do that on PC. 
Disable Redfall Chromatic Aberration Effect
Chromatic Aberration is a post-processing effect that is, sadly, forced in a lot of games to enhance their cinematic presentation. Most gamers tend to leave it off though due to the blur and visual inconsistency it causes, especially at the edges of the screen. Redfall doesn't have an in-game option to disable it though, but you can do it by editing a configuration file.
Open Windows Run by either pressing Windows + R keys together or searching for it in Windows Search.
Enter the following address, and press OK
Game Pass Version
%LOCALAPPDATA%\Redfall\Saved\Config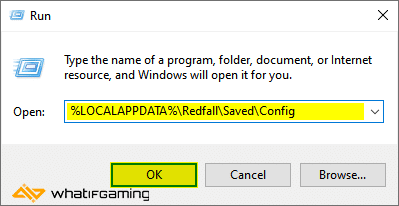 Steam Version
For Steam users, head over to the following location.
C:\Users\[YOUR USERNAME]\Saved Games\Arkane Studios\Redfall\Steam
Here, open the GameUserSettings.ini file using a text editor like Notepad, or Notepad++
Now, change the value of ChromaticAberrationEnabled to False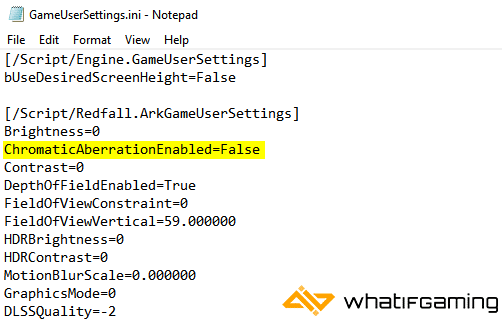 Now, save the file (Ctrl+S), and exit out.
That is all you need to do, and the next time you launch Refall, the effect will be completely disabled.
If you want to re-enable it, follow the same steps as above, and set the value to True. Additionally, it's possible that the effect will be re-enabled if there is an update. In that case, you need to follow these steps again.
We hope this guide was helpful, and that you were able to disable the Redfall chromatic aberration effect on the PC version. If you have any questions, let us know in the comments below.