Resident Evil 4 Remake is finally out on PC, and it's another exceptional entry in the CAPCOM series of remakes for their iconic titles. It runs exceptionally well on PC, and RE Engine continues to push CAPCOM's proprietary tech with tons of features for players to customize. Though, if you want to disable the Resident Evil 4 Remake vignette effect on PC, here is how you can do that.
Disable the Resident Evil 4 Remake Vignette Effect
Like the previous RE Engine Resident Evil title, this entry also uses a pretty strong vignette effect that is used to set its tone and enhance the atmosphere. Personally, I quite like the implementation here, and it makes the scenes look great, but I know a lot of PC players like to leave it off, but there isn't an in-game setting to do that.
Thankfully you can easily do that using praydog's latest release of REFramework. This exceptional tool has support for multiple RE Engine titles, including Resident Evil 4. So if you want to turn the vignette off in Resident Evil 4 Remake, here is how you can do that.
Head over to the GitHub page for REFramework
Scroll down to the latest version (v1.409 at the time of writing), and click on RE4.zip under Assets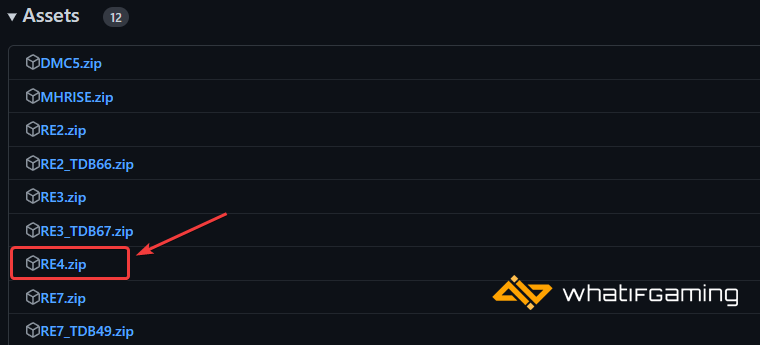 This will download the zip file, which you need to extract using a compression tool like Winrar or 7zip
Extract the file, and copy the dinput8.dll file

Paste this file where Resident Evil 4 Remake is installed
Now, launch Resident Evil 4 Remake, and you'll see a toolbar show up on the screen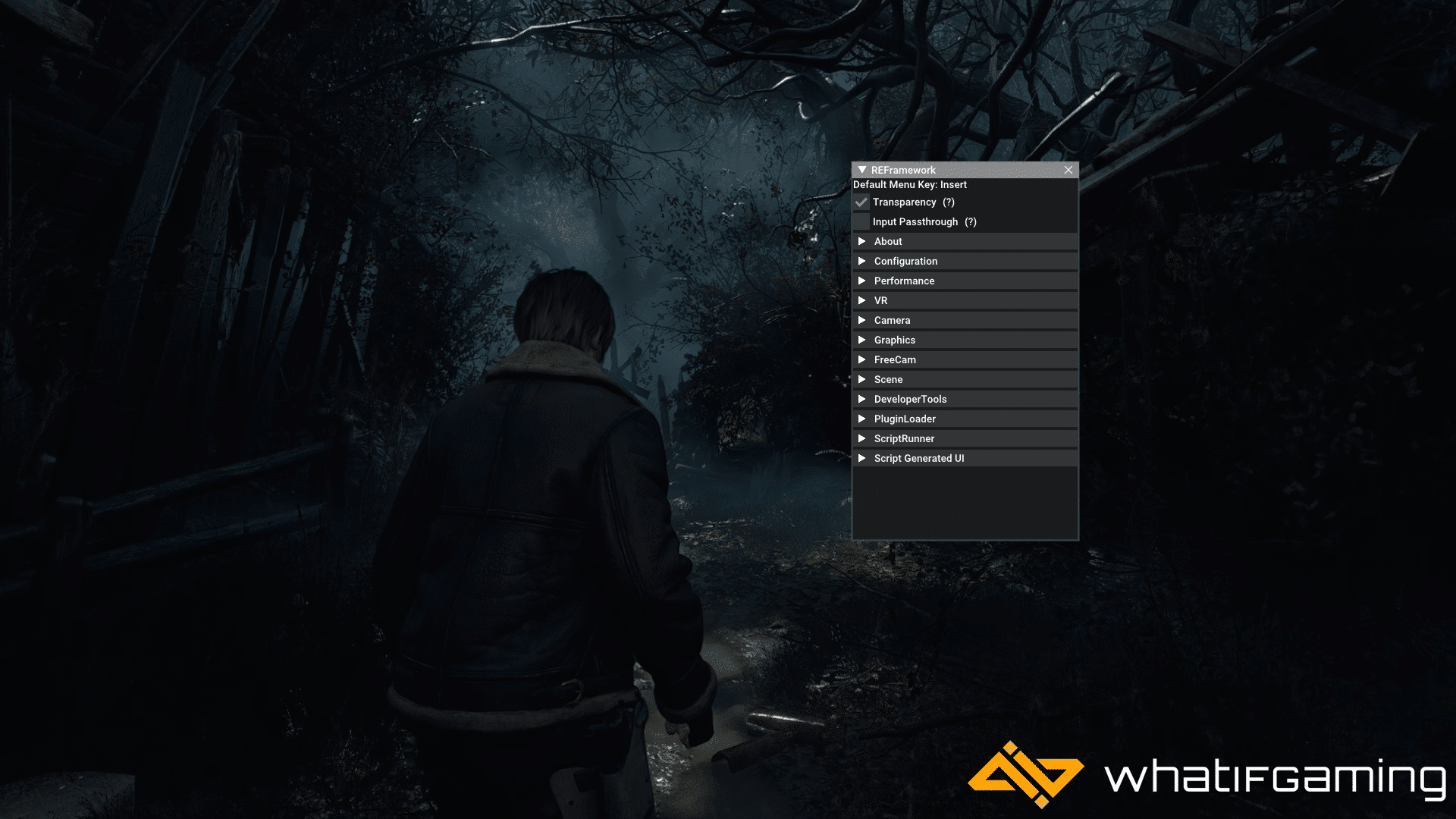 If it doesn't, you can always toggle it on and off using the Ins key on your keyboard
Now, by default, Vignette will remain off, but just to make sure, expand the Camera option, and check both Enabled and Disable Vignette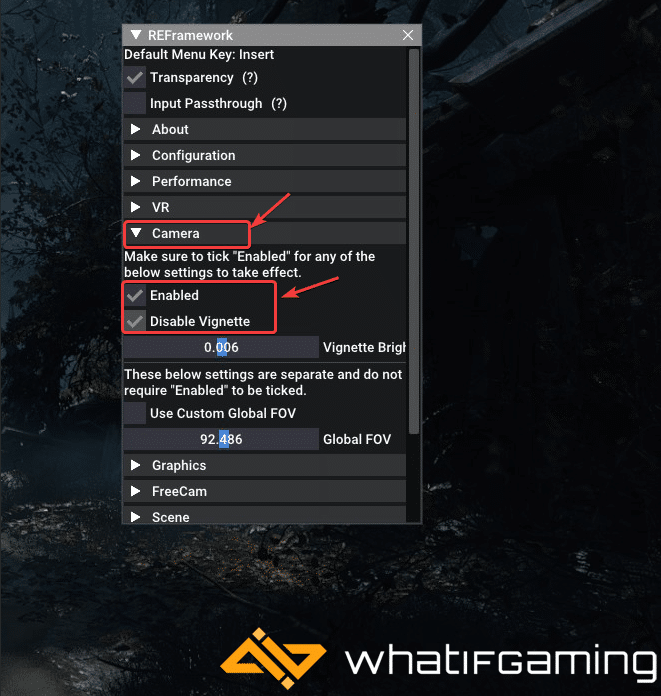 Now, press the Ins key, so you can toggle the toolbar away
That's all you need to do to disable the vignette effect in Resident Evil 4 Remake. There are plenty of other settings you can tinker around with using the toolbar. Though I don't recommend touching the FOV for now because it can cause problems in cutscenes.
Comparison Screenshots
Check out how the game looks with Vignette enabled by default, and then turned off using the tool.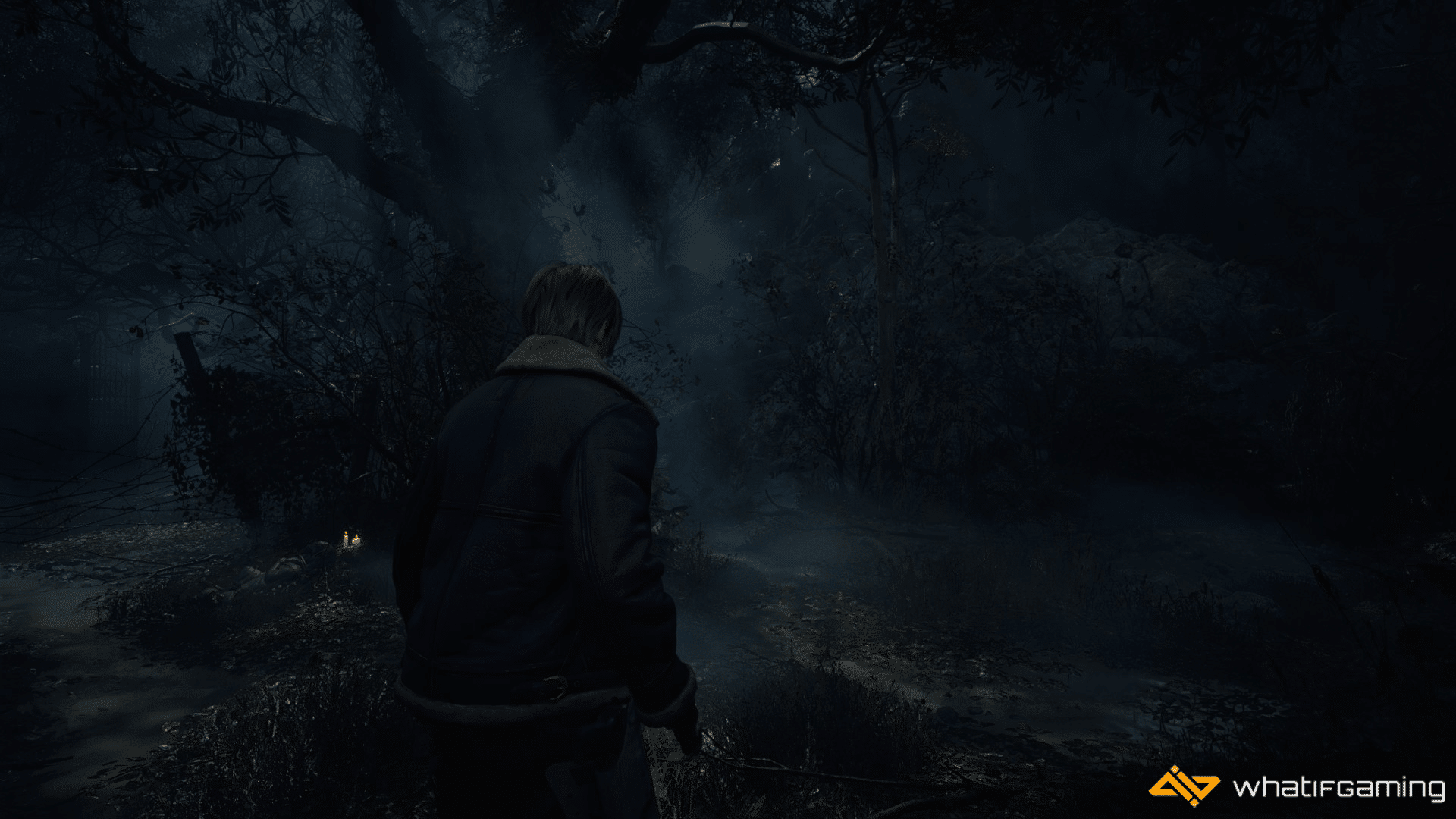 I've also uploaded the comparison screenshots on imgsli so you can easily compare how it looks.
We hope this guide was helpful and you were able to disable the Resident Evil 4 Remake vignette effect on PC. If you have any questions, feel free to ask them in the comments below.