Resident Evil 8 Village is the latest entry in the long-running franchise and follows the story of Ethan Winters. The game is a huge success, especially on PC, making it the biggest launch in the franchise on the platform. CAPCOM has been supporting the platform for a while now, and almost every single entry is now on Steam. While the game is optimized pretty well and runs on just about any PC, there are even more ways you can customize the game. If you want to disable the Resident Evil 8 Village sharpening effect on PC, here is how you can do that.
We previously covered a few technical issues, like the black screen problem, as well as how you can install different mods. Players who prefer the dual-shock 4 can also use this handy mod to get the proper prompts as well. Thankfully, almost every single Resident Evil has mod support, and players can improve their experience in a number of ways.
Disable the Resident Evil 8 Village Sharpening effect
If you want to disable the sharpening filter in-game, you can do so by editing the executable. Some users have complained about the sharpening effect being a bit too much, but it isn't that intrusive in our experience. Either way, if you want to disable that, you can follow the steps below.
Download and install HxD
First, you need to download and install the Hex Editor called HxD
Locating the executable
Open Steam
Right-click on Resident Evil 8 in your library, and then Manage, and finally Browse local files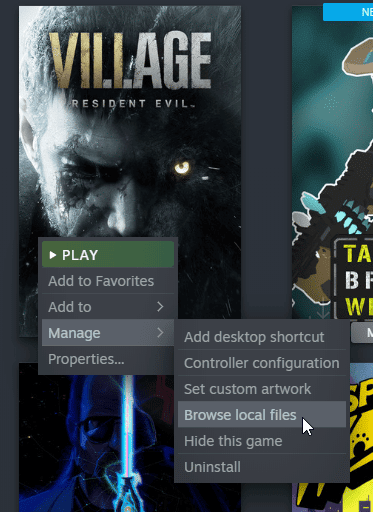 This will take you to where the game is installed
The executable is called re8.exe (make a backup of this, just in case)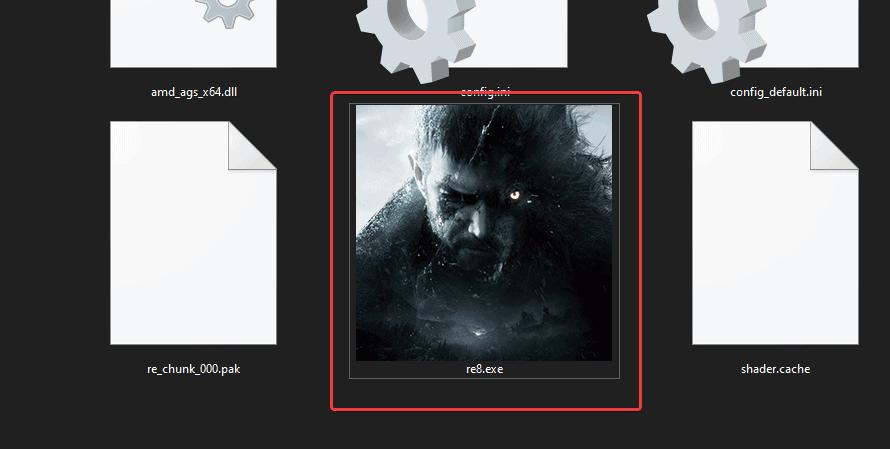 Disabling sharpening in HxD
Now, open HxD, and drag the executable into the window
This will show you a bunch of numbers, like this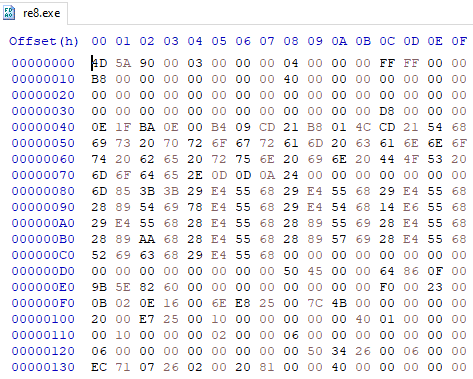 Press CTRL+R, and then select Hex-Values
After this click on Search Direction "All"
In the Search for part, enter 8B 54 24 68 E8 96 26 B3 02, and Replace with the value 33 D2 B2 04 E8 96 26 B3 02
Now, click on Replace all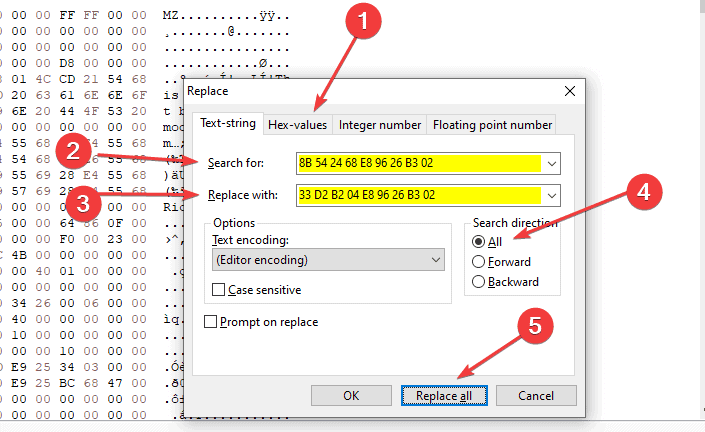 Now, press Ctrl + S, to save the executable
After you have followed these steps, you can launch the game again, and the sharpening effect will be disabled.
We hope this guide was helpful. If you have any questions, feel free to ask them in the comments below.