Shadow Warrior 3 is the latest entry in the iconic first-person shooter series from Flying Wild Hog, and Devolver Digital. The title came out a couple of days ago, and if you're interested in hearing out thoughts, make sure to check out our Shadow Warrior 3 review. Based on our experience, the title runs very well, with occasional bugs here and there. While the game does offer a decent amount of settings, there are still some limitations. If you want to disable the Shadow Warrior 3 depth of field effect on PC, here is how you can do that.
While you're here, make sure to check out our guide on how you can disable chromatic aberration as well. If you are running into crashing issues at the start of the game, or during it, there's another handy guide with some suggestions.
Disable the Shadow Warrior 3 Depth of field effect
Depth of Field is a visual effect that adds blur to the background so that anything in the foreground can be highlighted. It's commonly used in a wide variety of media and has been around for decades. In a vast majority of titles, this has little to no effect on performance.
Shadow Warrior 3 allows you to set the value to Low but doesn't you completely turn it off. You can still do this, however, by editing the configuration file.
Open Windows Run by either pressing Windows + R keys together, or by searching for it in Windows Search
Enter the following address, and press OK
%LOCALAPPDATA%\SW3\Saved\Config\WindowsNoEditor\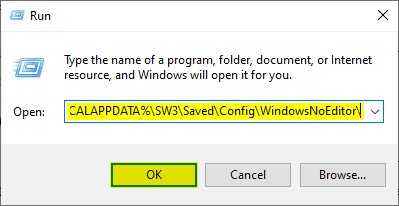 Here, open the Engine.ini file using a text editor like Notepad, or Notepad++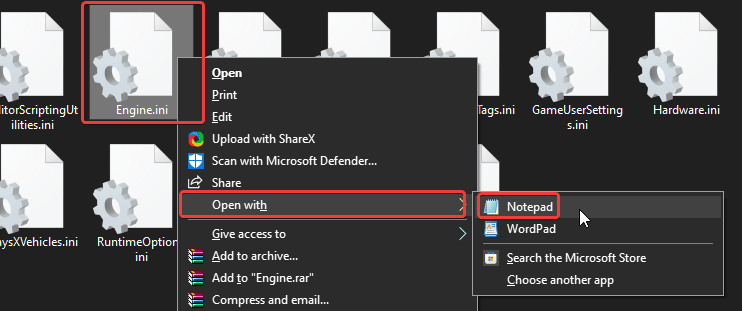 Now, add the following lines at the bottom of the file
[SystemSettings]
r.DepthOfFieldQuality=0
Save the file (Ctrl+S), and exit out
After you are done, the depth of field will be completely turned off. Keep in mind that this isn't tied to just gameplay, but wherever depth of field is being used in the game. This is how it works in Unreal Engine titles when you turn off a setting completely.
If you wish to turn it back on, follow the steps above, and remove the lines you previously added.
We hope this guide was helpful, and you were able to disable the Shadow Warrior 3 depth of field effect on PC. If you have any questions, feel free to ask them in the comments below.