Forza players are trying to complete the Hard Charger skill in Forza Horizon 5 as it is part of the series challenges this time around. Completing it will award them with series points, which is, in turn, useful for unlocking rare cars in the game. So, let's look at how to do a Hard Charger skill in Forza Horizon 5 easily.
We've tried to keep the process as simple as possible to help new players get the gist of it. Aight, let's go and get it!
Performing the Hard Charger Skill in FH5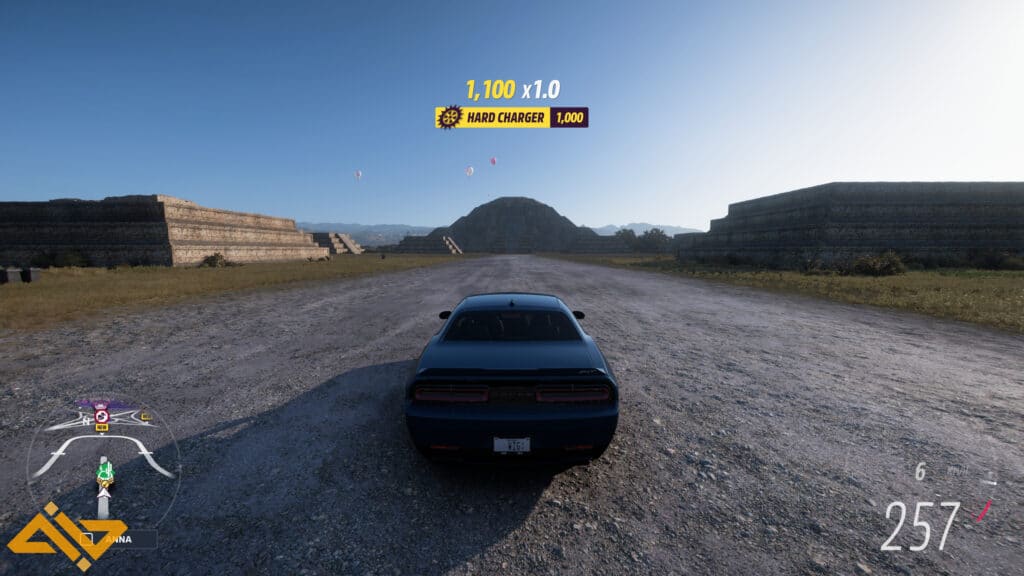 The skill revolves around your car starting with a burnout and then launching and climbing up to high speeds.
To do that, we need a specific type of car. Use any Modern Muscle car you have in your car collection. We will be using the Dodge Challenger SRT Demon.
The reason is that this car can reach high revs quickly and, being an RWD easily does burnouts. You can also use other cars for this skill, so feel free to try different cars if you feel brave. Now, let's teach you how to do a Hard Charger Skill in Forza Horizon 5 the easy way.
Choose a Modern Muscle Car.
Fast Travel to a straight strip of land with minimal traffic and good clearance.
Ensure your Launch Control (LC) is turned off from the Difficulty settings.
Now hold your E-Brake button and completely floor the accelerator.
Your car should be maxing out its revs, and once it does…let go of the E-Brake.
Your car should start with a Burnout skill and then start to gain speed.
Once you reach a high enough speed (typically around 250km/h), you will get the Hard Charger Skill.
And that's how you can easily do a Hard Charger Skill in FH5. It's not that complicated. All you need is a powerful enough car, a straight road, and voila! Keep grinding the game and checking WIG for more interesting Forza content.