Resident Evil 8 Village is one of the best surprises of the year, and we had a blast playing through it. It's a direct sequel to Resident Evil 7, and features the return of Ethan Winters, alongside other recurring characters like Chris Redfield. PC players have plenty of options to mess around with, and for the most part, the PC version is decent. It isn't perfect, and many users have reported bugs and technical issues. If you want to enable the Resident Evil 8 Village Dolby Atmos Support, here is how you can do that.
One of the most common problems users have faced is the black screen at launch issue. The game also has mod support, and we have already seen ones that improve the general quality of life. The one we highly recommend is the PS4 button prompts mod, that shows proper button prompts during gameplay.
Enable Resident Evil 8 Village Dolby Atmos Support
If you want to output Dolby Atmos while playing Resident Evil 8 Village on either a home theater, or even headphones. A few users have mentioned how it doesn't show up for either devices. To fix this, follow the simple guide below.
In the Main Menu, click on Options
Now, click on Audio
Here, you want to set the value of Virtual Surround to On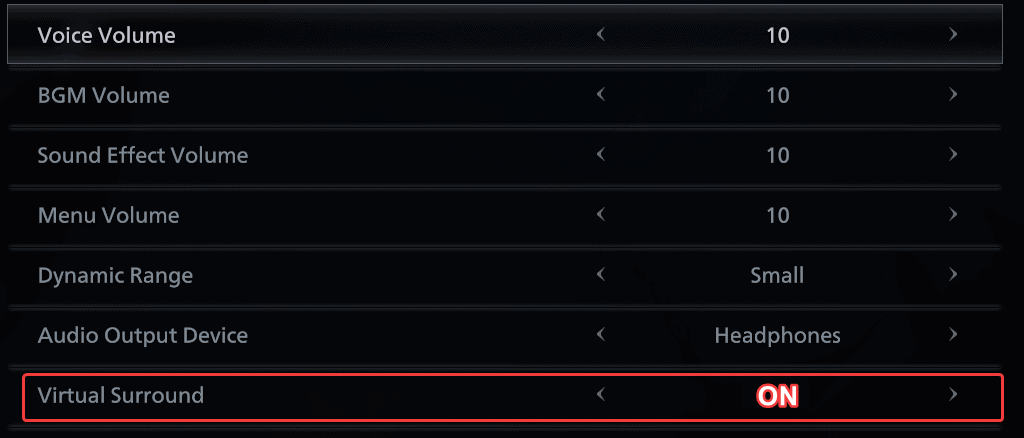 That is all you have to do, and Dolby Atmos will be enabled, on either of your preferred devices. Your receiver will automatically detect it properly once you enable this setting. The 3D audio in this game is executed very well, and all you really need is Atmos to experience it.
PS5 players can experience the tempest 3D Audio as well through their headphones. It's an astonishing feature, and works very well in the game.
The title is a hit on PC, despite some technical issues. It has an overwhelmingly positive rating from Steam users and was the biggest launch on the platform for the series with over 100k concurrent users.
We hope this guide was helpful. Let us know if you have any questions in the comments below.