People Can Fly and Square Enix's Outriders is a co-op action-adventure third-person shooter with role-playing elements. It features all the good parts of games in similar titles without any microtransactions, and grind. There's a lot to like about Outriders, and so far, the developers have delivered on their vision. Sadly, the game launched with a lot of technical issues, including server problems that didn't allow many players to enjoy the game. This is unfortunate, and we hope that the game can run better overall. PC players can get some extra performance if they enable the Outriders DirectX 11 mode, and here's how you can do that.
Marvel's Avengers was also published by Square Enix and had a similar design in mind, but it failed to hit the mark for many players. Outriders on the other hand brought in over 100k players on the very first day. This is because the game features a sizeable demo, that you can still download, and give it a shot.
Enable the Outriders DirectX 11 mode
Now, based on multiple reports, and later confirmed by developers themselves, Outirders runs much better on the DirectX 11 mode. Players that are running into stutters, or performance drops should defntely opt for this mode.
To enable it, follow the methods below.
Launch it through the library
Open Steam, and navigate to your library
Here, you want to find Outriders and hit the Launch button
You will be prompted to both the DirectX 11 and DirectX 12 options
Check "Play Outriders- DirectX11", and launch the game
Now, you will have to do this every single time. If you want to force it, and make sure it always run in DirectX mode, you can follow the second method.
Force DirectX 11 in launch options
Open Steam, and navigate to your library
Here, you want to find Outriders
Right-click on it, and select Properties
In the General tab, write the following command under LAUNCH OPTIONS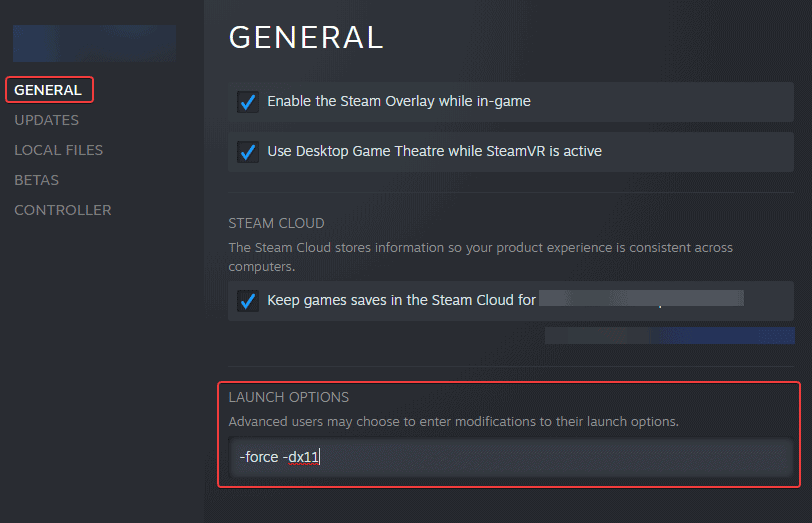 Players can similarly do this for the Epic Games Store version as well by going into Additional Command Line Arguments after selecting Outriders in their library.
To make your experience smoother, we also recommend disabling mouse smoothing, as well as following the necessary steps to get better visual quality.
We hope this guide was helpful. If you have any questions, feel free to ask them in the comments below.