Saints Row is a reboot of the franchise and is finally out on PC, and multiple consoles. Volition has done it again and created an extremely fun open-world game with a lot to do, discover and destroy. The world of Santo Iliso is pretty big compared to previous entries, and you'll be moving around a lot to take part in various activities to build your criminal empire. If you're sick of driving around though, here is how you can fast travel in Saints Row.
Fast Travel in Saints Row
Unlike traditional open-world titles, opening points to fast travel isn't as simple as expanding the map. Saints Row has turned this feature into a sort of activity as well. There are two ways to fast travel, and we'll explain how those work.
Fast Travel to your HQ (The Church)
As you progress through the story a bit and get access to the Church, you can simply fast travel to it from any point on the map. The only restriction is when you've initiated a mission, and you'll have to drive or fly there.
Open your phone by clicking Tab on PC/ Share on PS/ View Button on Xbox
Here, select the Map Icon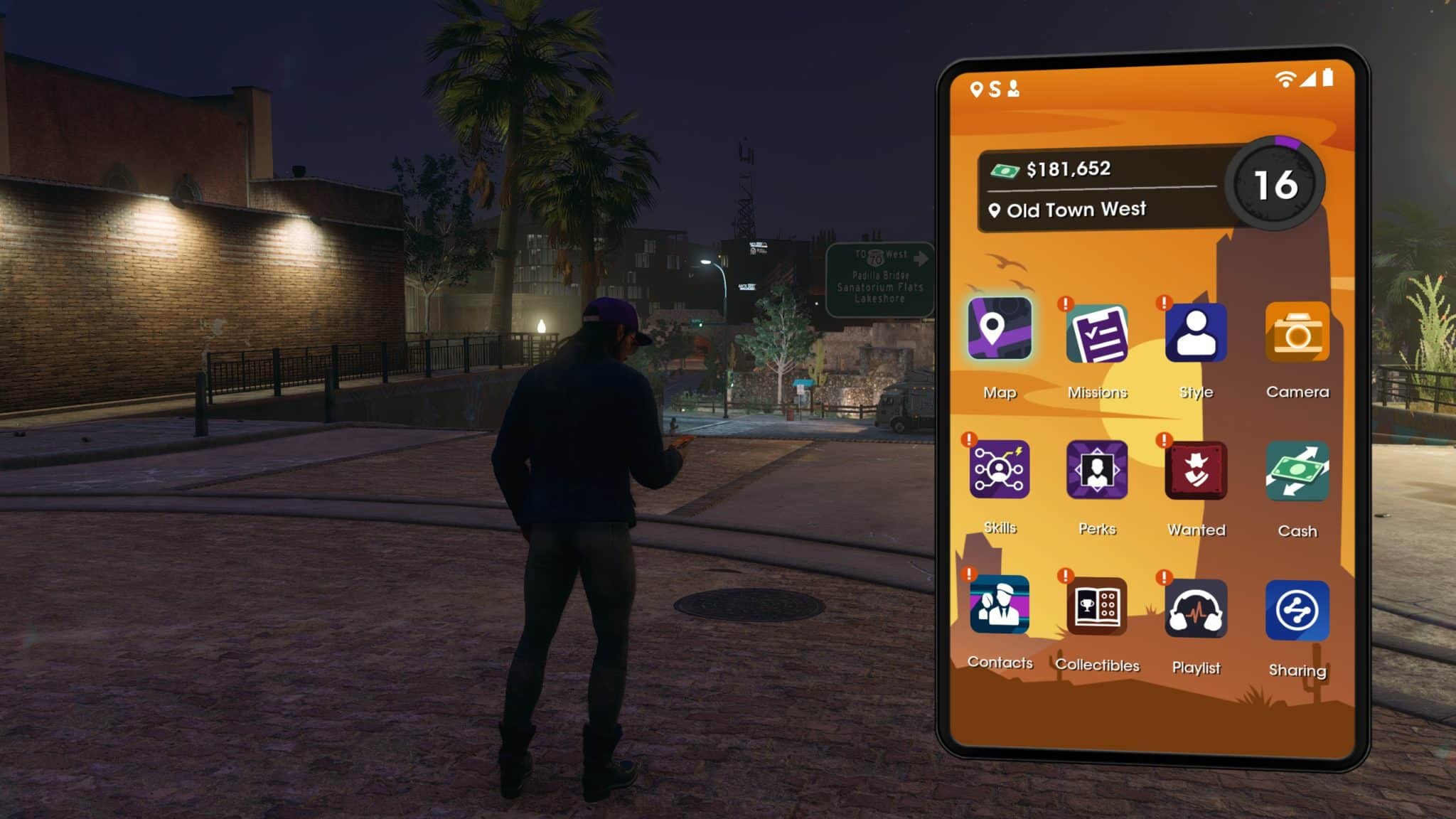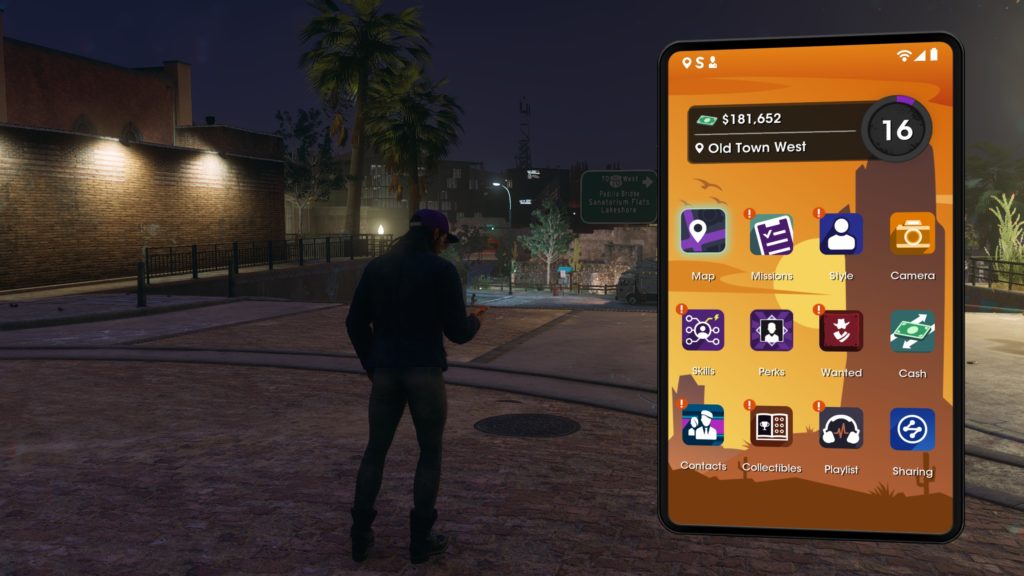 Now, locate The Church, and press Enter/A/X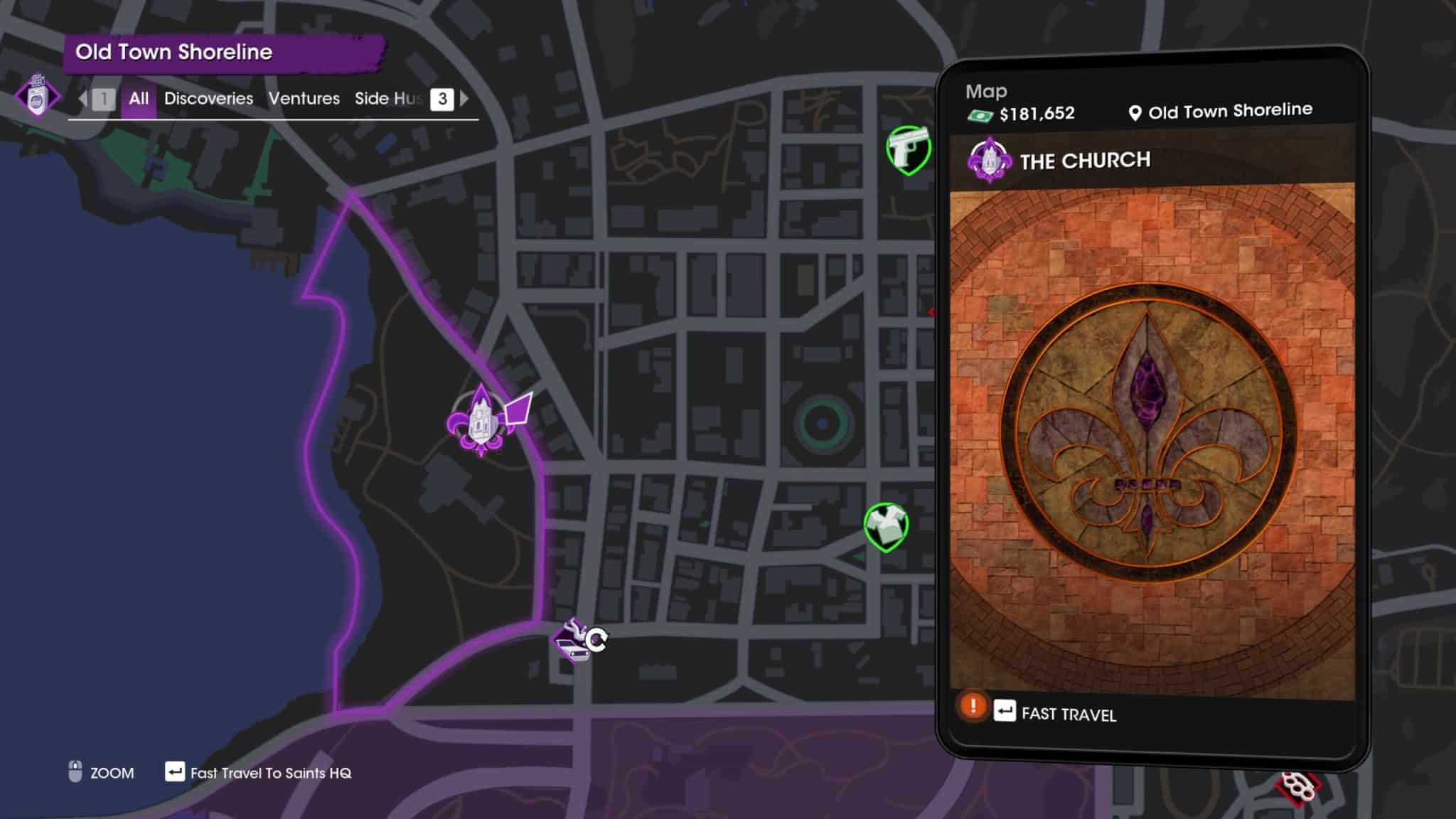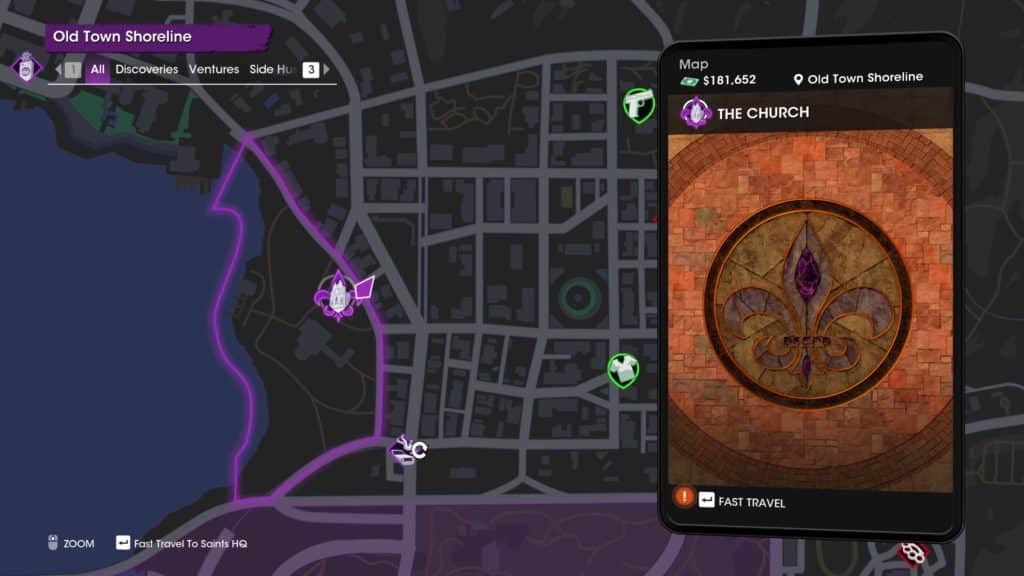 This will give bring up a prompt for confirmation, and after selecting yes, you'll be transported to the location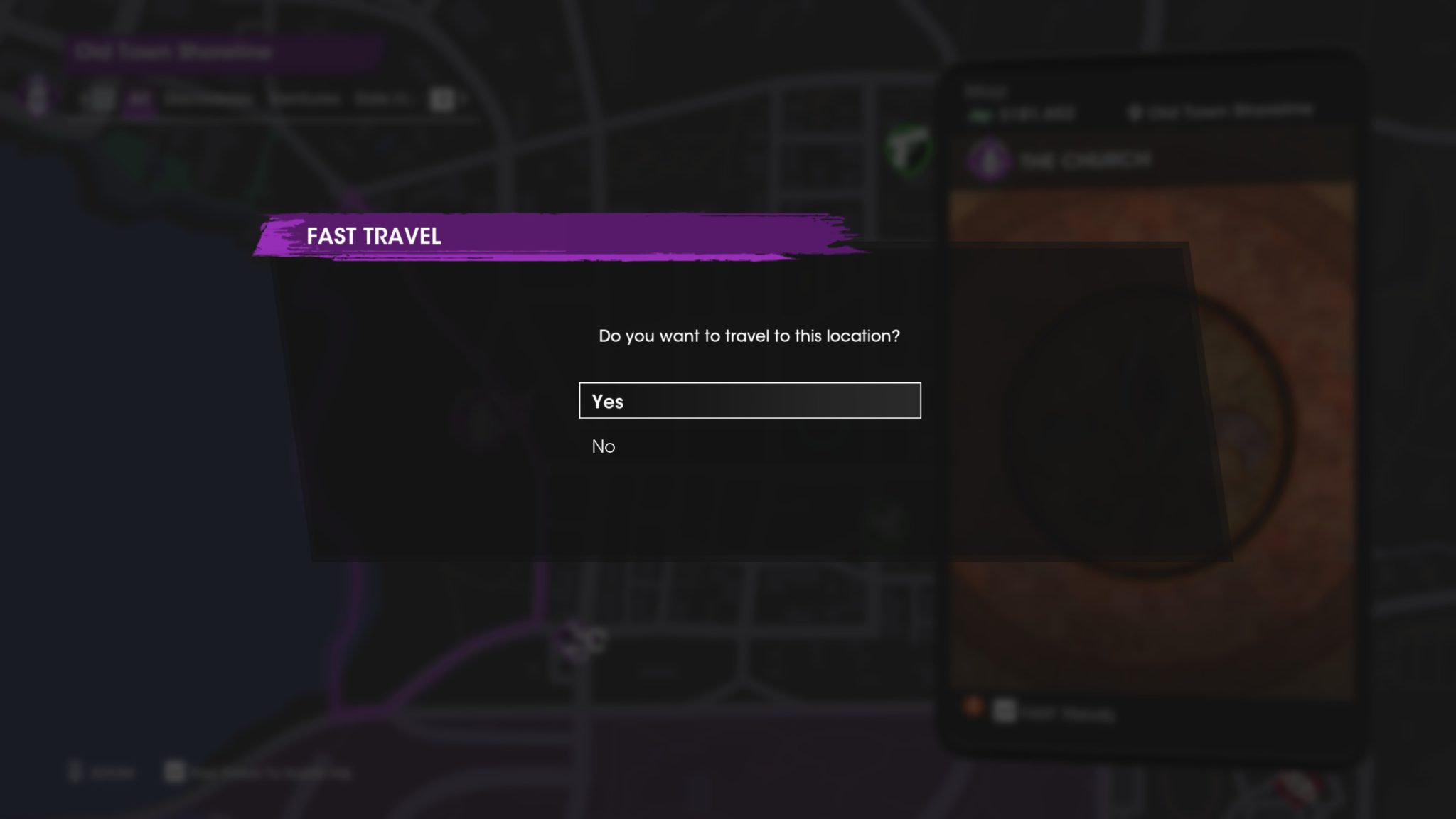 Fast Travel to Other Locations
While you can always fast travel to your base, other locations on your map need to first be discovered and interacted with to be used. This is fairly simple, and the more you explore the map, the more points you can interact with. Here is an example of how you can unlock and use a fast travel point.
Open your phone by clicking Tab on PC/ Share on PS/ View Button on Xbox
Here, select the Map Icon
Now, you'll see this FAST TRAVEL PHOTO icon pop up from time to time, the more you explore. It looks like this.
Now, you want to go to this point, by marking it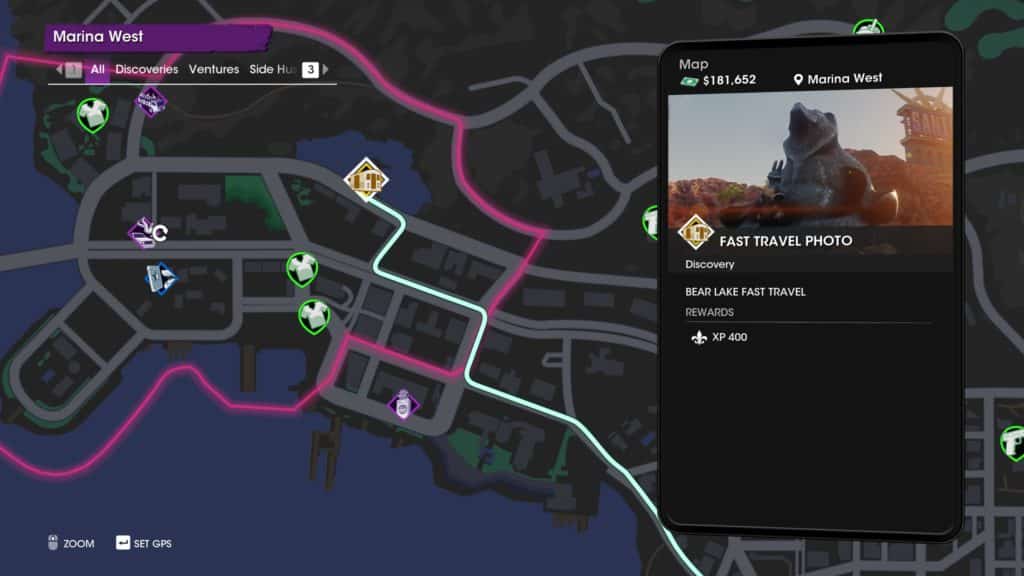 Once you reach the location, you'll see the Landmark, which in this case, is the Bear Statue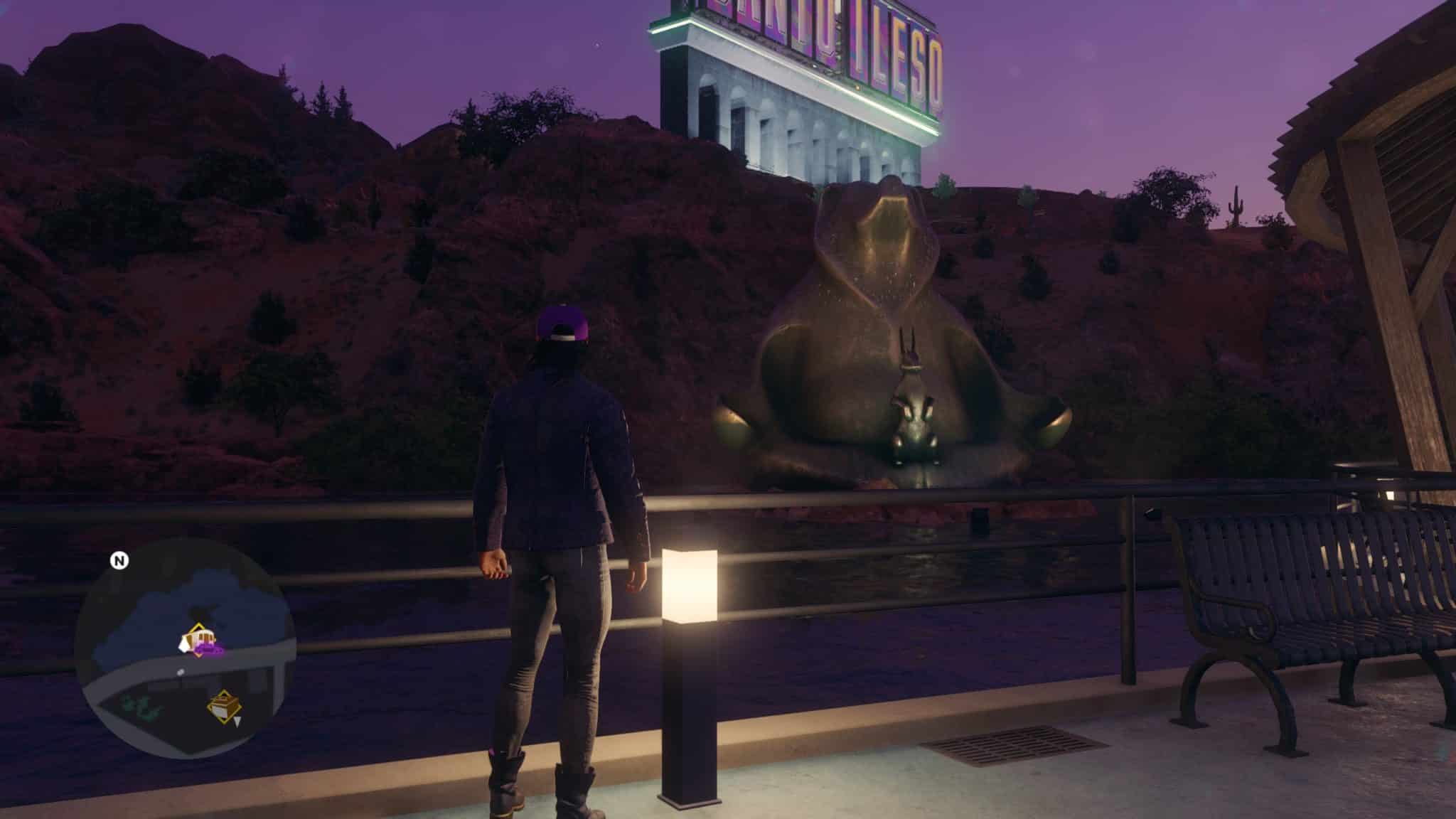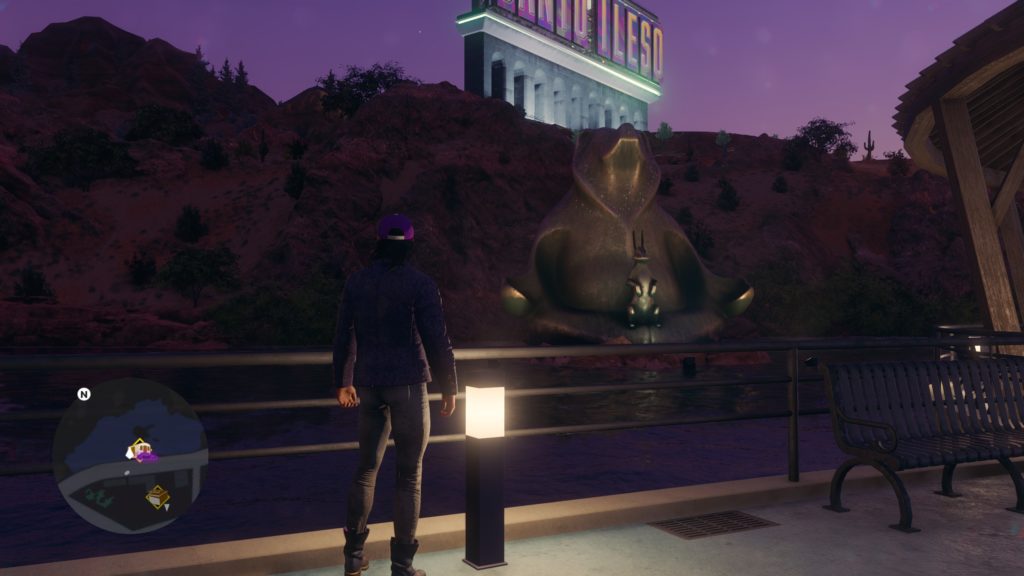 Take out your phone again, and select the Camera App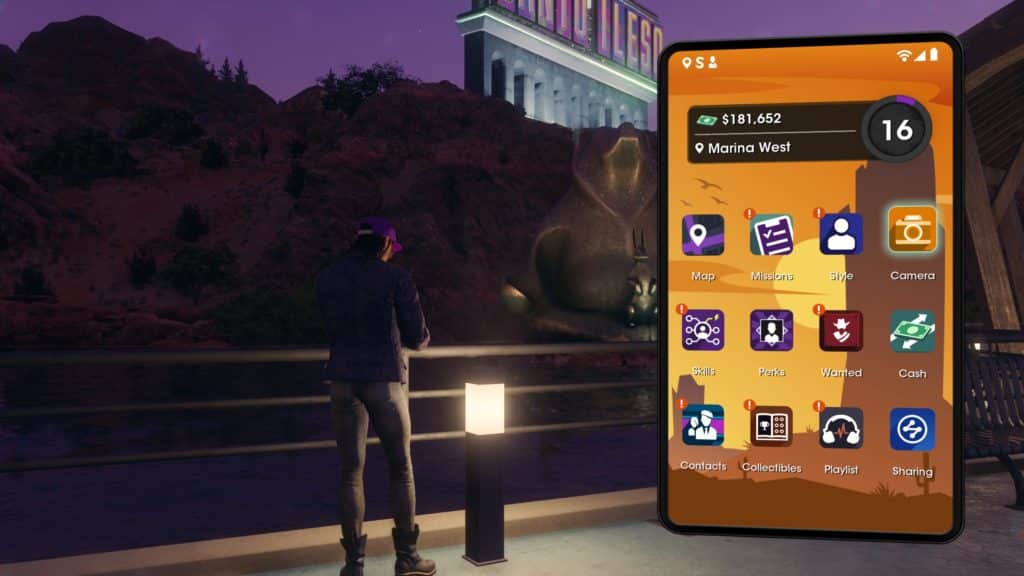 Take a picture of the Statue, and you'll get a confirmation that you've collected another fast travel point
Now, every time you open the Map app, you can simply fast travel to this point as well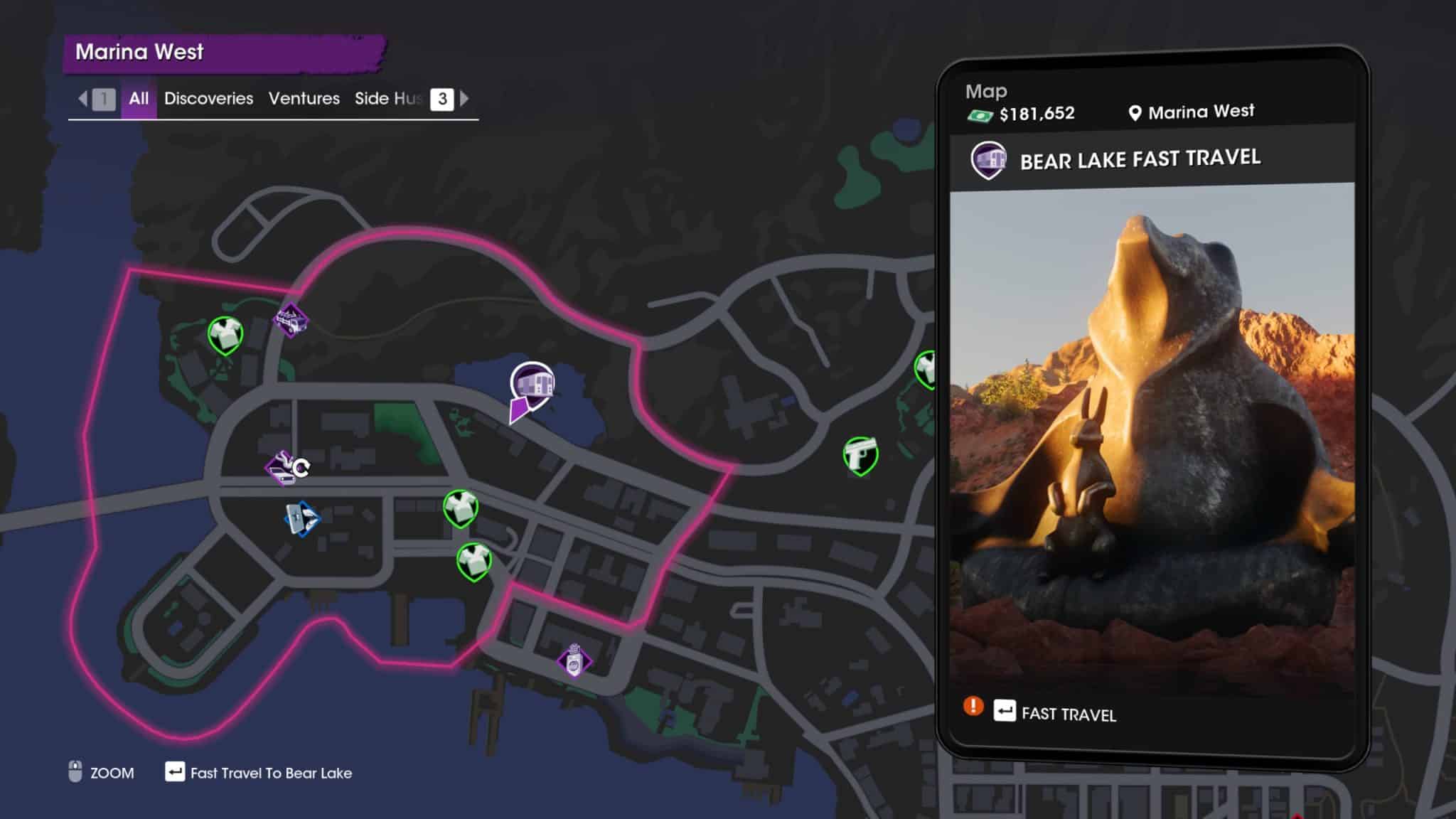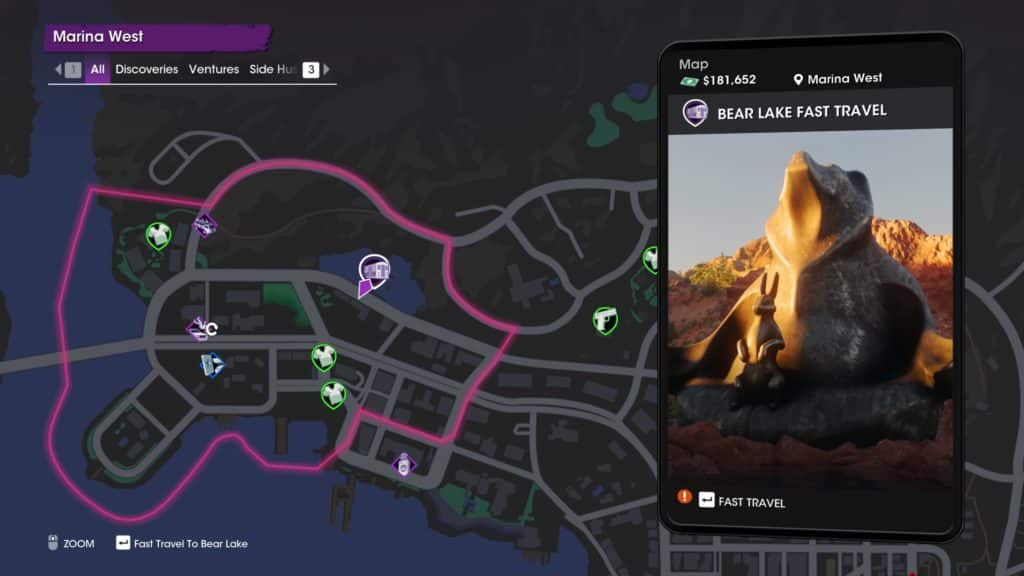 Every time you unlock a fast travel point, you'll get some XP as well
There are plenty of points over the map that you'll come across the more you travel, so it's a good idea to stop and take a picture while you're on the go. This will make the later sections of your game easier when you have to hop between different points of the map.
We hope this guide was helpful, and you now know how to fast travel in Saints Row. Let us know if you have any questions in the comments below.