The remake of the classic JRPG from Square Enix, Final Fantasy 7 Remake is finally out on PC. The game originally launched on the PS4 back in 2020 and made its way to PS5 as an even bigger package called Final Fantasy 7 Remake Intergrade. The PC version has all the goodies included, and better performance overall. While the port doesn't have a lot of graphical options, it does run well for the most part. The lack of many options though is a bit disappointing, as fans were expected a comprehensive port with tons of options to customize. If you want to play Final Fantasy 7 Remake with a PS4, or PS5 controller, here is how you can do that.
The release has been a subject of controversy, as the game is priced at $70, which is pretty high for a PC title. This new pricing introduced by Square Enix has disappointed PC gamers, and it is also exclusive to the Epic Games Store at the moment. At the moment, you can make use of Epic's Winter Sale, and get the game for $60 by using their coupon.
Fixing the Final Fantasy 7 Remake Controller issue
Multiple users have reported that they can't use the DualShock 4 with the PC version of Final Fantasy 7 Remake Intergrade. This is mostly because the game doesn't support the controller, nor does Epic Games Launcher. You can either use DS4Windows to add general Dualshock 4 support, or you can follow our method below, and add Epic Games Launcher to Steam.
Add Epic Games Launcher to Steam
Since Steam has Steam Input, you can use a plethora of controllers through it. You can also add different applications, and games to Steam, and make use of various Steam features in those by doing so. Adding Epic Games Launcher will allow you to use Steam Input in the games you own there. To do this, follow the steps below.
Launch Steam, and click on Games at the top left
Select Add a Non-Steam Game to My Library
After clicking this, a list of programs will show up.
Here, you want to check Epic Games Launcher, and then click "Add Selected Programs"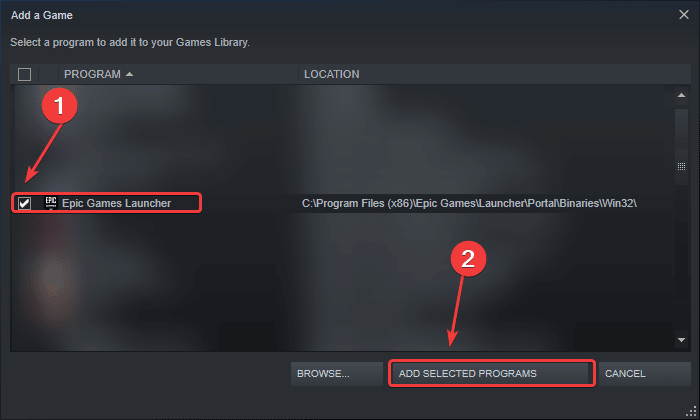 This will add Epic Games Launcher to Steam, and will run through it
Now, click on Steam at the top left
Select Settings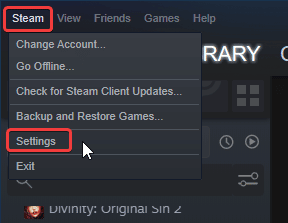 Here, in the Controllers tab, select GENERAL CONTROLLER SETTINGS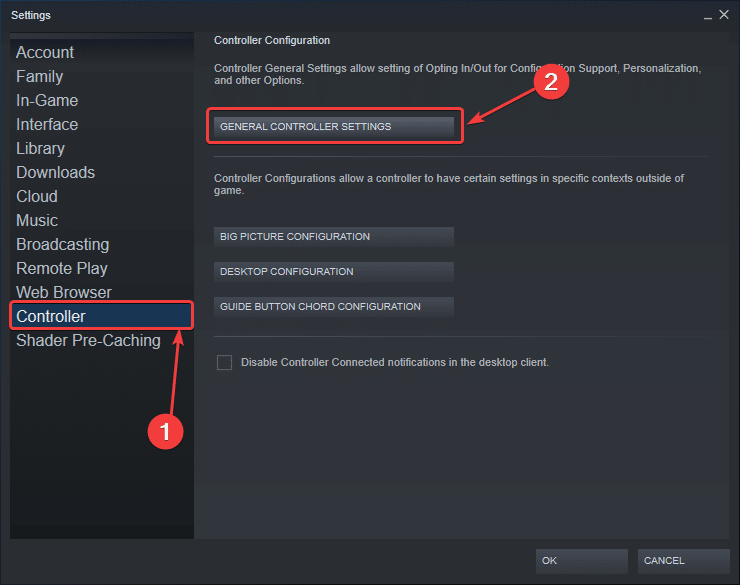 Your detected controllers should show up in the bottom
Now, launch the game, and your controller should run normally. Keep in mind, that Epic will now run through the Steam client, allowing you access to the Steam Overlay, and its various features as well.
We hope this guide helped you play Final Fantasy 7 Remake with the PS4 controller. Let us know if you have any questions in the comments below.