Terraria's fishing mechanic is a great way to get resources finding out how to fish in lava in Terraria is the "hottest" ways to do so. That said, this method of fishing requires a bit more preparation than regular fishing in water and honey. To start fishing in lava, you may have to craft specific equipment or finish several quests before you can even start.
If you feel like you don't know where to start, this guide is just for you. We've made a simple list of how to get started with lava fishing and which of the multiple ways you should try out first!
How to Fish in Lava in Terraria
There are three definitive ways to fish in lava in Terraria, each with its level of difficulty to start. We've sorted out which ways are the best to choose to start your fishing journey. Here are the top ways to start fishing in magma ranked from hardest to easiest.
Lavaproof Fishing Hook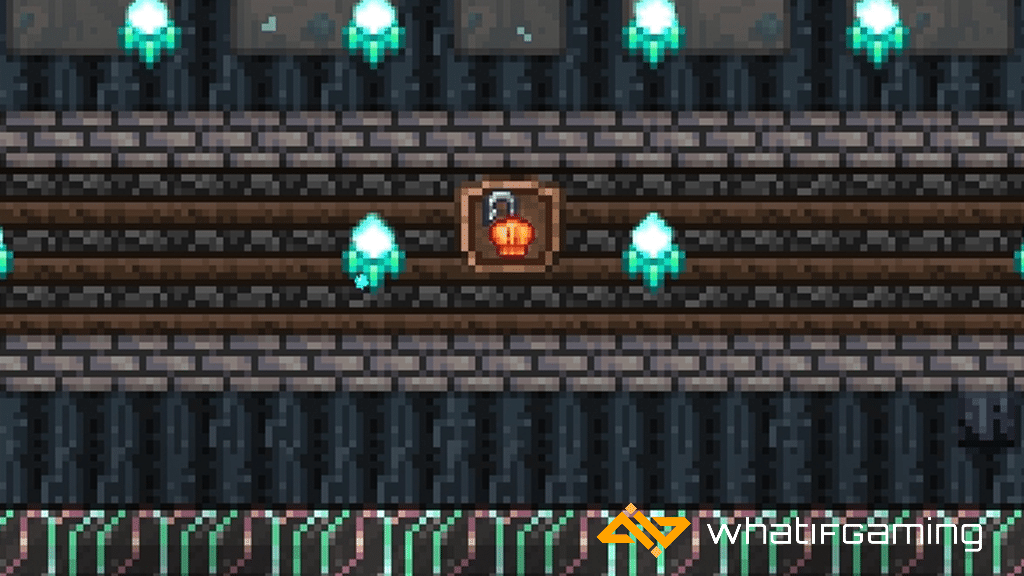 Difficulty Level – 5 of 5 Obsidian Skulls
The Lavaproof Fishing Hook is at the top of our difficulty list due to a simple caveat. While this accessory allows you to fish in lava, the only way to obtain this accessory is by getting lava crates in the first place. This is why it's ranked last place on our list.
This accessory, when obtained, allows you to use any bait and fishing rod and is a way to fish in lava, but not the earliest way. This method, however, can be combined with the others to increase your fishing chances in lava the future.
Angler's Fishing Quests
Difficulty Level – Take your chances
Golden Bug Net has a 1/80 chance to be a reward
Hotline Fishing Hook has a 1/75 chance to be a reward (with some prerequisites)
The Angler is one of the earliest NPCs that grants you access to Terraria Lava fishing. This NPC can be found sleeping near the ocean or floating across the sea. Once you get this NPC, they will be giving you Fishing Quests that will reward you with very useful fishing equipment.
You can get a Golden Bug Net as a reward with a 1/80 (1.25%) chance of occurring. The Hotline Fishing Hook is also a reward from the NPC, but you will need to have defeated the Wall of Flesh and have finished 25 of his quests as well.
Lavaproof Bug Net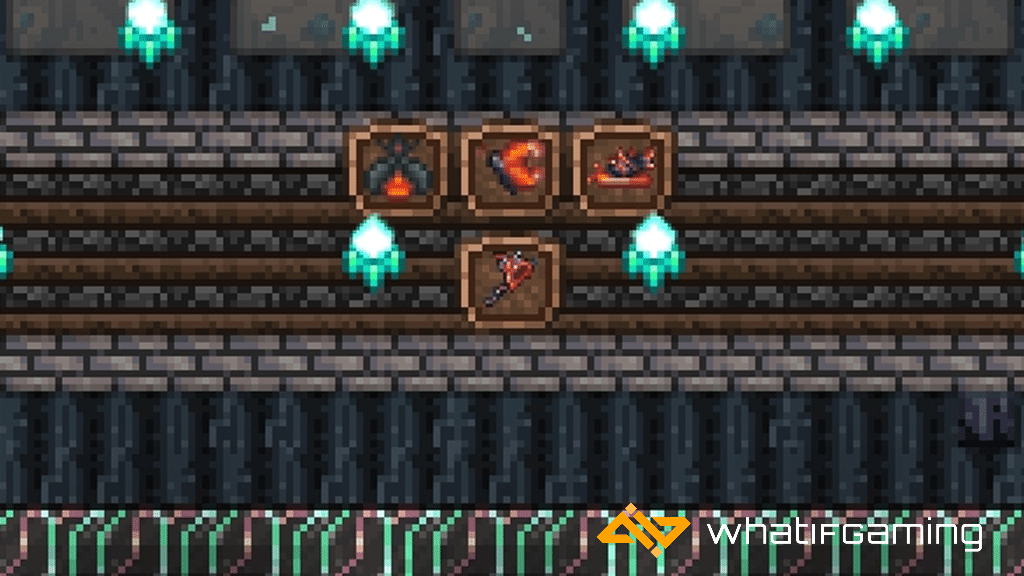 Difficulty – Very Easy
Does not require any quests to obtain
The Lavaproof Bug Net is the very first method that will help you with how to fish in lava in Terraria. This bug net will allow you to catch Lava critters (e.g. Lavafly, Magma Snail, Hell Butterfly) which enables fishing on Lava.
This will allow you to use your favored fishing rod and accessories to their fullest potential by using the lava critters for bait instead. The best part about this is you'll only need a regular Bug Net from the Merchant and 15 Hellstone Bars to craft this, making it accessible pre-Hardmode.
Conclusion
Lava fishing offers you a variety of Underworld-themed equipment and decorations. While it may seem difficult to get started in Terraria lava fishing, this guide covers everything you'll ever need to begin casting your lines.
If you've just picked up Terraria and are having problems starting the game, we have a beginner's guide right here!
Need help finding the best World Seeds? Click here for our best 1.4.4.9 and Secret World seeds.