Call of Duty: Vanguard has been out for almost two weeks now, yet the game continues to experience technical problems. Some players have been complaining about visibility, whereas for others there are some serious blur issues. The game has a lot of different settings that could be improperly set up, or just poorly optimized. Nevertheless, here are some potential solutions on how to fix the CoD: Vanguard blurry screen issue.
Fix 1: Render & Texture Settings
The most common reason why people are experiencing blurry screen issues in CoD: Vanguard is due to improper render settings. The Texture/Render resolution determines how well the game runs and looks like. The higher the settings, the better the quality of the game, however this may come at the cost of performance.
If your PC cannot run the game at its highest settings, you might definitely encounter some blurry screen issues. Nevertheless, that doesn't mean you can't play Vanguard at 100% render resolution. This method will fix the issue for a majority of affected players. Just do the following:
Open the Battle.net application
Launch CoD: Vanguard
Go to Graphics tab under Settings
Click the Quality tab
Ensure Render Resolution is at 100%
Increase Texture/Quality Settings (if possible)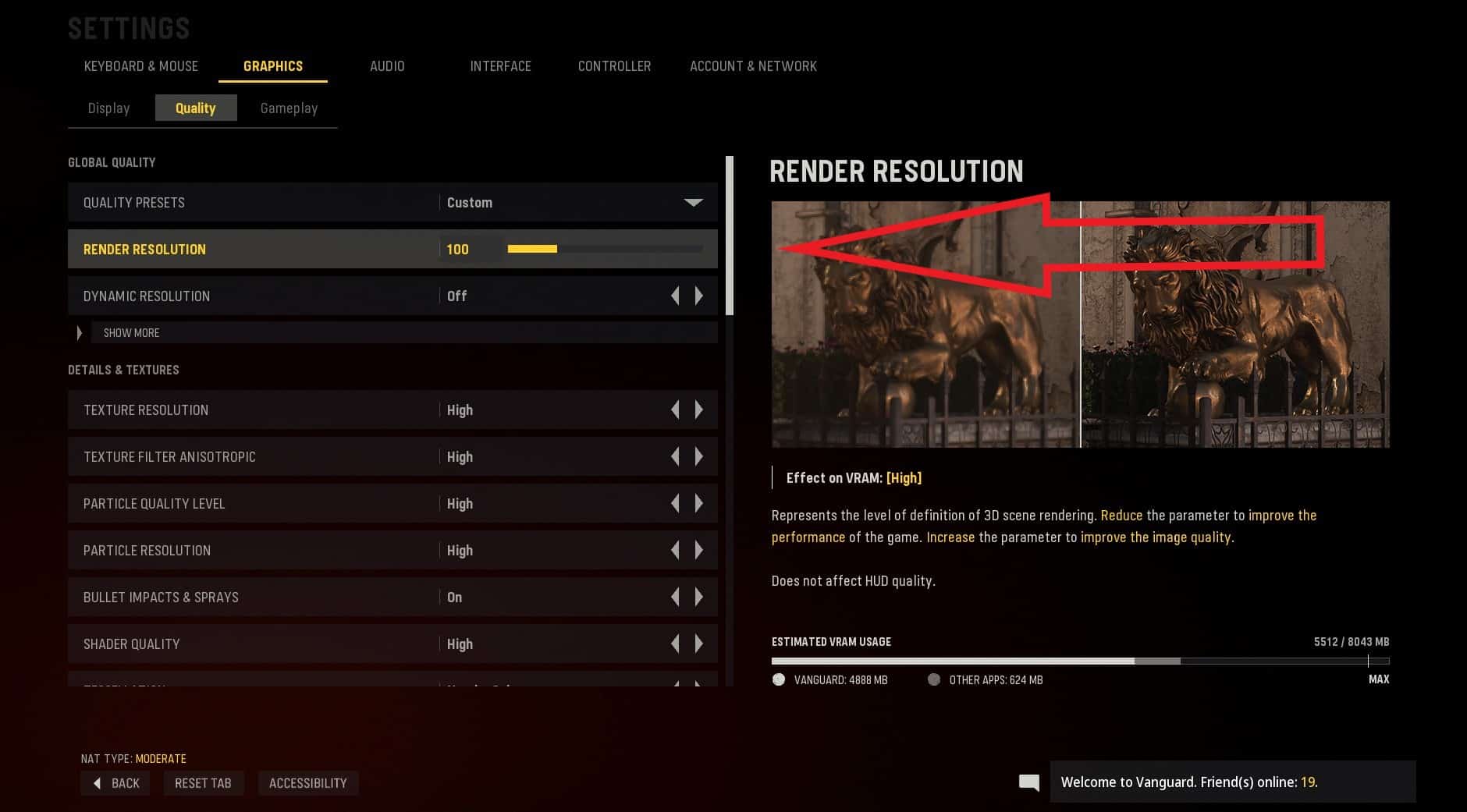 Fix 2: Restart Shader Compilation
If you're familiar with CoD: MW and BOCW, know that shader installation is also very relevant in Vanguard. Many people have been stuck with a compiling shader bug, a problem which might also correlate to potential blur issues. You could restart shader compilation to fix both.
Open the Battle.net application
Launch CoD: Vanguard
Go to Graphics tab under Settings
Click on the Quality tab
Select the [Restart Shader Compilation] option at the bottom of the Graphics tab
Wait for all 3 shader packs to complete installation.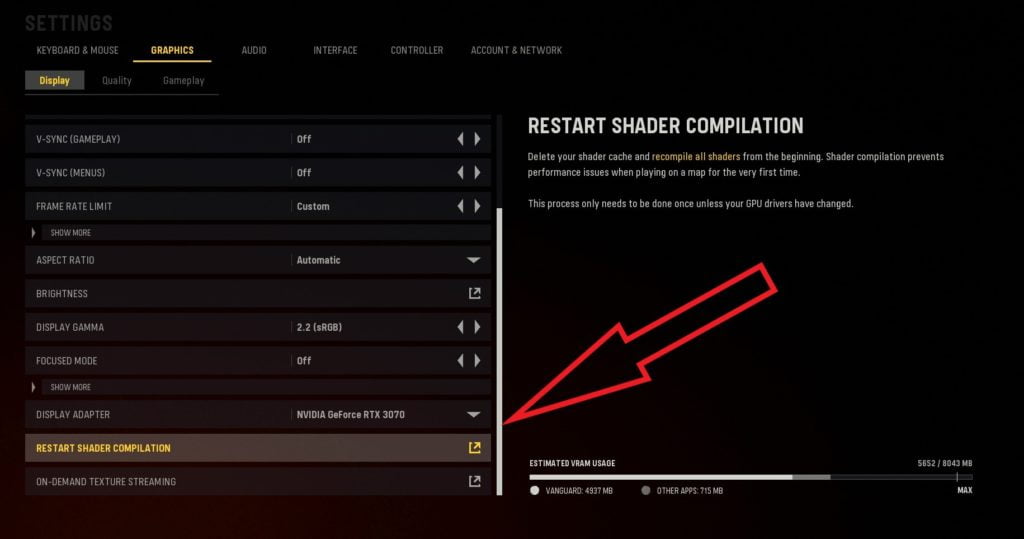 Fix 3: Turn on FidelityFX CAS Option
A lot of new video game releases have been using AMD's FidelityFX Contrast Adaptive Sharpening (CAS) system. In its most basic sense, the Fidelity CAS smoothens out a game's visual quality through image-sharpening technology. Enabling this option is quite easy:
Open the Battle.net application
Launch CoD: Vanguard
Go to Settings
Click on the Graphics/Quality tab
Find and Turn on "FidelityFX CAS" option
For most people, playing around with the FidelityFX Cas and Render/Texture settings will fix their Vanguard blurry screen issues.
Fix 4: Other Settings
CoD: Vanguard has a ton of other options that could be altered to fix your blur problems. The fix could be as simple as turning off the motion blur option (if not already turned off) or adjusting some external settings like your graphics drivers. Here are some other settings you could try turning off:
Focused Mode
Depth of Field
World Motion Blur
Weapon Motion Blur
Dynamic Resolution
Turn on/off NVIDIA DLSS
Turn on/off On-Demand Texture Streaming
We hope that these solutions have been sufficient enough in helping you fix the CoD: Vanguard blurry screen issue. In case the problem persists, you should definitely try updating your graphics and Windows drivers.
For more on Call of Duty: Vanguard, make sure to follow us on Twitter and check our page regularly.