Nier Replicant is a remaster of the Japanese version of Nier that came out back in 2010. This version features a different protagonist than the western release and additional content. The game is now out on multiple platforms including PC. Sadly, similar to Nier Automata this isn't a great port either, it's actually very barebones. There are many issues in this version, and it's sad to see the state of this port in 2021. If you want to fix Nier Replicant Stuttering with controller issue, here is how you can do that.
We have already written a guide for the strange animation problem that shows up every time the game's framerate goes above 60. We don't have much hope for future updates, since Nier Automata still has multiple technical problems despite being a 4-year-old game. Your best resort is to stick to these fixes for now.
Fixing the Nier Replicant Stuttering with controller
Multiple users have complained that they are facing stuttering while they have a controller plugged in. Other users can't seem to get the controller working at all. Both of these are tied to the poor support added by the developers, but it isn't unfixable. To fix the stuttering, and get your controller working, follow the steps below.
Open Steam, and navigate to your library
Here, right-click on Nier Replicant
Select Properties

Now select the CONTROLLER tab
Change the override setting to Disable Steam Input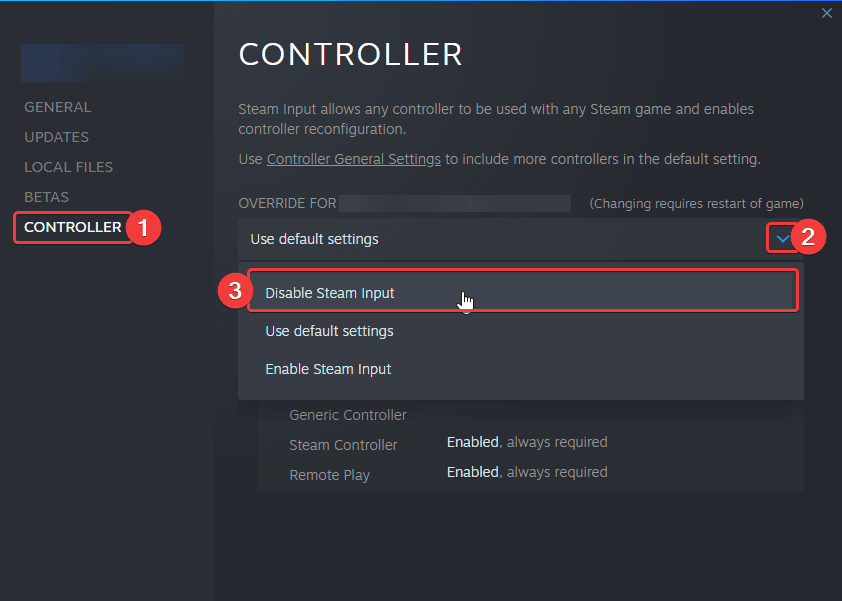 After you are done with this, relaunch the game, and see if that worked for you. Now, the controller support itself is pretty limited too, and players will only see Xbox prompts. We are hoping that a future patch can fix these issues. For now, the user reviews are sitting at Mixed on Steam, and this is because of the technical problems at launch.
Update your GPU Drivers
Additionally, if your stuttering issues aren't tied to the controller, you should still update your GPU drivers. You can get the latest ones from the links below.
We hope this guide helped fix your Nier Replicant stuttering issues while the controller is plugged in. Let us know if you have any questions in the comments below.