Roblox is one of the largest online gaming platforms in the world, and features a wide variety of user-created titles to play for free. It's simplistic interface, low requirements, and online support have allowed it to grow to a 150 million player userbase. It has further expanded to Xbox, mac, Android, and iOS as well, and continues the free-to-play model. Since Roblox uses a web interface for most it's account, game, and download management, players are bound to run into technical issues from time to time. A lot of these are network-related, and there are plenty of helpful ways one can fix those. If the Roblox Error Code 267 is being displayed to you, here are a few things you can try to fix that.
One of the more common errors is 279, and you can read our extensive guide on that to fix that as well. Players running into any lag issues can try a few helpful tips as well to improve their overall experience. For the most part though, games on Roblox run pretty well because of their low requirements, and simplistic visuals.
Fixing the Roblox Error Code 267
Some users have reported that they are running into the 267 error code, which usually means that you have either been disconnected from a game, or have been kicked. There are multiple variants and prompts of the error code, but this is what it normally looks like.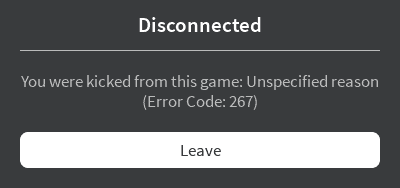 Now, you could have been kicked for plenty of reasons, and players using illegal scripts are automatically kicked in most cases. However, this isn't just tied to cheating, but also caused because of network problems. To ensure users don't run into this again, we have a few methods that can be helpful.
Make sure you are using a supported browser
Like we mentioned previously, Roblox uses a web interface for a lot of its functions. Even the games you browse and launch are done through the browser. To ensure that you don't have any problems with that part, please make sure you are using a supported browser.
The following list of browsers are supported, and recommended by Roblox Corporation.
Google Chrome
Mozilla Firefox
Safari (Mac only)
Opera
Microsoft Edge
Additionally, make sure your browser is updated to the latest version as well. Normally when a new update is out, the browser will prompt you with it anyway.
Reset your browser settings
After you are sure that the browser is supported, and the error persists, you can now try resetting your browser settings. For now, we will use Google Chrome as an example, because it is the more commonly used browser.
Click on the More icon in the top right of the browser, and then Settings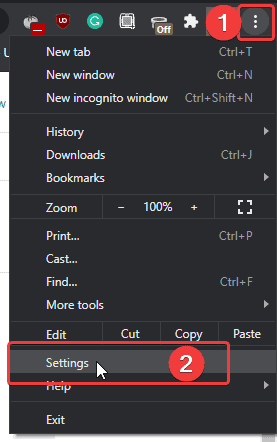 On your left, scroll down, and click on Reset and clean up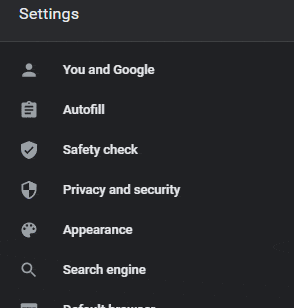 Now, under Reset and clean up, click on Restore settings to their original defaults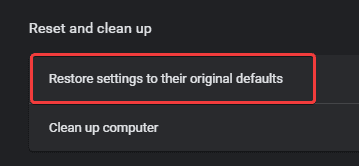 Finally, click the Reset settings button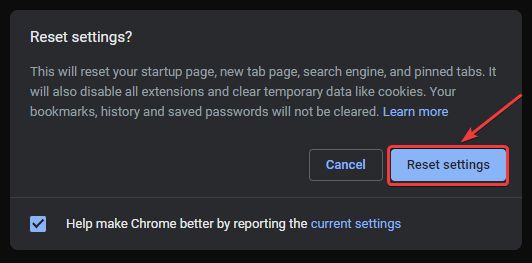 Disable any adblockers and third party extensions
Adblockers are very useful and protect you from unnecessary popups. However, there are times that Adblockers can actually block important scripts from games that are available in Roblox. To make sure that doesn't happen, you either want to disable the adblock, or add the Roblox website into its exceptions.
To demonstrate how you can do that, we will be using Ublock Origin as an example. This is a fairly popular adblocker and works very well.
First, open the Roblox website in your browser, and make sure you are signed in
Now, click on the extension icon in the top right to bring up settings
Click on the Power Button to make sure Ublock Origin doesn't block ads, or anything in this particular site

Making sure that no important scripts can potentially fix the Roblox Error Code 267.
Ensure that your account is older than 30 days
This might not be the case for every game, but some games require that your account is at least 30 days old. To check that, simply look up when you signed up for Roblox through your email, and wait out till it's actually 30 days since your account was created.
Game creators have the option to specify the age requirement for an account, and it is usually done to avoid bots, cheaters, and smurf accounts.
The error doesn't specify if that indeed was the reason, but it's very possible. You can also try other games, and see if those are working fine for you. If that is the case then there is a good chance your account needs to be at least 30 days old.
Switch to a wired connection
Playing on Wi-Fi can cause a lot of packet loss issues, and it is never recommended for online gaming. To ensure that you are getting the best possible speed, and latency from your modem, it is recommended that you play Roblox on a wired connection. A wired connection refers to the modem and PC connected through a LAN cable.
Try logging in with a VPN
It is possible that your current region is currently facing issues, and it's a good idea to maybe try connecting through a different region. To do this, you can try using VPN software. Simply log out of your Roblox account, and turn the VPN on, and log in again. One of the free options includes Proton VPN, which you can get from the following link.
Reinstall Roblox
If none of the suggestions above worked for you, you can also try reinstalling Roblox. Since the game isn't that large in size anyway, downloading it again isn't that big of a problem. To uninstall it, follow the steps below.
In Windows Search type "add or remove programs". Click on the result
Here, under Apps and features, type Roblox
Click on the result, and select Uninstall
Do this for both Roblox Player, and Roblox Studio


After the game has been successfully uninstalled, download the installer again from the official website, and reinstall the game.
Things to keep in mind
Here are a few key things to keep in mind when you are running into the Roblox Error Code 267.
Please don't use any illegal scripts while you are playing Roblox. You might have been banned from a specific game, but that can terminate your account too.
Consider investing in a better internet connection if you suffer from network issues in all your multiplayer games. An easy way to see that is by checking latency and packet loss in each game.
Regularly check the Roblox twitter account, and see if they have mentioned a backend problem that is currently causing the network error.
We hope this guide was helpful and you were able to fix the Roblox 267 Error Code. If you have any questions, feel free to ask them in the comments below.