Roblox is very popular thanks to its multi-platform release. Such as Windows, Xbox, Mac, and Mobiles. Because of various platforms, it is prone to many crashes and glitches. This guide will explain how to fix Roblox error code 901.
The Roblox error code 901 is pretty standard on Xbox, which means that the server is either in maintenance or the device is having trouble connecting to the game server.
Ways to Fix Roblox Error Code 901
There are multiple steps in fixing the error code 901. Here we will explain them in detail, such as resetting your Xbox console and checking if the game servers are down.
Internet Connectivity
One of the first things you should always do whenever you encounter a network error is to check if you are connected to the internet.
To check your network connection. Press the Xbox button on your controller and select settings on the menu. And press on the network settings. Here you can see if you are connected to the internet and your connection type. It is best if you are connected by Ethernet.
If your device is connected to the internet, and you are still getting the error code 901, to fix that, you should check the Roblox server status.
Roblox Server Status
To check the current status of Roblox servers, head to the Roblox server website, which lists everything as operational or under maintenance. Check for your device. If it says down or in maintenance, then you should wait a little while and check back again.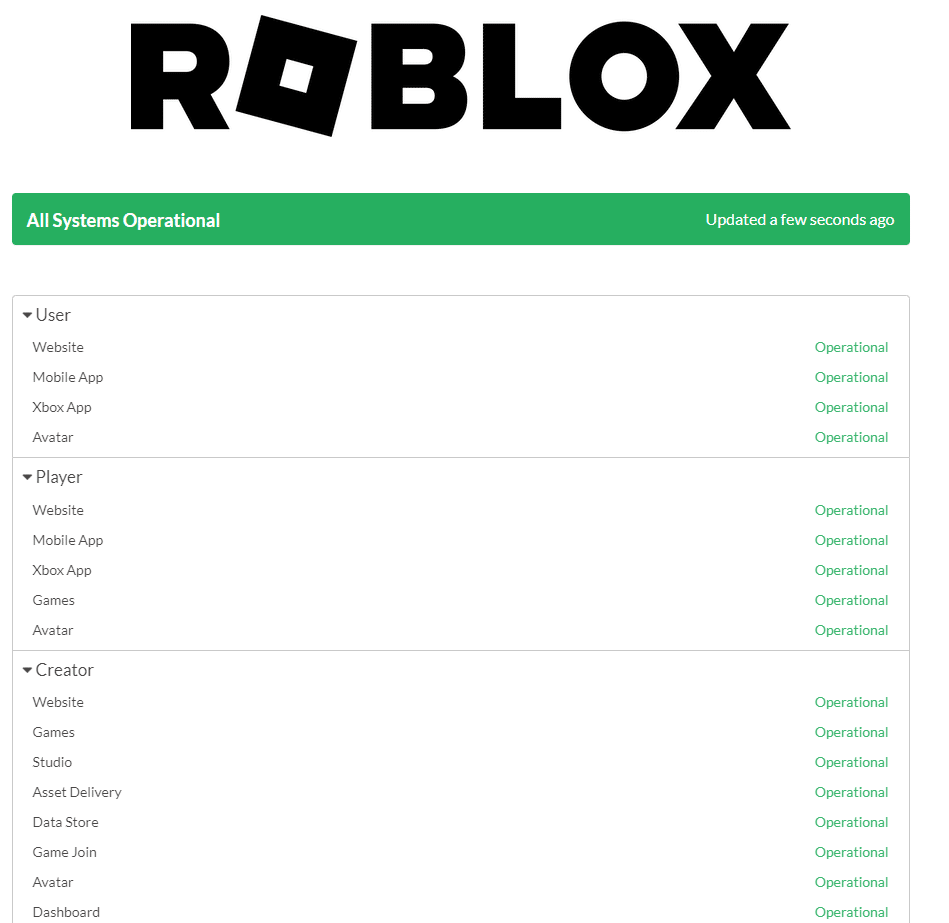 If it says operational, then your device is malfunctioning, and you should restart your console to get rid of any temporary errors caused by corrupted files.
Restart Console
Restarting your Xbox one console is very easy and often removes temporary corrupted files. To do that, follow these steps.
Make sure your console is fully booted (not in hibernation).
Press and hold the Xbox button (on your console) for about 15 seconds.
After your console is fully shut down, you have to wait for at least a minute so that everything can properly shut down.
After waiting for a minute, turn your console back on by pressing the power button.
Note: If you notice that the startup animation is taking longer than usual (the one that lasts over 5 seconds), then that means the cycle was complete.
Now you should open Roblox, and the error 103 will be gone.
Roblox Twitter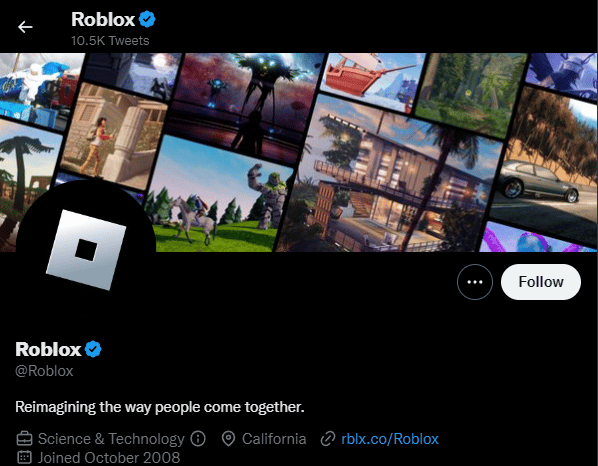 In order to be on the lookout for any future Roblox server maintenance, make sure to follow them on Roblox Twitter. They regularly tweet out whenever they plan to go under maintenance. This can be helpful whenever you are trying to troubleshoot because you might spend countless hours troubleshooting mean while the servers might be down on their end. This can be frustrating. So be sure to follow them.
Isitdownrightnow.com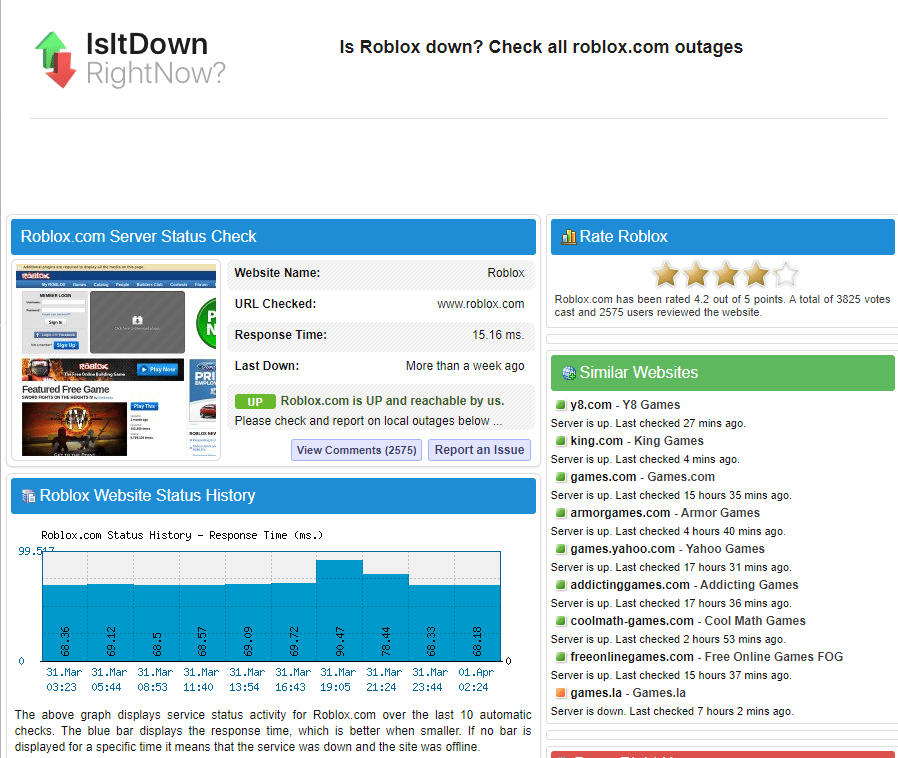 Isitdownrightnow is a website that often lets you know if a website or a server is malfunctioning. This website can help you diagnose the issue. It will state if the Roblox website is down. To know if Roblox is up and working for other people, make sure to check this link out.
Conclusion
We hope this guide helped you fix your Roblox error code 901. If it did, please drop us a comment below. We would love to hear your feedback. If you are on PC and suddenly Roblox stops loading your games, please check out this guide. Please let us know if you have an error code that is troubling you. We will gladly help you with that.