Roblox is an online game platform and game creation system from Roblox Corporation. It allows players to create their own games, share them with other people, and play together. It was first launched back in 2006, and over time, millions of players have joined it and continue to develop unique, and interesting games on it. It's available on multiple platforms and provides an easy-to-use interface for gamers to use without going into too much complexity. Now, there are some technical problems in the game as well. This shouldn't be surprising given how many people are using it, and that the complexity of each game can vary. Here is how you can fix Roblox lag issues, and get the most out of your system when you are playing the game.
For the most part, though, Roblox runs very well as you would expect. The system requirements are fairly low, and it provides a web interface for most of the browsing. Roblox had over 150 million users in 2020 and was estimated to be worth over $4 billion. It's one of the most played games in the world, and that can be attributed to its user-friendly design, and freedom to create.
Fix Roblox lag issues on PC
Since Roblox provides players the option to create their own games, and enjoy ones created by others, there are always going to be some issues. One of the biggest complaints from players is the constant lag in games. This can be caused by a variety of reasons, whether those are network or hardware-related. Roblox's own servers haven't been that great lately, and there is only so much that players can do to improve the general experience.
The guide is meant to be followed by anyone, and there won't be anything complicated. For now, this guide is intended for PC users only, as that is the platform with the most customizability. Hopefully, after going through this, you can fix your Roblox lag issues as well.
Adjust Graphics Settings
The first and foremost thing to fix Roblox lag issues is to adjust the graphics settings of the game. To do this, follow the steps below.
Launch Roblox, and select the game you want to play. For this guide, we are playing a shooter, called Arsenal
Click on the play button in the web interface


After the game has launched, you want to click the button in the top left
This will open the Options menu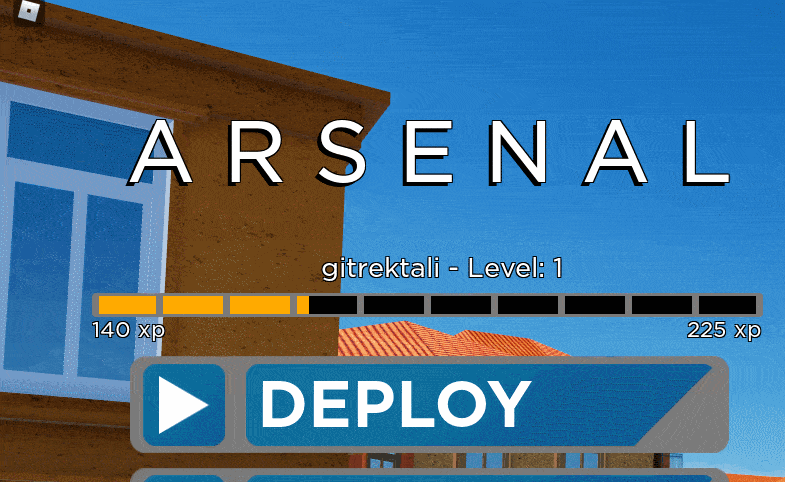 Now, click on Settings, and you will see a lot of options

Here, you want to change the value of Graphics Mode from Automatic to Manual
After that, reduce the value of Graphics Quality. You can keep decreasing it, and check if that made an impact. The lowest value means the game is running at the lowest settings possible

Now, some games might have additional in-game Settings as well. To check those, search for an icon on the main menu that looks like a gear. This is usually to indicate a settings section.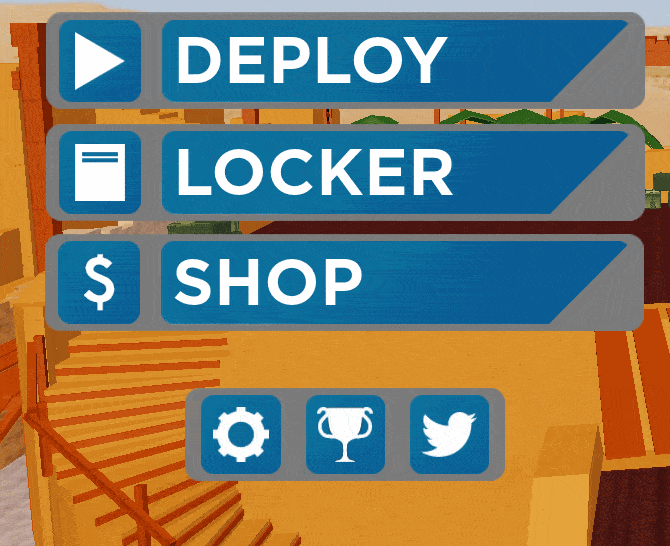 Here, you want to turn off anything that might be graphics-related. This could mean additional physics or shadows. Turning these off will net you additional frames, and improve general performance, and potentially fix Roblox lag, that you are facing.
Some games will explicitly mention if a setting is "expensive", which means that it is a bit on the demanding side
In the case of Arsenal, we turned off the following settings

Shadows
Viewport Character
Particle Physics
Adjust Roblox Studio Settings
The next thing you can do, is open up Roblox Studio, and adjust some settings there. To do this, follow the steps below.
From your desktop, open using the shortcut (you will need to login)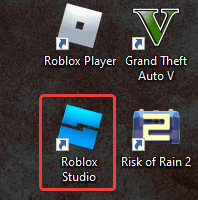 Click on FILE, and then select Studio Settings. You can also press Alt + S
Next, click on Rendering
Set the value of Quality level to something like 10. You can reduce it even further if this doesn't improve performance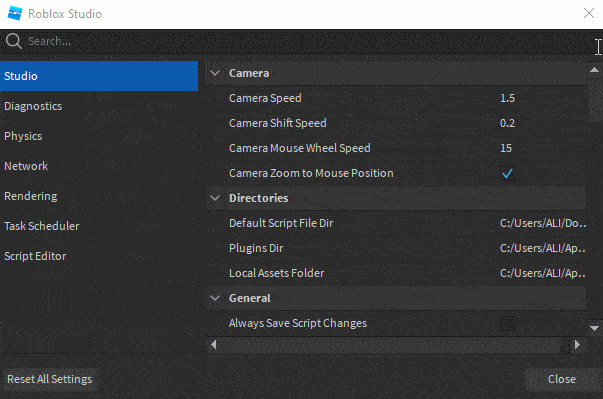 Scroll down a bit more, and change the value of Graphics Mode to OpenGL. If you have an AMD GPU, you can also try Vulkan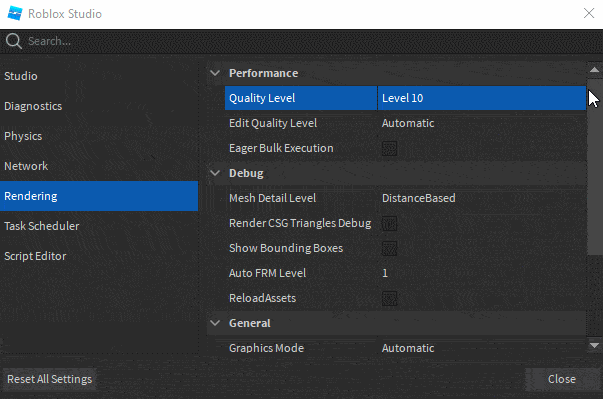 Exit out, and launch the game again
This is one of the most important steps when you are trying to fix Roblox lag issues.
Clear your Temp folder in Windows
If you never had any issues with Roblox, and suddenly developed lag during gameplay, it's possible that your temp folder is a bit crowded. To manually empty that, follow the steps below.
Open Windows Run by either pressing the Windows + R keys together or by searching for it in Windows Search.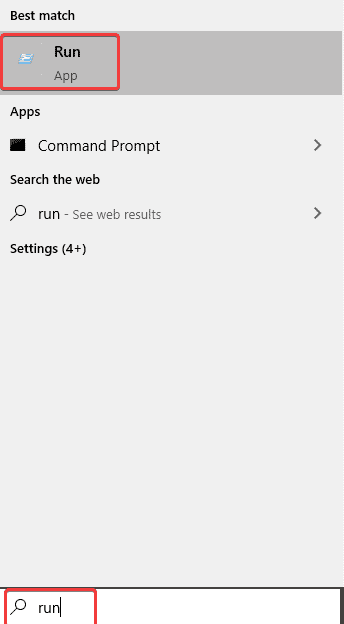 Now, type in the following, as shown below
%temp%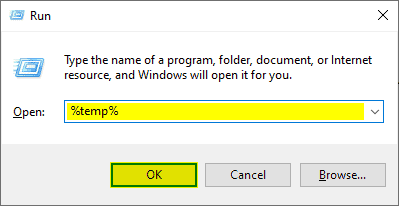 Once you are inside the folder, press "Ctrl + A" to select everything, and then "Shift + Delete" to permanently delete the files.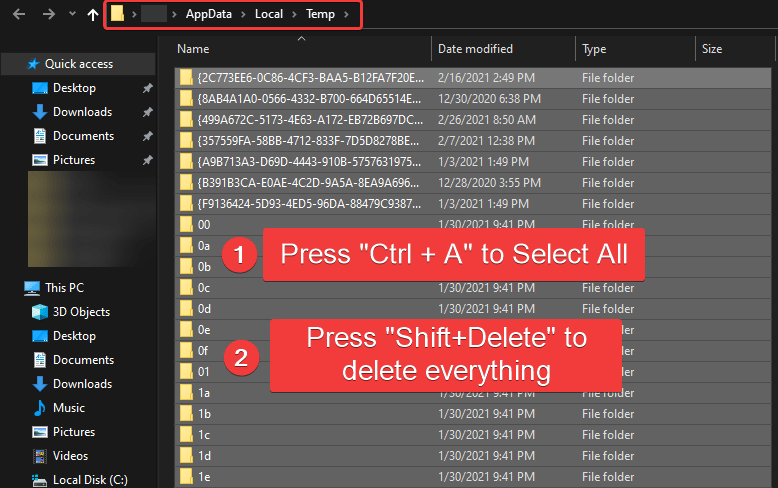 Close unnecessary programs running in the background
To ensure that Roblox utilizes your hardware fully, close any other background programs. You can check if there are other programs running by opening the Task Manager. To do this, and fix Roblox lag, follow the steps below.
Right-click on the Taskbar, and select Task Manager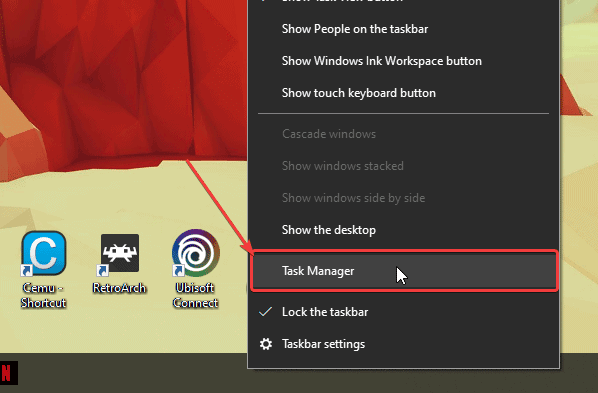 In the Processes tab, click on either CPU, or Memory, and it will sort all the programs depending on what is using the most resources.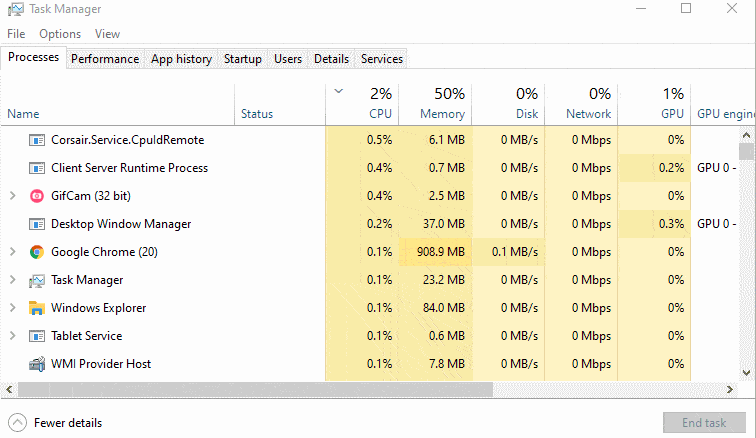 As an example, we can see that Discord is taking up a lot of RAM. We can click on it, and then select the End Task button to close it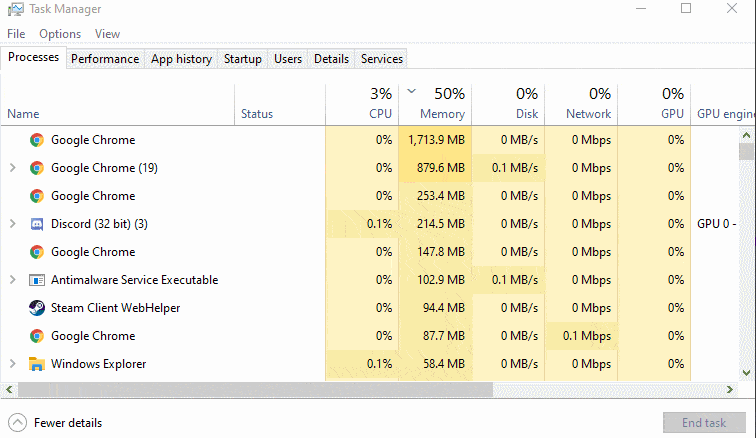 Prioritize Roblox in Graphics Settings
In Windows Search, type Graphics Settings, and click on it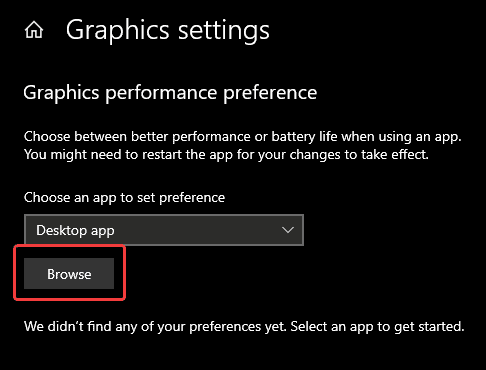 Next, access your Desktop in Browse, and right-click on Roblox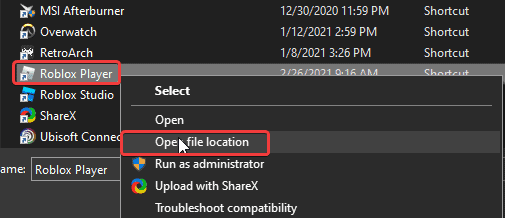 Click on Open file location, and there, add Roblox Launcher
Now that Roblox has been added, click on Options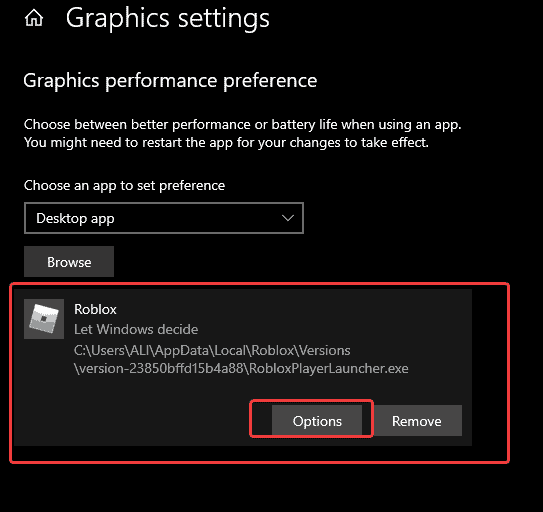 Select High-Performance, and then Save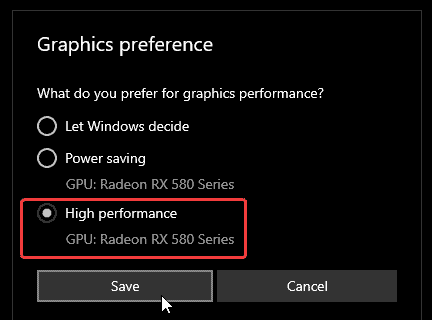 Switch to dedicated GPU on laptop
If you are a laptop user and meet the requirements, it is possible that your dedicated GPU isn't being utilized. This usually happens when Windows is conserving power and doesn't use the more power expensive GPU. To switch the dedicated GPU, follow the steps below.
Switching to the dedicated Nvidia GPU
First, open the Nvidia Control Panel. Right-click anywhere on the desktop on an empty space on the desktop and choose Nvidia Control Panel from the menu
Now, once the Control Panel is open, click on 3D Settings and then Manage 3D Settings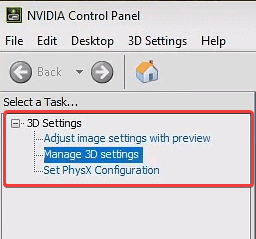 After that, select Global Settings
Here set the preferred graphics processor for this program to High-performance Nvidia processor from the dropdown
Finally, save your changes. Your game should now run with the dedicated Nvidia GPU.
Switching to the dedicated AMD GPU
First, open Radeon Settings. This can be done by clicking on the Desktop and selecting AMD Radeon Software.
Head over to Preferences and then Additional Settings
After this, select Power and then Switchable Graphics Application Setting
Select Roblox of applications
In the column Graphics Settings, assign the High-Performance profile to Roblox
Use a wired connection
Since most Roblox games are online, it is recommended that you use a wired connection. Even if you are on a laptop, please try switching to a wired connection. A wired connection means that you have attached an ethernet LAN cable directly to your PC, or laptop. Playing on WiFi is never recommended for any online game.
This is also recommended by the Roblox team.
Reset your Internet Settings in Windows
There is a chance that your network settings need to be reset and are causing lag issues. This is often recommended when you have started noticing unexpected lag, which was previously never present. To reset your settings, you can follow the steps below.
In Windows Search, type Settings, and click on it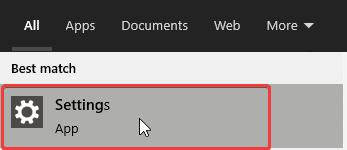 Here, click on Network and Internet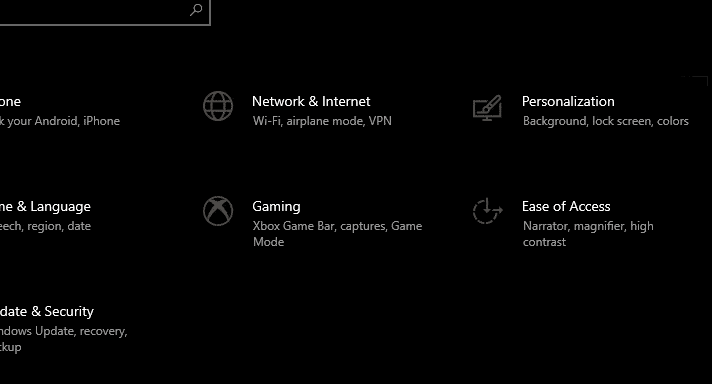 Now, under Advanced network settings, click on Network Reset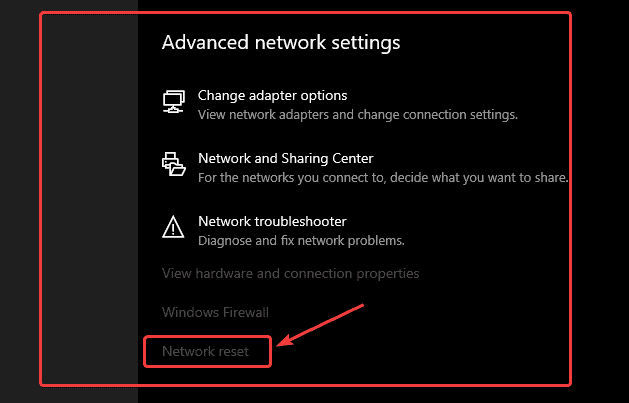 Contact your ISP (Internet Service Provider) for Port Forwarding
Now, sometimes ISPs don't open specific ports for multiplayer games on their own. For this, it is recommended that you check in with your ISP, and confirm if the following ports have been forwarded. You don't exactly need to understand this part, but the technical support team will get the idea.
Mention the following values to them, and they will assist you through the process.
Adjust your Power Plan
This part is mostly for players on laptops. However, with the addition of Ryzen Power Plans for AMD's processors, it's worth checking out on PC as well.
In Windows Search, type Power Plan, and click on Choose a Power Plan
Here, you want to select the High-Performance power plan to get the most out of your system

If you have a Ryzen CPU, we recommend using Ryzen Balanced

Roblox System Requirements
Just to review your hardware, Roblox requires the following to run on PC. It isn't very demanding but it is possible that you have outdated hardware.
Graphics Card: Roblox requires DirectX 9 minimum and Shader Model 2.0. For the best performance, we recommend either a computer less than 5 years old with a dedicated video card or a laptop less than 3 years old with an integrated video card.
Processor: Roblox recommends you have a recent processor (2005+) with a clock speed of 1.6 GHz or better. There have been some issues with older AMD processors.
RAM or Memory: Roblox recommends you have at least 1 GB of memory on Windows 7, Windows 8, or Windows 10
Storage Space: Roblox recommends you have at least 20 Mb of system storage space to install Roblox.
Having the basic specifications is essential if you plan to fix Roblox lag issues on PC.
Things to keep in mind
Here are a few additional things you can keep in mind about Roblox, and what can cause lag.
You might have a very slow internet connection, and maybe it's time to upgrade
If you still can't get a good framerate on even the lowest settings, it is very possible that your hardware is outdated
Some games in Roblox have scripts that aren't optimized well, and no matter what you do, those will run poorly. Try going for games that have higher player counts, and ratings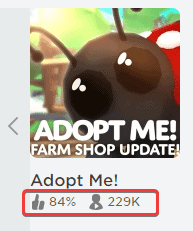 Sometimes, the issues are on the server end. You can check that by following the main Roblox account for any updates
It is possible that the game you are joining doesn't have servers close to you. You can see that if your ping is showing up too high

Sometimes the Roblox chat can cause lag as well if other players are spamming something in it
We hope this guide was helpful and you were able to fix the Roblox lag issues. If you have any questions, feel free to ask them in the comments below.