Sonic Frontiers is the latest installment in the Sonic series by SEGA, and it is absolutely stunning. With the rise in popularity of ultrawide monitors, many players are wanting to play this game on ultrawide settings. However, the game causes black bars to appear on the sides, which ruins the immersion.
While we can wait for SEGA to give us proper ultrawide monitor support, we have a solution just for you! If you want to fix the Sonic Frontiers Ultrawide issues on PC, this guide will help you do that. With that said, let's dive right in and get started!
Fixing the Sonic Frontiers Ultrawide Black Bars Issue
Unfortunately, if you try to run Sonic Frontiers in ultrawide resolution, you will see black bars appear on the sides. They will remain there during the gameplay and cutscenes. If you want to make full use of your ultrawide monitor, this can be quite a bummer. However, worry not because we have a fix for you!
Thankfully, Denka has come to the rescue and changed the value of the resolution to make it work with ultrawide monitors.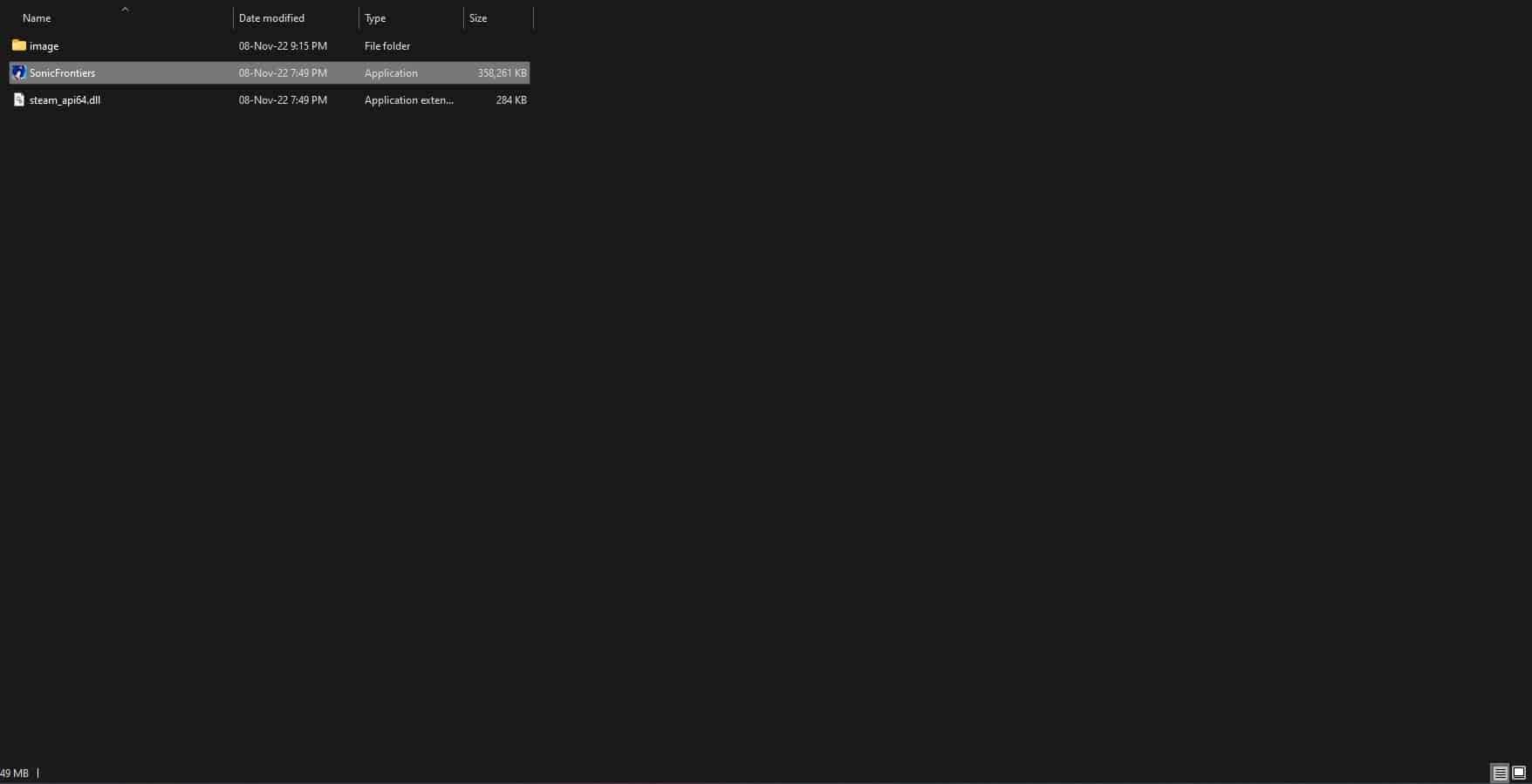 Once it is opened, navigate to your game's folder.

Steam>Steamapps>Common>SonicFrontiers

Drag the SonicFrontiers.exe into HxD.

You can open it through HxD as well if you want.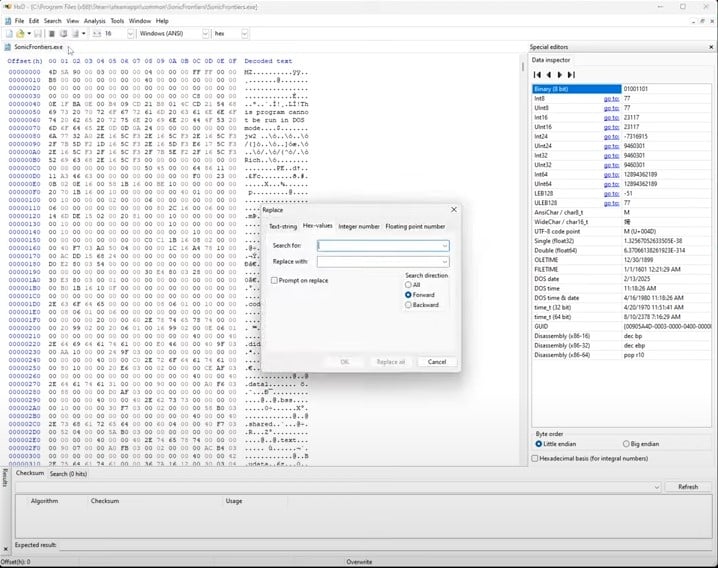 Now, go to Search>Replace

You can press CTRL + R as well.

Go to the "Hex-values" tab.

Select "All" under the Search Values area.

Search for 39 8E E3 3F value.
Replace this value with your monitor's resolution.
Now, click "Replace All".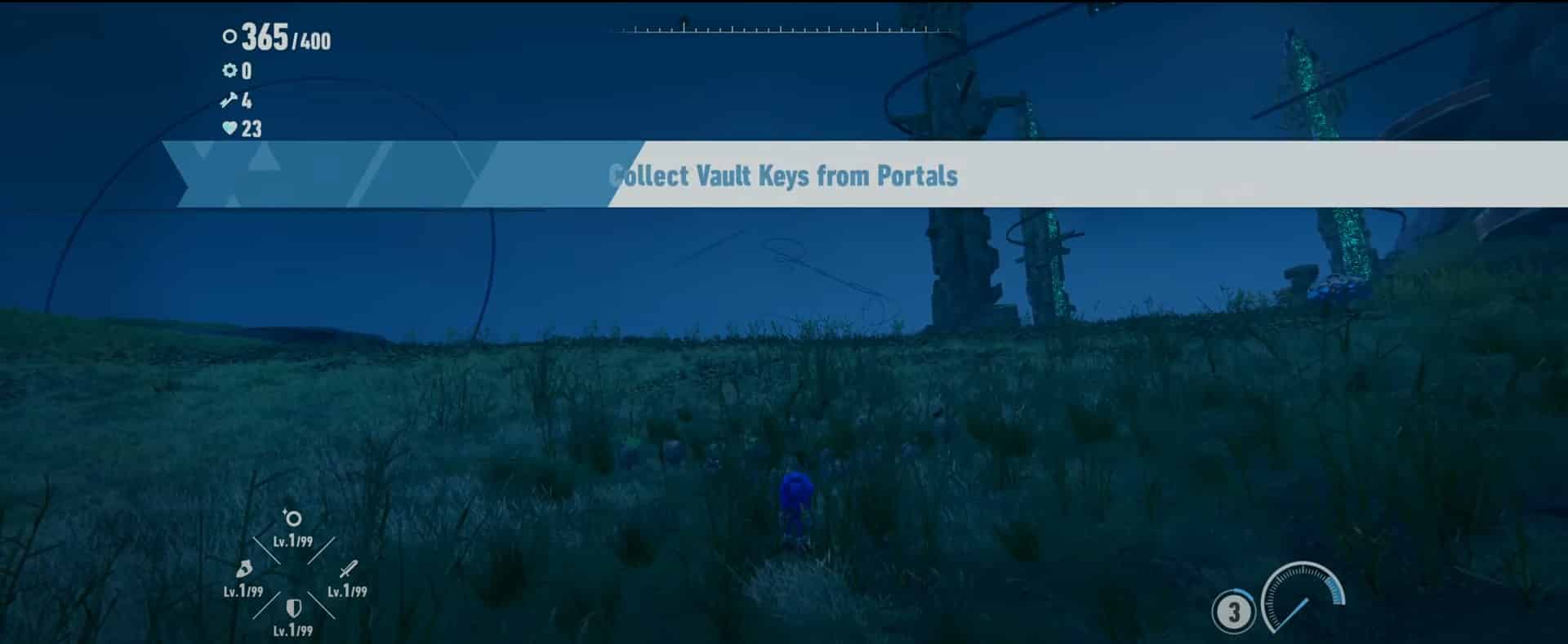 If done successfully, you will see a prompt that says, "12 occurrences replaced". Once that is done, you can start the game and see that it is running on your desired aspect ratio.
Keep in mind that there are a few random issues here and there since this isn't an official fix. You might see a slight vignette on the corners. However, it is not that noticeable, and you won't have any issues enjoying the game.
As you can see in the image above, you can choose whatever aspect ratio you want. Normally, users have a 32:9 or 21:9 ultrawide monitor. For those resolutions, you can use these values:
32:9 – replace 39 8E E3 3F with 39 8E 63 40
21:9 – Replace 39 8E E3 3F with 26 B4 17 40
Conclusion
And there you have it, that is how to fix Sonic Frontiers ultrawide issue on PC. Now, you can run the game on your ultrawide monitor and have a great time. However, there might be slight issues here and there since the game does not officially support this mode.
Hopefully, this guide assisted you in running the game in ultrawide resolution. If you have any questions or are stuck at any step, let us know in the comments below and we will gladly help you out!