The Ascent is a cyberpunk action RPG from Neon Giant and Curve Digital. It is one of the best-looking games of the year and features incredible next-gen visuals. It is available on PC via Steam and Game Pass. While the game looks great and provides a variety of graphical options, there are some issues. If you want to fix The Ascent Ultrawide issue, here is how you can do that.
The title is currently exclusive to Xbox platforms when it comes to consoles. It's also on Game Pass, so subscribers can play it that way as well. This isn't limited to consoles, as PC has it as well. The reception has been positive from both critics, and fans alike, with a Very Positive rating on Steam.
Fixing The Ascent Ultrawide issue
The game does support ultrawide resolutions, and it looks pretty good for the most part. However, the FOV implementation is imperfect, and black bars can show up in some wider resolutions. To fix this, PCGamingWiki user Rose, who has previously released multiple patches, has released a fix for The Ascent as well. Their contribution to the wide-screen gaming community continues to be vital.
Installing the patch is very simple, and here is what you need to do.
First, head over to the following link, and download the patch (Download the one for Steam, or MS Store, which is Game Pass)
Now, extract the file using compression software like Winrar or 7zip. The password is pcgw.
Launch The Ascent
Now, run The Ascent Ultrawide patch you extracted
Hit the keys mentioned in the application like F4 to increase the FOV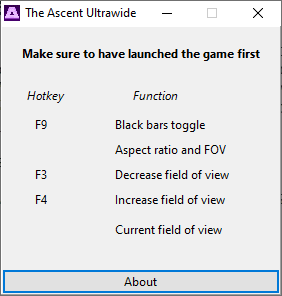 Pressing the F9 key will remove the black bars. You can toggle those back on to see the difference as well.
Here are some comparison images to show how the game looks with, and without black bars.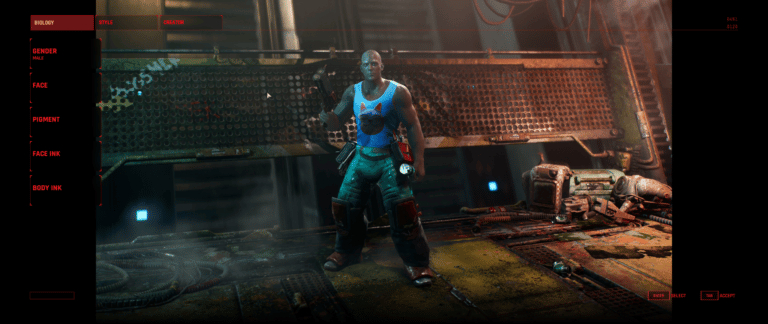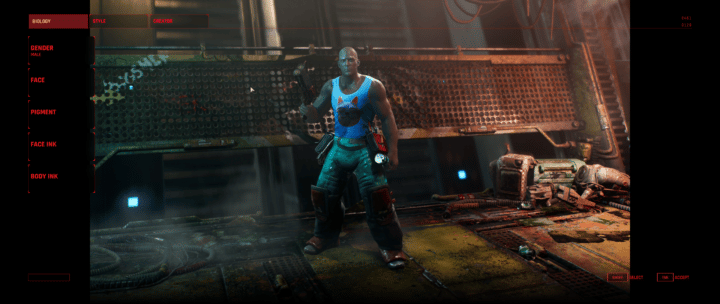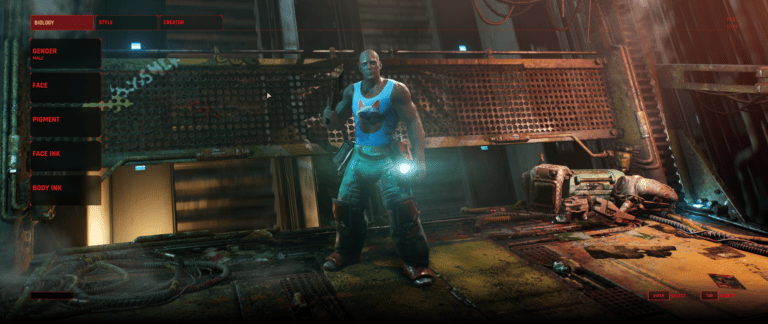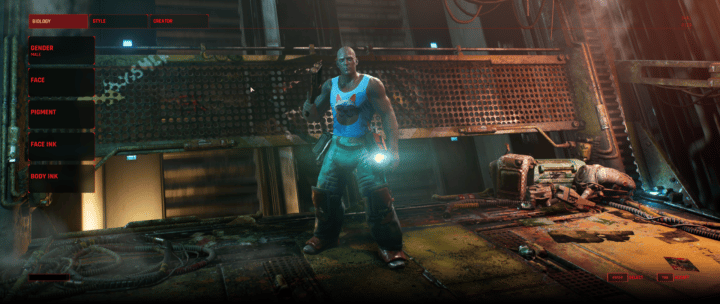 We have other guides for ultrawide on PC as well, including titles like Scarlet Nexus, Monster Hunter Stories 2, and more.
We hope this guide was helpful and fixed your issues with The Ascent, and its ultrawide implementation. If you have any questions, feel free to ask those in the comments below.