Roblox has become very popular among young kids and teenagers because it is widely available on all major platforms. If you are a gamer like me, you already have it downloaded on your Android or iPhone. The mobile app is a very convenient way to enjoy the game when you are on the go. This guide will explain ways to fix the camera glitch in Roblox mobile in 2023.
Numerous players report that the best way to fix this camera glitch is to try an inverted camera. If that doesn't fix it, you must change your movement mode to a classic thumbstick. one of these steps will do the job.
The Camera Glitch
The camera glitch is a bug in which the camera becomes unresponsive, and you can no longer move around. This glitch is game-breaking and usually unfixable even if you switch games because the game is very unpolished.
Inverted Camera
There is a setting that inverts the camera controls on your mobile. Turning it off or on gets rid of this camera glitch. To do that, you have to go to Settings, select Camera Inverted, and set it to either off or on, depending on what it originally was.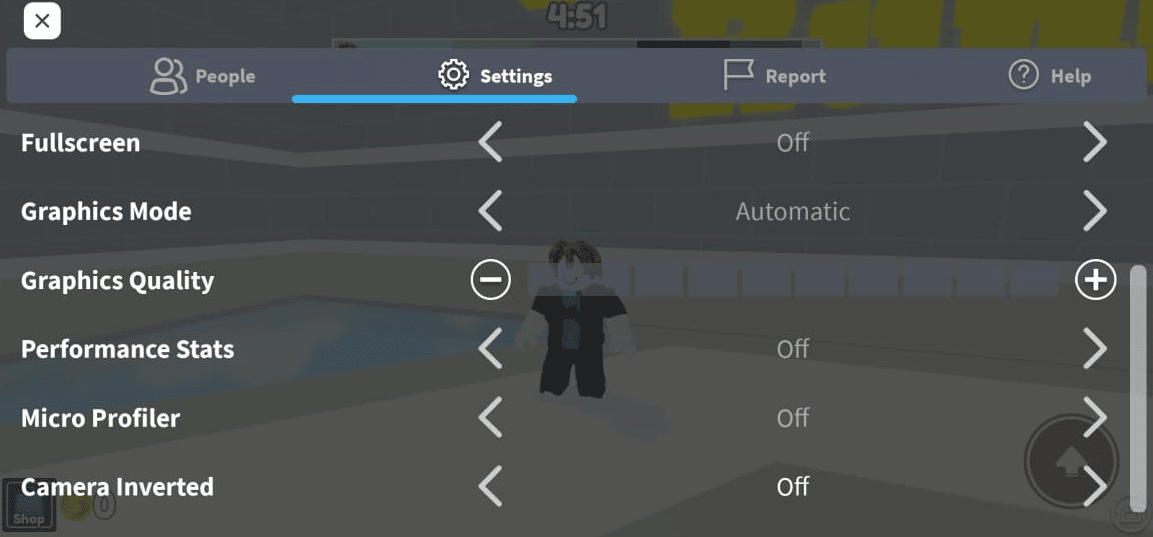 If this does not fix the issue, change the movement mode in the settings.
Movement Mode
Changing the movement mode from a dynamic thumbstick to a classic thumbstick can also solve this issue. If this does not solve it, then you most likely need to reinstall your game.
Switching Games
Switching the game mode can often fix this bug, as the game glitches out for mobile users and prevents movement. Just hop on a different game to fix this to see if the error persists.
Conclusion
Camera glitches have hunted the mobile port of Roblox. If your game gets affected, do the most manageable steps first, then dive into the complex solutions.
This was our guide on how to fix the camera glitch in Roblox mobile in 2022. If this guide helped you, please consider sharing it with friends. In case you are on any other platform, check out our error code 403 and error code 268 guides.